Every graduating class has its own array of jobs to choose from. The class of 2018 is no exception to this. Graduates can find many appealing jobs in various fields of value to them. The demand for certain positions in various fields will only increase as the change in the population takes place and as people's needs evolve.
Fortunately, graduates may find that there are numerous attractive options for them to look into when finding the jobs that they want to get into. There are many big opportunities and in-demand jobs in 2018 for college graduates to take a look at. Many of these positions come in many forms serving people's needs.
Teachers
Teachers are expected to be in high demand as the population of younger people continues to increase. Children will need help with their studies in many forms. Teaching jobs are expected to be available for all grade levels and all the needs that children hold. Most teaching jobs focus on elementary and secondary education, but there are also preschool and early childhood education openings available. Some programs may focus on teaching children who have specific needs. Also, have a look at 7 essential qualities that a good teacher must possess.
Doctors and Surgeons
As the population continues to age, doctors and surgeons will be in high demand. This comes as many new technologies continue to evolve in robotic surgery and medicine. Jobs in the medical sector will surely be popular as time moves along. This will evolve with many professions focusing on individual aspects of the human body including brain, heart and lung surgeons. Some professions may also focus on children's health needs while others concentrate on elderly patients.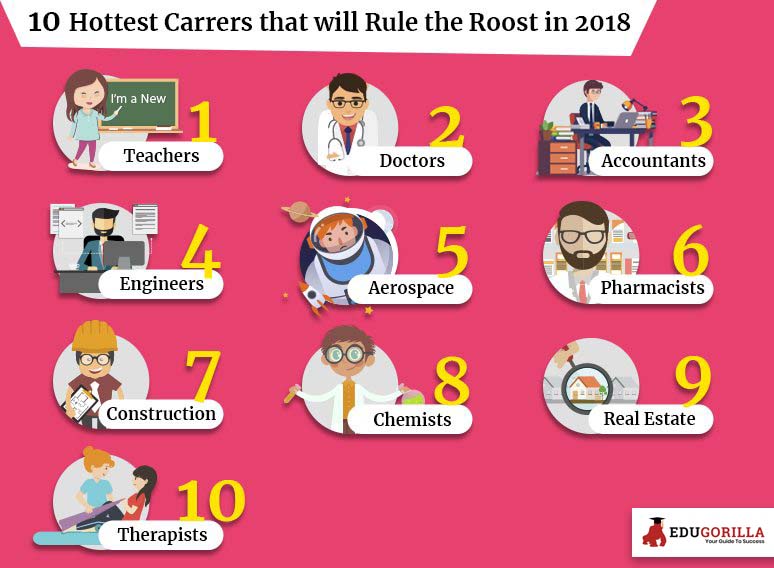 Accountants
Even as the tax system changes and evolves, accountants will still be important. People who work in accounting jobs will help individuals and businesses with managing their taxes and other financial concerns. These jobs are expected to be valuable over time as people continue to find jobs and need help with their finances. Tax preparation jobs are popular, but some accountants may be hired by larger corporations to help them with managing their individual financial concerns. You may like to check out the interview tips for accounting graduates.
Computer Engineers
Computer engineering jobs will grow as people keep becoming more reliant on different computer technologies. Such jobs will entail functions for programming new devices and applications and for designing websites. Engineers help to make technology easier for everyone to use so it becomes easier for devices to work to the needs that today's audience have.
Aerospace Engineers
Engineering jobs can include points relating to aerospace technology. Many college graduates could benefit from jobs in aerospace engineering where they are responsible for producing large jet engines, satellites, and other airborne items. The interesting thing about aerospace engineering jobs is that they can focus on individual aspects of the field. Some jobs concentrate on military functions while others focus on commercial aviation.
Pharmacists
Pharmacists will be in demand as the number of prescriptions being used in the country continues to rise. These health professionals are responsible for not only preparing medicines but also for measuring them and determining how much is appropriate for a patient's needs. This is to not only help a patient but to also keep that person secure from any harm associated with some medicines. They will be vital for helping people with their medical needs in the future as well.
Construction Managers
The construction industry will always grow as people are on the market for new homes or for when the country's infrastructure needs to be upgraded. Construction managers are responsible for helping to get such projects running right. A manager will help with identifying individual needs for handling and supporting construction sites and for organizing employees and materials. The manager is needed for helping to get a project running and to keep the people on a site ready and active.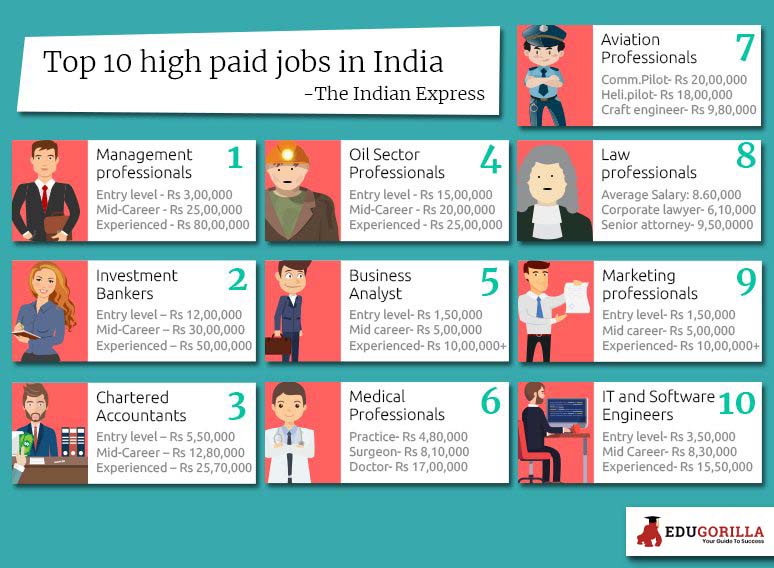 Chemists
A chemist works with processing and formulation projects to identify scientific processes that will help improve various industries. A chemist might work on a project for handling oils or other chemicals, for instance. Synthetic drugs and other medical compounds may be utilized as well. This is because these things are attractive and valuable for all kinds of chemical needs.
Real Estate Agents
As mentioned earlier, the construction industry will definitely grow as the demand for more houses will increase because of the ever-increasing population. The scope of real estate agents will also be on a surge as the houses will always be sold and bought. Real estate agents can earn sizeable amounts of money thanks to how they focus extensively on marketing the homes to other people and to highlight what makes these properties attractive and valuable.
Physical Therapists
Physical therapists are people who help those who are a victim of an injury or aging individuals with assistance in restoring their ranges of motion. A therapist will train people to manage their bodies and to become active and mobile. Therefore, this professional requires extensive training and studying. This is to understand how the human body works. Furthermore, this understanding will help them with managing the psychological and emotional needs patients may hold.
So, this is just a small sampling of the many opportunities college students will have as they graduate in 2018. These jobs will continue to become popular as the demand for their services grows. People will expect to find jobs after graduating. Moreover, they will surely need to find good jobs that are intriguing and worth checking out. Therefore, the potential for these jobs to grow and thrive in the future is worth looking at. Today's graduates have plenty of good opportunities for them to take a closer look at and use.
You Might Want To Read:
Best 5 Nda Coaching Institutes In Laxmi Nagar, Delhi University L L B 1St Year Mock Test Paper 6 4, Delhi University Economics Semester 4 Mock Test Paper 3 2014, Delhi University M A German 1St Year Mock Test Paper 1, Cloud Solutions India Chennai, Tamil Nadu Board Computer Science Question Paper 1 2012, Nk Law Classes, Student Bank Account With Internet Banking, Nactech Nasscom Mock Test, Upsc General Studies I
Leave your vote
This post was created with our nice and easy submission form. Create your post!