Want to be the leading HR professional in your field?
Follow these 15 powerful tips and you'll be well on your way:
Pick a specialty
Don't worry about becoming a Jack of all trades. Pick one area and become a master at it.
This will give you unique skills that others won't have and separate you from the rest.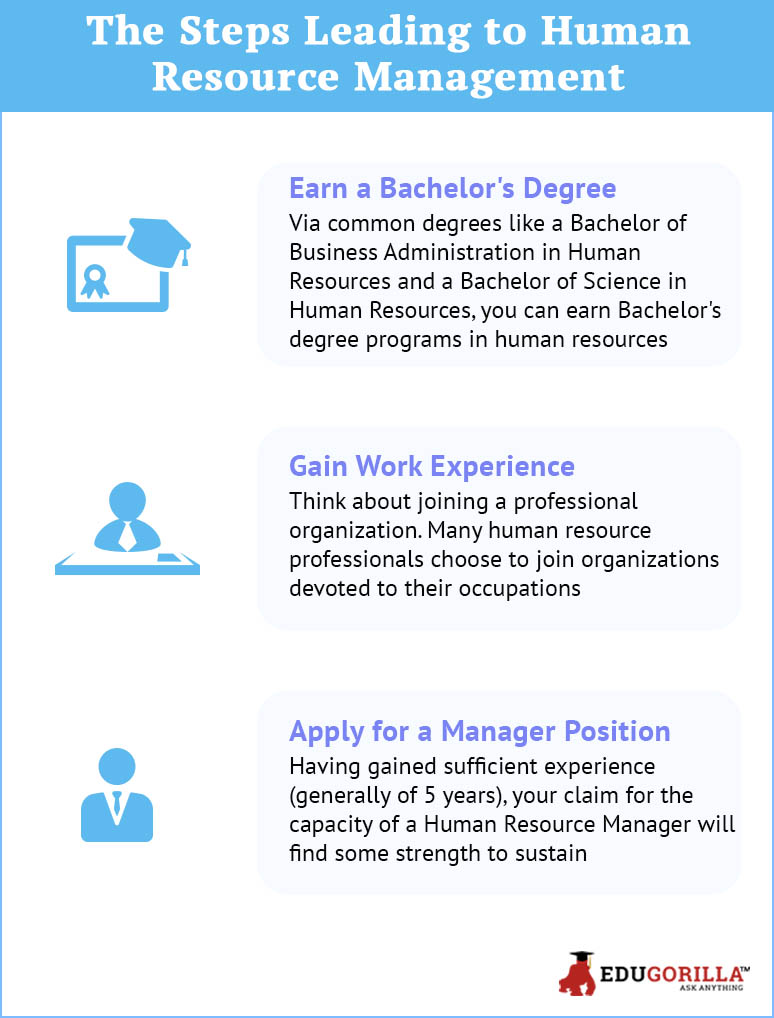 Know the business
Everyone in HR must know the most, if not all the key aspects of the business they're working. For eg.:
Profit (bottom line) over the last two years
Key productivity (cost management) strategies
Primary product brands or services offered
How the company makes money
Customer retention and attraction strategies
Create strong relationships
Performing and delivering results matter. They help you attract attention, rewards, recognition, and promotions. But it will only take you to a certain point.
As you climb the ladder, your relationships within the organization matter just as much as the results you deliver.
Embrace feedback
Organize regular face-to-face meetings to see what you're doing well and where you can improve. Don't take any criticism personally, don't debate what's being said and use it for your development.
Always be thankful for what is relayed back to you. Feedback improves your skills at dealing with uncomfortable situations so see discomfort and get in there.
Experience isn't as valuable as it once was
The old rules were: Tell me what have you done? The new rules are: Tell me what can you do? This may seem unfair or even ridiculous. But the reality is hiring managers don't want to hear everything you did way back when.
They want to hear about everything you can do so you can help them in there here and now. Employers want HR people that are problem solvers. Make sure that you can easily and articulately communicate how you can contribute to the business.
Manage your time
Follow these two steps:
Every morning, write out a list of the 6 MOST IMPORTANT things that need to be that day.
Do them…in the EXACT order of their importance.
If JP Morgan was convinced, enough so to pay the bearer of these tips $25,000, you should too.
Find mentors within the business
A University of Virginia and Harvard study found that people with three mentors are more likely to get promoted than someone with fewer than three. They also report more job and career satisfaction, perform better on the job and earn higher salaries.
This is true in HR as well. Exceptionally successful HR leaders have usually had several influential mentors who helped their careers along the way.
The takeaway? Find people around you that will help you get you where you want to be and stick with them.
Use methods from other organizations
Never invent mediocrity when you can copy genius. Swipe best practices from any place and anywhere you can if it helps move your HR department, your HR career or your business forward.
Steal from other departments internally or look at other firms' practices and do what they're doing. If you go down the latter route, make sure you give them the credit for the idea but come up with your own take for your own business.
It takes a lot more time and effort to create something new than it does to 'borrow' something that already works well.
Find time for yourself
This is for self-maintenance:
Update your CV
Give a presentation on your specialty at human resources training courses to build your skills and of those you work with.
Networking over coffee or dinner with someone who may someday offer or refer you to your next job.
Returning all those head-hunter calls you've gotten to provide them with a referral – to keep that relationship going.
Ensure the best workers stay put
When planning your HR strategy, make sure to look at your turnover numbers. Losing the top-performing 20% of your people is 5 times more hurtful to your organization than any other group.
Pay close attention to who is leaving rather than the number of people. Numbers can be easily replaced; knowledge and ability are much harder.
Focus on quality of hire
This follows on from the previous point ie quality over quantity. After a period of time, the only thing people remember is how great you hired, not how much the person you interviewed, cost!
All that matters is that they deliver the goods. Nobody remembers how much the Bulls paid to sign Michael Jordan, but he sure did give back in terms of championships and success.
Get a great team
If you're an HR leader, nothing will make you look you're best suited for the job than getting a great team behind you.
Hire people who are at least your equal or preferable a little bit better. People of less talent will drag you down and could cause you to lose a reputation you've worked so hard to build up to this point.
Encourage employees to go the extra mile
Regarding increasing the productivity of the employees, their rapid talent development occurs when people are promoted SLIGHTLY before they are ready. The same is true when they are stretched SLIGHTLY out of their comfort zone.
However, they will need a safety net, so they can make it through to the other side.
Tailor your communication to the audience
HR talk can often be a load of corporate buzzwords so make sure you know who you are speaking to before engaging in conversation.
Speak in their language, using their words.
Promote change within the organization
The HR leader's job is CHANGE. If you're not initiating and guiding change, you're managing – not leading.
You Might Want To Read:
Sbi Po Pre Sample Paper With Solutions Set 09, Ias Interview, Time Vs Vision Gate, Ims Cat Scholarship Test, Expectation Vs Reality College, Master Set For Costume Design Question Paper 1 2014, Upsc Cs Mains Physics Paper Ii Question Paper 2010, Indian Institute Of Space Science And Technology Iist Thiruvananthapuram, Benefits, Bansal Classes Vs Aakash Institute
Leave your vote
This post was created with our nice and easy submission form. Create your post!