Today, the world is a more favorable place for starting a business, to fulfill one's dreams. There is an increasing number of start-ups in the country so it calls for all those people seeking the opportunity to own a business and fulfill their vision. But still, a lot of people are confused about which business idea to proceed with for the maximum profit in lowest investment. Start-ups usually don't have the luxury of budget-fulfilled but it is important to understand that you do not need to have a lot of money or sometimes not at all to establish a start-up. Here are those 25 low investment business ideas for start-ups.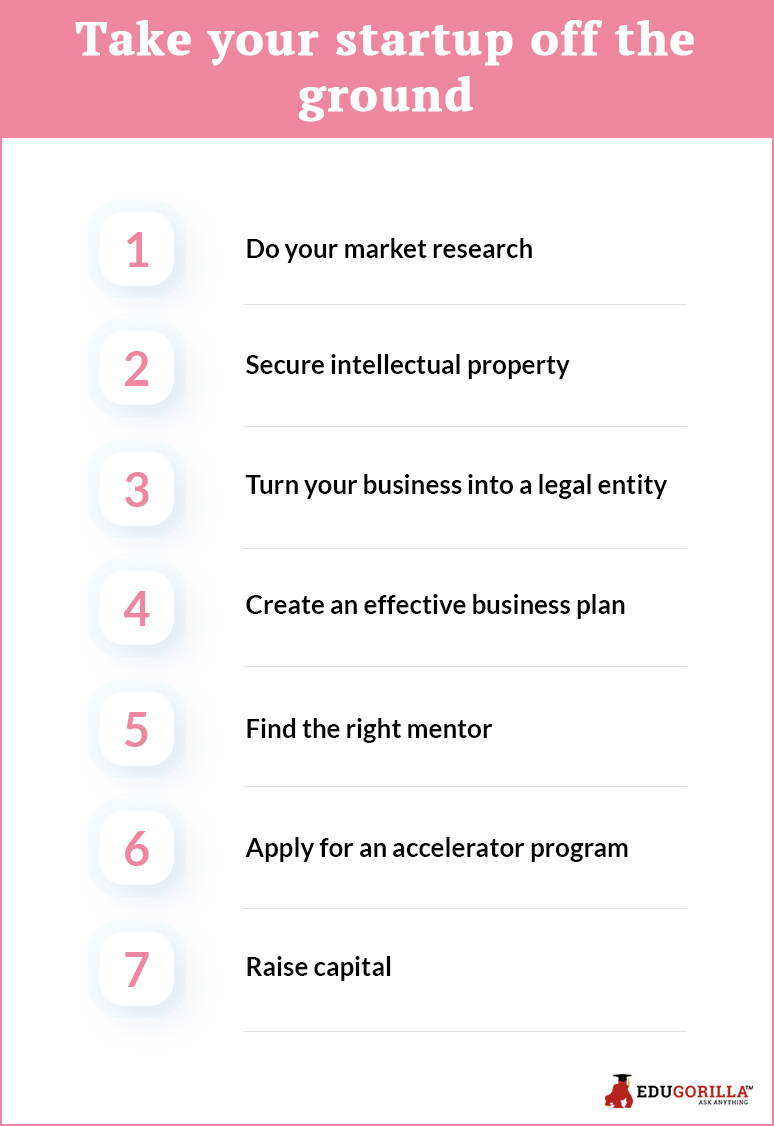 E-commerce Website 
Starting an e-commerce website is a low investment and high profited business where you can think of opening up an online store. You have to think of what sort of e-commerce website it will be as food & beverages, clothes, electronics and lot of more. E-commerce websites with cheaper and good products along with better delivery system take no time to give fascinating results.
Niche Blogging 
Choose a niche in which you are the expertise of and write extensively on regular basis. Understanding the SEO, keywords and digital marketing, you can increase your website traffic and earn from advertisement, featured stuff and affiliate marketing.
T-shirt Printing 
T-shirt printing will take some form of investment in machines but it will be a still low investment in comparison of the massive big companies and yet profitable depending upon the idea and quality.
Tiffin & Food Services
Tiffin or food services could be a really very low budget or may require some low form of investment but it is a deal breaker. It depends on what idea you come up with. It could be special food services for parties or maybe with certain dishes or type of dishes.
Food in Container Business
Starting a restaurant in a container will attract a lot of people and it is interesting enough. Next, if you serve something really tempting, maybe less and quick dishes but something they could never get at any other place, people will love it.
 Wedding Photography/ Videography Services
Wedding Photography or Videography requires some set of expensive equipment like Cameras, lens, drones etc. But still, you can start with limited resources and then expand accordingly. Even at it a maximum investment, it is way less than other businesses. It is better than having a studio.
Content Agency
You can start a virtual content agency, hire a bunch of content writer and get some potential clients. You get work and pass on to your writers and earn from the middle cut in that deal. It is really great and nearly no-cost business to start.
Home Décor Business 
Home Décor business has a great success rate and it is a low-cost potential business to start. There are a huge scope and consistent growth in this industry with very low investment.
Freelancing Business
If you excel in any sort of skill, be it web designing, graphic designing, photography or other, you can start your own freelancing business with nearly no cost or may spend some in required sections. It is one of the highest earning businesses today.
Tea Café 
Coffee café is overrated; there are already plenty of franchise and non-franchise companies and start-ups. Tea is a staple and common beverage of all kind of people in the country. It will be great to start a tea café with low investment.
Marketing Company 
Start a marketing company with few people on the team and propose companies to promote their product and gain profit per client. It is one of the growing industry these days.
Online Tutoring 
Start tutoring online to international kids on some particular subjects through various platforms or start your own such idea. Either way, it is a profitable and less touched industry.
Android App Business 
Android development business is never ending and lowest investment business with high profits. You just need an extraordinary idea of own or you can work for others as clients. Smartphone application can be huge once it gets into the nerves of people.
Street Food Business 
Street Food business with an interesting idea, planning and people with culinary and hotel management skills will be a great way to earn a lot and even get fame around. This business requires a lot of conviction and management, so you must passionate and skilled in it.
Youtube Channel/ Vlogging
Youtube is fever today, everybody doing it but if your presentation skills and video making talent. You can start a channel with great content and earn through advertisements and featured sponsorship with few months.
Beard Grooming Company
You can start a beard grooming company by getting some beard grooming formula manufactured. Create your own brand and with massive branding, you can reach to the youth.
Affiliate Marketing 
Affiliate Marketing is one of the highest paying streams in blogging, vlogging or online industry. You just need to have a good content-driven website to start with.
Self-Publishing 
Self-publishing has become a thing now where different platforms are offering authors to publish online or even offline for large distribution. You just need to tap the market.
E-Magazine 
E-magazine is a fascinating online business through which you can reach out to a lot of people around the world and earn through your content, subscription, sponsorship, and advertisements.
Online News/ Publishing Company 
Online News Company is different from e-magazine as it is more concrete and near to the journalism. If you love journalism, then this can be turn out as best business to earn from and make your career.
Advertisement/Corporate Filmmaking 
Start an online or offline company accepting clients to make their featured videos, advertisements, and another corporate video making. This is a huge industry and always growing.  It can be also a freelancing business or you make a team or hire people for a project.
Online courses
Develop the online courses and you can make other people develop courses to sell online and earn from it. You can build something like Udemy or yourself can earn from it.  Developing courses is huge business upfront today and looking for more exposure.
Food Truck 
Food Truck has been always an attention-grabbing business option for food passionate. Not to mention, it is one of the potential start-up options so far with limited investment. You need to sure about the quality and authenticity of the food you serve with bit flair of presentation and dramatics.
Web Development Company 
Website development is growing business along with developing the online business circuit. Everybody and everything needs an online presence which makes this business fruitful more than anything. It is a skill-based business which primarily does not any significant investment.
Consultancy 
Apart from products and services, a company or a person can earn by giving consultation on a specific subject or area. Like, you can open a career coaching consultancy or job consultancy. It can be done remotely so do not need much investment for infrastructure.
Conclusion 
Not just 25 but there are numerous business or start-up ideas which hardly need any investment or require some amount. Few of start-ups require investment periodically to build in. Whether you start a blogging, a street food business, online publishing, finance business or tea café, anything it should be an amalgamation of your passion, your skills and a strong business plan based on the new contemporary idea.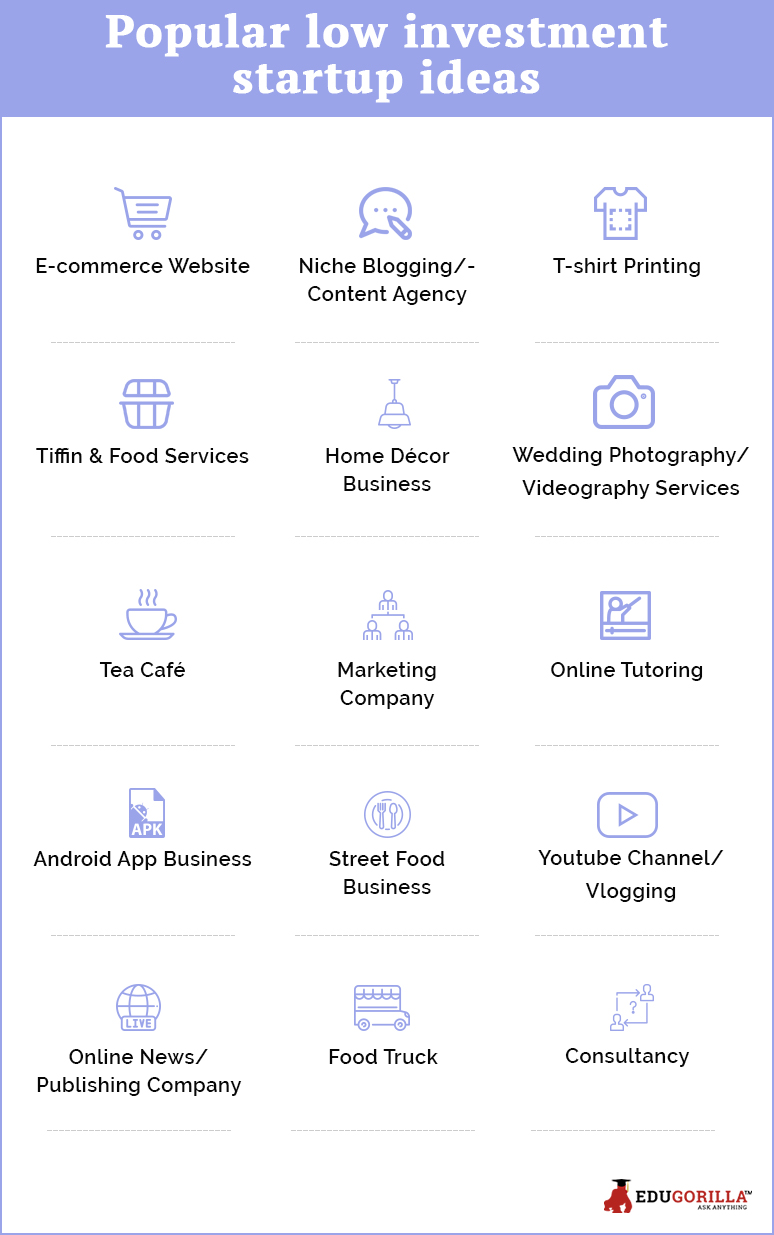 You Might Want To Read:
Delhi University Under Graduate Program B A Mock Test Paper 8, Upsc Ifs Main Agriculture Question Paper 2016 Paper Ii, Tamil Nadu Board Matriculation Examination French Mock Test Paper 49, Tucareers Vs Ics International, Gate Botany Question Paper 6 2008, Pgdm Vs Mba, Ugc Net Folk Literature Question Paper 2 2015, The Technologies That Are Changing The Face Of Engineering, Upsc Ifs Animal Husbandry Veterinary Science Paper I Question Paper 2015, Ielts Mock Paper
Leave your vote
This post was created with our nice and easy submission form. Create your post!