When your child talks about branches, going to commands, and loops, it means that he/she has started to learn how to code. In the current world of technology, coding is quickly becoming one of the most important skills. It also encourages the kids to become creators of knowledge and not just consumers. There are several coding tools coming in different formats meant for different abilities and ages. Some incorporate cute characters, bright colors and some elements of games to attract the kids. While beginners learn by dragging and dropping visual blocks, other users are ready for programming languages. But advanced students can also start learning real programming languages. Whatever the level of your kid, there's always a tool that they can use. Here are the top 5 cool tools to help kids learn to code.
Scratch
This is a free downloadable app that allows kids to combine photos, graphics, music, and sounds. Using Scratch, kids create games, interactive animations, and slideshows. They can use it to create scripts by dragging and dropping blocks before joining them together as a puzzle. They can then post this on the site where other viewers can have a look at them and download them. With different building blocks divided into different categories, older kids should be able to come up with creations where characters sing, talk and even dance! As compared to eToys, Scratch is very easy to pick. The good thing is that kids can display their creations and get a feedback.
CodaKid.com
Codakid is a unique app. Besides helping kids learn to code, it also makes them understand the concepts. The result is that they can be able to do them alone. Instead of using drag and drop techniques or copy paste, using CodaKid students enjoy the benefits by learning real code. They use it with the kind of software used in the major companies like Facebook, Google, Intel, among many. Its courses teach kids loops, variables, booleans, arrays, conditionals, among others. With its unique blend of kid-focused instructions and mathematical concepts, it will help the kids to navigate the world of coding with a lot of ease. Also, it will make them feel confident when faced with coding problems.
"Coding for kids should be introduced as young as possible. Not only does it teach skills that will be immediately relevant in tomorrow's job market, it helps strengthen skills in a number of corollary areas such as math, reading, spelling, and problem-solving. Later on, it will help kids develop skills in geometry, trigonometry, statistics, data analysis, physics, and more." according to David Dodge, CEO of Codakid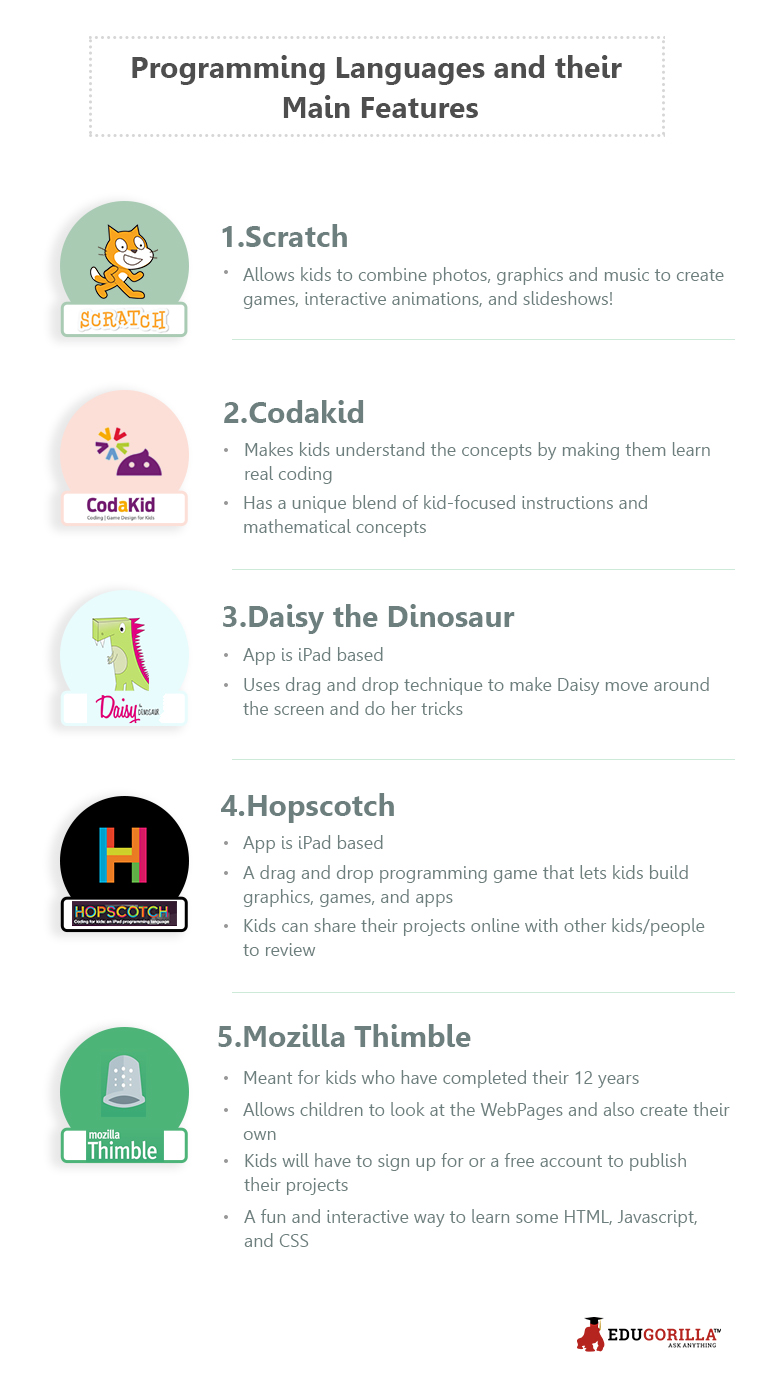 Daisy the Dinosaur
This is another free coding app that's meant for children between the ages of 6 and 7. Since it's iPad based, it allows the kids to use drag and drop technique. This technique then makes Daisy move around the screen and do her tricks. If this makes them interested by sparking their attention, they can download it to create their own video game. This app is simply cute with a calm yellow sun, blue sky, yellow star and green dinosaur. Since it offers nine commands, it makes programming very easy. Although there is no program to download, kids can enjoy playing the free mode once they've understood the instructions.
Hopscotch
Hopscotch is a programming language designed specifically for iPad. It's a drag and drop programming game that lets kids build graphics, games, and apps. Kids can also share their projects online with other kids and people to review. The app is free. Though, there is a monthly subscription that unlocks features like the options to customize your profile and add your own images. To register, kids will need to give their email addresses and set up their username and passwords. The good thing is that the privacy policy explains how the information can be shared. It also explains, how you can uninstall it if you want to. Overall, it's a great app that kids will love to use in making their projects.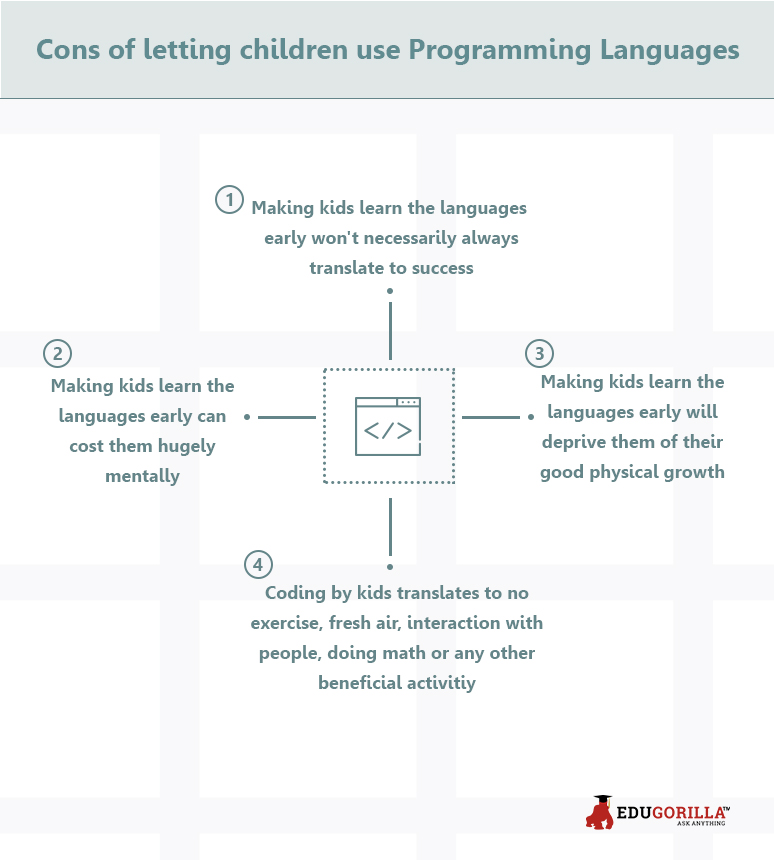 Mozilla Thimble
It's an app meant for kids who have completed their 12 years. The app allows children to look at the WebPages and create their own pages. It's a part of Mozilla's resources that are dedicated to making it fun and easy for kids. Thus, it imparts kids some knowledge on how websites work. With simple activities, kids can get started right away. However, they will have to create a free account if they want to publish the projects that they've completed. It's actually a fun and an interactive way to learn some HTML, Javascript, and CSS. It's, therefore, an excellent tool.
Well, those are some of the best tools that kids can use learn to code. Even if you are past this age, there are still several other tools that you can use.
You Might Want To Read:
Neet Sullabus 2019, Civil Services Main Examinationzoology Mock Test Paper 109, Handbook Of Physics Formulae Hindi For Jee Neet By Career Point Kota, Why Civil Engineering Is Important In Construction, Upsc Combined Geo Scientist Geologist Exam Syllabus 2018, C B S E Board Class 12 Sanskrit Core Question Paper 1 2014, Gsssb Assistant Tribal Development Officer Atdo Sectional Test, Ugc Net Home Science Question Paper 3 2005, Academy Of Radio And Mobile Delhi, Securities Law Question Paper 4 2010
Leave your vote
This post was created with our nice and easy submission form. Create your post!