Earning a (Family Nurse Practitioner) FNP certification can open doors to a long, well-paid career in the nursing industry. While focusing squarely in the family arena, an FNP can branch out into administration and management arenas where it has a bearing on their family orientation.
Here are five reasons to get an FNP certificate:
FNP Growth Rate
According to the U.S. Bureau of Labor Statistics, the growth rate of family nurse practitioners is expected to be faster than with the nursing profession overall. The increased demand helps ensure that FNP staff will continue to have plenty of job opportunities. Job security is a top characteristic for job seekers, and the statistics are promising.
Preventative Care, Not Only Reactive
Unlike some nursing roles, in the Emergency Room and on some specialist wards, family-based nursing focuses heavily on preventative care. This is done through educating the community on topics and methods other than just reactive measures. Fixing people who have gotten sick is necessary and rewarding. But it's essential to educate people on how to stay healthy and take better care of themselves to avoid illness.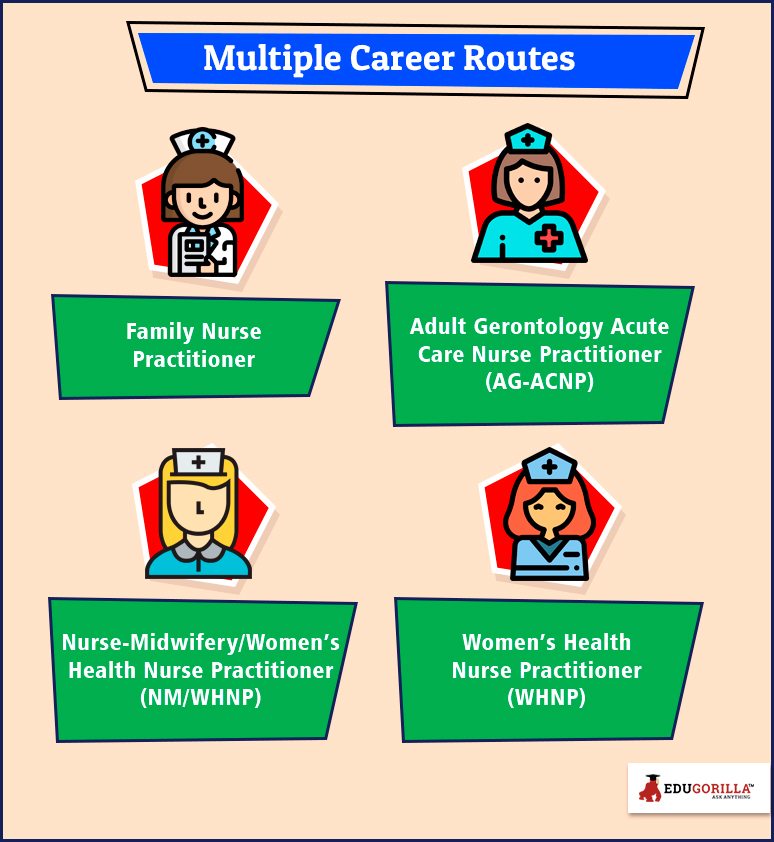 Multiple Career Routes
A family nurse practitioner can study different programs within the general nurse practitioner field. For instance, looking at some of the programs offered, there's the traditional family nurse practitioner program, but there's also a Women's Health Nurse Practitioner, a Nurse-Midwifery combined with Women's Health Nurse Practitioner, and the Adult-Gerontology Acute Care Nurse Practitioner program too. Therefore, despite the existing family-oriented specialization with the FNP qualification, nurses can select a program that digs deeper into their core interests and natural skills. Also read A Guide on Medical Laboratory Technician Course.
Greater Autonomy
An FNP has a greater autonomy than a registered nurse ever will. A nurse practitioner has an entirely different role to play than that of a registered nurse. Over 20 states have already permit FNP-qualified personnel to work without requiring the direct oversight of a physician. As the healthcare providers, the FNP staff is much more in control of the trajectory of their careers and their role within a healthcare organization.
Currently, an FNP is permitted to prescribe medication within the District of Columbia and the 50 states. In all but one state, they can issue a prescription for a controlled substance too. An FNP can order various diagnostic tests to assess the proper condition of his patient. And he is sufficiently proficient to correctly interpret the results too.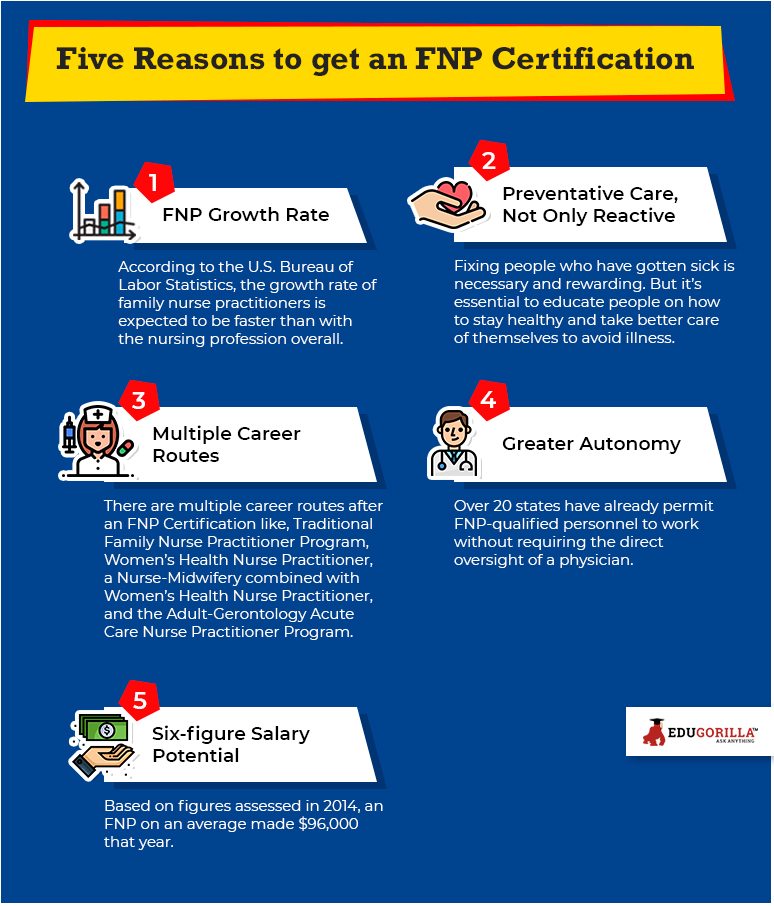 Six-figure Salary Potential
Based on figures assessed in 2014, an FNP on an average made $96,000 that year. Allowing for inflation, it's likely that the average experienced family nurse practitioner has hit the six-figure salary mark. With a six-figure income, creating financial freedom for nursing staff is possible. And that too without having to live too frugally to achieve it.
For adventurous family-focused nurses that wish to advance in their profession while staying true to a family orientation, becoming a family nurse practitioner is a great option. The increased autonomy in the role, along with the preventative care aspect, are two of the most attractive qualities that hold considerable appeal.
You may like to read, How to become a Registered Nurse in Australia.
You Might Want To Read:
Bansal Open Opportunity Scholarship Test 2017 2, A I B E Gurgaon Gurugram, Gate Mechanical Engineering Question Paper 1 2012 Solution, Philosophy Question Paper 1 2011, Vidyamandir Classes Vsat Classroom Course Iitjee 2019, Airport Authority Of India Aai Mock Test, Eduquest, National Institute Of Design Nid Test Series, Cgpsc Question Answer Paper 2014, Upsc Ifs Agricultural Engineering Paper I Sample Paper 2006
Leave your vote
This post was created with our nice and easy submission form. Create your post!