Introduction 
College is the most awakening part of any student's life, where they are planning about how to excel in their studies and lives and accomplish their goals. Coffee beans are a great source of caffeine, and there is no doubt that in our hustle bustle college routine, we crave for any caffeinated beverage for our survival. Coffee is the biggest source of caffeine, an average cup of coffee owns 95 mg of caffeine. In my college life, I have tried this hefty hack, especially for early morning classes, because having a cup of coffee is the most effective and natural way to keep yourself mentally and physically active. Here are the 5 main reasons, why college students should consider drinking coffee more often!
Keeps you active in late night study sessions
If you prefer to study at night in the most silent hours of the day, especially near your final exams. To keep your brain workable, you have to kick away that sleep so, in this situation, coffee becomes your best friend.
No such tasty, powerful and effective remedy exists there, other than coffee.
Enhances your productivity
Are you tired of being lazy and useless all the time and you really do want to push your limits? The solution you're looking for is nothing else than having a cup of coffee. Caffeine is a psychoactive stimulant, that not only enters into your stomach, but it also travels in your bloodstream and reaches your brain, which makes your responses fast and makes you smarter.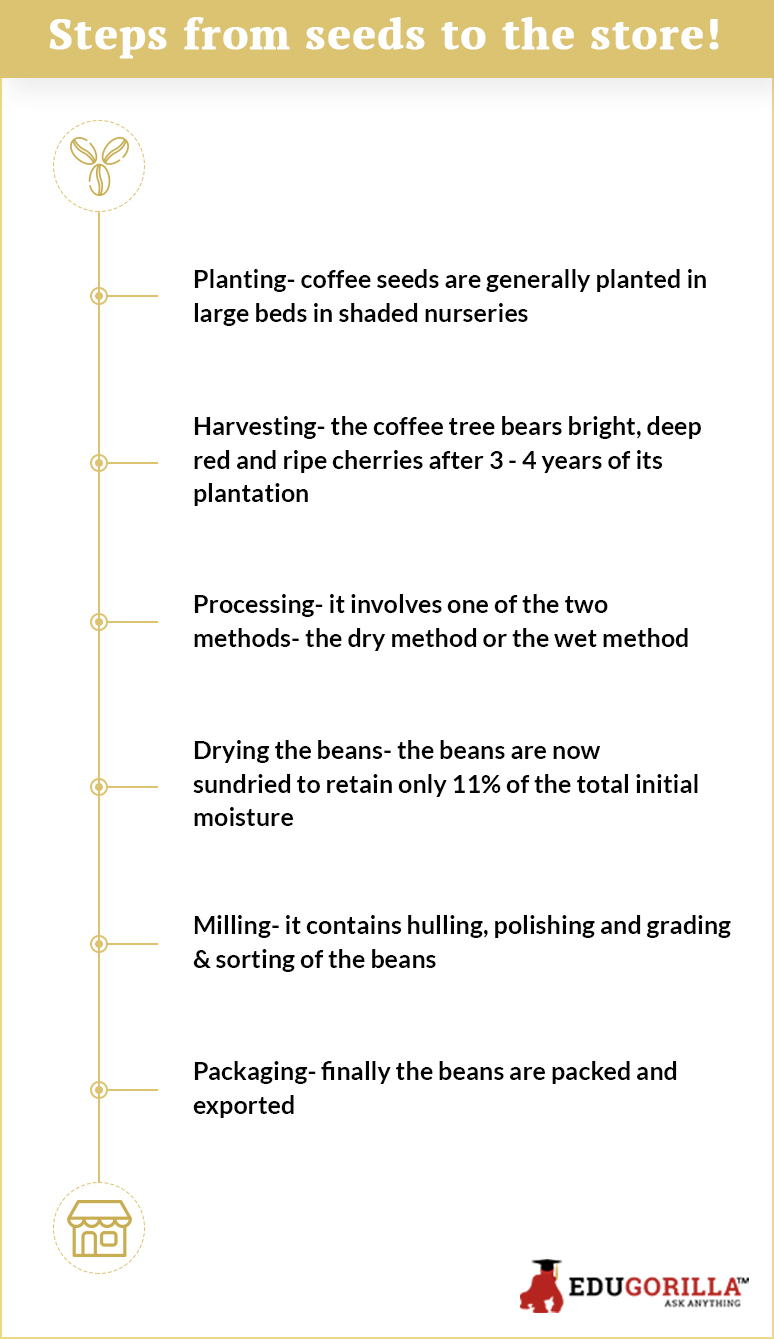 Makes you energetic
I am (hands down) the laziest member of my family. And if you're anything like me, all you hear your parents screaming on top of their lungs is that how you act like you're in your 80's or how you're wasting away your health and life. To stop that scolding, all you have to do is to drink coffee, but just in the right amount. Soon you'll find yourself completing your daily tasks quite ahead of your time.
Saviour for your 8:00 am classes  
The worst thing about being a student is attending those 8 am lectures. To go through that hell, the student must have some power and energy. Other than breakfast, having a cup of coffee in the morning is a great way to gather all the strength and go on with your day.
Lowers your depression and anxiety level
Some scientists believe that caffeine could reduce suicide rates. The presence of caffeine present in coffee enhances the effect of happiness and energy, which is precisely the requirement of a person going through panicky situations or depression.

Studies say, people who intake s 2-4 cups of coffee a day, have 50% less rate of depression or suicidal thoughts. Caffeine possess dopamine, having a cup of coffee every day increase its level in your brain, that makes you because dopamine is a chemical that allows you to be happy.
Bottom line
Studies show that Moderate amount of coffee consumption ensures health benefits.
In your college routine, it's hard to eat healthy and healthily; coffee possesses numerous amount of antioxidants such as minerals and active vitamins that recovers the loss of nutrients form your body.
You can enjoy having coffee even more if the quality of coffee beans is excellent. Visit your nearby store to explore best coffee beans, as coffee is the best natural beverage that holds wonders.
An extra tip: Don't ruin your coffee with the extra amount of milk and sugar, So take some time out and have a cup of your favorite brew.
You Might Want To Read:
R P S C Philosophy Question Paper 1 2012, Gre Graphs Of Quadrilateral Video, Associateship Examination Fire Hazards Specific Industries Mock Test Paper 140, Tax Laws And Practice, Karnataka Public Service Commission Statistics Mock Test Paper 4, Delhi Police Constable Online Mock Test, Upsc Csmains Mathematics Paper I Ii Question Paper 2014, C G S General English Question Paper 1 2016, Unit Operations, Tnteu Computer Question Paper 5 2010
Leave your vote
This post was created with our nice and easy submission form. Create your post!