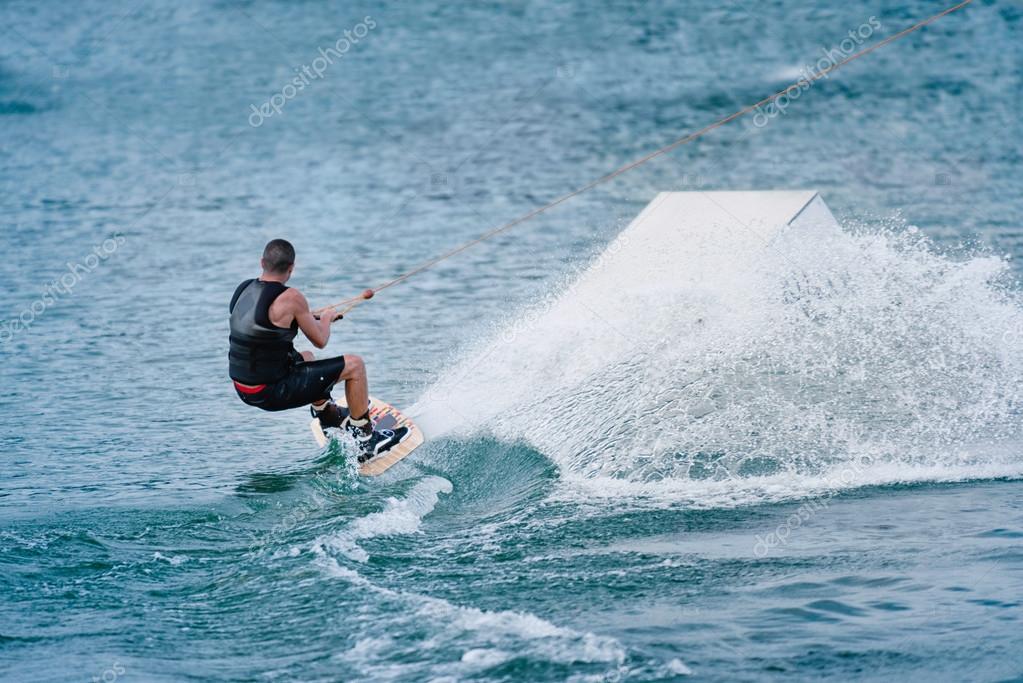 Most people thought that water sports activities are difficult to do. Generally, they think that balancing your weight on the surface of the water needs a lot of practice.
Well, how can you try a particular sport if you're already judging it in the first place right? Before you will start doing an activity, you must build a positive mindset and show a can-do attitude. If you're ready enough to learn wakeboarding, the excitement and fun will start to flow.
You will forget about worrying and eventually, you will enjoy and seize the moment. Now, you're probably asking why you should learn wakeboarding? Here are our 5 major reasons that you must know:
1. A Fun-Filled Water Activity
Wakeboarding is a family and friend oriented recreational activity and sport. It creates a bond and memories to remember. You will learn all together on how to maintain balance in the wakeboard and eventually perform tricks once you're all good.
Regardless of your age, you may still join the wakeboarders league. Practice some stunts, jumping, and flying techniques then you're ready to join competitions.
Due to the unique stance and tricks in wakeboarding, it became an international sport managed by the IWWF. In means to say, this is not just an ordinary sport for fun but also for professional water sport enthusiasts as well.
So, if you're hyped up to try wakeboarding, prepare the suits and gear first. You should bring some rash guards, shorts, life vests or Jet Ski Life Jackets, helmet, wakeboard, boots, and bindings. In this way, you will know what to bring in case you've decided to give this sport a try.
2. Increased Your Social Participation in the Community
In any kind of sport, socializing is the key to learn wakeboarding and to master it. If you know how to talk with people having the same interests, you will exchange some information and learn together as well.
You may participate in groups via events, practices, and online communities to increase your awareness of this sport. If you're amazing enough to do the wakeboarding, you may join competitions and earn awards.
There's nothing beats a social interaction with people. No matter how good you are in reading wakeboard contents and practicing stunts, you will never know if you're good enough. You still need to be guided by coaches and professionals.
3. Boost Your Physique and Mentality
Every exercise and sports can give you encouragement to achieve your goal. It keeps your mindset spirited and motivated hence, makes your overall holistic aspect healthy.
In a wakeboarding sport, it helps shapes up your body and makes you stay physically fit. It improves your mental health as you do an exercise and enjoys the activities as well. As you quickly grasp the wakeboard handle, your mind becomes alert on what to do.
Overall, it promotes your well-being and improves your reflexes as well.
4. Improves Your Eye Coordination
In doing a stunt, you will never know how the impact may cause you. You must keep on being steady and ride with the flow of the air and waves.
Wakeboarding can improve your eye coordination as you take your grip on the handle and move in any motion. The maneuver may look difficult at first but if you practice more, you'll eventually master it. This is something that you cannot do overnight but constant training is a must.
In this sport, it will help you on how to achieve the right balance as you move in any direction. It keeps you always stay alert while enjoying the ride as well.
5. Develops Flexibility and Dexterity
In performing several movements and wakeboarding techniques, you will be challenged with speed and motion. As you bend and twist your body in any way, you will become flexible.
It will also improve your hand skills because you need to keep holding the wakeboard handle. Whatever stunts and movements that you need to do, you'll have to learn how to tighten your grip.
Does the Wakeboarding excite you?
Getting involved in a new sport is really overwhelming at first. You start to wonder what you would be after a few years.  However, you need to undergo several training and practices first before you become a pro. Aside from the enjoyment that you'll be experiencing, the camaraderie and health benefits of this sport will help you become a better person.
Wakeboarding is more than just a hobby or sport. It is something that you can be passionate about. If you ignite the fire of determination for this kind of sport, you will more likely become successful. Just make sure to keep an eye on the discussions above so that you will be guided properly. It's never too late to start in wakeboarding. As early as now, we encourage you to join and participate in the community of the wakeboarders.
You Might Want To Read:
Cgpsc Chemistry Syllabus 2017, Currentaffair, Gate Life Science Solved Question Paper 15 2013, Career Point Vs Aakash Institute, Ugc Net Linguistic Question Paper 4 2009, Communication, Case Study 61, Mistakes To Avoid In Launching A Blog, Centre For Ambition, Tamil Nadu Chemistry Question Paper 19
Leave your vote
This post was created with our nice and easy submission form. Create your post!