Your role when providing personal training as a fitness trainer to your client is a varied one and no two days are the same. It's certainly not a job you're going to tire of too quickly as you're always on the move, learning, imparting experience, giving instruction, and enabling your clients to reach the goals they have long been wanting to complete. You'll be with clients as they battle through pain, sweat, tears, and laughter; you'll oversee their transition into the fitter and the happier person they enlisted your help to become.
If you enjoy keeping active, getting fit and becoming an innovator, then personal training could be something for you to do. In order to succeed as a PT, it is paramount that you're willing and able to show drive and commitment.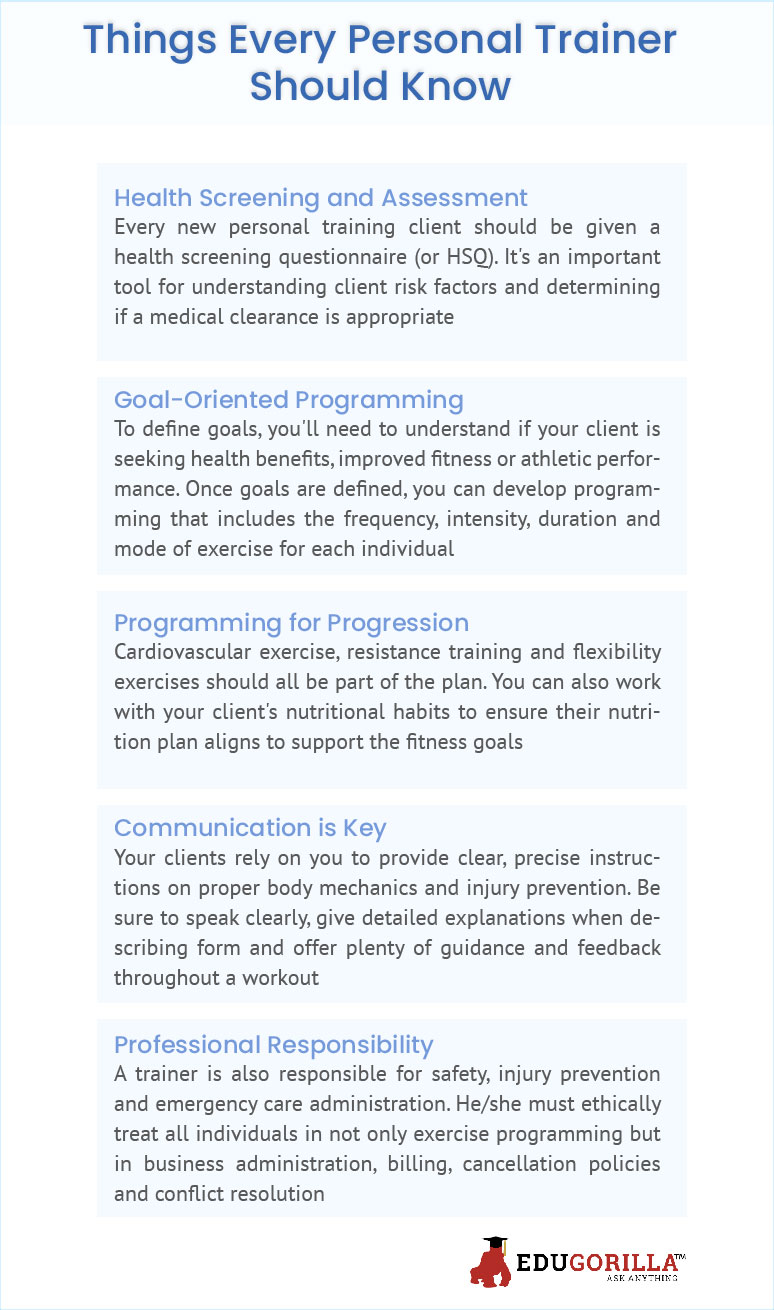 Personal trainers who are successful, find opportunities for growth, beyond their cookie-cutter job options and basic PT certifications. They develop and prosper in their careers. They create greater exciting duties and pay for themselves.
You may be the one just starting out on your career or moving toward fitness legend status. Consequently, you should check out the details provided below that can help you greatly in your career as a Personal Trainer.
A Springboard For A Career In Health 
Once you have successfully finished your personal training course, you'll be qualified as a trainer, but it doesn't have to stop there necessarily. You can decide to focus on a specialism and continue to add new certifications to your studies. Origym is such a place that offers fitness courses and training diplomas and could see you accumulating knowledge on human anatomy and physiology, nutritional disciplines, and leadership skills.
If you have a fascination with the human body, how it functions, and how to improve and optimize the way in which it works, then a personal training course could satisfy your thirst for learning.
Hours That Work For You 
As a PT, you can select which hours work for you best. If you're a morning person, you can attend sessions with clients who want to fit in classes before work and then continue to work until midday, for example. If you work in gymnasiums, you might have to work to a rota schedule; however, if you're a private PT, you can pick and choose the hours you want to work. This freedom is incredibly important in contributing to overall job satisfaction and allowing you to get the very most out of your role as instructor and educator.
No Shortage Of Employment Options 
You will have heard the all of the noise about PTs over the recent years, as the role itself has grown exponentially and is now becoming an exceedingly popular choice for young people to pursue out of college and school. PTs are in high demand as more and more people wish to improve their health, body image, and boost their self-esteem.
You'll Boost Your Own Health 
By becoming a personal trainer, you will improve not only the health of your clients but also yourself. You will train hard for your qualification, and you will sculpt your body and knowledge to a standard that will enlighten you and make you want to continue to discover more about how your own body works, and how it adapts, reacts, and keeps you being and feeling in good health.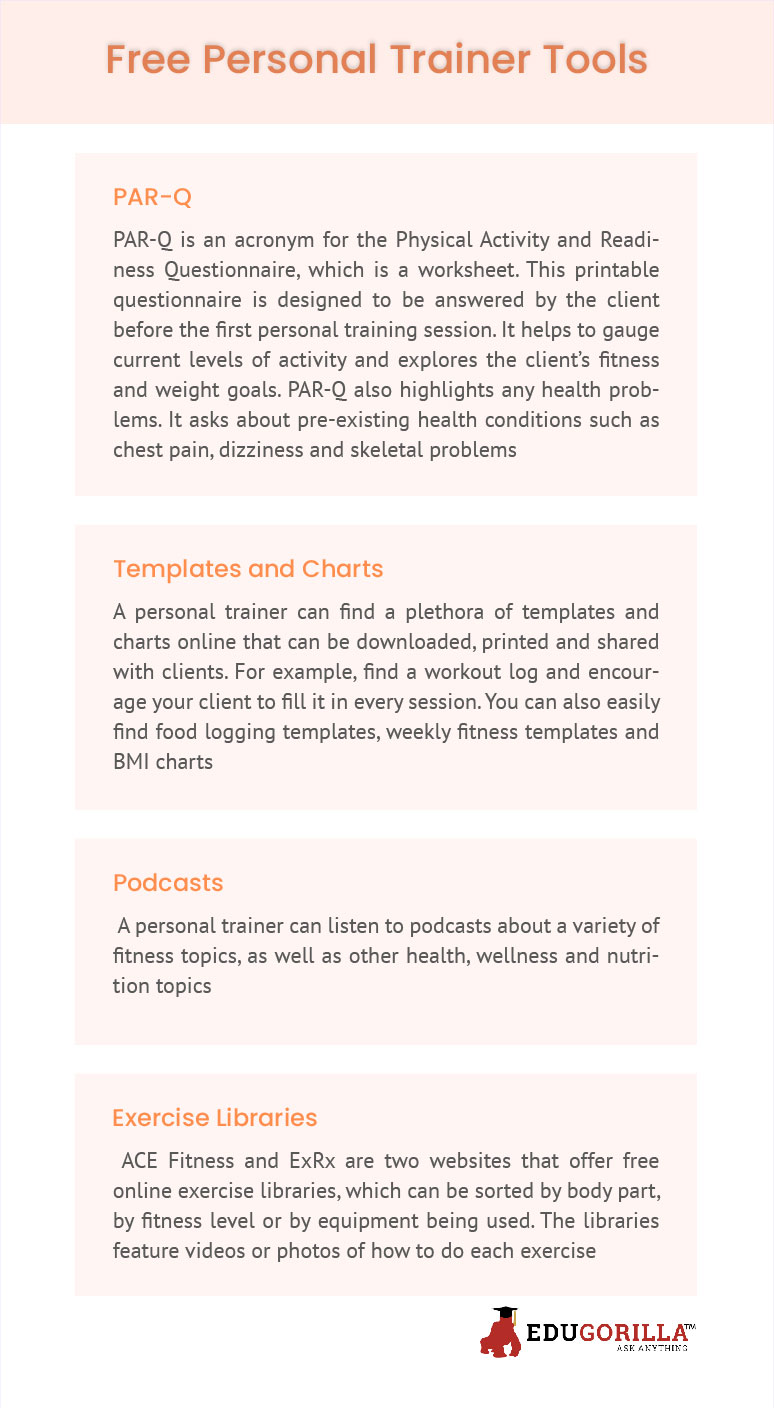 You Can Study What You Love 
If you love keeping fit, eating well, and nurturing your body, then a personal training course might be perfect for you. If you're a self-confessed gym fanatic, then working in a gym and teaching what you know to others can be incredibly empowering. And why not, as it is said that:
 'If you do what you love, you'll never ever work in your life. Then you'll love your life.'
You Might Want To Read:
Post Grads Management Definition Career Path Colleges Jobs Salary, Haryana Public Service Commission Mains English Essay Mock Test Paper 30, Avanti Digital Learning For Ntseolympiadsboards Class 9 Standard, Jawaharlal Nehru University Gate Mathematics Question Paper 1 2007, Career Launcher Vs Mba Guru, Institute Of Actuaries Of India Life Insurance Mock Test Paper 167, Tamil Nadu Board Higher Secondary Commerce Mock Test Paper 7, Amiete Applied Mechanics Mock Test Paper 8, Icwai Applied Direct Taxation Mock Test Paper 1, Question Papers 2012
Leave your vote
This post was created with our nice and easy submission form. Create your post!