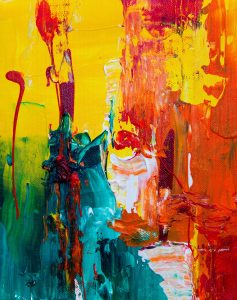 The number of open online courses keeps increasing. Presently, there are more than ten thousand online courses offered by eight hundred separate universities. Most of these courses are free, and students can take classes at a convenient time. Among these online classes, several are art classes, and they are open to everyone. If you're also looking for a university art class to join, then you should join the ones that we are going to mention here. We have selected six quality university art classes that you can take for free online. Here they are:
1. Pyramids of Giza: Ancient Egyptian Art and Archaeology
University: Harvard University
Time requirement: 8 weeks; 2–4 hours per week
Professor Peter Der Manuelian handles this course. It's a course that uncovers the Giza plateau, which is the ancient archeological site of Egypt. This famous plateau is home to the magnificent Sphinx and the long-standing pyramids of Egypt. The pyramid of Giza is the oldest of all the spectacular structures of the ancient world. Anyone would require an papers written from an archeologist to describe all the features of this plateau.
The site serves as an excellent place to dissertate the history and culture of the old kingdom of Egypt. The lectures will reveal the essence of hieroglyphic writings within tombs. The lecture teaches people to appreciate ancient Egyptian art and to visualise how new designing technology can enhance the future of Egyptology.
2. Psychology of Art And Creativity
University: University of Central Florida
Time requirement:  4 hours per week
This course poses a question on what creativity is all about and how it can be measured. It's a class that will reveal the problems with researches that postulate connectivity between insanity and creativity. The class will also introduce students to the practice of art healing.
3.Photography Basics and Beyond: From Smartphone to DSLR
University: Michigan State University
Time requirement: 7 months; 4 hours per week
This program gives a complete guide to novices in photography. It teaches them everything that they need to know about digital photography and gives them some fundamental skills in photography. The course talks on exposure, lighting, composition, and more.
4. Age of Cathedrals
University: Yale University
Time requirement: 9 weeks; 4 hours per week
The cathedral of Saint-Denis stands as the starting point for this course. The course retraces the progression in religious architecture from Romanesque to Gothic. Through this course, students will have knowledge of the major architectural elements of Gothic.
5. ART of The MOOC: Public Art And Pedagogy
University: Duke University
Time requirement: 7 weeks; 4–6 hours per week
The scope of this course covers some controversial yet iconic public artworks like Richard Serra's Tilted Arc, Maya Lin's Vietnam memorial, and a few others. It shows how artists have used social institutions like banks and churches as channels for promoting artworks in public.
6. Antiquities Trafficking And Art Crime
University: University of Glasgow
Time requirement: 3 weeks; 4 hours per week
This is a wide course that starts with a discussion on crimes in art. There's a unit of this course that focuses on forgery and techniques for identifying fake artworks. Another unit reveals antiquities trafficking and how it affected archeological sites in Iraq and Syria.
Conclusion
If you aim to join some online art classes, then join the ones that we mentioned in this article. They are quality and free clasess. Of course, they are very interesting. You won't like to miss out on these open opportunities
Leave your vote
This post was created with our nice and easy submission form. Create your post!