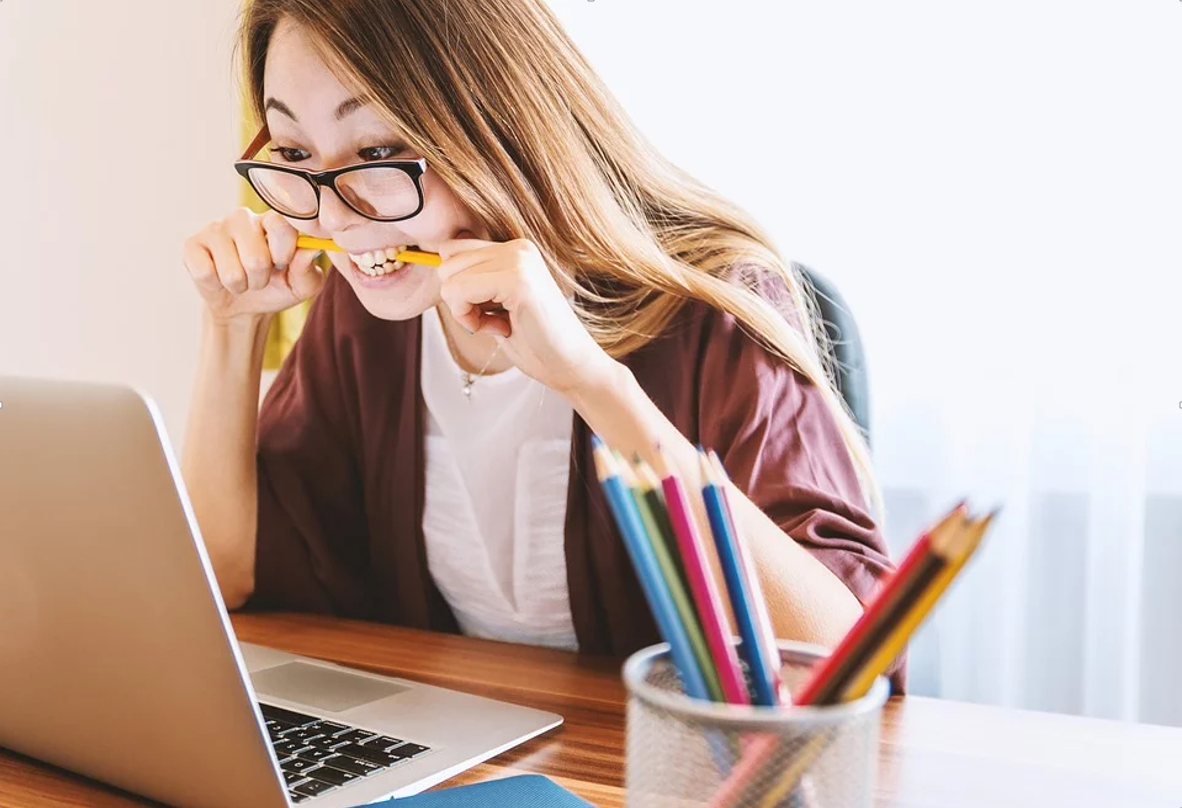 Sometimes, it is hard to focus on your studies. There are factors that can affect your concentration when studying. It can be because of your study space or even your desk. Here are some of the items you need in your table to help you focus and achieve your goal.
Make A Study Space
Before anything else, you first need to make sure that you have a functional study space that you'll feel comfortable, but not too much, as you don't want to lose focus. To start, you should find:
A suitable table or desk that, when you sit, the top rests somewhere between your ribcage and waist. In this way, you do not have to hunch your shoulders forward, as your elbows are properly resting on the desk. Also, you would want to make sure that you can rest your feet flat on the floor.
Use a snug chair that will fit the height of the table. You may want to avoid chairs that recline, lift, roll, or rotate if you think this will cause distraction.
Things You Need On Your Desk
Now that you have the appropriate desk and chair, it is vital that you make your things organized on your desk and keep it minimal as much as possible. However, some items can only distract you from your studies. Aside from your books, here are some of the essentials that you need on your desk to help you focus.
You need adequate lighting to make sure that you can focus while you are studying. You can quickly doze off or can strain your eyes if your study area is dimly lit. The use of fluorescent light can also be harmful to your eyes. The use of a desk lamp to concentrate the light on your table.
It is essential that you have a notebook or an organizer on your desk while you are studying. You can jot down an important note or pointers that you need while you were reviewing. You can also use this to create your reviewers and schedule your study ritual.
Pencils, Highlighters, and Pens
Though it is more convenient to use your computer, having a pen or pencil on your desk can help whenever you need to write a quick note or letter. It will also come in handy as you create your reviewers. It can also help when you need to make corrections or revisiting your work.
It really depends if a clock can motivate you, but at least consider putting this on your desk. You can use it as a timer to set time-related study goals. During this period, you should not allow any distractions. You can also use it to time yourself in preparation for your ACT or SAT. Not only that, it can even remind you to take that much-needed break.
Another thing to help you stay focus is to use bulletin boards. You can post your timetable here on what subject you need to study first, pointers, or an inspirational quote to get you motivated.
Though everything is digital and you can find answers in the world wide web, having a dictionary can help you focus compared to using your phone or computer. There are fewer distractions and can only help you concentrate more on what you need to study.
Putting a poster or photo on your desk can also help you focus on your study. It can either be a picture of your family or a sign of your favorite quote to motivate you and help keep you going. Simple things like this can help increase focus as it can remind you why you are studying in the first place.
These are some of the recommendations to help you focus on your study. You can add your laptop or computer. However, make sure that you are disciplined enough to use it. To make your desk more personalized, you can also add a thing that will not take too much space; you can check www.bobbleheadboy.com to find a bobblehead of a famous figure to inspire you and increase your focus.
How to Eliminate Distractions
To help you concentrate more on your study, here are additional things that you can do to help you.
Reduce desk clutter. Make sure that you organize your desk correctly. Be aware of the open books, papers, and pens on your desk as they may soon build up. Too much mess on your desk will only add up to your stress.
Put away your phone when you study. It can be a useful tool. However, it can also be a significant distraction for you while you are reviewing. So, put your phone in silent mode or turn it off while during your scheduled study session. Make sure to put it out of your reach.
Block out sounds that can distract you. You can use rain sounds or white noise to help you focus more.
You Might Want To Read:
Chemical Engineering, Kharkiv National Medical University, Delhi University Intensive Advanced Diplomapart 2 Mock Test Paper 6, Gsssb Assistant Tribal Development Officer Atdo Sample Paper, Rbi Office Attendant Free Test, C S I R General Science Question Paper 3 2012, Public, Civil Engineering Question Paper 1 2003, Exercise Therapy Question Paper 11 2008, Ique Ideas
Leave your vote
This post was created with our nice and easy submission form. Create your post!