The most frequent question that comes in the mind of a student after completing his Board exams is – What are the available courses after 12th? We often hear our parents saying that everything in life will be easy if you focus and work hard for boards. But is it true to say that? No! The real struggle begins after this. Students land in such a situation where they are confused with so many options around them. They follow what they are told to do or what everyone else is doing. However, it is really important to critically analyse their interests and options available to them. Ultimately, you are the one who needs to attend classes, take the exam and pursue the course to get the desired job.
Edugorilla has come up with a few most popular courses after 12th which will contribute to your choice towards shaping up your career keeping in view your own interest.
There are diverse courses after 10+2 that are of the nature such as graduation degree, professional certificate courses, diploma courses and degree courses. Depending on his/her interest, a student is free to choose their field of study on their own. Keeping this in mind, the most popular and lucrative courses after higher secondary (PUC) in India along with career options after 12th are described below:
List of 9 Best Courses After 12th
S. No.

Course

Stream

1

Bachelor of Technology

(B. Tech)

Science

2

Bachelor of Finance

Commerce

3

Bachelor of Medicine

Science

4

Bachelor of Journalism and Mass Communication

Arts, Science and Commerce

5

Bachelor of Hotel Management

Arts, Science and Commerce

6

Bachelor of Fashion Design

Arts, Science and Commerce

7

Bachelor of Law

Arts, Science and Commerce

8

Bachelor of Commerce

Commerce

9

Bachelor of Nutritionist and Dietetics

Science
To know more about the courses like eligibility, duration, career options and right colleges, read below. Some of these courses are open to students from all the streams, which means students who are not interested in traditional options in Arts, Science and Commerce streams can now enroll for some more creative and interesting courses.
Bachelor of Technology (B Tech)
Bachelor of Technology commonly abbreviated as B. Tech is a favourite among many science students. The programme includes a deeper study of a number of engineering sciences to which students are introduced to the core curriculum level, the theoretical and experimental solution of physical problems, and design of systems relevant to the contemporary industries.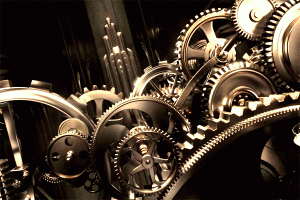 Bachelor of Finance
The students with a Commerce background can opt for this course. Bachelor of Finance has gained a lot of importance these days. Finance is the management of large amounts of money, especially by governments or large firms and companies. But nowadays this is not confined to larger firms or government organisations only. There is a high demand for professionals with a degree in finance. The course curriculum includes accounting, statistics, financial markets, international finance and financial statement analysis. You can look for jobs with securities and commodities, brokers, banks, insurance carriers, government agencies and real estate companies etc.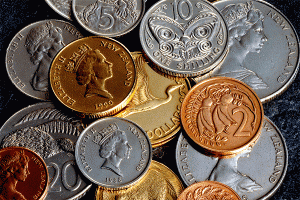 Bachelor of Medicine
Bachelor of Medicine, Bachelor of Surgery (MBBS) and Bachelor of Dental Surgery (BDS) has gained momentum in recent past as people are becoming aware of health issues and problems. MBBS and BDS students must have a great temperament, concentration and accuracy levels with a scientific bent of mind. Top colleges which offer MBBS and BDS in India are AIIMS Delhi, Christian Medical College Vellore (CMC-Vellore), Armed Forces Medical College Pune (AFMC-Pune), Maulana Azad Institute of Dental Sciences Delhi, SRM Dental College Chennai.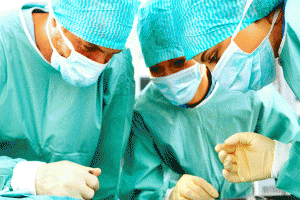 Bachelor of Journalism and Mass Communication
Mass Communication is seen as the study of collecting, relaying information with the use of mass media to a large size of the population at the same time. Journalism, according to the Oxford dictionary, is defined as the activity or profession related to the news and its broadcast. The scope for Journalism and Mass Communication has increased massively in the past few decades. The media industry, in India especially, has grown up drastically. Popular institutes like Indian Institute of Mass Communication Delhi (IIMC Delhi), Xavier's Institute of Communication Mumbai (XIC Mumbai), Symbiosis Institute of Mass Communication Pune (SIMC Pune) and J Kidwai MCRC Jamia Milia Islamia Delhi (JMI Delhi) offer Bachelor of Journalism and Mass Communication with specialisations like Anchoring, Journalist, Director, RJ, Photo Journalist and many others.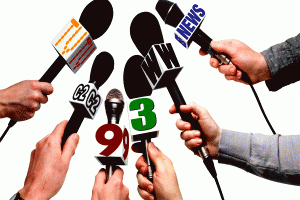 Bachelor of Hotel Management
Hotel management has become quite popular as a career option among students with a phenomenal expectation to grow manifold. Hotel Management is not only confined to hotel industry but it also includes other associated service industries such as airline or event catering services, tour guides, interpreters, hospitality promotion and sales etc. Students willing to work in a challenging environment with long hours should opt for it. A pleasing personality may help you achieve heights of success in the hotel management and hospitality sector.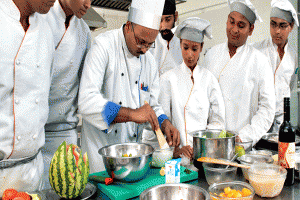 Bachelor of Fashion Design
The fashion industry is basically meant for those who want to be associated with creativity and new trends in life. It satisfies creative fancies, satiates materialistic needs and attaches glamour quotient to the arty people along with heavy salaries. And it would be shocking to know that Bachelor in Fashion Design is one of the non-glamorous (yes that's true) yet most appealing options for today's students. If you have an eye for detail and are driven with creativity and originality, you can opt for this as your career. Some of the institutes that can help you in this vision are National Institute of Fashion Technology (NIFT), National Institute of Design Chennai, Pearl Academy etc.

Bachelor of Law
Law is one of the traditional three professions (along with Medicine and Engineering) you can get into, and there are many areas you can specialise within. Those who have performed well in communication, organisational and analytical thinking skills in their career assessment tests may want to take a look at professions in the legal field. Occupations in this field are plenty and can offer great rewards to those who pursue them. This field requires you to be focused, patient and logical in your approach. Faculty of Law-University of Delhi, National Law School of India University, Bangalore, Government Law College- Mumbai, NALSAR University of Law- Hyderabad, Symbiosis Society's Law College Pune, Faculty of Law, Aligarh Muslim University are some of the most popular law institutes in India.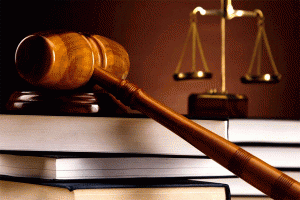 Bachelor of Commerce
Bachelor of Commerce (B.Com)– General & Honours is an undergraduate degree, which imparts knowledge in the field of commerce. The B.Com programme gives knowledge in the accounting of goods, types of account ledgers, profit and loss, how to maintain different accounts, taxation, different laws and procedures of accounting and calculations of different taxes etc.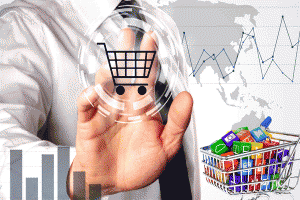 Bachelor of Nutritionist and Dietetics
Nutritionist and Dietetics program enables you to design controlled diets. It deals with regulation of diets discussing the matter of food and nutrition impacts on health. Few of the renowned institutes that offer this course are Lady Irwin College- Delhi, SNDT College, Mumbai and Mangalore University.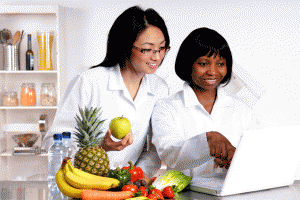 You Might Want To Read:
Gate Hand Written Notes Electronics Communication Engineering Control System, Icai Mock Test Paper 18 2, Delhi University B Tech Physics Mock Test Paper 36, Resonance Nagpur, N S E T Solved Question Paper 1 2008, Uceed 2017 Important Documents, Gate Chemical Engineering Question Paper 1 2011, Healthy Mental Life, Zoology Question Paper 7 2011, Stenographer Grades C And D Mock Test