9 LAST-MINUTE MANTRAS FOR EXAM
BELIEVE IN YOURSELF AND SELF-MOTIVATED
You had the best of intentions to study well in advance of your exam, but you ended up getting distract by other commitments and now you have to study at last minute. Rather than freak out, you can take steps to ensure you still manage to get a decent grade on your exam. You can use and easy study tools to get ready for the exam and make sure you stay focused while you study. You should also ensure you are prepared the night before so you are organized and confident for the day of exam.
Drink water :- You should try to only drink water while you are studying, as this will ensure you stay hydrated and healthy. If you do drink coffee, you should only drink a small amount during the day and make a small amount during the day and make sure you are drinking enough water to compensate for the caffeine.
Have healthy snacks :-

You should also try to have healthy, energizing snacks while you study so you can stay focused and not become too wired or too lethargic. Go for healthy sources of protein, like nuts to help you stay focused.
Block out any distraction :-

To study effectively at last minute, you should create a distraction free zone in your room or general area. This may mean keeping your door closed so everyone in your home knows you are trying to focus on studying and can leave you alone.

Get a good amount of sleep

:-

Good sleep are very important to our body. You have atleast take a good sleep before the exam. Many studies have shown that getting a full night's sleep before an exam can help you perform better

Stay away from negative people and negative thoughts :– It is a good idea to keep away from negative people during exam who study hard at their homes or hostel and then come to disturb you. Steer clear of negative feeling of stress, anxiety , low self-confidence, depression , anger, frustration, irritation, mood swings, and taking the aids of recreational drugs. Take short breaks in between your studies but reduce social network check-ins. And do some yoga and meditation to boost up your energy in this break section.
KEEP CALM AND G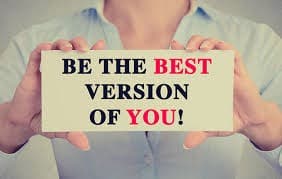 IVE YOUR BEST
Exam stress is tough but if you want to get somewhere , you have to put the work in. No matter what type of student you are, these mantras will help you focus and see the big picture. Push yourself because ,  no one else is going to do it for you. Hope this mantras will help you…..
You Might Want To Read:
Mpsc Assistant Public Prosecutor Group A Mock Test Paper 3, Advance History Test Series, Law Question Paper 1 2014, Cfe, Iit Jam Physics Answer Key 2016, B M R Sc English Communication Skills Mock Test Paper 2, Allen Career Institute Vs Salutary Academy, Cbse Vbq Free Test, Online Files, Best 5 Neet Coaching Institutes In Rajkot