Aakash NEET Fee Structure, Admission Procedure and Review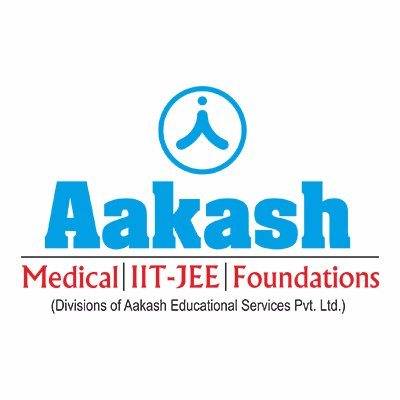 What was started in 1988 as Aakash Institute for Medical Entrance Exams with only one center in Delhi, has become a one-stop destination for preparation of medical, engineering and other entrance examinations. It has a very good pan-India presence coupled with excellent results in medical examinations. It offers regular classroom programs, distance learning, and E-learning programs. The courses are long-term courses, short-term courses, test-series courses, and crash courses.
Modules:
Different modules are offered as per the student convenience.Currently, the institute is working on 6 different modules in the classroom program to help children crack the exam and according to student convenience. The Six different programs are as follows-
Classroom program- it includes four types of programs.
Distance learning program- it includes two types of programs.
Aakash's Courses for NEET in brief
Salient Features of Institute
Success Magnet & Success Achiever: a question bank is provided that contain topic-wise questions on NEET
24×7 support: i-Tutor lab facility will be provided for doubt clearing and missed-out lectures.
Experienced faculty: The Institute boasts of experienced faculty which works hard to drive home the lessons.
Updated study material: The cost of study material is included in coaching fees. The study material of Classes is most sought after by the students. It is comprehensive and in line with the current trends of the examination.
Documents Required for Admission:
The students applying for this course should attach to the Admission Form the following,
Four recent passport size colour Photographs.
Self-attested photocopy of mark-sheet of last School/ Board Exam. (If the mark-sheet is in a language other than English/ Hindi a certified translation in English should also be attached)
Demand Draft of Course fee
Proof of Scholarship for Other Categories like SC/ST, Siblings, Single parent/ Divorcee etc.
Any other proof for availing scholarship
Aakash NEET Results 2017
What was started in 1988 as Aakash Institute for Medical Entrance Exams with only one center in Delhi has become a one-stop destination for preparation of medical, engineering and other entrance examinations. In 1993, this coaching center got maximum selections in Delhi-PMT compared to other coaching centers. One of the students…
To read further, click the link below:
ACST Syllabus, Sample Papers, Result and Exam Dates
Aakash Admission Cum Scholarship Test (ACST) is conducted by Aakash before the commencement of some courses. It is mandatory to qualify ACST for admission…
To read further, click the link below:
Top 5 Coaching Institutes to join and crack NEET/AIIMS
Aspiring for Medical Courses! Look no further. Our team has done the research on the coaching institutes throughout the country. Have a look at the Best Coaching Centers and crack NEET, AIIMS and other Medical Entrance …
To read further, click the link below:
Aakash Centers (with contact details, Address, website etc)
Review
[/vc_column_text]
[/vc_column][/vc_row]