Are you pursuing higher education at foreign land? Do you face frequent finance problems? Do you find finance making and management a difficult job?
There are thousands of students who land to a foreign country every year with a dream of bright future. But, the scenario is completely different than what students expect the life to be. They need to live alone without parents, family, and friends. They need to do everything on their own; no one will be there to help them.
Students face various problems including emotional stress, insecurity, and finance management and the like. Finance is the common issue faced by almost every abroad student. They need finance for paying tuition fee, food cost, room rent, and other expenses. Not all parents can fulfill financial needs of their child at foreign land. They do part-time jobs and earn money. But limited finance can fulfill your needs. You need to plan finance management to tackle your needs smartly.
Explore the below tips that will help you in effective finance management: –
Do inquiry of relatives/closed ones living in the same city
Our relatives are the best resource at foreign land. Once you selected a university/college for higher studies, you should do an inquiry of your relatives living in the same city. If you find any, discuss with them and live as a paying guest. It will help you in saving heavy room rents and food cost.
Keep university hostels at first priority or prefer room sharing
If you do not find relatives in the city then university hostel is a better option at foreign land. It will overcome your accommodation worries. They charge an affordable fee from students. If you do not like hostel life then you should prefer room-sharing. It will distribute the room rent, electricity bill, and water bill equally.
Do take rooms near the university campus
Many abroad students did a single mistake in the past. They had taken rooms away from the university; it forces them to pay regular public transport charges. Do not repeat this mistake unless you are living as a paying guest with your relatives. You should prefer rooms close to your university so that you can reach the campus by walking. Suppose public transport charge $1 and you attend college 5 days/week then you can save $20 every month.
Use online websites to recharge mobile phones
Many online websites provide discounts, cash backs to customers for recharging and paying phone bills. Use their services, save some capital in your pockets. Also, they run affiliate campaigns, refer their services to friends and earn free recharges and extra cash.
Also, use beneficiary online payment wallets while making online payments. Earn rewards and points. Collect enough points and retract them while booking flight tickets. You will able to grab flight tickets as cheaper as you can.
Do not use laundry services
When you land to study abroad, you will find many rooms designed especially for students. You will get a washing machine, refrigerators, and other electronic gadgets in the rooms. So, do not hire a laundry service for washing and ironing clothes. Do it on your own. You can discuss it with your roommates and do it turn-by-turn. Try to limit the laundry task once in a week. It will save your efforts.
Prepare food at room, avoid restaurants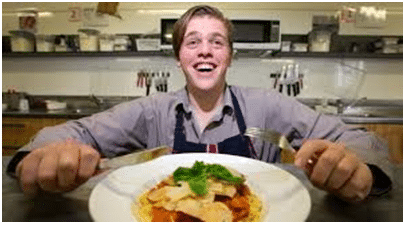 Discuss with your roommates and ask them to prepare food at home. It will be cheaper than paying money for a readymade food item. Try it and experience the change yourself. It will be better to limit restaurant eating once every 2-3 months. A single restaurant visit will spoil your monthly financial budget.
Also, you can eat your regional food, if you wish too. There are fewer chances of getting regional restaurants and road-side shops in the particular city.
Do arrange parties at room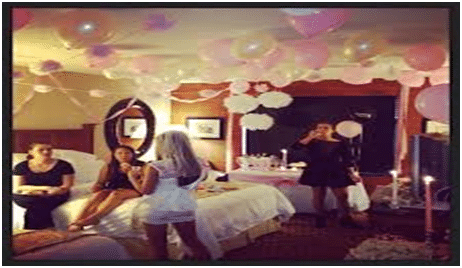 Many young groups love to do parties for fun and celebration. Instead of visiting a pub, do purchase the party stuff, invite friends to your room and enjoy the celebration. You will able to organize the party in half the budget of pub party.
Hire online tutors and writers for help, avoid local experts
New country, new people, new language, new syllabus, and unique education system sometimes create troubles. Students need the help of expert writers and tutor at various instances. Local writers charge heavy fees that can impact your financial budget.
So, you should ask online assignment help companies for academic help. They provide affordable help because of heavy competition in the online industry. Also, you can compare prices of essay helper websites to hire a budget-friendly service.
Do online jobs matching your skills, earn extra money
We all have unique skills and can earn money online by selling our skills. Like, if you can make a logo, design website, write articles, prepare videos, design graphics and etc, you can make good online income. Fiverr, Freelancer.com, UpWork, Guru.com  are best online platforms that help you in finding the best matched potential employers and jobs online. You can make unlimited income without limitations.
All the above custom financial management tips are prepared by gathering suggestions of students who lived the life of abroad students in the UK, USA, Australia and other countries. Finance is a big subject and its management is quite difficult. But, our tips will help you in saving good finance to use it during an emergency. Also, do comment your suggestions below and get your best tips placed in our article.
You Might Want To Read:
R P S C Master Set For Electronic Engineering Question Paper 1 2014, Ca Test Series Meeting Boards Power, Statics Officer Question Paper 3 2014, Gcet Mock Test, Iit Jam Mathematics Question Paper 2016 3, Mhcet Modern Physics Notes 2017, C B S E Board English Question Paper 2, Ims Mumbai Vs Career Launcher, Delhi University L L B 3Rd Year Mock Test Paper 2, Architect Question Paper 1 2015