Introduction to the course
Advertising can be defined as a tool which makes the consumers aware of a product or service being sold. It is the action of calling public attention to a product or service being sold.
Regarded as one of the most pursued courses in the Arts stream, an Advertising program is available at both undergraduate and graduate levels.  Advertising courses prepare students for creative skills in marketing and foster a creative learning environment for students to explore various forms of Advertising.  These courses help students develop marketing strategies to boost a company's visibility and sales on several marketing platforms. Advertising is done on both online and offline platforms.
Despite being there for a long time now, traditional Advertising is fast losing its sheen over online Advertising that contemporary generation swear by.  An undergraduate program in Advertising teaches about the principles of Advertising and consumer behavior.
It requires a great coordination between Advertising professionals and their clients to implement ideas in a creative and efficient manner. Advertising course imparts complete Advertising knowledge and techniques to students allowing them to learn about Advertisement management. The course also teaches them to focus on the right advertising platforms to avoid wasting money.
What are the basic course requirements?
For graduation
Qualifying marks for an undergraduate degree in Advertising varies from an institution to another depending on diverse institutional requirements such as cut-
off marks. Students from any background can pursue an undergraduate course in Advertising. However, a background of arts and commerce is most preferred by colleges.
The course covers political and business aspects of Advertising. Thus, students of arts and commerce have a better chance to grasp than science students.
For Post-Graduation
A candidate requires a graduation degree in any stream. An Arts and Commerce graduate would be the most preferred choice compared to a science graduate. A post-graduation degree in Advertising is ideal for art students. An art student would usually be more creative than just calculative while a commerce student would be able to grasp the financial and production part from the perspective of an advertisement campaign.
The course involves contemporary Advertising trends and modern ways to reach out to customers. A post graduate would have enough opportunities to serve in Advertising and marketing agencies. A commerce student would be able to grasp statistics and finances well.
Entrance exams to be cleared
For Graduation level
An entrance exam is mandatory for some top colleges to test the basic aptitude and language skills of a candidate. The language test can be slightly challenging on communication and written language exam. Some of the foreign universities have made entrance exams mandatory as their campus placements are demanding.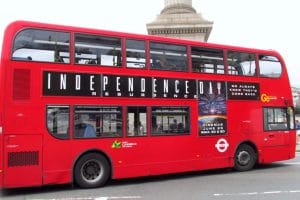 For Post-Graduation level
A post-graduation degree is a big deal when it comes to Advertising course. Some top colleges conduct difficult entrance examinations to check student's' eligibility to pursue the course. A post-graduation degree in Advertising can prove challenging, yet it offers plenty of opportunities for students who pursue the course from good colleges.
A post-graduation degree in Advertising covers different strategies of Advertising. An entrance exam is designed to explore the creativity of a student.
Some of the top colleges such as Indian Institute of Mass Communication in New Delhi and Mudra Institute of Communications in Ahmedabad check students' creativity and adaptability for the advertisement world through oral entrance examinations.
List of Entrance Exams
To pursue various courses in the field of Advertising, aspirants are required to appear for an entrance exam for admission.
IIMC Advertising and public relation entrance exam
Common Aptitude Test
Management Aptitude Test
Xavier's Aptitude Test
The University of Delhi (The University conducts a Combined Entrance Examination)
National School of Drama entrance exam
National Institute of Fashion Technology Entrance Exam
MICA Entrance Test
Top Institutions
India has some of the top most colleges, which provide Advertising courses at both graduate and postgraduate levels. Students who pass out from these colleges are hired by some of the top Advertising agencies across the world. These universities produce a pool of creative Advertising professionals. Some exceptionally talented individuals from these universities have revolutionized the world of Advertising with their creativity.
Some of the best colleges or institutions in India include:
Somaiya College of Arts in Mumbai
University of Mumbai's Garware Institute of Career Education and Development in Mumbai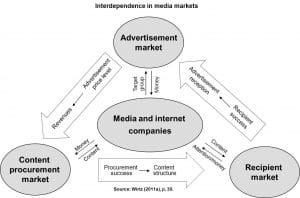 Course material
In Advertising courses, the curriculum is dynamic and is updated periodically to suit the changing needs of the Advertising industry. The objective is to provide basic and emerging concepts and principles that help in better decision making in the areas of advertisement and to tap into the creative talents of students.
Scope of Advertising
Advertising is all about reaching out to the target audience and create brand awareness amongst them. It is an art to conveying the right message and get heard. Advertising is one of the main divisions of any industry that ensures strong visibility of business in the corporate world. The Indian Advertising industry is generating quality occupational opportunities for a huge number of students.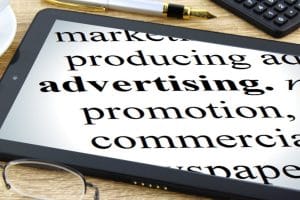 A profession in the Advertising industry is a lucrative career option that one can grab in the fast-growing Indian economy. Advertisement companies or organizations incline towards exceptionally imaginative people who can think autonomously and in the
meantime act as unique cooperative individuals.
If you are keen on seeking a career in the advertisement industry, you should be exceedingly organized and willing to work in a pressure-filled environment. Since this industry is fast, you should be willing to give out your life to make an impression.
Qualities to pursue an Advertising Course

If you are a remarkable individual and like meeting different kinds of people, Advertising is the right profession for you. You should be willing to visit various areas, as you will have to meet up people and should likewise be available at gatherings, interviews, gatherings, occasions and gatherings held by your organization.
It's an ideal profession for creative minded people. People in this profession will have to maintain a constant touch with the clients and closely understand their needs to deliver a flawless identity.
Adaptability is another vital quality that one must have to survive in the field of advertisement. There are numerous courses, which are accessible in this field in both national and worldwide levels. These courses include Diploma in Public Relations and Corporate Communication, PG Diploma in Public Relations and Advertising, Bachelor of Mass Communication, Bachelor Mass correspondence and Graduate Program in Public Relations.
If you are hoping to work in an organization, then you should be able to work under extreme pressure. You should be effective in sharing ideas instantly and implement ideas without wasting time. When you adore your work, these things do not matter. When a student works with an Advertising organization or an agency, then he or she will be able to understand that even a straightforward print advertisement goes under a few updates and changes before it is finalized. If you would like to pursue a career in Advertising and Public Relations, a lot of businesses are opening the doors in the field of corporate, tourism, hotel segment and so on.
Top Coaching Classes for Advertising courses
An advertisement course is something which focuses on creativity. Not many coaching classes are available on these courses. Some of the top 2 coaching classes for an advertisement degree are –
Job opportunities after this course
After Graduation
There are very fewer opportunities for graduates in the field of the Advertising industry. Students will have an opportunity to join as an intern and serve for a couple of years to grow.
Average Packages 2.5 lakhs per annum
Top hiring companies are Chaitra Leo Burnett, RK Swamy BBDO Advertising, Pressman Advertising and Marketing, Mudra Communications Ltd and Rediffusion-DY&R.
After Post Graduation
Jobs are in plenty in the market for creative people. Some of the good colleges will have campus placements to employ the students across good companies.
Average Package: 4 lakhs per annum
Top hiring companies are Chaitra Leo Burnett, RK Swamy BBDO Advertising, Pressman Advertising and Marketing, Mudra Communications Ltd and Rediffusion-DY&R.
What next after graduation in Advertising
After graduation, it is recommended to continue studies to complete post-graduation so as to fight off the competition and avail more career opportunities. A graduate student can take up Postgraduate or Postgraduate diploma in Advertising to improve his resume.
A student can take up Ph.D. after Post Graduation in Advertising. It's nice to check out the world from an advertisement angle and pursue Ph.D. simultaneously; it is up to the student to take up a job or pursue further studies and wait for an opportunity.
Pros and Cons of this profession
Advertising courses and Advertising field help you to tap your creative talents. But there are cons too.
Agencies are moving at a very fast pace trying to accommodate a plethora of projects simultaneously. Account managers should be able to communicate the exact needs of the client to the creative team and get creative's done which are close to the requirements of the client. Somewhere translation and communication has to be very effective, and this makes the job tedious for the creative account manager.
So friends, corporate brand Advertising is all about promoting products to the target customers and building robust relationships with them online or offline. It's an exciting occupation which provides a platform to gel up with new people and travel to new locations. Are you ready?
Did we miss out anything? Please let us know in the comments below. We'll be happy to know your thoughts!!
You Might Want To Read:
Logical Reasoning Blood Relations Notes, Under Grads Management Definition Career Path Colleges Jobs Salary, International English Language Testing System I E L T S General Training Reading Question Paper 3 2013, Unix Linux Sample Paper, Neet Biology Phylum Arthropoda Notes, What To Do After Graduation, Upsc Ies Iss Statitics Paper I Question Paper 2015, Animal Husbandry Question Paper 1 2015, Prepare Bank Interviews 5 Must Follow Tips, Ugc Net Geography Question Paper 2 2011