AIEED 2018 exam pattern is designed by the exam conducting body, ARCH Academy of Design. According to the exam pattern of AIEED 2018, the design entrance test will be an objective-type test. The total duration of the test will be of 3 hours 15 minutes. Candidates who wish to appear for the AIEED test 2018 must strategise their preparation based on the exam pattern for AIEED 2018.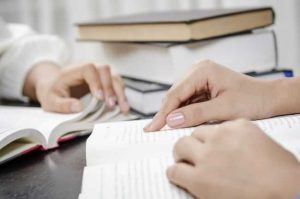 Once you have gone through the exam pattern and checked the type of questions that will be asked in the exam, you must make a study plan. Along with the exam pattern, the candidates must also examine methodically the syllabus to aid themselves to prepare well for the exam.
ARCH Academy of Design conducts AIEED (All India Entrance Examination for Design) for undergraduate (4 years) & postgraduate (2 years) programmes. For the convenience of prospective applicants, the exam is conducted in two modes – Online and Offline (Centre Based). Both versions of the exam test the aesthetic sense, creativity & design sensitivity of students seeking fulfilling careers in the various fields of design. It also tests the logical reasoning & problem-solving aptitude of the student.
AIEED 2018 test will consist of Creative Ability Test (CAT) + General Ability Test (GAT). The test is designed to assess the design sensitivity, problem-solving and creative skills logical reasoning and awareness on global issues. It will have 45-50 questions and total marks for the exam will be 200.
Question papers have been made bilingual, i.e., the question paper for AIEED 2018 will be in both Hindi and English language. The offline exam can be answered in either language while the online exam will need to be answered in English only (although the questions can be read in Hindi too).
You Might Want To Read:
Jharkhand Board Free Test, Ugc Net Arabic Mock Test Paper 11, Full Form Of Sat, Doeacc B Level Object Oriented Data Base Management System Mock Test Paper 58, Iit Jam Sample Mock Test Paper 2, Gate Geology Question Paper 1 2012, Read Edugorillas Visionary And Chief Counselor Dr P K Mangliks Views On Practical Ways To Deal With Loneliness In Mens Health Magazine, Capella Maritime Career Institute Cmci Vs Across Sea Maritime Academy Marine Services Pvt Ltd, Ncert Books Pdf Business Studies 2, Iti Electrician Fitter Practice Test