The Intelligence Bureau (IB) is India's internal intelligence agency and reputedly the world's oldest intelligence agency. It was recast as the Central Intelligence Bureau under the Ministry of Home Affairs. The Intelligence Bureau is used to garner intelligence from within India and to execute counter-intelligence and counter-terrorism tasks. The Bureau comprises employees from law enforcement agencies, mostly from the Indian Police Service (IPS) or the Indian Revenue Service (IRS) and the military. The recruitment in IB is based on class level group A gazetted officers, group B Senior inspector, group C grade 2 officers and group D. Candidates should keep in mind that they can be posted anywhere in India.
It is not that type of job you can boast about on your social media accounts. Matters pertaining to IB are highly confidential. It is neither a very undercover action oriented job where you imagine yourself playing 007. IB demands selflessly working for the nation, and so it is search of candidates who are well aware of the issues the nation is dealing with. Other information regarding this vacancy includes-
IB ACIO Vacancies–

Scheme of Exam-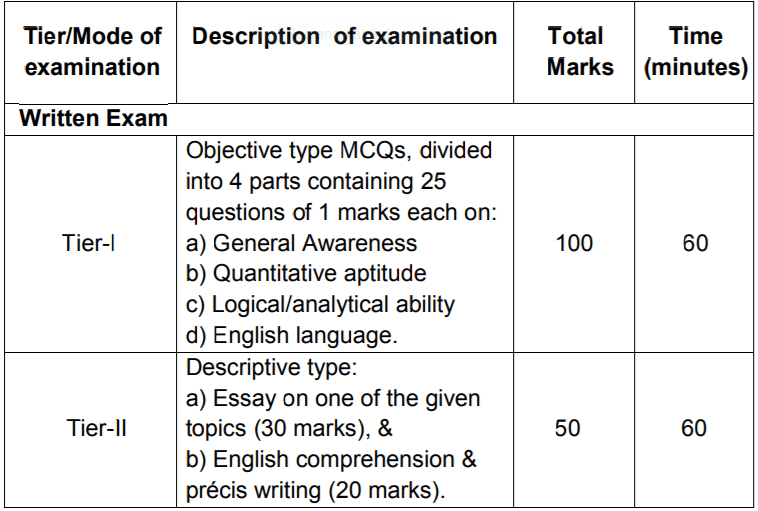 General Awareness Section
In this section most of the questions would be related :
Security issues, Geo-political issues
Social issues, Issues related to war, scams etc.
About intelligence agencies like CIA, IB, KGB etc.
Tip : Understand the issues along with knowing the "what" and the "when". Reading newspapers regularly should help you cover all the necessary current affairs.
Quantitative Aptitude Section
Some important topics for the quant section of the IB ACIO 2017 exam are mentioned below.
Simplification / Approximation
Quadratic Equations, Age Based Problems
Number Series
Averages, Time, Speed and Distance
Averages, Mixtures & Alligation
SI & CI
Percentages, Partnerships, Profit & Loss
Time & Work
Tip: Questions in the IB ACIO exam tend be more tricky than being lengthy. Practice previous years' papers.
English Language Section
The questions types in this section can be broadly categorized under 4 main categories.
Grammar : Error Spotting, Phrase Replacement, Fill in the Blanks, Active & Passive Voice, Direct & Indirect Speech
Vocabulary : Phrase Replacement, Error Spotting, Cloze Test, Spellings, Synonyms & Antonyms, Phrase – Idiom Meaning, One Word Substitution, Fill in the Blanks
Reading Comprehension : Vocabulary-based, Fact-based and Inference-based
Verbal Ability : Para Jumbles and Sentence Jumbles
Tip : Scoring in English is relatively easier and is time efficient at the same time. So, establish a stronghold over basics to avoid negative marks.
Important topics for the reasoning section.
Similarities and Differences, Analogies
Spatial Visualization and Orientation, Problem Solving
Analysis, Judgement
Decision Making, Relationship Concepts
Arithmetic Reasoning, Verbal and Figure Reasoning
Tip : PRACTICE as many different question types as you can.
For mock tests consider websites such as- EduGorilla.com, oliveboard.in and Freshersworld.com
You Might Want To Read:
Delhi University M Com 1St Year Mock Test Paper 5, Institute Of Actuaries Of India Financial Mathematics Mock Test Paper 100, Delhi University B Tech Industrial Instrumentation Mock Test Paper 123, Pharmaceutical Question Paper 9 2012, Best 10 Neet Coaching Institutes In Surat, Engineers Circle Vs Engineers Academy, Delhi University M A English 2Nd Year Mock Test Paper 4, Haryana Public Service Commission Mains Public Administration Mock Test Paper 83, Pcs J, West Bengal Joint Entrance Exam
Leave your vote
This post was created with our nice and easy submission form. Create your post!