A dozen great ideas or dreams are useless if you don't follow them right.  Our brains go through hundreds of conflicting impulses pulling our thoughts in too many directions, making it difficult actually to achieve the end goal. If you desire to be an Architectural Engineer, you need to choose your education wisely and focus on building the characteristics required in an Agricultural Engineer. Here we can help you in right from choosing the right degree program to building a career in Architectural Engineering.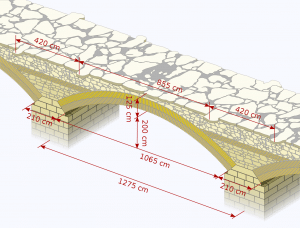 What is Architectural Engineering?
An Architectural Engineer works according to the rules and guidelines of general engineering, structural design planning, and construction of buildings. An Architectural Engineer helps in creating efficient and effective buildings and building systems. Architectural Engineers often work on projects in collaboration with other professionals including construction workers and architects.
Architectural Engineering is a confronting career area that requires a strong possession of calculus, geometry, and physics. However, the arena of Architectural Engineering isn't only about numbers and computations; the field is also about learning and practicing art, design, history and the humanities. These are the subjects that help students to understand architecture in broader ways and make easy communication with other professionals, including lead architects.
Graduates having completed a bachelor's degree programs in Architectural Engineering are all set to be introduced to a large circle of this fast-growing field related to construction, design, and planning. Those who have a degree in Architectural Engineering may work as Architectural Engineers, engineering technicians, and construction managers.
Architects may visualize a building's design, but Architectural Engineers, also known as civil engineers, convert these visions and plans into reality by applying knowledge of engineering forms, ventilation, lighting, structural systems and building codes. In today's world, new Architectural Engineers will be required to replace those retiring or leaving the business.
What does an Architectural Engineer do?
Architectural Engineers apply mathematical and scientific principles to building design, concentrating on structural demands and functionality while taking into consideration economic and safety factors. They effectively make use of science and technology to building design and construction and render shape to the world. Architectural Engineers do all this by combining building systems – structural, electrical, mechanical, lighting, acoustics and fire protection – into an integrated whole.
Architectural Engineers may be at the center of designing systems within a building pertaining to, for instance, heating and air conditioning, lighting and plumbing. Architectural Engineers prepare diagram models manually as well as through computer-aided drafting (CAD).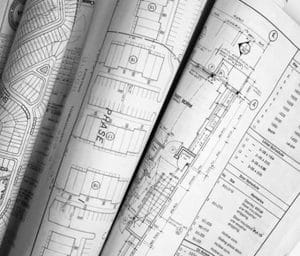 Qualities required being an Agricultural Engineer
Since Agricultural Engineers work in teams, good communication skills are a must requirement.
As an Architectural Engineer, you act as a key player and work with Architects to make sure the plan is structurally feasible by applying engineering knowledge and techniques.
Acquaintance with electrical and mechanical systems as well as the impact of regular use and natural forces is a must. A large part of your job is to ensure the buildings remain functional and safe. You may work on new construction projects or renovations to existing buildings.
Pre-requisites for this course
To become an Architectural Engineer, you need to qualify at least a bachelor's degree in Architectural Engineering or Civil Engineering which mostly lasts five years. Some 5-year programs also conduct a master's degree along with the bachelor's degree towards program completion; your degree program needs to be certified by the Accreditation Board for Engineering and Technology (ABET). You can try your skills by opting courses in different areas such as engineering physics, mechanics of fluids, computer-aided design (CAD), thermodynamics, materials processing and other technical electives.
Completing an authorized program also opens doors to possible companies that have certain desired standards to be met. Many programs provide an opportunity to work dedicatedly on a single branch of Architectural Engineering such as electrical or mechanical elements.
Master's degree study in Architectural Engineering targets on much more hard work and practices used to design buildings, often emphasizing sustainability, economy, and functionality. Students in MS programs also learn and gain knowledge about the research methodologies and statistical analyses required in developing architectural theories. Students take classes on the subjects like:
Managing and planning construction
Architectural acoustics
Earthquake-resistant design
Advanced CAD
Environmentally-friendly design
Obtaining a master's degree in Architectural Engineering prepares the student for an advanced career in this field. People usually look for employment in their areas of specialization, but they have a knowledge base that qualifies them for other engineering positions as well. The careers mentioned below are popularly accepted:
Structural design consultant
Electrical system designs engineer
Construction project manager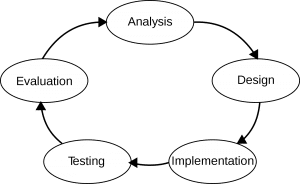 Licensing Requirements
Engineers who offer their services directly to the public must legalize it and licensed as professional engineers (PEs). To become licensed, aspiring PEs usually must clear two exams administered by the National Council of Examiners for Engineering and Surveying (www.ncees.org). The first exam is the Fundamentals of Engineering exam, which can be taken by a student when he/she is about to graduate from an engineering course. After four years of great work experience, individuals may apply for the Principles and Practice of Engineering exam to attain full licensure. Continuing education may be required for licensure maintenance, but requirements vary from one state to another.
Courses Available:
B. Arch. (Architecture)
B.E. Naval Architecture
B.Tech. Architectural Engineering
Diploma in Architectural Assistantship
Diploma in Architecture (Dip. Arch)
Some good institutes are:
NIT's (Regional Engineering colleges) of different states
Jai Narain Vyas University
M.B.M. Engineering College (Mugniram Bangur Memorial Engineering College)
List of Entrance Exams in Architecture Engineering
Aligarh Muslim University B.Tech/ B.Arch Entrance examination
All India Engineering/Architecture Entrance Exams
Andhra University College of Engineering Entrance Exam
Annamalai University Engineering Entrance Exam
Birla Institute of Technology & Sciences Admission Test (BITSAT)
BS Abdur Rahman University B.Arch Entrance Exam
Common Entrance Examination for Design (CEED)
Dr. D.Y. Patil Institute All India Entrance Test
Guru Gobind Singh Indraprastha University B.Arch Entrance Exam
Hindustan University Engineering Entrance Exam
Indian Institute of Technology Joint Entrance Exam (IIT-JEE)
Jawaharlal Nehru University (JNU) Engineering Entrance Exam
JNTU PACET – Planning and Architecture Common Entrance Test
Kalinga Institute of Industrial Technology Entrance Exam
Kalinga Institute of Industrial Technology Entrance Exam
Karnataka State Common Entrance Test
Karunya University Entrance Exam
Lovely Professional University National Engineering Aptitude Test (NEAT) Exam
Mahamaya Technical University Entrance Exam – MTU SEE
National Aptitude Test in Architecture (NATA)
NERIST Entrance Examination
Periyar Maniammai University Entrance Test
SLIET Entrance Test (State Engineering Entrance Exams)
SRM Engineering Entrance Examination (SRM EEE)
Tamil Nadu Professional Courses Entrance Examination (TNPCEE)
Vellore Institute of Technology Engineering Entrance Exam
Vinayaka Missions University – Engineering Entrance Exam
Postgraduate level exams
Graduate Aptitude Test in Engineering (GATE)
NITTE University Post Graduate Entrance Test (NUPGET)
What amounts do Architectural Engineers Earn?
The average salary for a Structural Engineer is INR 518,236 per year. Experience in this industry has a modest effect on the pay for this job. A few skills can help increase pay for this job. The most popular skills that increase pay for this job are Autocad 2000i, SAP2000, and Engineering Design.
The Future of Architectural Engineering in India
Each one of us wants to know the scope of any stream in India before we start preparing for it. Here are some relevant facts and figures for the aspiring students.
As of 2011, there are total 17 numbers of authorized Architectural Engineering programs. India has around 200 colleges which offer a degree in Architectural Engineering. But there has been witnessed a lack or shortage of trained architects in this field.
Currently, there is a huge need for trained engineers in private construction companies to work forward on various development assignments and projects. India currently requires more than 10,000 trained professionals in different government and private organizations. Eligible professionals are well posted in consultancy companies, architect firms, universities, etc. It is still one of the fields in need for more attention and requires young minds to grow and bring fresh and new talent in the market. It requires thoughtful and incredibly impactful thinking process to boost this field in India and later on in worldwide. It has a great scope for young ones in future, and students will be trained harder to become competitor professionals in this field to make the country and then gradually the world a better place.
Pros and Cons of this profession:
Pros:
Employment growth (for the year 2012-2022) for Architectural Engineers is expected to grow 20%.
If you are trained in one area, you still have a chance to work in other related areas.
With experience and professional certifications, there is room for advancement.
Cons:
Keeping the design standards in mind and deadlines for submission can make you feel stressed
Without a license, you cannot serve directly to the public.
To get a license, you need to have at least 4 years of experience.
Requirements for a license may differ state to state.
If you still have any queries or your feel something is missing, do share in the comments below.
You Might Want To Read:
Electrical Energy Question Paper 1 2011, T I M E Vs Amity Institute For Competitive Examinations, Career Power Ssc Test Series, Case Study 36, Design And Analysis Of Algorithms, Vivekanand Institute Of Professional Studies Delhi, Dastak Career Coaching Vs Dhyeya Ias, Chemical Question Paper 1 2014, Icse Board Previous Year Question Paper 31, Wbjee Sample Paper