What is Astronomy?
Astronomy may sound boring sometimes only because you are not aware of the real world of Astronomy. Have you ever wondered what combines stars or how the Universe was formed or what makes the sun shine so bright or what happens when a comet approaches the Earth? In fact, Astronomy is the study of all objects and activities that occur outside the atmosphere of the earth.
According to NASA, Astronomy is the study of stars, planets, and space.  Way back Astronomy and Astrology were closely related to each other but today both are poles apart. There is evidence that the world's oldest civilizations such as Babylonians, Indians, Nubians, Iranians, Greeks, Chinese, and Mayans used to study the night sky earnestly. Some of the key disciplines of historical Astronomy include astrometry, celestial navigation, observational Astronomy, and calendars. However, the professional Astronomy is related to astrophysics.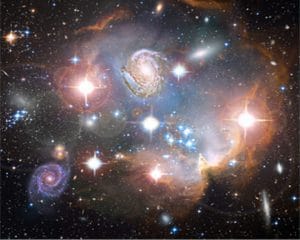 In the 20th century, Astronomy had two wings, i.e. observational and theoretical. As the name suggests, observational Astronomy observes and collects data about the solar system, star, galaxy, etc. collectively known as astronomical objects and further analyzes all the collected data using physics principles.
Whereas, Theoretical Astronomy is all about creating and inventing analytical computer models to study astronomical objects. Both fields are interrelated and help in exploring universe interestingly in detail.
Even if you're a fresher or a beginner in this field, there much exciting work for you in departments like discovery and observation. These will surely capture your interest as they will be a practical implementation of what you have studied in past years.
What does an Astronomer do?
An Astronomer is a scientist who studies space and our solar system including all celestial objects outside our atmosphere. Study of space means the study of planets, stars, moons, sun, galaxies, nebulae, and asteroids, etc.
Most Astronomers are involved in doing the research of celestial objects. They are always on the verge of discovering new secrets of hidden in the universe and our solar system. Their discoveries go on to become some of the greatest scientific breakthroughs of all time. Hence, they are always busy doing their research.
Astronomy regarded as the oldest, and a fascinating science is sometimes considered as a subfield of Physics. Astronomy is further segregated into several branches such as Astrophysics, Astrometeorology, Astrobiology, Astrogeology, Astrometry, Cosmology, etc. All these departments together help to unravel the mysteries of the universe.
Types of Astronomers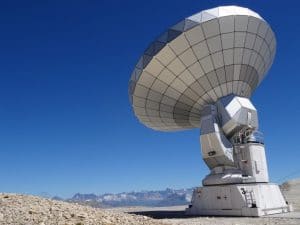 Planetary Astronomers
These Astronomers study the birth, growth, and the death of the planetary systems and related objects, such as moons and asteroids.
Galactic Astronomers
These Astronomers study about galaxies and about all aspects that have helped form them.
Cosmologists
Cosmologists study about the whole universe from its birth to its present evolution. Cosmologists deal with the bigger dimensions of the universe such as dark matter, dark energy, and string theory.
Astrometry
Astrometry is all about measuring the Sun, the moon, and planets. The precise measurements of these celestial objects allow Astronomers of other fields to understand birth, evolution, and death of these objects.
What career options are there for Astronomers?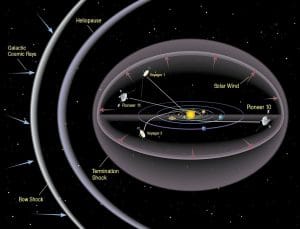 Astronomers can work as faculty members at reputed colleges and universities. At the same time, they are affiliated with various universities. Hence, teaching is the major profession for most of the Astronomers around the world.
In India, there are several astronomical institutions including IIA where astronomers are employed. Other opportunities are in the government institutions such as ISRO and DRDO. The graduates can also acquire a job at NASA. Experience with sophisticated astronomical instrumentation and the expertise gained in computer programming and handling data can serve as valuable assets for jobs in the industry.
Astronomers can work in business and private sectors. Industries such as aerospace hire Astronomers for research to attain a competitive edge in the firm. A lot of consulting firms also deal in supplying a pool of Astronomy talent to the government for special tasks. Several private companies hire Astronomers not for research but their skills and talent that they can make use of in the related field.
Astronomers can also be seen working with planetariums and science museums etc. They are considered as people providing an effective link between the world of professional Astronomy and the general public. Astronomers can also work in significant roles in science journalism and senior secondary schools.
What amount does an Astronomer earn?
On an average, an Astronomer's salary can start from Rs.50,000 per month whereas experienced and qualified professionals can fall under a wage bracket ranging from Rs. 8 lacs per annum to around Rs.10 lacs per annum for those acquiring senior positions.
Step-by-step guide to becoming an Astronomer
Step 1
Enroll in a Physics course and also try to get an internship in institutions such as NCRA, IUCAA, and ARIES, etc. You can also appear for JEE examinations. After cracking JEE with a right all India ranking (AIR), you can opt for B.Tech Physical Sciences course where you will get to study around 6 Astro courses and do at least two projects. You can also take up Engineering Physics/MSc Physics course.
It is important to study physics seriously with Astronomy.
Step 2
After completing graduation in Astronomy, you will now have to do your masters in the subject. Institutions like IISc, IIA, IIST are some of the most famous colleges that provide courses in MSc in Astronomy and Astrophysics.
There are 2 to 3 years courses for students willing to pursue masters in Astronomy and Astrophysics from Delhi University and Pune University.
Step 3
Enrolling in Ph.D. courses in Astronomy and Astrophysics is relatively easier than taking admission into graduate programs. Institutes such as IISc, IUCAA, IIST, NCRA, TIFR, ISRO, ARIES, IISERs, ICSP provide research opportunities for students who are willing to earn their PhDs through this. To pursue Ph.D. in Astronomy and Astrophysics, all you require is a sound background in the field.
Students can also opt for MS+PhD abroad for a lucrative career in Astronomy.
Top Astronomy Institutions in India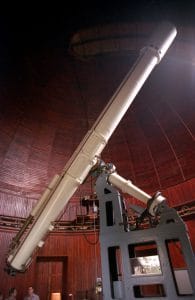 Study material:
Thermal History of the Universe
Evolution of the Scale Factor and the Hubble Constant
Shakura-Sunyaev Accretion Disk Model
The Roche Potential
Photon Trajectories Near a Black Hole
Nuclear Binding Energies
Stellar Structure Equations
Thomson and Rayleigh Scattering
Star Contributions
Visual Binaries
Spectroscopic Notation
X-Ray Reflection at Grazing Incidence
Fraunhofer Diffraction
Kepler Problem
List of Entrance Exams in Astronomy
Aligarh Muslim University Entrance Exam
Andhra University Entrance Exam
Aryabhatta Research Institute of Observational Sciences (A.R.I.E.S.), Joint Entrance Screening Test
Bangalore University Entrance Exam
Birla Institute of Technology – BITSAT Entrance Exam
Cochin University of Science and Technology Entrance Exam
Cochin University of Science and Technology: Department of Atmospheric Sciences Entrance Exam
Dr Babasaheb Ambedkar Marathwada University Entrance Exam
Harish Chandra Research Institute, Allahabad (Uttar Pradesh) Combined Research Entrance Exam
Indian Institute of Astrophysics Entrance Exam
Indian Institute of Geomagnetism Entrance Exam
Indian Institute of Science (IISc.): Department of Physics, Bangalore (Karnataka) Entrance Exam
Indian Institute of Technology – Joint Entrance Exam
Inter-University Centre for Astronomy and Astrophysics (I.U.C.A.A.), Pune (Maharashtra)
IUCAA NCRA Admission Test (INAT) (set by the National Centre for Radio Astrophysics, Tata Institute of Fundamental Research (NCRA-TIFR), Pune)
Madurai Kamaraj University Entrance Exam
Mahatma Gandhi University Entrance Exam
Osmania University Entrance Exam
Patiala University Entrance Exam
Physical Research Laboratory (PRL) All India Common Medical Entrance Test
Punjab University Entrance Exam
Punjabi University Entrance Exam
Raman Research Institute Entrance Exam
Raman Research Institute Joint Entrance Screening Test
S N Bose National Centre for Basic Sciences Joint Entrance Screening Test
Shivaji University Entrance Exam
Swami Ramanand Teerth Marathwada University Entrance Exam
Tata Institute of Fundamental Research Common Admission Test
Tezpur University Entrance Exam
The Indira Gandhi National Open University Entrance Exam
University of Chennai, Lucknow and Kolkata Entrance Exam
Courses available in Astronomy
M.Sc. Astronomy     
M.Sc. Astrophysics
M.Sc. Meteorology
Ph.D. Astronomy
Ph.D. Astronomy and Astrophysics
Ph.D. Astrophysics
Ph.D. Atmospheric Science and Astrophysics
The Characteristics of an Astronomer
To become a real Astronomer, you must have an interest in two subjects: Physics and Mathematics. Perhaps this is the only way to be good at these two tough subjects. Astronomy is often regarded as the easiest branch of science, but it is not that smooth. Budding Astronomers are required to work with computers and software on a regular basis. Hence, excellent computer skills are not just helpful but also mandatory in some cases.
Astronomers are part engineers as well as they also develop several instruments to facilitate their work and research. As most Astronomers are into teaching professions, they are required to have excellent teaching skills as well. Excellent communication and interpersonal skills are also helpful and help go a long way.

Conclusion
Astronomy is a promising and incredible career option for those interested in unraveling the hidden mysteries of the universe. Since each country is gearing up for nuclear testing, the need for Astronomers is rising.
You Might Want To Read:
Regional Transport Office Rto Sectional Test, Net Tribal And Regional Language Literature Mock Test Paper 273, Jamal Mohamed College Tamil Nadu, History Question Paper 1 2013, Institute Actuaries India Health Care Insurance Mock Test Paper 35, Baou Eec Question Paper 2016, Ugc Net Kannada Mock Test Paper 25, Mah Cet Application Process, Jnu Ph D M Phil Japanese, Ssc Cgl And Ib Exam