What is Audio Engineering?
An Audio Engineer's principal responsibilities include recording, manipulation using electronic effects, mixing, reproduction, and reinforcement of sound. Audio Engineers work on the technical aspect of recording such as the placing of microphones, pre-amp knobs, the setting of levels to help capture the sound. Many Audio Engineers creatively use technologies to help everything moving such as producing sound for film, radio, television, music, electronic products, and computer games.
An Audio Engineer is a scientist or professional engineer who caters to designing, developing and building of new audio technologies so that every sound that reaches you just sounds like music. It is an engineering branch which deals with the creative and practical aspects of sounds and music.
Students of Audio Engineering sharpen their skills in the production and manipulation of sound both digitally and mechanically. Know how of the design, operation, and installation of sound reinforcement, sound recording, and sound broadcasting equipment are vital for tasting success in this field. This discipline plays a crucial role in advancing scientific understanding of audible sound.
What does an Audio Engineer do?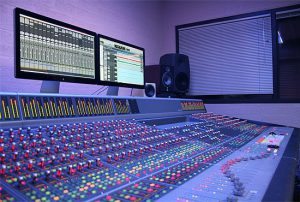 An Audio Engineer is well versed with the technical aspects of recording sound, mixing, and reproduction. Audio Engineers are skilled engineers and often work closely in coordination with record producers and musicians to help streamline their job and deliver the sound that they are striving to achieve. For example, an Audio Engineer will be required to piece together parts of a song and add synthetic effects to a soundtrack. Audio Engineers are different personalities from producers and later on they might opt for the role of a producer.
What Careers are there in Audio Engineering?
The scope of sound engineering in India is limited. However, it has immense potential in the entertainment industry. Commercial music recordings, radio and television, films, advertisements, videos, websites, computer, mobile games and more other sound recordings are carried out by engineers, and hence this field accounts for a major revenue production.
In 2008, 20,000 Audio Engineers were being engaged, and the demand is accelerating every day. In 2011 the scope and demand increased dramatically for sound engineers in audio and video industry. With more people opting for the silver screen and rise in demand for HD quality recordings and sounds, the Sound Engineering profession is a standout among the others.
Sound Engineering offers great opportunities to students in the field of film, video production, and sound television both in India and abroad. With the upsurge of media and communication, due to technological advancements, the demand for sound engineers is ever increasing. India has a huge demand for audio and video, and so the scope of sound engineers has risen remarkably in the last few years.
Indian users alone account for a huge YouTube audience and close to 500 million YouTube views are from Indian users. The more the content is being generated, the more the requirements for professional audio and video technicians hence sound engineering can be termed as an awesome platform to build a career in.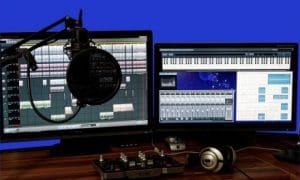 Subfields of Audio Engineering
Studio Engineer
A studio engineer works in coordination with producers in a studio. Sometimes studio engineers turn into a producer and work independently.
Assistant Engineer
An assistant engineer usually works in a studio setting, and their duties vary depending on the recording studio as well. They are often apprentices to studio engineers, and they start out as a low-level employee before owning or working in large facilities in the later stages of life.
Recording Engineer
A recording engineer is someone who focuses particularly on the aspect of recording sound.
Game & Audio Design Engineer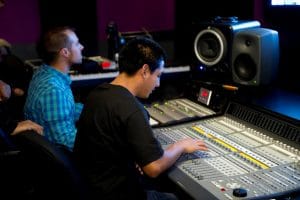 Game & audio design engineer is focused on video games and how to suitably add sound to the game.
Mix Engineer
A mix engineer focuses on blending different tracks to mesh and create a new track.
Mastering Engineer
A mastering engineer helps smooth over the outcomes of a mix engineer, creating the final product as a whole.
Live Sound Engineer
A live sound engineer works at live events to make sure the sound is of appropriate value and high quality.
Qualities to become a Sound Engineer
Sound Engineering is a highly technical job as they are required to operate machines and equipment, record and reproduce music, voices or sound effects.
Becoming an Audio Engineer requires exceptional computer skills and expertise in working with electronic devices. Audio Engineers need to maintain an active coordination with video technicians, editors, performers and directors to create professional-quality audio.
Audio Engineers may be required to travel to different locations to perform on-site sound engineering tasks hence students aspiring to become audio specialists should be open to traveling.
Flexibility and adaptability are another key personality traits required in this profession because sound engineers may have to work with music, spoken dialogue and other forms of audio input.
Top universities in India offering Sound Engineering programs:
• IIT Kharagpur
• National Institute of Film and Fine Arts, Kolkata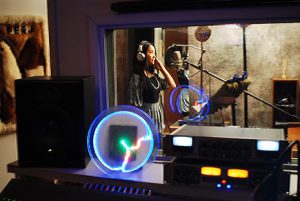 • Film and Television Institute of India, Pune
• Grotek Institute of Film and Technology, Bangalore
• Asian Academy of Film and Television, Delhi
• Ramoji Academy of Film and Television, Hyderabad
• Biju Patnaik Film And Television Institute, Cuttack
• Neo Film and Broadcasting School, Kochi
• A.D.M.E.C., New Delhi
• Institute of New Media Development and Research, Pune
• Dr. HarisinghGour University, Sagar
Entrance Exams
Various institutes conduct their entrance exams to assess the students.
One of the entrance exams held for admissions to Sound Engineering is JEE Main 2017.
Scholars should have the in-depth knowledge of the qualifying exam syllabus. Students can avail technical books from bookshops as a reference and prepare for the future course of action in sound engineering. They can also acquire help from previous question papers on a time basis to get much confidence before appearing for the mains. A self-evaluation can help the aspirants identify their weakness areas, and they can concentrate much on those areas where the real efforts are required.
Courses Available
– Diploma in Audio Engineering and Sound Production
– Associate Degree in Audio Engineering and Sound Production
– Bachelor of Creative Technology (Audio Engineering and Sound Production)
– Diploma in Audio and Video Production
Pre requisites for this course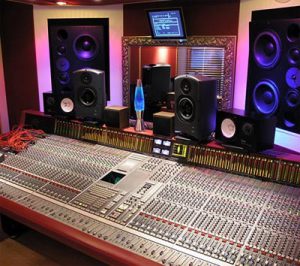 The minimum eligibility for Audio Engineers is to hold a degree or diploma in radiography, sound recording, sound engineering and Audio Engineering. A graduation in Audio Engineering is enough to become a sound engineer.
There is no particular educational qualification as such which is required for training in this field, but if you are planning to opt for a postgraduate course, you must have a bachelor's degree.
As Audio Engineers are required to perform a lot of calculations such as reverberations of the room, calculating delay time, etc., a basic knowledge of physics and mathematics is an add-on. Students equipped with it will have an advantage over others.
Practical training and knowledge are considered beneficial, nothing like it! The best understanding can only be developed and can come from hands-on training.
What next after Audio Engineering? Job and Further studies options
Audio Engineering also termed as sound engineering is being divided into many elements such as acoustics, electronics and designers and students can opt their career according to their field of interest. For those who are qualified in theoretical and practical applications, doors to many opportunities are open to them. There are quite good possibilities for those well versed in software aspects of sound and having an in-depth technical knowledge of sound.
The Audio Engineers are moving to industries like films, video production, sound broadcasting and advertising to find employment and these industries do have enormous options and opportunity for Audio Engineers.
Many Audio Engineers end up getting jobs as sound producers for niches in the film, television and radio and the music industry. They are willing to work as developers of innovative audio devices and technologies for companies selling acoustical engineering products.
A master's degree in sound engineering can help you gain more opportunities for career advancement and should be able to provide you with an in-depth understanding of the various methods and systems used to record and manipulate sounds. The master's degree program offers instruction in recording, producing and engineering sound and music.
Students may choose to specialize as well in a particular area of Audio Engineering, including recording and production or acoustical science.
Salary prospects
Although the starting salary of a sound engineer may range from Rs.20,000/ to Rs.30,000/- a month the remuneration can rise to a six-figure salary package after gaining sufficient and relevant experience.
Apart from the job opportunities available to you outside, one can set up their recording studio and charge anywhere between Rs.5000/- to Rs.20,000/- per song or can charge rentals on a daily basis.
Conclusion      
Due to the ever changing and progressing technological world we are dwelling in, organizations are always hunting for skilled sound engineers for their creative and technical expertise in creating audios come to life.
If you still have any queries or feel something is missing, do share with us in the comments below.
You Might Want To Read:
Management Question Paper 2 2015, Iimc Journalism 2015, How To Write An Effective Lesson Plan 7 Quick Steps, Cat Question Papers Solution 1990, Institute Of Actuaries Of India Finance Mock Test Paper 55, Ibps Po Pre Sample Paper With Solutions Set 01, Money Banking Question Paper 5 2009, Amiete Et New Scheme Information Theory Coding Mock Test Paper 108, Ugc Net Anthropology Question Paper 4 2006, Exam Formula Ssc Railways Rrb Ntpc Premium Combo Test Series