Career in Beautician Courses
If you are passionate about making a bride more charming, lovelier, or are enthusiastic about glamming up Models and Film or TV stars, you need not think twice before coming to a conclusion that you can make a glittering career in cosmetology. With Fashion and Beauty industries booming as ever, these are very exciting times to live a life of a make-up artist and unleash your creativity as a beautician on the faces that are craving for a lively change.
A cosmetologist or beautician is one such expert in hair care, makeup, skincare and beauty products, who advises clients (especially women) on cosmetics and other beauty treatments. This career hosts myriad opportunities. Although the competition is intensive, but with excellent training in any of its branches such as hair dressing which involves cutting, styling, and dressing hair or in using a combination of hair coloring, haircutting, and hair texturing techniques, you can find your way to success.
There is also an option of writing columns pertaining to beauty and styling for magazines or newspapers, where you can share your valuable experiences at any turn of your career.
Institutes offering Beautician Courses
There are many famous institutes that offer long and short-term courses in cosmetology, beauty culture, hair designing, make-up, spa therapy and much more. These courses are designed to accouter students with overall knowledge along with sufficient practical experiences. In some prime institutes, along with teaching cultivation of basic etiquette, body language, the art of attending interviews, students are taught business management and presentation skills. Some even include Panch karma, Ayurveda and Yoga practices for the physical well-being.
There are a plethora of options available after completion of the course. The student can either set up his/her own salon or can become a therapist and find his place as an image consultant for a business house.
List of Beautician Courses
Some courses in this field are as follows:
Advanced Certificate in Beauty Culture
Advanced Certificate in Hair Designing
Advanced Diploma in Cosmetology
Certificate Course in Beauty Culture
Certificate Course in Hair Dressing
Certificate Course in Spa Therapies
Diploma in Beauty Culture
Diploma in Cosmetology
Diploma in Hair Dressing
Diploma in Makeup
Post Graduate Diploma in Cosmetology
Diploma\Certificate in Hair and Skin Care.
Diploma\Certificate in Beauty Culture, Hair and Skincare.
Diploma\Certificate in Beauty Therapy.
Diploma\Certificate in Cosmetology
Diploma\Certificate in Haircare and Hair Dressing.
PG Diploma in Beauty Technology and Cosmetology.
Diploma\Certificate Beauty Culture and Hair Design.
Diploma\Certificate in makeup and Skin Care
Students who wish to appear for one of the above-mentioned courses have to undergo some entrance exams. The most reputed and internationally acclaimed entrance test is conducted every year by the Association of Beauty Therapy and Cosmetology, the Indian branch of the CIDESCO international which acts as a gateway to almost all the major Institutes for beauty and therapy in India and abroad.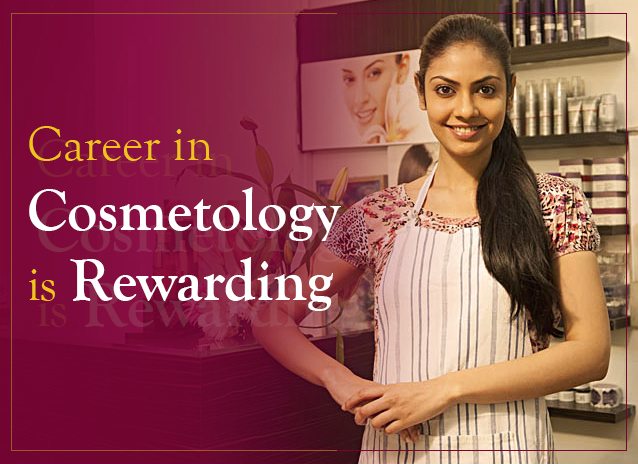 The syllabus in these colleges is very vast and dynamic in nature since it undertakes Anatomy, Acupressure, Yoga, Naturopathy, and cosmetology. Some basic subjects which are taught more or less in every institute are:
Yoga and Naturopathy
Human Anatomy
Acupressure
Skincare
Hair Dressing
Personality Development
Beauty Culture
Aroma Therapy
Body massage and Spa

Some of the most prominent colleges that offer government recognized certificates, degree and diploma courses in beauty are:
Butic College of Beauty or B. C. B., Pune
Shahnaz Hussain Beauty Institue, Delhi, and Durgapur
Anoos International Beauty School, Hyderabad
LTA School of Beauty, Andheri, Mumbai.
Institute of Beauty and Wellness, Gujrat.
Orane Beauty Academy, Punjab.
Ranjana Beauty Academy, Mumbai
Career-Options
The options after completion of such a course are many. Apart from setting up one's own salon, a student of beauty from a reputed institute can develop into a therapist, an image consultant for multi-national companies and share their knowledge by being part of the faculty of other beauty training institutes, says Vandana Talwar, Head, VLCC Institute, Delhi.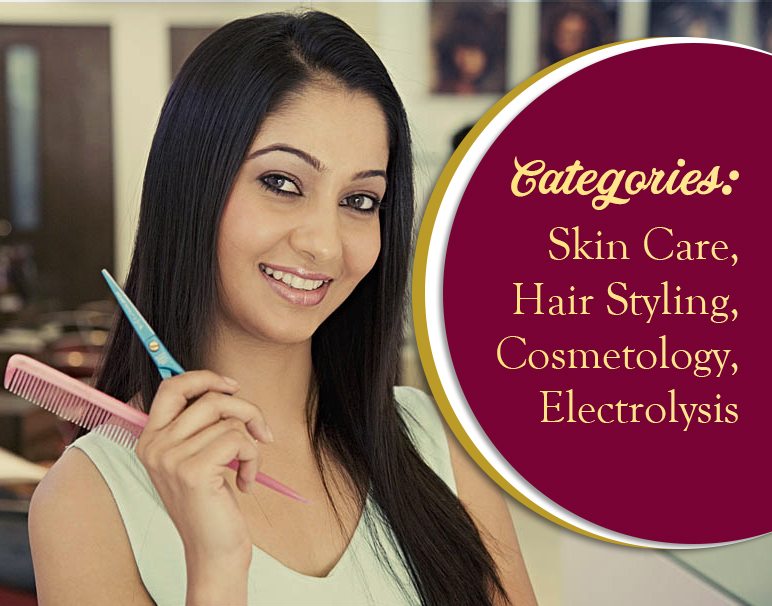 Beautician courses in any government university fall into 4 broad categories:
Skin Care
Hair Styling
Cosmetology
Electrolysis
Many institutes offer beauty courses for graduates and also various diploma or certificate courses which have a duration of 3months – to 1 year, to students who have passed class 10 or 12. After the completion of the courses, students need to work as trainees in a beauty parlor or salon to gain practical experience that is needed to raise or develop awareness regarding latest trends in the industry.
The candidate has to invest full-time demanded by the course if he or she wants to fully learn the art or unleash their creativity to the fullest and garner future benefits from it. Courses like these have always been worth the time and money and can earn most lucrative jobs.
You Might Want To Read:
Post Graduate Diploma Test Series, P Lab Question Paper 1 2004, Civil Services Main Examinationkannada Mock Test Paper 10, Said, Mat Question Papers 2007, Karnataka Board Sslc Examination Rr Question Paper 3, Nalanda Open University M Msc Environmental Science Part Iii, Icsi Foundation Program English Business Communication Mock Test Paper 2, Gate Notes Computer Science Information Technology, Best 5 Neet Coaching Institutes In Hyderabad