The MBBS course is regarded as a gateway to a coveted career in medicine, which is among the lucrative careers today. As a profession, it attracts youngsters with hearts sensitive to suffering. It also carries with it a dignity and respectability. Approximately 18,000 seats are available at various medical colleges across the country. But the number of students appearing for the various medical entrance examinations run into lakhs. Only few are able to qualify, needless to say, on the basis of their level of preparation. Coaching institute can provide direction to your preparation and make it relatively easier to crack the examination. However, one should be careful while choosing coaching which can be crucial in giving final touches to your preparation. To make your task easier, I bring you the analysis of Best MBBS coaching institutes of the country. Regarding the research work for this article, I interviewed several coaching institutes, students, alumni of coaching institutes and professionals. To make yourself familiar with the kind of questions asked in AIPMT examination, go to the link: https://edugorilla.com/downloads-category/aipmt/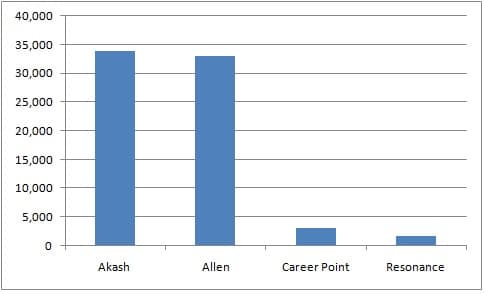 Note: Data was unavailable for other institutesThough there are approximately 53,000 seats through NEET, Best coaching institutes namely Akash and Allen claim that they account for 120% of the seats. When I spoke to them to correct this discrepancy, they brushed aside the comment saying this is the only data that they have. Students are advised not to be misled by these figures.
Akash Institute
Akash Institute is a premier coaching for medical entrance in northern India. As compared to other coaching institutes, it has the highest enrolment of students.
Location: New Delhi. Branches all over India
Contact details: www.aakash.ac.in
Salient Features:
Updated and tailored study material: The coaching provides updated study material based on the current pattern of medical examination. There are three variants of study material designed for students. Alongwith study material, Akash Explorer, a set of practice questions, part syllabus tests, and full syllabus tests is also provided.
Smart classes: Akash Institute provides live online classes by expert faculty. These lectures get recorded and can be accessed anytime and as many times a student wants from Akash Live portal.
iTutor: iTutor or smart learning is a hallmark of Akash Institute. There are three variants in iTutor.
i) -PC learning – iTutor on Windows 7/8 OS – the institute will supply SD cards only and will work student's laptop on Windows 7/8 OS. ii) Tablet – iTutor on 10.1 Inches tablet – the institute will supply 10.1 inches tablet along with SD cards. iii) Online – iTutor Online – the institute will activate an online account.
Toll free helpline: Akash Insitute provides 24 hour toll free helpline for sorting out queries and doubts of students.
Postal course: For students who can't afford regular coaching or those who stay in remote parts of the country, Akash Institute provides tailor-made postal course.
Allen Career Institute

Allen Career Institute was founded in 1991 by Shri Rajesh Maheshwari, an engineer by profession. It was the first institute of the time to coach for all science subjects under one roof. Within a span of 25 years, Allen has earned a name for both Engineering and medical coaching.
Location: Kota
Contact details: www.allen.ac.in
Salient Features:
Flexible batch timings: Batches at Allen Career Institute are held both in morning and evening. A student can join any one of them according to his convenience.
Bilingual medium: Allen Institute provides lecture facility in both Hindi and English medium. Lectures are held in air cooled lecture rooms with the high- quality audio system.
Special preparatory session: A special session called 'Sudrabh' is organized between AIIMS and NEET to enable the student to gauge his level of preparation for medical exams.
Tailored revision modules: Allen provides various revision modules which are conducted regularly to enable the students to evaluate his level of preparation. These are: minor tests which are confined to topics taught at that time, major tests which are conducted after completion of syllabus and board tests which are designed according to the board exam pattern.
Individual attention: A special group comprising Best 5 to 30 students is formed to provide them with special attention and enable them to secure Best ranks in medical examination.
Brilliant Tutorials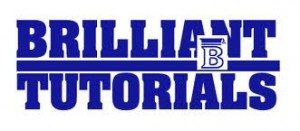 Founded 42 years ago, Brilliant tutorial has carved a niche for both IITJEE and medical coaching. It is widely acclaimed institute in south India.
Location: Chennai. Branches all over India
Contact details: www.brilliant-tutorials.com
Salient Features:
More classroom hours: The classroom course at Brilliant Tutorials is lengthier than those of other coaching institutes. Thus its classes deliver optimal learning.
Comprehensive study material: Students are provided with printed study material featuring comprehensive theory lessons alongwith illustrative examples plus solved and unsolved problems. At the end of each section, there is a set of questions to help students verify their understanding of concepts taught in that section. A distinguishing feature of their study material is the use of mindmaps to assimilate the concepts.
Learning Management System: Brilliant Tutorials has successfully integrated technology into learning. Learning Management System is designed to ensure that student internalizes his lessons through study material in various formats.
Focus on problem solving skills: The class tests are structured in a way to hone problem solving skills of every student. The special YG package with 1500 tough problems is also provided to help student tackle most difficult questions in the examination.
Pace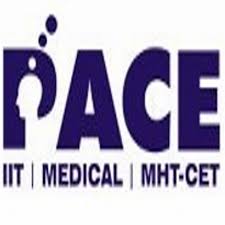 Headquartered in Mumbai, Pace provides coaching for both IITJEE and medical entrance examination.
Location: Mumbai. Branches all over India
Contact details: www.iitianspace.com
Salient Features:
Synchronized Learning: Pace prepares students for both boards and competitive exams and focuses on synchronized learning. The lectures are oriented towards both competitive and board exams. It equips the student with the knowledge to participate in various Olympiads and competitions as well.
Faculty: Some of the distinguished faculty members at the Institute have cleared engineering and medical exams yet chose to teach, while others have been associated with medical examinations as paper evaluators. They help in building the strong foundation of the student.
Smart teaching: Pace follows interactive method of teaching. Besides, lectures and study material, the Institute also provides lecture DVDs on selected topics by distinguished professors. It also has the unique Learning Management System. Small workgroups, assignments, tests supplement lectures. Pace also has a system of constant evaluation and feedback. The Institute reaches to the remote parts of the country through video conferencing.
State –of- the- art infrastructure: The Institute boasts of state -of -the art infrastructure comprising a library, air conditioned classrooms, well equipped laboratories, audio-visual rooms for technology aided learning.
Resonance:

Established in 2001 by an IIT Madras graduate, Resonance provides coaching for IITJEE and medical entrance examination. It also prepares students for the Olympiad and NTSE. It also offers coaching to students from 5 to 10 standards as part of Pre -Foundation Career Care Programme.
Location: Kota
Contact details: www.resonance.ac.in
Salient Features:
Updated Study Material: The study material of the institute is much sought after for the relevant content it offers. Its rank predictor tool is also quite accurate for analysis.
Holistic development: The institute offers uniquely designed module ASHA meaning Arts Sports and Health Activities for holistic development of the student. The events under ASHA are grouped into four different groups: fine arts, performing arts, indoor sports, and outdoor sports.
Scholarship: The Institute offers concession in fees based on rank in coaching entrance examination.
Counseling and psychology sessions: Apart from regular lectures, the Institute organizes counseling sessions regularly to help the students overcome stress.
Medical aid: The Institute also provides free medical aid to all its students.
Distance Learning Programme: The Institute also offers distance learning programme for students all over India.
Career Point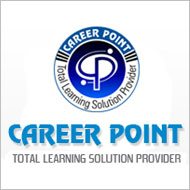 Career Point is one of the leading institutes in Kota to provide coaching for both engineering and medical entrance examination. It also provides school cum coaching residential programme for students known as Gurukul.
Location: Kota. Branches all over India
Contact details: www.careerpoint.ac.in
Salient Features:
Periodic Tests with smart feedback: Career Point Institute conducts periodic tests like unit wise test, board test, revision test, special tests for top ranks and gives computerized feedback to every student.
Mentorship programme: Faculty as a mentor is assigned to every student to provide him academic guidance throughout the course.
Online students-parents zone: Career Point provides online student-parent zone wherein a parent can check his child's attendance, test result, performance analysis on Career Point's website.It has set up a dedicated wing CP Care for this purpose, which works 24×7.
Seminars and workshops: Seminars and workshops are held regularly on topics like how to attempt question paper, how to prepare notes and the like to keep students motivated.
Residential facility: Career Point's Gurukul Institute located in Kota provides residential facility alongwith integrated board and medical preparation.
Sinhal Classes

Founded in 1981, Sinhal Classes has earned a name as the best medical entrance coaching in Mumbai.
Location: Mumbai
Contact details: www.sinhalclasses.com
Salient Features:
Comprehensive Coaching: The Institute provides guidance to all medical entrances with focus on AIIMS, AIPMT, ASSOCET, and MH-CET. Apart from classroom coaching, the institute also provides crash course for medical.
Updated Study material: The Institute has own research and publication wing for study material. Unlike other coaching institutes, its study material is condensed into thin books and is relevant to the present day pattern. Each chapter is supplemented with adequate diagrams, pictures, tables, flowcharts to make the topic interesting.
Teaching methodology: Teaching methodology at the institute involves topic wise guidance. Every class ends with assignment and daily practice problems for better practice of the concept taught in the classroom. Regular submission and evaluation of assignments allows the students to assess his/her performance on a continuous basis. Separate modules are prepared for competitive exams and Boards as per their different needs.
Doubt clearing sessions: Special doubt clearing sessions are organized wherein students can discuss their individual problems concerning any topic.
State of the art infrastructure: The Institute boasts of state –of- the- art infrastructure. It has air- conditioned classrooms and a well -stocked library.
Narayana Group of Educational Institutions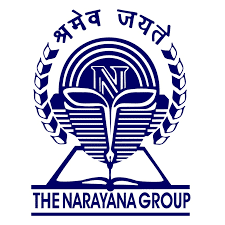 Originally established in Andhra Pradesh in 1979, Narayana Group has grown at a remarkable pace. It is a brainchild of Professor P Naryana, a distinguished academician. It shifted to Delhi in 2004. By that time, it had become well-known for engineering and medical coaching.
Location: New Delhi
Contact details: http://www.narayanadelhi.com
Salient Features:
    Tailored classroom programmes: Narayana institute provides tailored classrooms programmes catering to the needs of every student. There are separate programmes for Class 11, Class 12, gap year students and those wishing to enroll in the crash course.
Foundation courses: Besides classroom programmes, foundation courses are a hallmark of Narayana institute. These courses are specially designed for students from 6th to 8th standards to hone their fundamentals.
Integrated medical and board exam preparation: In all modules for Class 11 and Class 12 students, the focus is both on medical and board exams. Narayana offers few tests based on board exam pattern free of cost alongwith classroom package.
Online courses: Narayana Institute offers online courses for the benefit of students staying in remote areas of the country.
Brilliant Pala Study Centre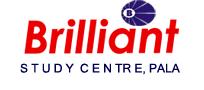 Brilliant Pala Study Centre was established in 1984. It has slowly risen to the Best medical coaching center in Kerala and is much acclaimed in South India.
Location: Pala, Kottayam
Contact details: www.brilliantpala.in
Salient Features:
Experienced faculty: Brilliant Pala Institute boasts of excellent faculty. The teaching methodology is a blend of lectures and smart learning.
Hostel accommodation: The institute provides hostel accommodation for both boys and girls.  Meals are provided on campus through canteens. Medical care is also available to students.
Library: The Institute possesses well-stocked library containing not only journals but also digital media to enable smart learning. A reference section for advanced learning is also available.
Counseling sessions: Besides regular classes, the Institute provides counseling session to maintain a stress-free environment on the campus.
Scholarship and financial aid: Scholarships are provided to students based on their rank in coaching entrance examination. A sum of 2 crores is earmarked for this purpose. Financial aid is also provided to students from the weaker economic background.
SKD Coaching Institute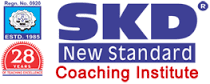 SKD Coaching Institute is located in Lucknow and enjoys a proven track record in the medical entrance examination for 31 years.
Location: Lucknow
Contact details: skdacademia.org/coaching/new
Salient Features:
Experienced faculty: SKD Academy has an experienced faculty. The founder, Professor SKD Singh himself teaches Physics.
Doubt clearing sessions: Apart from lectures, special doubt clearing sessions are organized to enable one to one interaction between the teacher and student.
Relevant study material and test series: Students at SKD Academy say that the Institute scores over other coaching institute in terms of comprehensive study material and relevant test series.
Hostel facility: The Institute provides hostel facility for outstation students.
| | | | |
| --- | --- | --- | --- |
| Name | Location | Year of establishment | Fees for two year classroom program |
| Akash | New Delhi. Branches all over India | – | Rs 2-3 Lakhs |
| Allen | Kota | 1991 | Rs 1,69,800 |
| Brilliant Tutorials | Chennai. Branches all over India | 1974 | Rs 1,80,000+Tax |
| Pace | Mumbai. Branches all over India | 2002 | NA |
| Resonance | Kota | 2001 | Rs 1,74,500 |
| Career Point | Kota. Branches all over India | – | Rs 1,69,800 |
| Sinhal Classes | Mumbai. Branches all over Mumbai | 1981 | Rs 1,59,580+Tax |
| Narayana | New Delhi | 1979 | Rs 2,60, 000 |
| Brilliant Pala | Pala,Kottayam | 1984 | Rs 2,00,000 |
| SKD Academy | Lucknow | 1985 | Rs 1,03,500 |

Note: The fee is approximate. It is subject to change without prior notice. The figures are of last year.

Verdict:

Akash Institute is most sought after coaching for medical entrance examination. It scores over others in terms of study material and faculty. Experts, however, say that its test series are too high a standard for medical entrance examination. If you are looking for individual attention, it is preferable to join coaching with limited batch size. Brilliant Tutorials with extra classroom hours is a true value for money. Another option is to join distance learning programme of few coaching institutes like Allen or Resonance whose study material is much sought after. At the end, coaching can only provide you direction. What matters ultimately is your hard work and perseverance.

References:

https://edugorilla.com/downloads-category/aipmt/

Quora Reviews

Coaching Interviews

Feedback from students and professionals

Coaching websites
You Might Want To Read:
C B S E Board English Question Paper 3, Upsc Csmains Economics Paper I Ii Question Paper 2012, Ugc Net Jan 2017 Paper 2 Womens Studies, Class V X Sample Test, Kolkata, Nalanda Open University B Public Administration Part Iiiiii, Public Administration Question Paper 3 2012, Best 10 Clat Coaching Institutes In Bhopal, Doeacc B Level Artificial Intelligence And Application Mock Test Paper 174, Management Science Paper 1 2012