The internet boom in India has taken the country by storm, as every part of our life is getting digitalized. And, this has influenced the education sphere also. Nowadays, to complement their offline studies, students rely heavily on various online educational resources like YouTube, education portals and even social media platforms. In this endeavor, many students have shifted over to the mode of online courses and coaching, for their studies. Learning from these online courses and coaching classes, lets them take the biggest advantage. This is of studying from the comforts and peaceful atmospheres of their homes, apart from benefitting from numerous other benefits. It's for this reason that for such increasing numbers of students, we are bringing a list of best 10 online courses for NEET preparation.
But, before we begin on our journey to knowing about different online courses for NEET/AIIMS MBBS, let look on the necessity felt by today's youth for having online courses.
Why does today's youth desire online courses for NEET so much?
Students undertake an online mode of study because of the benefits that technology has provided them now. They can easily study from the more convenient and comfortable atmosphere of their homes.
Nowadays, in the first place, they don't need to travel long distances to the brick and mortar coaching institutes and thus waste almost half of their quota of energy before they reach these institutes. There's no need for them to work with the remaining volume of energy to listen attentively and for long hours, to their teachers and to take down the notes onto their copies. Students don't need to save still some of that energy to revise the lessons taught in those institutes later in their homes and do some extra self-study. Lastly, the topping of the cake is that studying online courses also is more friendly to your pocket. This is because the charges of renting a big building to run a brick and mortar institute get reduced heavily as the authorities only need a small room to run online courses and coaching.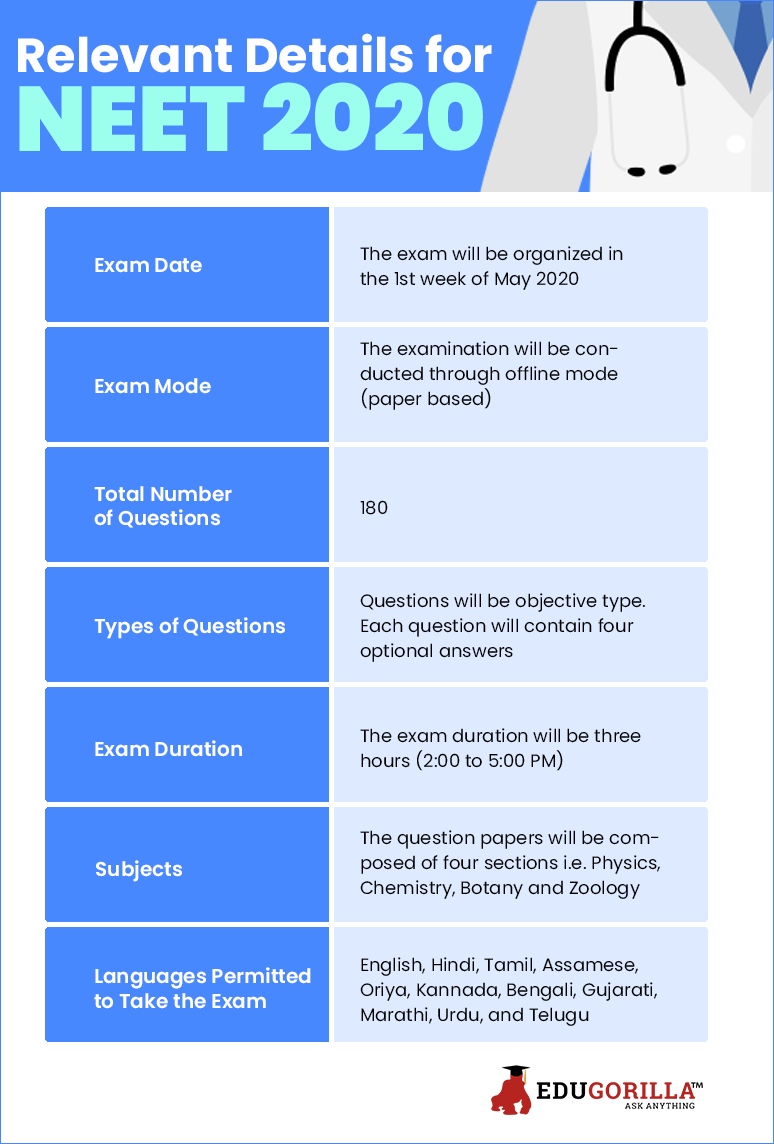 So, be it NEET, AIIMS MBBS, or any other exam, online courses and classes have provided the students, the benefits of studying peacefully, happily from the comforts of their homes, with greater focus. This is the reason that students today like undertaking the study of online courses more.
Best 10 Online Courses for NEET
Knowing about the needs of today's students, therefore, EduGorilla has brought a list of best 10 online courses for NEET. This list of these online courses hopefully will go a long way in aiding students in picking up the right online courses for them.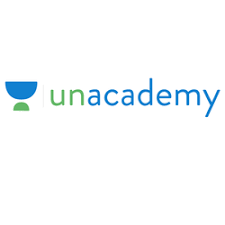 A one-stop-shop for all the NEET aspirants, Unacademy contains highly result-oriented online courses for NEET preparation. The Unacaemy provides the students with appropriate preparation methodology for cracking any pre-medical entrance examination- NEET, AIIMS, or any state-level medical entrance examination. The specially designed courses and online lessons accessible through this coaching have profited even those staying in the farthest sections of India. Via its app, Unacademy presents a strong league of educators of the whole country on a common digital floor.
Unacademy enjoys some of the most relevant educational contents which a sincere NEET aspirant can ask for. Moreover, Unacacemy is one of India's most viewed YouTube educational channels. Students can use the video lectures and study-material of these courses for their studies which are available in both Hindi and English. This online NEET course provider lets students avail everything at a single tap/click. The generous efforts of the academy through these courses, make sure that students don't run anywhere else for preparation of as esteemed a medical entrance, as NEET.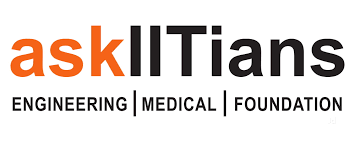 askIITians also provides online courses for NEET, where the aspirant can land onto every relevant study material for the examination. Relevant and updated syllabus, significant topics, a preparatory question bank, tips on preparation, and many more- askIITians leaves no stone unturned for satisfying your craving for NEET preparation. Each medical aspirant who sincerely prepares for NEET can avail study notes, exam news, notifications, and relevant mock tests on a common tool- askIITians' online portal. At askIITians.com, NEET aspirants prepare for the test by the visualization approach of solving problems. This methodology assists them in retaining large terminologies and concepts, particularly more in Biology.
By its online courses, askIITians.com also offers online video presentations of short durations on all the significant topics of NEET. The portal provides responses to each query and problem in the most uncomplicated and simple way. The experts at askIITians.com provide secondary solutions for a problem as well. Apart from these, the portal also offers papers for daily practice for NEET preparation. It also provides online test series and mock tests. Hence, pick up your smartphone/laptop/PC, visit askIITians.com, and begin your journey of NEET preparation through the online experts.
Aakash iTutor intelligently mingles traditional high-quality guidance and training of Aakash Institute with the prowess of PCs, smartphones, and laptops. The Aakash Institute is already extremely renowned for providing successful selections in competitive exams like NEET. In the times of cutthroat struggle, where the digital world is packed with lots of preparatory and learning apps, Aakash iTutor enjoys the faith of sincere NEET aspirants. AakashiTutor.com, the newer and digital avatar of the Aakash Institute, provides students with the same competent level of education, as the Institute provided in its brick and mortar classes.  From eBooks, video lectures, mock tests to doubt clearance and many more, AakashiTutor.com provides every kind of assistance to NEET aspirants via its online courses for NEET.
NEET aspirants can also use AakashiTutor.com's NEET preparation app. They can also use it in the offline mode by downloading the relevant study material to their devices. The AakashiTutor app of AakashiTutor.com also contains features such as 'Ask an Expert' for resolving NEET aspirants' queries and making the studies interactive and engaging. Seeing all the features provided therein the app, one can proclaim that AakashiTutor.com is for the inquisitive minds who wish to ask, learn, and progress further.
Being the mainstay for the aspirants who want to prepare themselves sincerely for NEET, AIIMS MBBS, and other medical exams, GradeUp is the bastion on which these aspirants rely to fulfill their dreams. A name to reckon with, GradeUp is a one-stop solution for all preparatory needs of the aspirants of the medical sphere as it provides extremely competent online courses for NEET, AIIMS MBBS, and other such exams.
And, there are the reasons more than one to head for Gradeup's preparatory online courses for NEET/AIIMS MBBS coaching. The NEET/AIIMS coaching classes that are run online, are interactive and therefore fully facilitate asking of questions by the aspirants and their responses and solutions by the expert faculty. As the entity of faculty has been touched upon, it is heartening to know that this eminent body is graced up by teaching stalwarts as renowned as Mrityunjay and Navin Joshi sir (for Chemistry), Prateek Sir (for Physics), S P Gautam sir (for Zoology), and Beena ma'am (for Botany). All these mentors hold a phenomenal volume of teaching experience.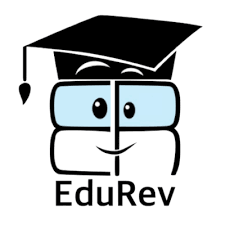 The preparatory online courses for NEET/AIIMS MBBS, by EduRev NEET, provide you the ease of learning at your chosen time and pace. EduRev NEET's online courses for NEET/AIIMS MBBS provide the simplicity to your endeavor of preparation. Each online course/video lecture from EduRev NEET explains a concept, that is a basic portion of a chapter. Hence, when you need to avail a particular concept, all you need to do is to watch the related video associated with that concept. Thus, you will save your precious time which would have otherwise gone wasted on viewing the video of the whole chapter.
The EduRev NEET's online courses/video lectures contain thorough animations and explanations for helping you grasp and learn the concepts of every discipline. For example, watching human anatomy's 3-D animation provides greater depth for the concept's learning in much fun and easier way.
Another lethal arrow in the quiver of your NEET/AIIMS MBBS preparation is that of previous years' question papers. It's very necessary to practice from last years' question papers to eventually score well in the actual exam. The most productive technique for doing this is treating each past year's paper as a real test, and EduRev NEET does the very same thing by providing online courses for NEET/AIIMS MBBS.
Probably the lone requirement that a student needs to score his/her best in NEET is Embibe.com. Embibe.com offers excellent preparatory materials via its online courses for NEET/AIIMS MBBS in the forms of video lectures, readable texts, and problems to practice with. This NEET preparation portal not only offers an extensive quality resource for medical entrances of AIIMS MBBS, NEET but also empowers the students to identify their exact spheres of improvement. This exercise helps them in eradicating thoughtless mistakes, mending errors related to different concepts, and implement time management.
Embibe.com hosts numerous NEET concepts and assesses them via mocks. It provides limitless exercisable problems as per different units, chapters, and the level of difficulty. Moreover, there are chapter-wise notes to undertake the revision. These online courses for NEET also contain notes that provide tips, hints, and solutions for questions in the forms of videos. Similarly, Embibe.com offers daily doubt removal sessions and an analysis of candidates' performances on various mock/preparatory tests. RankUp, another program offered by Embibe, promises nearly 60% enhancement in scores of various tests undertaken by the aspirants in ten days.

Not simply a learning app but a mentor as well, that successfully supervises medical aspirants for exams like NEET/AIIMS MBBS, NEETprep provides a detailed study plan for each of the disciplines of Botany, Zoology, Physics, and Chemistry. And, this too it provides in a chapter-wise manner. NEETprep's question bank, through the online courses for NEET, covers previous years' questions, MCQ practice questions, NCERT questions. Moreover, it has a reserved portion for important questions. Detailed solutions and explanations follow every exercisable set of problems. NEETprep is among some of the exam preparation portals, which offer video lectures both in English and Hindi.
Some more noticeable characteristics of NEETprep are revision notes, toppers' notes, quizzes based on respective chapters, and availability of NCERT books in pdf format which are available through its online courses for NEET. Moreover, NEETprep also contains numerous mock tests and a test series that's both online and offline, for aspirants' regular assessment. Finally, these test series and mocks have also been prepared bearing exams like JIPMER, AIIMS, and AFMC, in mind.
CareerOrbits is another contender to claim its expertise in providing robust support via its online courses for NEET/AIIMS MBBS/other state-wise medical entrance exams. And, this confidence isn't without any base. CareerOrbits provides guidance in NEET/AIIMS MBBS through 3 modes of knowledge-enhancement. These are CareerOrbit's study material, its fully solved set of practice questions and another set of mock tests.
The first of CareerOrbit's 'online courses for NEET' solution hosts the study material entailing comprehensive and thorough study notes, difficult concepts, and a strong repository of guiding study material. These study resources have been formulated by various IIT alumni, and subject experts.
As far as CareerOrbit's mock tests are concerned, they are based on the latest patterns, cover full-syllabus, and occur subject-wise. Finally, CareerOrbit's online courses for NEET study programs have detailed solutions for doubt clearance of students.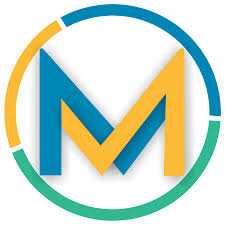 An Indian startup in education and e-learning, Meritstore.in basically offers online courses for NEET/AIIMS MBBS, other study resources and revealing articles on medical entrances and other courses and exams, for the aspirants of the medical sphere. Meritstores' all these resources are available for the aspirants not only residing in India but spread and desirous of pursuing them, from anywhere in the world.
The medical section of the online course portal presently entails 8 genres of online courses for NEET, covering entire NEET syllabus comprehensively. Though, with this, let us remind you that these courses are also relevant for the aspirants preparing for AIIMS MBBS as well. The price of these courses ranges from being absolutely free to the highest of INR 6499/-. This provides students with greater alternatives where picking anyone, they can either take a full NEET/AIIMS MBBS study-course or have it subject-wise or, even simply take a crash course. Meritstore.in further supplements students' NEET/AIIMS preparation by providing eBooks in the forms of question papers, practice papers, and a 9-hour NEET revision program. These are the major attractions in Meritstore's store of online courses for NEET/AIIMS MBBS.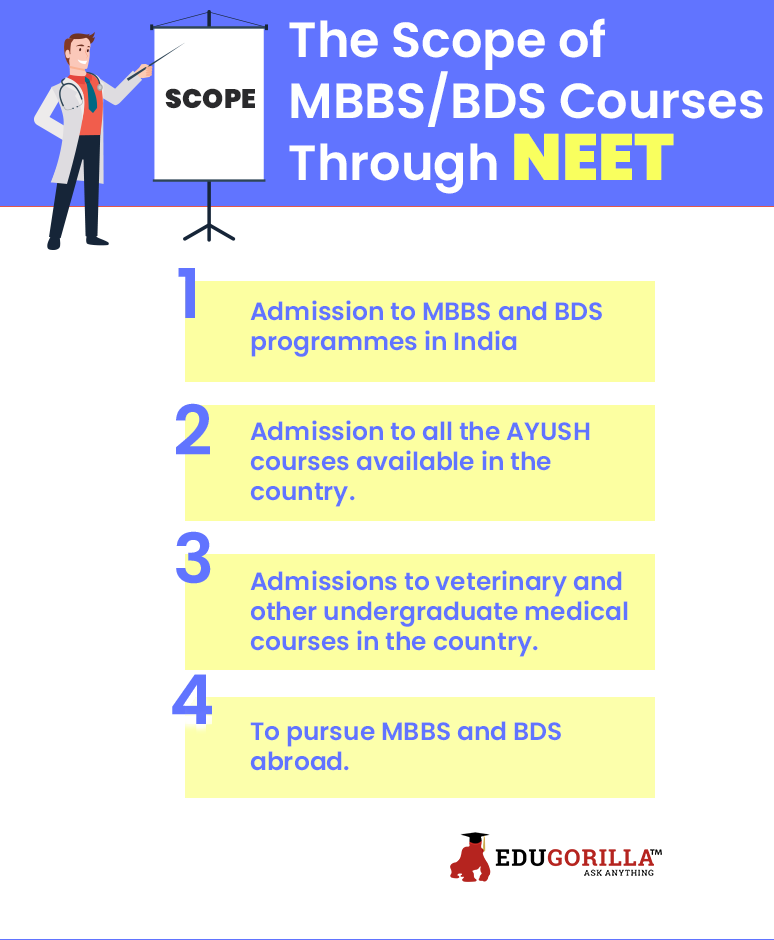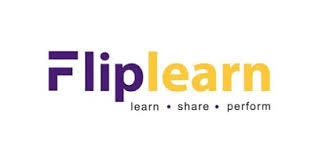 Producing top rankers for the last 30 years, Fliplearn.com contains various kinds of online courses for NEET/AIIMS MBBS. These programs/courses enhance students' capacity through their various kinds of genres like NEET-oriented Special Trial Courses, courses based on NEET's various subjects, different 1 year-long medical entrance courses and the study-programs spanning across 2 years' duration.
Fliplearn.com boasts to provide such a competent set of online courses for NEET only because of the galaxy of the star-mentors that it enjoys. This galaxy of mentors is made up of teaching-greats like Sushobhan Panda sir, Harish Bisht sir, Charanjit Singh sir (all teaching Physics), Praveen Kumar sir (Chemistry), Tanisha Lama Ma'am (Botany), and Sachin Kapur sir (Zoology).
And there certainly are big reasons to believe the claim of Fliplearn.com that it has been in the streak of producing bright results for the last 30 years. Apart from the league of the teaching-greats, Fliplearn also enjoys the repertoire of industry's best study material, facilitation of 6 hours of personal attention and doubt clearance classes per week, and live classes. But, lastly and most importantly, here is the gem of these attractions- the fee charged is less than half of the traditional classroom. Studying these details, we are sure that you'll look to Fliplearn.com for grabbing the best of the online courses for NEET/AIIMS MBBS.
Summary
Well, students, we hope that going through studying about these online courses you'll certainly endeavor for taking them. Therefore, EduGorilla wishes you a peaceful, happy, and focused preparation for your upcoming exams and tests.
Frequently Asked Questions (FAQs) about Online Courses for NEET
1. Apart from taking an online course for NEET, how should I prepare for NEET 2019?
Ans. As per our online survey, though different speakers (experienced students and mentors) had different thoughts, it's simply your hard work coupled with the smart maneuvers that seem to work to produce desired results for you. Having said this, here are some of the general principles you need to follow religiously to secure a medical seat in NEET.
Stay focused and dedicated
Study no other study material than NCERT, for Chemistry and Biology
Adhere to one source of reference, only
Surf the internet for finding great sources of learning (various free-of-cost YouTube channels, EduGorilla.com, and other textual resources)
Stick to this much only (remember, the simpler you'll be, the more you'll gain with time)
Finish your revision till December. Later, you can (and should) have extra one or two revisions.
How do students interact with each other while studying via the online courses for NEET?
There are means more than one to hold this interaction among students. Hence, they can use various social media platforms, discussion forums, and digital tools that support videoconferencing. Besides, they can use email and phone.
2. What precautions you must follow before enrolling for online courses for NEET?
Ans. Before you undertake NEET preparation, ensure that you are prepared against the following facts:
Online courses are just as challenging as in-person courses.
Apart from having a good grasp of your subjects, you also need to have a basic understanding of computers/smartphones/laptops and the internet. Take the support of internet for having basic knowledge about internet's working before problems begin to disturb you heavily.
A particular precaution for online students- Procrastination is your worst enemy. Hence, practice remaining awake mentally for long, before studying through this mode.
A major portion of your communication about exams/tests with the teachers and fellow students will be textual, it's good if you improve your writing skills.
Studying online doesn't mean that you can escape your mentor/teacher. He/she will track your progress with all the online tools available over the internet. Moreover, when studying online, you also face the probability of the teacher casting his/her watchful eyes upon your work, whether you are offline or online. Some students, therefore, consider the traditional version of offline learning better, in this regard.
3. When taking online courses for NEET, which are some cost-free downloadable Ebook portals for preparing for NEET?
Ans. Here are some of the resources:
OpenLibrary
ManyBooks
Project Gutenberg
LibriVox
Google docs
Bookboon
Slideshare
4. What is the ideal time to start preparing for NEET?
Ans. Though there's nothing like the 'ideal/best' time to begin your preparation for the competitive exams/objectives, and it all depends upon the remaining time and number of attempts for taking the exam. Still, generally, many students consider 2 years, at the most, as appropriate for having a good/functional preparation of NEET. Though, you can add some more years to this figure if your age and circumstances allow you. Only, remember to study smartly and utilize every hour to its best, whenever you use your study chair and table.
5. How do students interact with each other while studying via the online courses for NEET?
Ans. There are means more than one to hold this interaction among students. Hence, they can use various social media platforms, discussion forums, and digital tools that support videoconferencing. Besides, they can use email and phone.
You Might Want To Read:
Gate 2002 Computer Science Engineering Question Paper, Cma Foundation Online Test, Upsc Csmains English Compulsary Question Paper 2010, Indian Startups, Pali Language Question Paper 1 2013, Logic Gates, Ugc Net Electronic Science Question Paper 3 2014, Kharkiv National Medical University, B E Computer Engineering, Gmat Maths Mock Test Paper 2 2