From December 2018 onwards, the National Testing Agency (NTA) holds NET exams on behalf of University Grant's Commission (UGC). This exam determines the eligibility of Indian nationals for the Eligibility for Assistant Professor, Junior Research Fellowship, and Assistant Professor, both in Indian Universities and Colleges.
Last year, CBSE conducted NET exam in 84 subjects at 91 selected NET examination cities spread across the country.
You may also like to download UGC NET Previous Years Papers
Junior Research Fellowship and Assistant Professorship
A candidate who qualifies for the award of Junior Research Fellowship is eligible to pursue research in the subject of his post-graduation or in a related subject. He or she is also eligible to be Assistant Professor.
As per the CBSE Official Website- ''The universities, institutions, IITs and other national organizations may select the JRF awardees for whole time research work in accordance with the procedure prescribed by them. The award of JRF and Eligibility for Assistant Professor both or Eligibility for Assistant Professor only will depend on the performance of the candidate in all three papers of NET. However, the candidates qualifying exclusively for Assistant Professor will not be considered for award of JRF.''
UGC NET is a tough exam by any standard, so it is important to choose a coaching institute that can help propel your preparation.
Here are the best 5 institutes that provide UGC NET coaching in Lucknow

Koshika Academy is a prime science and technology coaching in Lucknow. Extending its expertise from Engineering and Medicine, the coaching also offers guidance for the CSIR/UGC – NET exam for the streams of Biotechnology and Life Sciences, and other similar subjects. And for this, the eminent faculty of the coaching unfailingly provides its able direction to the aspiring students. The faculty includes ex-IITians and scientists from premier research centers. The subject experts concentrate on student's skills and question-solving abilities.
Problem-solving and doubt clearing sessions are taken daily after the completion of each topic. Moreover, students use practice sheets to ensure complete preparation. Apart from its classroom coaching programs, the institute also offers correspondence programs and test series. The study material is provided to the students by experts. These study materials include notes, numerical problems with solutions and diagrammatic representations.
Meanwhile, you can have some of the glimpses of the level of success obtained by the hard-working faculty members of the coaching through the examples in the forms of students. Some of these students are, Jyoti Iavania (AIR 129 in CSIR JRF), Ms. Chitra (AIR 33 in CSIR NET), Harita Pant (AIR 56 in CSIR NET for Physical Sciences), Jitendra Yadav (AIR 37 in CSIR JRF for Chemical Sciences), Praveen Kumar (AIR 11 in CSIR NET for Mathematical Sciences) among many others.
Moreover, the Koshika Academy also provides guidance classes for the exams like GATE Biotechnology, UGC NET JRF, NIPER JEE, IIT JAM, and JNU.
Talking of the fee structure, it is quite humble, seeing the value the coaching provides in its delivery of guidance. For example, for the CSIR NET (JRF), it's a humbly Rs 35,000/- (or lower, for other streams/exams) and covers relevant disciplines of life sciences, physical sciences, mathematical sciences, chemical sciences, etc. The duration of the guidance course is of 5 months.
While the coaching is situated on the 4th floor, at Gyan Bhavan, near Novelty Cinema, Kapoorthala, Aliganj, Lucknow, its other two branches are located at Gomti Nagar, in the same city.
Fact Check- Each topic is supplemented by numerous MCQs (Mulitple Choice Questions) and sample test papers for rigorous practice. Enquire Now
Kendrika academy is one of the well-known test preparation institutes of Lucknow offering training for different competitive exams. It prepares students for research and higher education in Arts, Commerce, Science, Technology, Lifesciences, etc. Kendrika Academy offers to coach for exams like UGC-NET, CSIR-NET, CTET, TET, PGT, TGT, IIT-JAM, etc. It has a pool of extra-brilliant faculty drawn from premier institutes like IITs and various CSIR labs. They hold cutting edge teaching methodologies and unbeaten record of training students. Besides, they understand student psychology and counsel and motivate students to excel in competitive exams. Kendrika Academy, Lucknow has one of the most comprehensive and well-structured study materials and extremely rigorous study patterns. They upgrade their course material and modify it to match the changing pattern and syllabus of exams like UGC-NET. Also, their test series is hailed as the closest simulation to the actual exams.

OSN Academy prepares students aspiring to crack UGC NET in Management, HR, Commerce, English Literature and economics. With a vast teaching experience of about eighteen years in English Literature and a sustainable 15 years in other related subjects, the institute has somewhat become an authority over UGC–NET preparation.
The faculty possesses expertise for imparting training in UGC NET/JRF subjects in the form of a training module.
Fact Check- As of September 30, 2015, the Academy had over 146 test-prep centers spread across 86 cities in India. It had 8 K-12 schools located in 6 cities and 28 vocational training centers and offices. As part of its global expansion, it also currently maintains test-prep centers operational in the UAE. Enquire Now

TCS Academy is a prominent institute providing UGC-NET commerce coaching in Lucknow with excellent and updated study material. They conduct special intensive training for paper 1 as well as the new pattern of paper 2 of the UGC-NET exam. The coaching institute is laden with an experienced faculty which follows a result-oriented approach to teach the students. They first strengthen the basics of the particular subjects and then cement it through continuous practice and evaluation. This enables the students to view the subjects from top to bottom. Here, the students are also taught the tips and tricks required to score better in UGC-NET. Besides, there are regular mock tests covering more than 4000 practice questions. The teachers also take up doubt clearing sessions to improve the conceptual clarity of the students.
Fact Check-The institute regularly upgrades the course material with appropriate modifications to meet the changing pattern and syllabus of the various exams every year. Enquire Now
Fact Check – the strength of TCS Academy is their competitiveness, commitment, and consistency in delivering results. This makes them one of the leading UGC-NET coaching institutes in Lucknow Enquire Now
Fact Check – it is one of India's first coaching institutes to introduce 'live' classes in addition to classroom coaching for exams like UGC-NET, GATE, TGT, CTET, etc. Enquire Now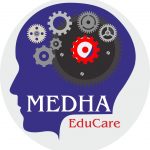 Medha Educare is one of the most renowned UGC-NET coaching institutes in Lucknow helping scores of students become quality educators. Within a short span of time, the coaching has grown to become the nucleus of UGC-NET training in the city. Medha Educare offers preparatory classes for a variety of subjects viz. English, History, Commerce, Economics, Science, Education, and Home Science for NET. As far as the study material is considered, it is comprehensive and self-sufficient. Besides, the courseware is regularly updated and modified to catch up with the changes in the syllabus and exam pattern.
The coaching institute adopts a holistic approach to develop logical thinking and scientific temperament in the aspirants. But the hallmark of Medha Educare is its faculty team that upholds the highest standards of teaching. All the teachers hold rich experience in competitive exam preparation and are experts in their fields.
Fact Check – The coaching also offers training programs for CTET/TET, TGT/PGT, SSC, Bank PO, VDO, UPSSSC, etc.
Note: It is recommended that you pay a visit to the above-mentioned coaching institutes and get a firsthand idea.
You may also like to know something worthwhile about one more player in the field by the name of Athena Multiskills. Athena Multiskills provides classroom coaching for career-defining exams like UP PGT, CTET, KVS / NVS, UGC NET Coaching in Lucknow. They have a large panel of domain experts in all the subjects apart from in-house experts in some of the subjects. The coaching center is based in Gomti Nagar Lucknow.
You Might Want To Read:
Cil Management Trainees Electrical Mock Test, The Perfect Sleep Advice For Teenagers And Students, Sbi Clerk Pre Sample Paper With Solutions Set 08, Karnataka Public Service Commission Statistics Mock Test Paper 7, Ugc Net Chinese Mock Test Paper 30, Political Science Question Paper 1 2007, Arithmetic And Geometric Progressions, Technological Tools For Help In Acadmics, Dhs Assam Staff Nurse Sample Paper, Bitsat Sample Papers Solution 7