Best 5 CA Coaching Institutes in Kanpur
Date : September 9, 2019
Kanpur, formerly known as Cawnpore, is basically an industrial hub. Moreover, now Kanpur is also proud to be the hometown of the current President of India. Some other famous tags which are associated with Kanpur are the Defence hub (gun factories, parachute factory etc.), Manchester of the east (various industrial setups), Centre of the Earth (MANU Maharishi story). Kanpur is also home to many prominent educational institutes of India such as IIT and HBTU (one of the oldest engineering colleges of the country). The city is not only host to premier colleges but also has some reputed coaching institutes within its perimeter. These coaching institutes provide guidance for a number of national-level examinations such as JEE, SSC, NDA etc. but today we'll be talking about some of the CA coaching institutes in Delhi. First of all, let's delve into the nitty-gritty of a CA exam. Chartered Accountancy (CA) is one of the distinguished professional course In India and the process for becoming a CA is equally arduous. First of all, you need to clear the foundation exam. Qualifying this confirms enrolment in IPCC where one is admitted to a course for a period of 9 months. At the end of this period, one has to clear both group exams of IPCC after which you undergo an orientation course of 35 hours and ITT training. Then one has to practice as an article assistant for a period of 3 months completing which there is a final exam to be written. Clearing the final exam one is eligible for general management and communication skills training after which an individual is a qualified CA and can enrol as a member of the Institute of Chartered Accountants of India. With such a multistage filtering technique one is sure to be bewildered but over the years Kanpur has produced many CAs. Among those successful, some choose the path of self-study which requires a lot of hard work while others rely on guidance in the form of coaching institutes. The reason being the well-planned strategy and a sound classroom environment provided by these coaching institutes. But not every coaching institute can conform to such standards. Moreover, it is hectic to go and visit every coaching institute on an individual basis. To make your work easier we have come up with a list of best 5 CA coaching institutes in Kanpur.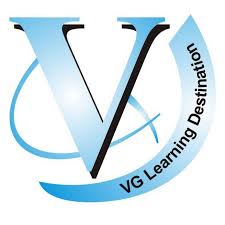 VG learning destination has been guiding CA aspirants in Kanpur since 1991. Established by CA Vinod Gupta who qualified CA in the year 1986, the coaching institute has constantly produced high rankers. Mr Gupta himself has experience of having authored 100 articles on taxation in various journals and newspapers. He has also worked as a senior technical officer for ICAI. Now talking about education at the institute which is full of quality ensuring a comprehensive understanding of study material. There is also the provision of live video classes so that there is no shortcoming in preparation due to location constraint. With a pool of qualified faculty and experts in their respective domains, VG Learning Destination has become a premier CA coaching institute in Kanpur. The faculty at VG learning destination is not limited to only teaching role but they also act as motivators, friends and inspiration for CA aspirants.

Features
Updated and well-researched study material
Highly interactive classroom session
Short tips and tricks for calculation based questions
Regular scheduling of mock tests
The founder CA Bhagwan Lal started Topper's Institute in the year 1997 with a vision to alter the then status of CA education in India. Being himself the member of The Institute of Chartered Accountants of India (ICAI) and having taught as a teacher in the same institute, Mr Bhagwan has unsurmountable experience in the education field. The coaching institute at Kanpur provides specialised CA exam guidance at a budget-friendly fee structure. The aim of Topper's Institute is to provide the best counsel and tutelage to aspiring and spirited CA professionals. Hence, it has become a go-to coaching institute in Kanpur for CA enthusiast. The training to faculty at Topper's Institute is provided in such a manner as to equip them with latest and superior skills. Also, various motivation sessions are held by experts for attitude betterment and personality refining of students.

Features
Comprehensible study material to make understanding easier
Hostel accommodation available for out stationed students
The facility of a library to supplement regular study material
The pool of faculty consists of qualified CAs, CSs and PhDs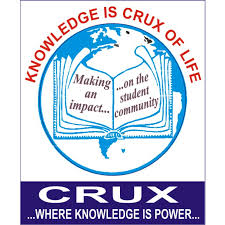 Crux Academy has just one motto when it comes to CA guidance: to impart all-inclusive education to masses with affordable fees, efficient study material and professional mentors. Established in 2004 with just 50 students, Crux Academy has at present 3 centres in Kanpur. For inculcating an experience of innovative learning in the students their classrooms are equipped with highly advanced digital drawing boards. Also, state of the art infrastructure having spacious classrooms with central air conditioning facility adorns the already established status of the coaching institute. In order to help students, they have set up a fully furnished library having magazines and extra study material related to the CA exam. With a history of producing rankers in CA exam no wonder, the Crux Academy has become one of the prominent CA coaching institutes in Kanpur. The faculty at the coaching institute consists of a highly qualified pool of CAs, MBAs, PhDs, MCAs etc.

Features
Dedicated R & D team to look after the study material
Has an ISO certification in quality management
Award for "Best Coaching Institute" in Kanpur for CA in 2012
Rigorous preparation strategy with a high frequency of mock test
Fill this form and get best deals on "CA Foundation Coaching classes"
100% genuine institutes aiming to help you ace studies
Get immediate response from the institutes
Compare institutes and pick only the best!
Feel free to choose the institute you like, and rest will be taken care of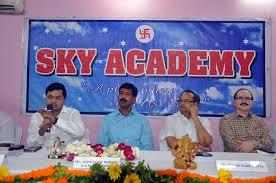 Sky Academy is at the forefront of preparing CA aspirants in Kanpur. They specialise in providing guidance in the commerce stream. At Sky Academy coaching institute the concentration is upon ensuring a learning environment for CA aspirants so that the spirit of competition is kindled within the student. With a team of over 15 plus academically oriented professionals, the aim of this coaching institute is to make students competitive in attitude. With an extraordinary workforce board which attempts to furnish the country with better CA's, Sky Academy has prepared scores of aspirants throughout the years. The instructors themselves have been qualifiers of CA in their time and subsequently, give better examination material to CA aspirants. A competitive atmosphere is kept up by the instructors with the goal that the understudies are investigated well for their exhibition under strain.

Features
Arrangement of extraordinarily composed books for each stream
Aspirant centred examination material
Exceptional consideration regarding weak aspirants through extra classes
Concentration on the basic building blocks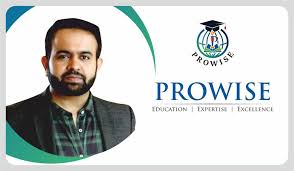 Aldine CA now known as Prowise CA is an initiative of some renowned faculties in CA coaching such as CA Parveen Sharma, CFA Sanjay Saraf, CA Pankaj Garg among others. The coaching institute has a pan India presence with the centre at Kanpur having some of the supreme faculties. The quality of teaching at Prowess coaching institute is such that only recognised experts in their respective fields are tasked with tutoring. The coaching institute in Kanpur has a prudent and profound preparation strategy for CA enthusiasts. Use of cutting edge technology like live interactive classes ensures CAs are prepared for posterity. Prowise coaching institute has a history of producing constant high rankers in the CA exam with the distinction of having produced AIR 1 for almost 19 times. This makes it one of the prominent CA coaching institutes in Kanpur.

Features
Quizzes and mock tests held regularly
Aspirant centric academic material
Tips and tricks for grasping complex topics
Flexible class schedule as per students needs
This post was created with our nice and easy submission form. Create your post!
Comment