Best 5 CAT Coaching Institutes in Chennai
Date : August 26, 2019
Cracking the CAT entrance exam isn't easy. And possibly there is no substitute to hard work. Perhaps there were, and still are, many people who've done it on their own, studying at home, taking help of whatever study materials they can get in the market. There are others who do it through correspondence courses. These people are determined up to an extent, and most of them are from weaker economic backgrounds who cannot pay heavy fees to study in good coaching institutes. Discipline is the watchword in their daily routine without which nothing is possible. Coupled with determination, diligence and dedication these qualities are the four D's of success.
But admittedly, it does make things easier to get proper guidance through mentors who can provide you with a structured methodology so that you remain firmly on track and save time too. For this, you'll need to look for a good CAT coaching institute to enroll in. But there are numerous of them in Chennai, like the proverbial needle in the haystack, only they are the haystack! Tough choice indeed. So, in order to ease your search here, we have compiled a list of best 5 CAT coaching institutes in Chennai which will help you in cracking your exam.
The Common Admission Test (CAT) is a computer-based test for admission into management programs (MBA) which is held in India. It is conducted once a year by the IIMs (Indian Institute of management) on a rotational basis. The test consists of three sections namely- VARC (verbal ability and reading comprehension), DILR (data interpretation and logical reasoning) and Quant (quantitative ability). The paper is of three-hour duration with a sectional limit of one hour each. The examination has an order so a candidate cannot switch between sections. It consists of both multiple and non-multiple-choice questions, designed to gauge the aspirants' ability, skills, and knowledge. Each question carries three marks and paper has a negative marking of one mark for each wrong answer.
It is undoubtedly true that guidance through trained and experienced mentors always make things easier and save time too. So, to make it easier for you to choose we have listed below the best 5 CAT coaching institutes in Chennai which will not only guide you but also prepare you for the exam.

TIME or Triumphant Institute of Management Education Private Limited was established in the year 1992 in Hyderabad. The promoters of TIME are Mr. Manek N. Daruvala, Mr. Pramod Kumar and Mr. P. Viswanath. TIME's training program for MBA entrance prepares the candidate not only for CAT but also for various other MBA entrance tests like XAT, IIFT, SNAP, CMAT, TISSNET. TIME also offers to coach for engineering exams like JEE Main, JEE ADVANCED and abroad management exams like GMAT, GRE, IELTS, and TOEFL. TIME provides both classroom and distance learning programs. The coaching institute has achieved the milestone of teaching more than lakh students. TIME students have always topped CAT results. TIME is today located in almost one hundred and eighteen towns and cities across the country. TIME is popular for the extraordinary results, training, and guidance they provide to the students. Apart from providing the above-mentioned courses, this institute has stepped into several pre-school segments as well. TIME's motto has always been to provide students more than what they promise and help students in the best possible way. It is the most trusted and preferred choice of every MBA aspirant.

Features
They provide the structured study material.
All India Mock CATs termed as AIMCATs are regularly conducted.
They provide the structured test series both online and offline.
GK inputs are provided to the student.
A seminar is conducted to enhance the knowledge of students.
Doubt sessions are conducted regularly to solve the queries of students.
Faculty of the coaching institute is highly sophisticated.
Environment maintained in coaching is highly positive.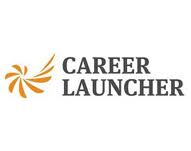 Career Launcher Educate limited emphasizes on diverse segments of education and on the learners of multiple age-groups. The founders of career launcher are Mr. Satya Narayanan. R, Mr. Gautam Puri, Mr. Sreenivasan R, Mr. R. Shiva Kumar, Mr. Nikhil Mahajan, and Mr. Sujit Bhattacharya. Career Launcher offers to coach for several entrance examinations like MBA, CLAT, etc. It is led by a team of highly qualified and trained professionals, including IIT-IIM alumni. They have a passion of providing students with the best guidance. Career Launcher Educate Ltd. has been focusing on shaping the lives and careers of the number of students from past twenty glorious years of its existence. Today, CL has diversified and established itself as a recognized brand in the education sector. At career launcher educate they enable students to realize their potential and achieve their dreams.' Their core ideology is firmly focused on academic excellence, technological innovation, and domain expertise built over years. CL operate across a broad spectrum of segments in the education industry, including test preparation and vocational training. Career Launcher today has almost two hundred test preparation centers which are spread across a hundred cities in India. They are highly committed to delivering quality education to all the students. Career launcher has globally expanded its centers in the UAE.

Features
Faculty of CL is highly talented and experienced.
They provide students with the best study material.
Test series provided are extremely good.
The ambience maintained in coaching is very positive and motivating.
The coaching institute has a library which contains six hundred plus books.
They have a well-furnished computer lab.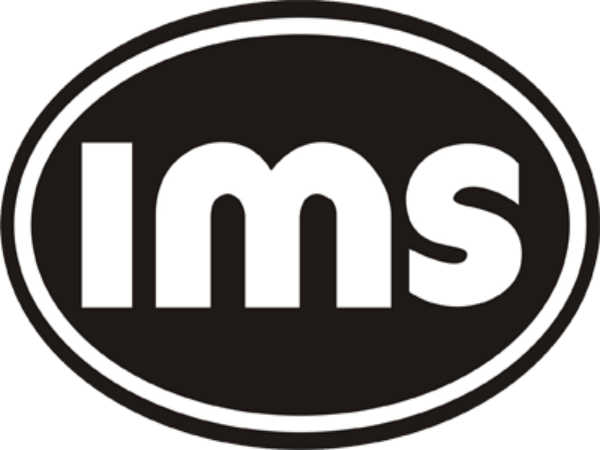 IMS is the most prominent name in the field of management coaching institutes in Chennai. It started in Mumbai forty years ago with its correspondence courses. Later, Professor Rane had set up several centers in various cities that also provided classroom teaching. IMS offers to coach for graduate programs like CAT, CET, CMAT, XAT, IIFT, SNAP, MAT, NMAT, TISSNET, GMAT, etc. and undergraduate programs like CLAT, AILET, MH LAW CET, etc. It has always given the unmatchable results. Numerous students had been selected in top colleges across India and world like IIMs, SP JAIN, XLRI, INSEAD, LBS, etc. Their motto is to be with students, to mentor, motivate, guide and accompany them in their educational journey, till they cross the milestone of their desired entrance examination. They nurture aspirations and facilitate achievement, and they always provide correct and accurate information related to business school admissions to students. Today, after more than forty years in the education field IMS has finally managed to touch the minds and lives of millions of students through their network of more than ninety centers across forty-four cities. IMS has a family of over one thousand people who are working with them.

Features
It has the best study material and it is updated regularly.
Faculty of IMS is talented and they give personalized attention to every student
Flexible classes are available for the students who are working or in the process of completing their education.
The coaching institute provides students with the best-structured test series (online/offline).
The environment of coaching institute is highly positive and education friendly.
Fill this form and get best deals on "CAT Coaching classes"
100% genuine institutes aiming to help you ace studies
Get immediate response from the institutes
Compare institutes and pick only the best!
Feel free to choose the institute you like, and rest will be taken care of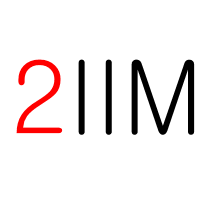 2IIM is part of the Fermat Education group which was founded by Mr. K. Saravana Baskar in 2001 and is currently managed by Mr. Rajesh Balasubramanian. Both are alumni from the IIMs. 2IIM has a different teaching philosophy, built on the belief that the fundamentals are very vital and everything can be learned well if the basics are learned thoroughly. They emphasize building the thought process and spend an inordinate time in the classroom trying to build this. They offer both online and classroom coaching. Their online portal has a section named CAT blog in which they provide blogs related to CAT, example- CAT preparation blog, CAT quant blog, etc. these blogs help students in their preparation and enhance their knowledge. 2IIM has always given the undisputed results because of which it is one of the most trusted coaching institutes in Chennai.

Features
They have best-structured study material.
The coaching institute provides online mock CAT series.
Faculty at the coaching is very well trained.
Ambience maintained in coaching is highly positive.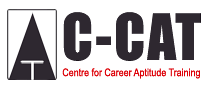 Centre for Career Aptitude Training popularly termed as C-CAT, has been serving the students for higher studies from past many years. C-CAT was started by an IIM Ahmedabad alumnus in the year 1996. It has successfully trained over twenty-thousand students and over two-thousand corporate employees in the past twenty-two years. C-CAT has four divisions namely higher study division, career division, campus program, and corporate training. The higher study division of C-CAT runs courses for CAT, XAT, MAT, TANCET for admission in MBA and MCA courses in renowned institutes such as IIMs, XLRI, NITs etc. They also provide coaching classes for international management entrance exams such as GRE, GMAT, TOEFL, and IELTS. A Career Division of C-CAT offers classroom training program such as banking, UPSC, TNPSC, UGC NET, TN NET, and spoken English. Campus program of C-CAT provides CRT program which is Campus Recruitment program. The corporate training division offers programs on creativity management, leadership, team building, stress management, etc. C-CAT had always given an extraordinary result. It is the most trusted and budget-friendly coaching institute for preparation of CAT.

Features
They provide students unlimited mock CATs.
All the sessions at the coaching institutes are taken by IIM alumni.
Ambience maintained in coaching is highly positive.
Counselling is provided to the students.
Doubt sessions are conducted regularly.
This post was created with our nice and easy submission form. Create your post!
Comment