Best 5 CAT Coaching Institute In Kolkata
Date : August 26, 2019
Common Admission Test or CAT is a computer-based management entrance examination which is conducted every year by IIMs or Indian Institute of Management on a rotational basis. CAT is the pathway to do MBA or Master of Business Administration from the top business schools such as IIM Ahmedabad, IIM Bangalore, IIM Calcutta, IIM Lucknow and many more. Apart from the Indian Institute of Management, CAT is also a prerequisite for admissions into numerous other prestigious management colleges across India which includes institutes like S.P Jain Institute of Management and Research (SPJIMR), Faculty of Management Studies (FMS), Management Development Institute (MDI Gurgaon), Jamnalal Bajaj Institute of Management Studies (JBIMS), Institute of Management Technology (IMT), International Management Institute (IMI), TAPMI and several others.
CAT is a computer-based test of three hours duration. It consists of three sections namely- VARC (Verbal ability and Reading Comprehension), DILR (Data interpretation) and last QUANT (Quantitative aptitude). Each section has an individual time limit of one hour. CAT consists of total hundred questions. Three marks are awarded for every right answer and one mark is deducted for each wrong answer. A candidate who has completed a bachelor's degree in any stream with fifty per cent marks or any professional degree ex. CA/CS/ICWA or is in the final year of graduation is eligible to appear in CAT exam. SC/ST and PWD candidates have relaxation of five per cent marks in graduation. There is no age limit to apply and appear for CAT exam.
CAT examination is a highly competitive exam and almost a quarter of a million students appear for this exam every year and only a handful of the total applicants make it to their preferred institute. The minimum cut-off required to qualify the CAT exam depends on the difficulty of that particular section in comparison with other two and also on the performance of all candidates who appear for examination in that particular year. Candidates who clear both sectional cut-off and overall cut-off are called for the GD/PI by the IIMs and other institutions. This is the ultimate step of the selection procedure. CAT is undoubtedly the toughest exam and so it requires a structured and smart study. CAT aspirants are often confused regarding the best coaching institute from where they can start the preparation. Here comes the role of a good coaching institute. A good coaching institute will guide you in a very systematic manner. It will not only guide you but also prepare you for the entrance exam. So, we have assembled here the list of best 5 CAT coaching institutes in Kolkata.
TIME (Triumphant Institute of Management Education private limited) was established in the year 1992. The founders of TIME are Mr. Manek N. Daruval, Mr. Pramod Kumar and Mr. P.Viswanath. TIME offers to coach not only for the national and state level exams but also for abroad management examinations example- CAT, MAT, JEE MAIN, JEE ADVANCED, GMAT, GRE, IELTS, TOEFL, etc. Today, TIME is in almost one hundred eighteen towns and cities across the country. It's headquartered in Hyderabad. It has always been ahead of the rest of the coaching institutes in case of quality of education. It is known for the extraordinary results, training, and guidance to the students. In the last two years, more than two thousand TIME students have cracked the CAT and made it to IIMs. It is the highly trusted name from past many years and has achieved the milestone of teaching lakh of students. They provide both classroom and distance learning programs.

Features
They provide the best study material.
AIMCATS (All India Mock CATs) are regularly conducted.
They provide the test series both online and offline.
GK inputs are available on the online portal and emailed to students.
A seminar is conducted to enhance the knowledge of students.
Doubt sessions are conducted regularly.
Faculty of the coaching is very talented and experienced.
Ambience maintained in coaching is highly positive.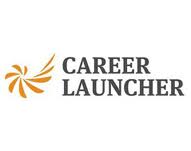 Career Launcher was established in Kolkata in the year 2003. Over the years it has received huge success and built a positive reputation. CL Kolkata offers to coach for various examinations like MBA, CLAT, etc. Their team comprises faculty members from top-notch MBA and engineering institutions. The coaching institute had successfully sent hundreds of students to IIMs and other top B-schools. Career launcher's outstanding results, year-on-year, are a true reflection of the quality education provided to students. Apart from classroom teaching the coaching institute also counsel students on their regular performance and help them improve their study pattern. They teach them perfect exam-taking strategy and guide them to achieve high scores.

Features
They provide regularly updated study material.
The coaching institute provide personalized guidance and e-support system for doubt clearing
They provide the best test series.
Their online portal has individual analysis for every test taker, covering every topic and section.
Individual SIS (student information system) account is provided to students to access General knowledge updates, topic exercises, vocabulary building and more.
Faculty of CL Kolkata is well trained and talented.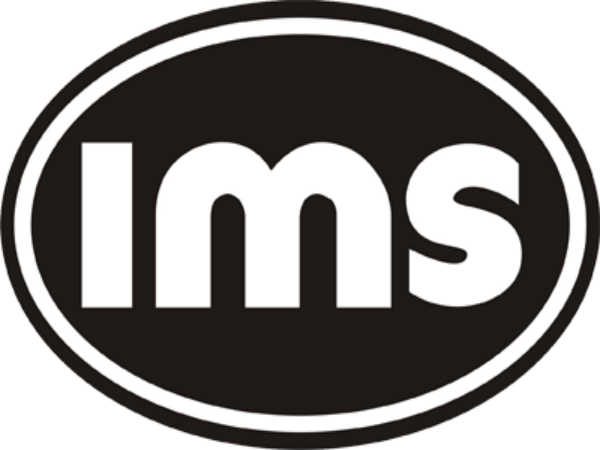 IMS was established in 1999 in Kolkata. It has helped lakhs of aspirants in achieving their dream careers. IMS offers to coach for graduate programs like CAT, CET, CMAT, XAT, IIFT, SNAP, MAT, NMAT, TISSNET, GMAT, etc. and undergraduate programs like CLAT, AILET, MH LAW CET, etc. IMS Kolkata's team of mentors ensure that each and every student receives individual and personalized attention. They mentor them not just for the entrance tests, but also for their future. Their students have been selected in top colleges across India and the world like IIMs, XLRI, SP Jain, ISB, INSEAD, LBS, etc. The promoters of the coaching institute believe in bringing awareness to students so that they become able to know their path to success. IMS is the oldest and the most renowned institute for management examination. It has trained over a million students and is the most trusted coaching institute.

Features
IMS has the best study material and they keep on updating it regularly.
Faculty of the coaching institute is talented, and they give personalized attention to every student.
Flexible classes are available for the students who are working professionals or completing their education.
IMS provides students with the best test series (online/offline).
The environment of coaching institute is highly positive and motivating.
Fill this form and get best deals on "CAT Coaching classes"
100% genuine institutes aiming to help you ace studies
Get immediate response from the institutes
Compare institutes and pick only the best!
Feel free to choose the institute you like, and rest will be taken care of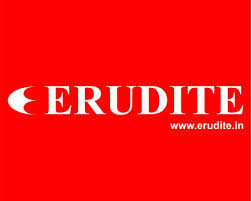 Erudite is a name which is a synonym of success in training for MBA entrance examinations like CAT, XAT, IIFT, SNAP, NMAT, GMAT, CMAT, MAT and many more. It was established in the year 1998. Mr. Vidhu Kapoor is the chairman and Mr. Kaushik Kapoor is the director of Erudite. Erudite's missions is to be a leader in career-building and development through extensive and innovative classroom training, personalized counselling and state of the art e-learning modules. They understand students' aspirations and consistently motivate them to step ahead in the competitive world. The objective of the coaching institute is to impart quality education and provide personalized attention to everyone. They are dedicated to help students in identifying their career path and guide them in the right direction. Erudite offers both classroom and distance learning programs. They provide the best guidance to students to crack the most difficult competitive examinations in the country. Erudite has today successfully helped more than one lakh students achieving their career goals. The management team of erudite is from prestigious institutions like IIMs, XLRI and other top B-schools in India. Erudite has continuously provided quality education with a "Student First" approach- it is definitely the mark of an institute with purpose.

Features
Best study material is provided to the students.
The faculty of the coaching institute is well experienced.
The environment of coaching institute is best suited for cracking the examination.
They have the best test series.
They provide counselling to the students.

Edufoster is a venture to provide an organized and simple structure of education and guidance to students. It offers coaching for CAT, GMAT, GRE, CLAT, IPM, CA, BCOM, and others. This coaching institute remains ahead of others because of its unique teaching system and experienced counselling cell. Edufoster has almost one thousand two hundred enrolled students, thirty-two premium courses, three hundred sixty classes and three hundred sixty certified teachers. They have a belief that nowadays students are quite indecisive regarding their career goals and the coaching institute makes sure to help them in the best possible way and guide them in the right direction. They have the dedication to teach students and the coaching aims at providing the right educational services for all. Ethics are the main part of their organizational structure. The comprehensive quality of the study and interactive sessions provided at Edufoster is the best. The study material has been designed by a team of experts with years of enriching experience and training in MBA test preparation field majorly CAT. They keep in mind the requirements of students to cope up with the competitive scenario and help them shape their career. Edufoster had always given the undisputed CAT results.

Features
They provide the best study material.
Faculty of Edufoster is very talented and professional.
They provide counselling to the students so that they stay motivated.
Regularly updated study series are provided to the students.
They conduct doubt sessions regularly.
This post was created with our nice and easy submission form. Create your post!
Comment