Best 5 CAT Coaching Institutes in Allahabad
Date : August 26, 2019
CAT, an acronym for Common Admission Test is an all-India entrance exam hosted by the 20 IIMs (Indian Institute of Management). The computer-based test was made a prerequisite by the IIMs for entry into their postgraduate programme in business administration commonly known as MBA. The exam lasts for 180 minutes in which the test-takers are required to solve 100 questions. Through the exam, the IIMs judge the capability and aptitude of the test-takers as to assess their eligibility for admission to the premier institutes of the country. CAT covers the following topics to assess the aspirants divided under three heads -
•Verbal Ability – in this section, the questions are basically from reading comprehension and grammar like para jumbles, sentence completion etc.
•Logical Reasoning & Data Interpretation – the questions asked in this section are diverse ranging from seating arrangement, blood relations, direction sense, graphs, data caselets etc.
•Quantitative Aptitude – it covers the maths syllabus of classes 8th to 10th like number systems, geometry, algebra, percentage etc.
The selected students head to the next round which comprises an essay writing test, group discussion, and personal interview.
As the syllabus is very vast and the selection process too cumbersome; it becomes very difficult for the aspirants to prepare for the test on their own. As such, various coaching institutes have come on board to help the students gear up their preparation and ace the exam. Allahabad too holds a magnitude of coachings to ease the task of students. We are presenting the best 5 CAT coaching institutes in Allahabad in our list for you to scroll through.

If you are a serious CAT aspirant and looking for a reputed coaching institution to gear up your preparation for the Common Admission Test, the first name you would have come across would have been the Triumphant Institute of Management Studies (TIME). It owes its existence to the cumulative efforts of 40 IIT/IIM graduates who started it in a 120 square feet room in Hyderabad 26 years back. Since its inception in 1992 TIME has grown profoundly and reached out to thousands of aspirants. Today it is spread over to all the major cities in the country. The Allahabad branch is headed by Mr. Amit Singh, an Mtech graduate from IIT Madras. The faculty team at TIME is the most dynamic and the most experienced which enables the institute to have an upper hand over all the other coachings. The quality of training and education provided to the students through its different teaching programs is superior to others in the field.

Features
It provides the best training for CAT. The institute is a one-stop solution to all your queries, confusions and doubts regarding the Common Admission Test.
TIME offers its services at very reasonable prices, often much lower than other coaching institutes.
It offers a top-notch regular classroom programme where the faculty trains the aspirants from the very basics to the advanced levels.
Distance Learning Course is another feature of TIME to offer education to work-stricken professionals.
It also conducts sessions to prepare students for the 2nd round of selection i.e. essay writing, group discussions, and personal interview.
The all-India mocks offered by TIME, the AIMCATs are remarkably the best in the country.
The Toil Chamber of Mathematics (TCM) was set up by extremely passionate academicians who don't just believe in teaching but in overall education. The experts are determined and focused on improving the quality of education that is being imparted to the aspirants of different exams. They have superior mentors who facilitate the students to make important career decisions and help them identify their potential and reach their goals. TCM Education strives to achieve benchmarks in imparting quality knowledge, student satisfaction, and fruitful results. The objective is to create a comprehensive understanding of different topics and subjects and implement strategies to tackle advanced level problems asked in the exam.

Features
They own the biggest and the best team of faculty members comprising IIM pass outs.
The students are divided into different batches comprising of the only handful of students.
Personal Counseling Sessions are held to tackle the doubts and problems of the students. Online support is also extended to the aspirants.
Weekly sessions are held for discussions on topics related to general awareness. Besides, annual GA magazines are issued too.
Revision sessions are held for different topics.
Improvement sessions are held especially for English and Maths.
Special attention is provided for improvement of the vocabulary of the students.
Assistance and training are provided for group discussions and personal interview.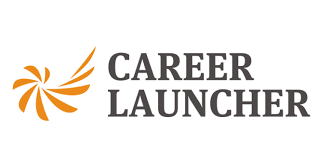 Career Launcher is definitely a name to reckon in the field of CAT coachings. Since the last 21 years, it has been imparting knowledge to students across diverse fields of education. Till September 2017, Career Launcher had already set up 200 test centers across 100 cities in the country. Luckily, Allahabad was one of them. Since 2017, Career Launcher has been a popular choice of the CAT aspirants in Allahabad as it is in other cities. The faculty at CL offers a gamut of programs to the aspirants, both professionals, and students.

Features
With the deep-rooted expertise that it has built since its inception, Career Launcher focuses on technological innovations and academic excellence.
Their study material is updated on a regular basis and reflects all the changes made in the syllabus if any.
The mocks offered by CAREER Launcher provide a nationwide standing to the test takers by making them compete with aspirants all over the country.
Along with personal guidance, e-support is also forwarded to the candidates for doubt clearance and a better understanding of concepts.
Personal analysis is provided to every test-taker with a focus on the weak areas and topics. Students can also take tests from the convenience of their homes.
The students are provided with individual Student Information System (SIS) account with contains topic exercises, GK material, vocabulary builder, test gym etc.
Fill this form and get best deals on "CAT Coaching classes"
100% genuine institutes aiming to help you ace studies
Get immediate response from the institutes
Compare institutes and pick only the best!
Feel free to choose the institute you like, and rest will be taken care of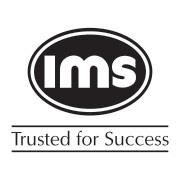 The founding stone of IMS was laid by Professor Nagesh Raghunath Rane about 40 years back when things like management exams were not known to many when CAT and IIMs were names little-heard and when people didn't zero in on management entrances. IMS carried on its shoulders, the responsibility to make the masses aware of the management exams, their benefits, perks, and means to get into B-schools. It started as a correspondence course in Mumbai but gradually incorporated classroom teaching and expanded to cities like Mumbai, Delhi, Pune, and many others. They have only one motto and that is, to mentor, accompany, guide and motivate students throughout their educational journey, till they achieve their desired career goals. Through a network of 90 centers across different cities, IMS reaches out to over 50,000 students, nurtures their dreams and helps them cross the milestone of success.

Features
The classroom program, MBA CATapult, is designed to provide regular classes to the students to provide conceptual skills and improve their test-taking ability.
It is the only institute which has a learning program exclusively designed for engineers called the Engineers' MBA.
It also offers an MBA Elite program which along with preparing students for IIM also focuses on ISB entrances and admission counseling for ISB.
IMS also offers short term courses which usually last for 4-6 months before the commencement of the actual exam. IMS calls it the CATapult Express.
It also organizes 15 workshops of 3-hour duration to provide a clear understanding of the different concepts and areas tested in CAT. The workshop programme is called CAT Maximizer.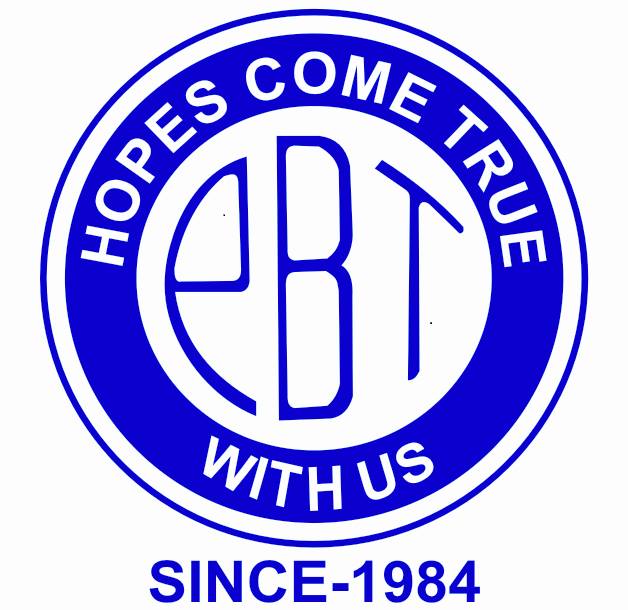 As far as the best coaching institutions for the Common Admission Test (CAT) are concerned, Pioneer Tutorials is acclaimed to be one of the oldest. Born in 1984 as the brainchild of Mr. Jawaharlal Pandey, the Retired Regional Director of the Education Department of Uttar Pradesh and an eminent academician, Pioneer Tutorials has earned excellence in training and preparing thousands of students. The institute was initially conceived as a training organization to prepare students for various banking exams held in the country. Slowly and gradually, they expanded their base to cover the CAT's curriculum as well. And today, Pioneer Tutorials is an ace institute delivering exceptional teaching and earning fruitful results. With exhaustive study materials and subject matter experts, the institute imparts superior quality education and brings about the overall development of its students. It adopts a scientific approach for formulating curriculum and designing practice tests.

Features
It offers smart tactics and careful guidance to the students for problem-solving.
Dynamism and time management techniques are something which is taught to the students here.
The experts work on the weak areas of the students as well as polish their comfort areas.
It focuses on removing the hesitation of the students and uplifting their personality as a whole.
They wholeheartedly prepare the aspirants for only one goal without letting them deviate from their path.
This post was created with our nice and easy submission form. Create your post!
Comment