Best 5 CAT Coaching Institutes in Bangalore
Date : August 26, 2019
CAT or Common Admission Test, being one of the toughest entrance examinations for management students, requires proper and systematic preparation. Knowing the exam pattern as well as learning tricks to solve questions within no time requires long term training. Hence, it is advisable for management students to start their preparation a bit early.
Every year, this computerized MBA entrance test is conducted by one of the IIMs on a policy of rotation to select the best students for the business administration programs they offer. The exam will be comprised of 100 questions and it is to be solved in 3 hours. For each correct answer, you will score +3 marks and -1 for every incorrect answer.
Preparation is the only key which can make a huge difference in respect with exams. This is where coaching institutes roles in. They play a very important role in adding value to CAT preparation. They have expertise in the domain, a thorough understanding of the core concepts, the experience coaching institutes can give their students provides an extra edge. They guide you to the very end. The following article is a list of best 5 CAT coaching institutes in Bangalore that we have compiled so that while deciding, you have a good insight into choosing a CAT coaching institute.
If you are one aspiring to pursue your higher education in management and looking for some professional help; go and get yourself enrolled in one of these as per your convenience. A coaching institute will give you a particular direction and show you the path to secure well in the CAT entrance exam. For success to follow, you need to work very hard under some professional supervision. This will help you to flow in the right direction. In this write up we have tried to list down the best 5 CAT coaching institutes in Bangalore which will help you in achieving your goal.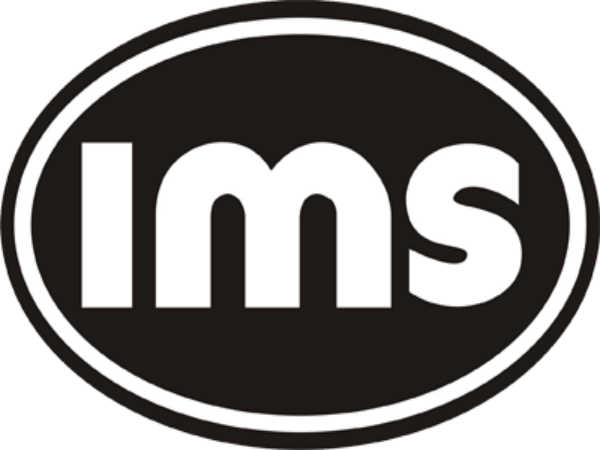 IMS reportedly provides the ultimate preparation experience to their students. Not just that, but by being in the existence for the past 3 decades, this institute holds the record of being one of the oldest coaching institutes in India too. Driven by a passion for teaching, the faculty has vast experience and knows to tackle every aspect of the exam with proficiency for unmatched test preparedness. The coaching institute various programs like the classroom, correspondence and test series is focused on conceptual clarity and speed & accuracy to generate the best outcome. With access to comprehensive study material, regular in-class instruction, workshops, proven techniques, practice tests, one-to-one interactions, feedback sessions to help measure their strong and weak areas, and unlimited support outside of class, IMS undeniably offers the most effective CAT preparation in Bangalore.

Features
They have their own designed study material which is portrayed in a way that is easy for students.
Often the students attending coaching classes already work with a company or is in the final year of their graduation so IMS provides flexible classes for them.
Faculty of their coaching institute is very talented and trained and they give personalized attention to each student.
They provide their students with the best test series which is on the lines of actual CAT exam.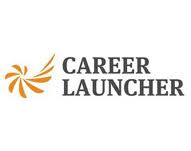 Career Launcher (CL) is a name to reckon in this field when it comes to CAT coaching. Backed with years of experience, the organization has built an enviable reputation of imparting intelligence-based training to strengthen core concepts for a positive outcome. CL boasts of a dynamic teaching staff well-versed with the right methodology and strategies needed to crack CAT. The center provides a structured curriculum, exhaustive study material to ensure that every student gets 100% personalized attention. The mentors are friendly and go the extra mile to offer students invaluable tips, clarify persisting doubts and keep them focused and motivated by sharing mantras of success. The mock tests offered closely match the real CAT exam that gives candidates a fairly accurate measure of their standing and how well they are likely to perform. CL also offers online coaching, correspondence program and a test series for those who cannot opt for regular classes due to time constraints. In addition, they help groom students for Group discussion/Interviews.

Features
Regular faculty support and E-support for doubt-clearing.
Small batch size of almost 20-25 students for individual attention.
CL has a library facility for students where students can study.
They provide students to practice mock exams online irrespective of time and place.

Another renowned institute that offers top-notch, a tailored coaching program for CAT in Bangalore is the Triumphant Institute of Management Education (TIME). Having successfully mentored thousands of successful CAT aspirants, the institute has a result-oriented approach. TIME is equipped with the latest study material, the right environment, knowledge, experience and resources to help students sail through the exam. In terms of their faculty, it is second to none. Comprising of IIM/IIT alumni, the trainers provide the right guidance to boost confidence and increase the aptitude and IQ levels of candidates. Shortcut techniques for time management, detailed performance analysis for highlighting the strong & weak areas and helping build on them are TIME's forte. The center also caters to specific needs of CAT aspirants and offers a gamut of programs including full-time (2 and 1 Year training course) part-time, weekend based as well as mock test series. In fact, TIME offers the complete package. The institute also conducts workshops and seminars to prep selected candidates for handling the GD/PI rounds with deftness.

Features
The faculty and ambience at T.I.M.E Bangalore are very good. This institute carries its brand name and the study material provided by them is also excellent.
They regularly conduct the workshops.
Their AIMCAT test series are very popular among aspirants of CAT which will help you to know your ranking amongst the test takers plus the analysis of the mock tests will help you to identify your weak and strong sections.
T.I.M.E.'s offering takes care of the preparation for the subsequent stages of Group Discussions (GD), Written Ability Test (Essay) and Personal Interviews (PI) as well.
Fill this form and get best deals on "CAT Coaching classes"
100% genuine institutes aiming to help you ace studies
Get immediate response from the institutes
Compare institutes and pick only the best!
Feel free to choose the institute you like, and rest will be taken care of

With over 500 IIM calls and 1000+ MBA admissions in prestigious B-schools, Endeavor Careers offers a CAT preparation plan that is par excellence. Equipped with an impressive faculty, great infrastructure, extensive content, personalized sessions, rigorous practice tests, Endeavor Careers is undeniably the perfect avenue for students wanting to ace the national level entrance exam.
Candidates can also benefit from facilities like reading rooms, computer labs fitted with cutting-edge systems, libraries stocked with business journals, books, and newspapers. Also, the mentors offer one-to-one counselling for real-time inputs, performance monitoring and honing up strengths. Endeavor Career refers to their preparation program as CATsule which focuses on conceptual clarity, speed & accuracy to inspire confidence in young aspirants to excel.

Features
They are equipped with several state-of-the-art facilities, such as the library, student-friendly classrooms, computer labs, reading rooms and one-to-one mentoring.
Endeavors CAT course structure has been formulated to emphasize accuracy, performance, clarity, and speed. Hence, one can ensure 100% guidance and superior training in this institute.
They give their students personal attention and help them improve individual sections.
The environment provided at Endeavors is very helpful in focusing on the aim of cracking the CAT exam.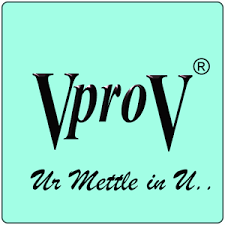 VproV Private Limited, an ISO 9001:2008 certified company, is a well-reputed coaching institute for competitive exam preparation in Bangalore. VproV has a total of 28 coaching centers in all over India. In Bangalore, they have seven coaching institutes to choose from.
This coaching institute also provides assistance to the physically challenged or economically backwards deserving candidates in achieving their dream to crack the CAT exam. With a record of training 100 students per year without charging a penny; Vprov has done a lot as a part of their social responsibility.

Features
It focuses on small batches, regular mocks, training sessions, practice tests and different strategies to help students excel.
Their dedicated staff is approachable which facilitates personal bonding between the students and the mentors.
This post was created with our nice and easy submission form. Create your post!
Comment