Best 5 CAT Coaching Institutes in Bhopal
Date : August 26, 2019
Being the capital city of Madhya Pradesh, Bhopal surely boasts about its richness in almost every aspect, be it history, monuments, or education. Considering this, there are several coaching institutes present in this city. Regardless of the competitive exam, you are appearing for, you can be sure of superior and well-known coaching institutes in Bhopal.
CAT, also known as Common Admission Test, is a management entrance exam, specifically meant for those who contemplate pursuing MBA from a renowned institute, such as IIM, BITS, etc. Over the years, the CAT exam has undergone several variations in term of questions and duration. CAT comprises of different subjects including data interpretation and logical reasoning, quantitative ability, verbal ability and reading comprehension as well. While data interpretation and logical reasoning contain 32 questions and the other sections of the paper contains 34 questions which comprise of verbal ability and reading comprehension as well as quantitative ability thus making a total of 100 questions of which students are marked out of 300. The time given for each of these sections is of 60 minutes each. Each correct answer fetches you with 4 marks, while for every wrong answer he or she is marked negatively by 1 mark. So, here negative marking also exists.
CAT Exam Eligibility:
Before you start your journey towards finding an appropriate CAT coaching institute in Bhopal, ensure you are eligible. To become eligible for this exam, candidates must:
-Hold a bachelor's degree with a minimum of 50% of marks.
-The degree must be sanctioned by a university, affiliated with the state or central body.
-Those who are studying in their final year of bachelor's degree can also appear for the CAT exam.
If you find yourself eligible for the entrance exam and ready to give your best for the exam then go further and fill the form and achieve your goal. In order to ease your search, we have tried our best to find the best 5 CAT coaching institutes out of numerous others which does not provide you with what they promise. So, below-listed are the best 5 CAT coaching institutes in Bhopal that you can navigate through to pursue your dream.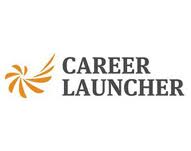 Career Launcher is a name to take account of in this field when it comes to CAT coaching. Backed with years of experience, this organization has built an enviable reputation of imparting intelligence-based training to strengthen core concepts for a positive outcome. CL boasts of a dynamic teaching staff well-versed with the right methodology and strategies needed to crack CAT. The mentors are friendly and cover the extra miles to offer their students invaluable tips, resolve persisting doubts and keep them focused and motivated by sharing mantras of success. The center provides a structured curriculum and exhaustive study material to ensure that every student studying there gets 100% personalized attention.
The mock tests offered closely match the actual CAT exam that gives candidates a precise measure of their standing and how well they are likely to perform. Career Launcher also offers online coaching, correspondence program and a test series for those who cannot go for regular classes due to time constraints. In addition, they help groom their students for group discussion/ personal interviews.

Features
Regular faculty support and E-support for doubt-clearing.
Small batch size of only 20-25 students for individual attention.
CL has a library facility for its students.
They provide their students with practice mock exams online irrespective of time and place.
Another popular coaching institute that offers top-notch, a tailored coaching program for CAT in Bhopal is the Triumphant Institute of Management Education (TIME). Having successfully mentored thousands of successful CAT aspirants, the institute has a result-oriented approach. TIME coaching institute is equipped with the latest study material, the right environment, experience, knowledge and resources to help students sail through the exam. In terms of their expertise faculty, it is second to none. Comprising of IIM/IIT alumni, the trainers provide the appropriate guidance to boost confidence and increase the IQ levels of candidates.
Detailed performance analysis for highlighting the strong & weak areas, shortcut techniques for time management and helping build on them is TIME's forte. The center also helps towards specific needs of CAT aspirants and offers a gamut of programs including full-time, part-time, weekend based as well as mock test series. In fact, TIME offers the complete package needed by their students. The coaching institute also conducts workshops and seminars to prepare selected candidates for handling the GD/PI rounds with deftness.

Features
They regularly conduct workshops for their students.
The faculty and ambience at T.I.M.E Bhopal are very good.
This coaching institute carries its brand name and the study material provided by them is also excellent.
Their AIMCAT test series are very popular among candidates of CAT.
It helps you to know your ranking amongst the test takers plus the analysis of the mock tests will help you to diagnose your weak and strong sections.
They also take care of the preparation for the subsequent stages like Group Discussions, Written Ability Test and Personal Interviews as well.

Endeavor Careers Bhopal was initiated in 2010. It has helped its thousands of students achieve the dream of getting an MBA degree from top B-Schools. The coaching institute have the best mentors for CAT, CMAT, GMAT, GRE and CLAT exams. There have been innumerable cases of average students achieving heights and getting calls from the most premier institutes like IIMs and other management colleges, due to the quality education delivered by Endeavor. The coaching center coaches as many as 200 students for CAT and the number is rapidly increasing. Small batch size and plenty of beneficial resources are some of the additional advantages of Endeavor Bhopal.

Features
They are equipped with several state-of-the-art facilities, such as the library, computer labs, student-friendly classrooms, reading rooms and one-to-one mentoring.
Endeavors CAT course structure has been formulated to emphasize performance, accuracy, clarity, and speed. Hence, one can ensure 100% guidance and superior training in this coaching institute.
They give their student personal attention and help them improve individual sections.
The environment provided at the coaching institute is very helpful in focusing on the aim of cracking CAT.
Fill this form and get best deals on "CAT Coaching classes"
100% genuine institutes aiming to help you ace studies
Get immediate response from the institutes
Compare institutes and pick only the best!
Feel free to choose the institute you like, and rest will be taken care of
The founders of ACE CAT are accomplished trainers with a rich cumulative experience of 45+ years in the education industry. They are known for their precise teaching techniques, result oriented methodology and incredible capability to bring out the best in every student. So far they have helped hundreds of students in realizing their MBA dream of admissions into premier B-schools including IIMs, XLRI, MDI, FMS etc. through their vigorous spirit of knowledge sharing and mentoring. They help to empower mind of every MBA aspirant with their unique approach so that they can realize their full potential and develop the required strategy for the competitive exams, which ultimately will lead them to achieve their career goals. Their passionate and committed trainers along with the state-of-the-art infrastructure make ACE CAT a learner's paradise.

Features
They conduct regular topic and comprehensive tests.
They comprise of 24+iCATs All India level test series.
Regular GK, current affair and GD/PI sessions are organized by experts.
They have a small batch size, ensuring personal attention and mentoring.
They have an advanced computer lab for online support and practice.
They also provide B-School admission guidance and counselling.

Established in the year 1993 by an IIT graduate, PT Education provides superior and quality CAT coaching to thousands and more candidates every year. Apart from conducting classes in its center, the institution also offers online classes to students at the place where it provides lectures, mock-tests, courseware, and everything else required to grasp an admission in the top business institute through CAT. PT Education offers 1-3 years of training and students have the liberty to choose any desired course, based on their requirements. PT provides coaching classes not only for CAT and other MBA entrances but also for UPSC, CLAT, IPM, GOVERNMENT exams. The institute also provides few free services on their website.

Features
PT education offers classroom and self-preparation series who are very beneficial for students.
Faculty at PT education is very helpful, talented and supportive.
Classroom teaching here is superior to any other coaching platform as they provide more classes and better personal attention which helps students to open up about their query and get it clear.
PT education provides enough sessions for GD, WAT and Mock Interviews.
This post was created with our nice and easy submission form. Create your post!
Comment