Best 5 CAT Coaching Institutes in Chandigarh
Date : August 26, 2019
CAT is one of the most prestigious and widely accepted written entrance exam for admission to top B-schools in India. It is the gateway to a lucrative management career through an MBA degree and grants admission to the prestigious IIM's and top B-Schools across the country. We are a growing economy and Business Management is needed all-round the globe. Presently, the CAT is one of the most prestigious and esteemed exams for building one's future. If you are deciding to prepare for the CAT exams, you need to find the best coaching for your preparation. CAT or Common Admission Test is an all India focused exam and is a computer-based examination that tests your insight on different fields like quantitative ability, verbal ability and reading comprehension, data interpretation and logical reasoning. The finest way to find a suitable coaching for CAT preparation is by checking the attributes like past results of the coaching, infrastructure of the coaching, faculties experience, reviews of that coaching from the ex-students and teaching methodology. This is an aptitude-based entrance exam. This begs a lot of weight on the teaching methodology and the relevance of practice questions and mock tests provided by the coaching class offering CAT preparation. This entrance exam is all about time management. They judge your psychology in limited time. So, the more you have time, the more your practice and as you know practice makes a man perfect. Although there are several institutes that may boast about their competency to help you get a seat, not every one of them is worth investing the money in. Hence, you should be extra cautious while taking your pick. The foremost thing that matters in clearing any entrance exam is the approach and direction. This is further dependent on the mentoring, faculty, study material, and other important factors. If you are an MBA aspirant and wants to undergo CAT coaching in Chandigarh, here's a list of some well-known and best CAT coaching institutes in Chandigarh.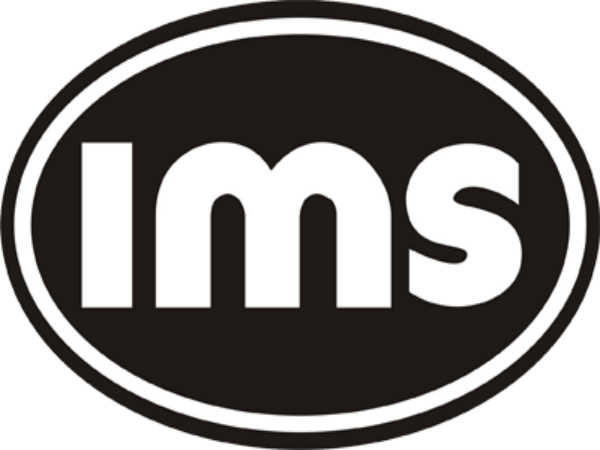 IMS reportedly provides the ultimate preparation experience to the students enrolled in their coaching. Not just that, but by being in the existence for the past 3 decades, this coaching institute holds the record of being one of the oldest organizations in India. Driven by the passion for teaching, the faculty has vast experience and knows to handle every aspect of the exam with proficiency for unmatched test preparedness. The coaching institute offers various programs like the classroom, correspondence and test series which is focused on conceptual clarity and speed & accuracy to generate the best outcome out of it. With access to comprehensive study material, workshops, proven techniques, regular in-class instruction, practice tests, one-to-one interactions, feedback sessions to help analyze their strong and weak areas and unlimited support outside of class, IMS undeniably offers the most effective CAT preparation in Chandigarh.

Features
They provide you with the best test series which is on the lines of actual CAT exam.
They have their own designed study material which is portrayed in a very easy way.
IMS provides flexible classes for working officials and final year students.
Their coaching institute has a very talented and trained faculty and they give personalized attention to each student.

Another popular coaching institute that offers top-notch, a tailored coaching program for CAT in Chandigarh is the Triumphant Institute of Management Education (TIME). Having successfully mentored thousands of successful CAT aspirants, the institute has a result-oriented approach. TIME coaching institute is equipped with the latest study material, the right environment, experience, knowledge and resources to help students sail through the exam. In terms of their expertise faculty, it is second to none. Comprising of IIM/IIT alumni, the trainers provide the appropriate guidance to boost confidence and increase the IQ levels of candidates. Detailed performance analysis for highlighting the strong & weak areas, shortcut techniques for time management and helping build on them is TIME's forte. The center also helps towards specific needs of CAT aspirants and offers a gamut of programs including full-time, part-time, weekend based as well as mock test series. In fact, TIME offers the complete package needed by their students. The coaching institute also conducts workshops and seminars to prepare selected candidates for handling the GD/PI rounds with deftness.

Features
They regularly conduct workshops for their students.
The faculty and ambience at T.I.M.E Chandigarh are very good.
This coaching institute carries its brand name and the study material provided by them is also excellent.
Their AIMCAT test series are very popular among candidates of CAT.
It helps you to know your ranking amongst the test takers plus the analysis of the mock tests will help you to diagnose your weak and strong sections.
They also take care of the preparation for the subsequent stages like Group Discussions, Written Ability Test and Personal Interviews as well.
The journey of Bulls Eye began in 1996 in Pune with a team of IIM and XLRI alumni putting the foundation of classroom coaching classes that went on to become the market leader in North India. With a strong ledge in physical classroom coaching, they took that expertise to the next level of online test-preparation field. Their IT team is constantly working upon pushing the limits and breaking the clichés. By 2013 they rolled out hitbullseye.com- a one-stop solution for all the student community procuring to the needs of preparation for aptitude-based tests.Today they are the fastest growing online MBA test-preparatory portal in India, having mentored more than 1,00,000 students. Bulls Eye is always known for its different innovations in the education industry. They are also the first in the education industry to bring the learning experience and the practice and national-test experience on mobile phones. Not only that, they have a heap of online and offline courses available for examinations some of which are CLAT, AILET (Law entrance test), CSAT (IAS Prelim Exam), Bank PO, GMAT, GRE, and other campus placement tests.

Features
Bullseye Chandigarh has the best and easy preparation material.
The ambience of the coaching institute is outstanding.
They provide the best mentors for the preparation of CAT exam.
Bullseye has a group of experts who guide and directs their students in the right direction.
Fill this form and get best deals on "CAT Coaching classes"
100% genuine institutes aiming to help you ace studies
Get immediate response from the institutes
Compare institutes and pick only the best!
Feel free to choose the institute you like, and rest will be taken care of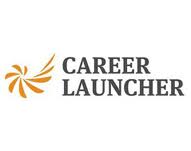 Career Launcher is a name to take account of in this field when it comes to CAT coaching. Backed with years of experience, this organization has built an enviable reputation of imparting intelligence-based training to strengthen core concepts for a positive outcome. CL boasts of a dynamic teaching staff well-versed with the right methodology and strategies needed to crack CAT. The mentors are friendly and cover the extra miles to offer their students invaluable tips, resolve persisting doubts and keep them focused and motivated by sharing mantras of success. The center provides a structured curriculum and exhaustive study material to ensure that every student studying there gets 100% personalized attention. The mock tests offered closely match the actual CAT exam that gives candidates a precise measure of their standing and how well they are likely to perform. Career Launcher also offers online coaching, correspondence program and a test series for those who cannot go for regular classes due to time constraints. In addition, they help groom their students for group discussion/ personal interviews.

Features
Regular faculty support and E-support for doubt-clearing.
Small batch size of only 20-25 students for individual attention.
CL has a library facility for its students.
They provide their students with practice mock exams online irrespective of time and place.

The logo of EduCorp captures the essence of their philosophy. Their belief is that every individual is full of capabilities. All that is required is an appropriate guidance to nurture that talent. The two curves in the logo signify the nurturing culture at EduCorp is just like an oyster that enables every individual to realize their true potential. Their mentors are experienced, knowledgeable, and extremely approachable all the time. They never leave you unattended even after your syllabus is complete. EduCorpians are encouraged to attend regular workshops to ensure that they can reach the pinnacle of their performance. Depending on one's performance, one is guided to keep attending revision workshops or rigorous workshops. Just call up the faculty, fix up an appointment and go for regular doubt sessions to ensure maximum comprehension.

Features
Experienced, knowledgeable, and extremely approachable all the time.
They ensure regular testing and reinforce the basic concepts learnt in the classes.
Their main focus is on concept building, classes can be chosen from weekday or weekend batches.
Comprise model questions on each topic to ensure achievement of overall cut-off with a high percentile.
A simulation of the exam sections to help you clear sectional cut-offs.
They do everything to facilitate higher-level problem-solving abilities in you so that you can compete with the best.
This post was created with our nice and easy submission form. Create your post!
Comment