Best 5 CAT Coaching Institutes in Hyderabad
Date : August 26, 2019
Hyderabad has a long tradition in the field of education dating back to the rule of the British in India. It is one of the most literate cities in India. The city is full of various colleges and universities for higher education. Hyderabad may be considered as one of the education hubs of India.
Getting through an MBA exam is not an easy task. There are millions of candidates who dream of doing MBA from the top B-schools in India, namely the IIMs and reach to the top of the success ladder. Out of those millions, only thousands are lucky enough to be selected by one of the 20 IIMs. Getting into any of these prestigious B-schools in itself a very big achievement. One has to appear for the CAT exams conducted by the IIMs and not only appear one has to crack it with the highest percentile to get into the same.
One has to have obtained a bachelor's degree with a minimum of 50 % marks to be eligible for this exam. Those candidates appearing for their final year exam for graduation and have fulfilled the other pre-requisites may also apply for the CAT. The format of the exam is listed below:
It is a computer-based exam and consists of three sections-
-VARC or the Verbal and Reading Comprehension- this section comprises of 34 questions which are mainly objective type multiple choice questions with a very few non-multiple-choice ones.
-DI and LR or the Data Interpretation and Logical Reasoning- this section has 32 questions with a mixture of MCQs and Non-MCQs.
-QA or the Quantitative Ability- this section comprises of 34 questions, both MCQs and Non-MCQs.
CAT is a three-hour long exam where one hour is assigned to each section. Students have to attempt the questions section-wise in the prescribed order with a restriction on switching between the sections. The order to be followed during the exam is VARC, DI & LR, and QA. The scoring pattern is stiff as to one negative marking awarded for each incorrect answer and three marks for every correct answer. The scoring is based on a four-scale pattern with percentile ranking being awarded.
However, those who have attempted this examination before would agree with the fact that not only prestigious, but CAT is also one of the hardest management entrance exams held in India. Therefore, to pass through it smoothly, it is very important for the candidate to opt for preparation from a renowned and trustworthy coaching institute. "With a will power to work hard and a mentor to show you the right path, your dream will become a reality". You can start your preparation from one of the best coaching institutes available as they provide you with the required guidance and multiple views to understand anything better. So, here we have tried our best to list down the best 5 CAT coaching institutes in Hyderabad for you to make your search ease and worthy.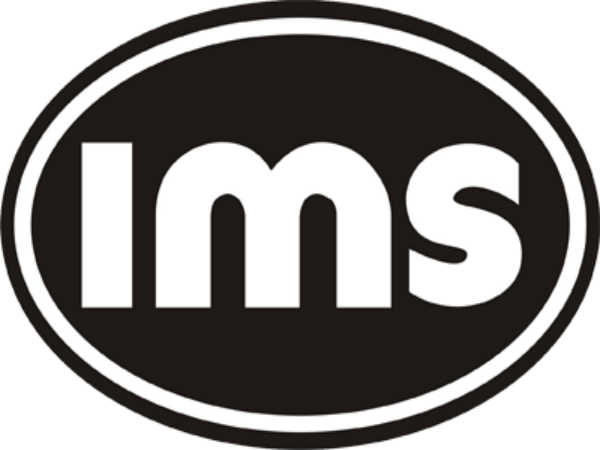 They are ranked among the top organizations for CAT coaching institutes in Hyderabad. IMS reportedly provides the ultimate preparation experience to their students. Not just that, but by being in the existence for the past 3 decades, this institute holds the record of being one of the oldest coaching institutes in India too. Driven by the passion for teaching, the faculty has vast experience and knows to handle every aspect of the exam with proficiency for unmatched test preparedness. The coaching institute offers various programs like the classroom, correspondence and test series which is focused on conceptual clarity and speed & accuracy to generate the best outcome out of it. With access to comprehensive study material, regular in-class instruction, workshops, proven techniques, practice tests, one-to-one interactions, feedback sessions to help measure their strong and weak areas, and unlimited support outside of class, IMS undeniably offers the most effective CAT preparation in Hyderabad.

Features
They provide their students with the best test series which is on the lines of actual CAT exam.
They have their own designed study material which is portrayed in a very easy way.
IMS provides flexible classes for working officials and final year students.
Their coaching institute have a very talented and trained faculty and they give personalized attention to each student.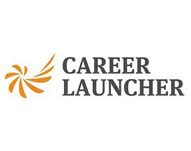 Career Launcher (CL) is a name to reckon in this field when it comes to CAT coaching. Backed with years of experience, this organization has built an enviable reputation of imparting intelligence-based training to strengthen core concepts for a positive outcome. CL boasts of a dynamic teaching staff well-versed with the right methodology and strategies needed to crack CAT. The coaching institute provides a structured curriculum, exhaustive study material to ensure that every student studying there gets 100% personalized attention. The mock tests offered closely match the actual CAT exam that gives candidates a precise measure of their standing and how well they are likely to perform. The mentors are friendly and cover the extra miles to offer their students invaluable tips, resolve persisting doubts and keep them focused and motivated by sharing mantras of success. Career Launcher also offers online coaching, correspondence program and a test series for those who cannot go for regular classes due to time constraints. In addition, they help groom their students for group discussion/ personal interviews.

Features
Regular faculty support and E-support for doubt-clearing.
Small batch size of only 20-25 students for individual attention.
CL has a library facility for its students.
They provide their students with practice mock exams online irrespective of time and place.

Another renowned institute that offers top-notch, a tailored coaching program for CAT in Hyderabad is the Triumphant Institute of Management Education (TIME). Having successfully mentored thousands of successful CAT aspirants, the institute has a result-oriented approach. TIME coaching institute is equipped with the latest study material, the right environment, experience, knowledge and resources to help students sail through the exam. In terms of their expertise faculty, it is second to none. Comprising of IIM/IIT alumni, the trainers provide the appropriate guidance to boost confidence and increase the IQ levels of candidates.
Detailed performance analysis for highlighting the strong & weak areas, shortcut techniques for time management and helping build on them is TIME's forte. The center also helps towards specific needs of CAT aspirants and offers a gamut of programs including full-time, part-time, weekend based as well as mock test series. In fact, TIME offers the complete package needed by their students. The coaching institute also conducts workshops and seminars to prepare selected candidates for handling the GD/PI rounds with deftness.

Features
They regularly conduct workshops for their students.
The faculty and ambience at T.I.M.E Hyderabad are very good.
This coaching institute carries its brand name and the study material provided by them is also excellent.
Their AIMCAT test series are very popular among candidates of CAT. It helps you to know your ranking amongst the test takers plus the analysis of the mock tests will help you to diagnose your weak and strong sections.
They also take care of the preparation for the subsequent stages like Group Discussions, Written Ability Test and Personal Interviews as well.
Fill this form and get best deals on "CAT Coaching classes"
100% genuine institutes aiming to help you ace studies
Get immediate response from the institutes
Compare institutes and pick only the best!
Feel free to choose the institute you like, and rest will be taken care of
BYJU'S prepares the student for the CAT with the help of top CAT trainers. Founded by Byju himself, the study program has three phases of course structure. BYJU'S being the creator of India's largest personalized K12 learning app and India's largest educational company offers highly effective, adaptive and engaging learning programs for students from classes 4-12 grades and competitive exams like JEE, NEET, CAT, IAS, GRE and GMAT. BYJU'S was launched in 2015 and has become the most preferred and loved learning app for students across age groups.
BYJU'S the learning app makes use of original content, interactive simulations, engaging and rich in animations video lessons from India's best teachers. Today, BYJU'S has over 30 million registered students and 2 million annual paid subscriptions. With an average time of 64 minutes being spent by a student on the app every day from 1700+ cities, the BYJU'S app is helping millions experience enjoyable and effective learning.

Features
They provide technology-enabled learning.
They provide the best teachers with engaging content.
They have individual learning profiles for students.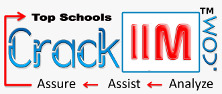 Having prepared and facilitated thousands of aspirants to international premium business schools such as Stanford, Kellogg, ISB, NUS, Crack IIM have strongly extended their horizons. They have given their best to fill the void in the best quality CAT training and in the backing and consulting to the premium Indian B-schools such as IIMS, SP JAIN, XLRI and have initiated Crack IIM.
Their training programs, for which several aspirants fly from even far off places to Hyderabad are highly depended in academic circles for the quality of instruction as their founders and instructors are alumni of premium B-schools such as ISB, Kellogg, IIM.
Cracking CAT becomes easier with Crack IIM-CAT Preparation and Training Institute. The mentors of this training institute are highly experienced and well trained from top B-schools itself which acts as an added advantage for all those who are appearing for CAT in coming years.

Features
Crack IIM-CAT has well defined, structure-wise segregation of course material for CAT preparation.
The training given to aspirants is for each section separately. The objective set by them is to score 96+ percentile within 3 months of training.
The institute aims to devote personalized attention to all their students with customized study plans, mock tests and mock GD/PIs.
This post was created with our nice and easy submission form. Create your post!
Comment