Best 5 CAT Coaching Institutes in Indore
Date : August 26, 2019
Management courses are one of the most sought after courses in the country and Indian Institutes of Management (IIMs), the most prestigious institutions. Established by one of the acts of the Parliament, the IIMs provide postgraduate, executive education and doctoral programs in the field of management studies. Admission to the masters' programme of business administration (MBA) of IIMs is secured through a national level entrance exam known as the Common Admission Test (CAT). CAT is one of the most difficult exams in the country. The CAT exam is a computer-based test of 3-hour duration which tests the aptitude of the test takers on three grounds – Verbal Ability, Quantitative Aptitude, and Logical Reasoning and Data Interpretation.
Out of the 20 IIMs, one is housed by the city of Indore. As such it witnesses every year, a massive exodus of management graduates and an immense influx of CAT aspirants as well.
Every year lakhs of students appear for CAT not many of them qualify it.  The reason is mostly the lack of guidance and the right approach which hinders the performance of the candidates. While an experienced mentor and good coaching are prerequisites for acing the CAT, it has become something that is mostly inaccessible for most of the aspirants. Many often, aspirants find themselves at crossroads, confused as to which coaching institute to join. As there are thousands of aspirants, there are lakhs of coaching institutes as well, each boasting of its curriculum, faculty, track record and performance. For those who find the right coaching institute, belling the CAT is a cakewalk, while for others, it's a dreadful dream.
There is a multitude of coaching institutions in Indore as well, some good and some bad, offering training for the CAT. Some of them achieve remarkable results too. Even in CAT 2018, the city produced a handful of 99 percentilers and some more IIM call getters. Rishabh Chaudria became the city topper with 99.81 percentile followed by Preksha Lunia, Shashwat Dharmadhikari, Shashank Agarwal and many others.
So if you are a resident of Indore and are planning to join the race, you must have knocked the doors of different CAT coaching institutes until now. While you are busy analyzing and comparing the statistics and past records of all the coaching institutes, we are here to offer some help. We have culled out the best 5 CAT coaching institutes in the Indore city and the list is here for you to explore.

Presto, as the name suggests, refers to a quick tempo. Presto Solutions works in the same spirit. Their endeavor is to provide quick solutions to all the academic apprehensions of the students and provide fruitful results. They have a lot to boast about; highly qualified and skilled faculty, superior teaching techniques, well-researched study material, and happy students. Presto solutions treat every student as their responsibility and continuously work on the overall academic development of every individual. It has been imparting knowledge since the last 5 years and has trained more than 10,000 students. The coaching has centers at three remote locations –Bhawarkuan, Vijaynagar, and Rajmoholla.

Features
The faculty comprises highly qualified and skilled faculty members, mostly MBA and Mtech graduates. The faculty at Presto Solutions is its most prized asset. Such adept professionals teach students with remarkable techniques and methods.
At Presto, classes are held 6 days a week with regular revisions and practice. The students are taught everything, right from the basic concepts to the higher advanced level problems.
Presto Solutions believes in providing individual attention to all its students and focuses on personalized growth. Hence, the batch sizes are small, comprising not more than 25 students.
Here assistance is provided not only till the commencement of the exam but after that as well. They guide you till you finally secure a seat in your desired B-school.
Online tests are available for CAT to make the students get familiar and habitual of the online test pattern.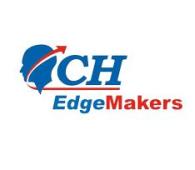 If you are a resident of Indore and are dreaming to get into a B-school, you definitely must have heard the name 'CH EgdeMakers'. CH EdgeMakers have been in the market since 1997 and is a popular choice of over 1 lakh students in the field of CAT coaching institutes. It has training centers at four major locations – Navlakha, Janjeerwala Square, Vijay Nagar, and Annapurna. These training centers provide regular classes, comprehensive study material, test series and pre-placement training assistance to students. With 19 years of the biggest and the best faculty, unmatched results and highest call getters, CH Edgemakers is undoubtedly one of the premier coaching institutions preparing students for CAT in Indore.

Features
CH EdgeMakers follow an innovative yet profound teaching methodology. They believe in keeping things simple yet effective.
They are very clear in terms of who they are preparing, what they are preparing for and how they are preparing.
The courseware is comprehensive, thoroughly researched and well presented.
They have a special student care call centers to address the grievances and confusions of the students and provide them with explicable solutions.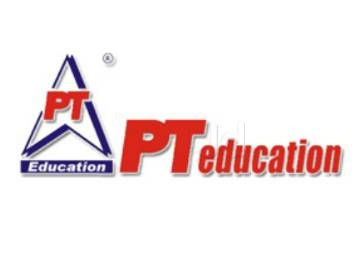 If you are looking for a good coaching institute in Indore to help you sail through the Common Admission Test (CAT), then PT Education is the right stop for you. Here is where PT Education comes to play. The institute emerged in 1993 as a brainchild of Sandeep Manudhane. The idea was to provide top class coaching to CAT aspirants and today it stands as one of the most reputed coaching institutes providing assistance to CAT aspirants. The core idea is to increase the intellect, speed, accuracy, and problem solving and time management skills of the candidates. They focus on innovative methods of teaching to make the curriculum interesting and enthralling. In addition to the regular classroom programme, PT Education also offers crash courses for those who just need a bit more practice.

Features
PT Education is spread across with country with 80 centers at different locations.
The faculty is highly experienced and competent.
The trainers are available 24*7 to solve any doubt that a student might be holding upon.
The class size is usually small to attend to each and every student personally.
Rigorous practice is a key feature of the institute to polish the skills and aptitude of the students.
The institute offers one to one sessions with the experts for problem-solving.
They have produced 17 CAT toppers in the last 9 years.
Fill this form and get best deals on "CAT Coaching classes"
100% genuine institutes aiming to help you ace studies
Get immediate response from the institutes
Compare institutes and pick only the best!
Feel free to choose the institute you like, and rest will be taken care of
The journey of Triumphant Institute of Management Studies (TIME) began in 1992 in a small room at Hyderabad. In its journey of 25 years, it has made remarkable progress and now stands as a premier institute providing CAT coaching. It has helped thousands of students in moving forward on the path of success and reaching their goal. It has produced hundreds of CAT toppers and holds the highest number of IIM call getters. The core team of TIME comprises 40 highly proficient IIT-IIM graduates. It has spread to over 116 places with 240 centers at different locations. It houses an unmatched faculty whose skills, knowledge, and experience help the students increase their aptitude and IQ levels.

Features
The branches are equipped with well-stocked libraries and well-ventilated classrooms.
The main focus is time management through short cuts and special tricks to solve the questions.
It offers both 2 years and 1-year classroom training programmes.
Crash courses and weekend batches are also operational at all the branches.
Frequent workshops, seminars, and doubt sessions are held.
Training for personal interviews is provided by IIM graduates themselves.
The course material is divided into 5 difficulty levels ranging from the basics to the advanced level.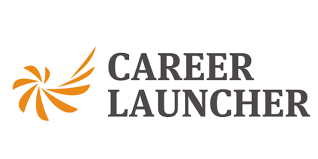 Another renowned institute providing coaching for Common Admission Test (CAT) in different cities is Career Launcher. Spread over 100 cities in India, the institute has been imparting knowledge and training since the last 23 years. It covers thousands of students, those accessible remotely and those sitting far away. Career Launcher provides classroom training to the enrolled candidates as well as online mentorship for virtual access to faraway candidates. The forte of Career Launcher is their curriculum design and methods of approach which makes it very easy for the CAT aspirants to grasp the topics. The faculty members lay special emphasis on aspirants' understanding, conceptual clarity and persistent doubts. They work to improve students' knowledge, strengthen their aptitude and develop problem-solving skills in them.

Features
It provides a well-structured curriculum and comprehensive study material.
The students at Career Launcher are provided with personalized attention.
The test series is researched and designed by experts and is usually very close to the actual CAT papers.
Online classes, correspondence programs, and test series are available for time-starving aspirants.
Smart CAT tracker and night classes are some special features of Career Launcher.
Special grooming is provided for GD-PI sessions.
This post was created with our nice and easy submission form. Create your post!
Comment