Best 5 CAT Coaching Institutes in Jaipur
Date : August 26, 2019
The Common Admission Test (CAT) is a computer-based test for management programs which is held in India. The test consists of several sections that are Quantitative Ability (QA), Verbal ability (VA), Reading Comprehension (RC), Data Interpretation (DI) and lastly Logical Reasoning (LR). The Indian Institute of Management (IIMs) started this exam for selecting the students for their business administration programs. The test is conducted each and every year by one of the (IIMs) based on a policy of rotation. The Indian Institutes of Management are leading institutions which provide management education in India with older IIMs which have been established from past more than 50 years. Today, there are twenty IIMs established in different parts of India.
However, those who have attempted this examination ever would agree with the fact that not only prestigious, but CAT is also one of the hardest entrance exams held in India. Therefore, to pass through it smoothly, it is important for the candidate to opt for coaching from a renowned and trustworthy institute.
The CAT exam contains total 100 questions, which are divided into two sections.
Logical reasoning & data interpretation contain 32 questions
Reading comprehension, verbal ability, and quantitative ability contain 34 questions
"With a will to work hard steadily and a mentor to show you the right path, your dream will become a reality". You can start your preparation from best coaching institutes available as they provide you with the required guidance and multiple views to understand anything better.
Being the Pink City of the country, Jaipur is not just historically rich but even possess a good academic record as well. In this city, finding a reliable CAT coaching institute is not a difficult job. There are several options available that can directly get you the admission in top business schools. Since there is an abundance of options for CAT coaching institutes in Jaipur, you will have to make sure that the one you have picked is best and trustworthy. So, we are here with a few research results regarding the best CAT coaching institutes which actually offers what they promise at the time of admissions. Here is the list of finest 5 CAT coaching institutes in Jaipur which will guide you till the end. So, let's just go through the list of best 5 CAT coaching institutes in Jaipur and choose one among all.

It was the year 1992 and Hyderabad was the city that saw the foundation of the TIME Institute. But, over the period of time, this coaching institute has managed to grasp so much of attention and recognition that today, it has more than 200 centers all over the country. Managed by a team of graduates, post-graduates, and doctorates, the institute boasts about its trained and skilled faculty. Apart from providing CAT coaching, this institute also offers training for other competitive exams. Also, it has stepped into several pre-school segments as well. As far as the results are concerned some of their students have bagged 100 percentiles in CAT and that too, not just one or two but many times since its inception. TIME's training program for MBA entrance prepares one not only for CAT but also for various other MBA entrance tests like XAT, IIFT, SNAP, CMAT, TISSNET.

Features
The faculty and ambience at T.I.M.E Jaipur are very good. This institute carries its brand name and the study material provided by them is also excellent.
They regularly conduct the workshops.
Their AIMCAT test series are very popular among aspirants of CAT which will help you to know your ranking amongst the test takers plus the analysis of the mock tests will help you to identify your weak and strong sections.
T.I.M.E.'s offering takes care of the preparation for the subsequent stages of Group Discussions (GD), Written Ability Test (Essay) and Personal Interviews (PI) as well.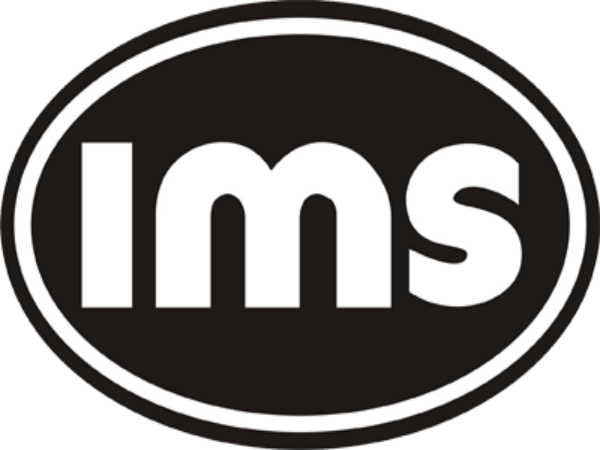 IMS is the most prestigious and renowned CAT coaching institutes of Jaipur. Not just that, but by being in the existence for the past more than 3 decades, this institute holds the record of being one of the oldest coaching institutes in India. The basic principle of this coaching institute is to help their students become self-aware and deterministic. This coaching institute works with the aim of motivating, guiding, and mentoring students till they achieve their aspirations and desired success. With a team of dedicated and experienced faculty, IMS has managed to stand at the 4thposition in the education sector. Moreover, this institute also boasts about positioning itself at the 44th position in the list of top 50 trusted service brands of India. The fact that IMS has more than 90 institutes across the country simply reflects its reliability. And that it has helped over 50,000 students to get into renowned colleges just acts like a cherry on the cake.

Features
IMS is well known for its mock series as they help students to completely prepare for the actual CAT exam.
IMS coaching provides good career counsellors and best faculty.
IMS is old and most trusted institute as their no. of students have topped the CAT.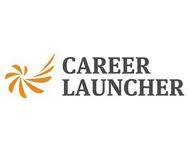 Another popular name in the list of prestigious CAT coaching institutes in Jaipur is Career Launcher. Launched in 1996, Career Launcher is regulated by a team of competent IIT and IIM alumni. For more than 25 years in this sector, the coaching institute has very well established itself as one of the reputed and trustworthy institutes of the country. Keeping that in mind, today, CL has more than 200 centers in almost 100 cities. Furthermore, not just in India, but this organization has its hands expanding to other Asian countries as well. Apart from providing coaching for CAT and other competitive exams, Career Launcher is even working as the management schools. The institute has established its two schools in the years 2005 and 2006 respectively with the name of Indus World School and Indus World School of Business.

Features
The faculty at Career Launcher Jaipur is outstanding, the study material provided by them is at par with the difficulty level of the actual CAT exam.
Their workshops known as Smart Quant Cracker are very beneficial for the students.
Career launcher has a group of talented faculties which is a bonus and the most important feature.
Their online material is also unique and very helpful.
Fill this form and get best deals on "CAT Coaching classes"
100% genuine institutes aiming to help you ace studies
Get immediate response from the institutes
Compare institutes and pick only the best!
Feel free to choose the institute you like, and rest will be taken care of

Established in the year 1993 by an IIT graduate, PT Education provides superior and quality CAT coaching to thousands and more candidates every year. Apart from conducting classes in its center, the institution also offers online classes to students at the place where it provides lectures, mock-tests, courseware, and everything else required to grasp an admission in the top business institute through CAT. PT Education offers 1-3 years of training and students have the liberty to choose any desired course, based on their requirements. PT provides coaching classes not only for CAT and other MBA entrances but also for UPSC, CLAT, IPM, GOVERNMENT exams. The institute also provides few free services on their website.

Features
PT education offers classroom and self-preparation series who are very beneficial for students.
Faculty at PT education is very helpful, talented and supportive.
Classroom teaching here is superior to any other coaching platform as they provide more classes and better personal attention which helps students to open up about their query and get it clear.
PT education provides enough sessions for GD, WAT and Mock Interviews.

Another dependable institute in the list is Endeavors Careers Pvt Ltd. established in 2005 in Ahmedabad. The institute assures that its DNA is formulated to not just help students but also to improve their aptitude and attitude that would allow them to tackle different problems seamlessly. The motto of Endeavors is 'Dream, Endeavour, Achieve.' Hence, it provides the required confidence in students to help them achieve every goal.Endeavor's DNA is designed to shape not just the aptitude, but also the attitude of young aspirants and inspire a belief in them as they get ready to take life head-on. It is powered by a team of Top B-schools' alumni with a history of delivering the best from the beginning. With a consistent improving team that supports the highest level of service delivered in the industry, Endeavor has created a niche which is unmatched.

Features
Endeavors Careers Pvt Ltd is equipped with several state-of-the-art facilities, such as the library, student-friendly classrooms, computer labs, reading rooms and one-to-one mentoring.
Endeavors CAT course structure has been formulated to emphasize accuracy, performance, clarity, and speed. Hence, one can ensure 100% guidance and superior training in this institute.
They give their students personal attention and help them improve the individual sections.
The environment provided at Endeavors is very helpful in focussing the aim of cracking CAT.
This post was created with our nice and easy submission form. Create your post!
Comment