Best 5 CAT Coaching Institutes in Surat
Date : August 26, 2019
CAT exam termed as the Common Admission Test is a computer-based MBA entrance test for admissions into the IIMs and several other reputed B-Schools in the country. CAT exam is conducted each year by the IIMs on a rotational basis and CAT exam this year is expected to be conducted by IIM Kozhikode. The paper consists of 3 sections, having 100 MCQ & Non-MCQ questions that are to be completed in 3 hours. Each section has an individual time limit of one hour.  CAT exam pattern has always observed several changes over the years. Remaining true to its unpredictable nature, the CAT difficulty level is expected to rise every year.
Apart from the IIMs, CAT is also a prerequisite for admissions into the numerous other extraordinary management colleges across India which includes institutes like S.P Jain Institute of Management and Research (SPJIMR), Faculty of Management Studies (FMS), MDI (Gurgaon), Institute of Management Technology (IMT), Jamnalal Bajaj Institute of Management Studies which is termed as (JBIMS), International Management Institute (IMI), National Institute of Industrial Engineering (NITIE) and many others.
CAT is one of the toughest exams in our country. More than two lakhs candidates compete for around 4000 seats in 20 IIMs. The number of applicants increases each and every year and the IIMs have also started diversifying their intake pool. Adding to the above factors, a candidate needs to score really good in CAT to get a call from any of the 20 IIMs. Thus, an extensive CAT preparation is of primary importance which one receives in organized form in any prestigious CAT coaching but on the other hand, this is the fact that self-study with coaching is the real key to success.
Surat being educationally rich holds a record of the maximum number of students who have topped CAT exams. There are numerous coaching institutes for CAT preparation in Surat, but you need to choose the best one among all. Most of the coaching institutes offer a lot at the time of admissions but does not fulfil later. So, you need to be very careful while choosing a coaching institute as per your requirements and also by analysing the past results of that coaching institutes. There are many factors which are needed to be considered before joining one of the coaching institutes. Keeping in mind all those factors we have compiled the list of 5 best CAT coaching institutes in Surat which will ease your search for a good coaching institute for CAT in Surat. Let's just go through the list below.

Triumphant Institute of Management Education which is widely known as TIME is India's leading test preparatory coaching institute with a pan-India presence. It is headquartered in Hyderabad and was established in 1992. TIME is today acknowledged as a multi-location, multi-programme training specialist which run on corporate lines. TIME offers a wide range of programs not only for national and state level entrance exams like the CAT, MAT, JEE MAIN, and JEE ADVANCED but also for the international entrance exams like the GMAT, GRE, IELTS, and TOEFL. TIME offers best class training for CAT and other MBA entrance exams. Their training module is designed based on their 26 years of experience in training students across the nation. It is considered best among the eminent coaching institutes and has set the number of success stories. TIME offers both college-level courses and school level courses ex. IIT, NEET, CLAT, IPM, NDA, CAT, GATE, GMAT, IELTS, TOEFL, SSC-CGLE and many more.
Mr. Mayurkumar Bhakar the center director of TIME Surat completed his graduation in Environmental Engineering from L.D College of Engineering, Ahmedabad in 2011. Thereafter he completed his MBA from IIM Calcutta in 2014. He has approximately three years of work experience in marketing & sales.

Features
AIMCATs (All India Mock CATs), students are provided with 55 full-length Mock CATs, which are on the lines of actual CAT.
150+ Online Sectional Tests which are available on the Online Student Home Page (SHP) of the student portal. These Online Sectional Tests are divided into Basic, Intermediate, and Advanced.
CAT Replica Tests (CRTs), there are 10 CRTs. The CRTs are designed as the expectations for recent CAT papers.
Other Management Entrance Tests said as (OMETs). Mock Tests for all other Management Entrances like XAT, IIFT, NMAT, SNAP, IRMA, CMAT, MAT, TISS, etc. are given to the students studying.

Pro Talent academy is being run for the last 14 years in Surat. This academy provides coaching not only for CAT but several other exams also like CLAT, UPSC, IAS, GMAT, GRE, after 12th BBA entrance exam and Bank PO. Pro Talent Academy has trained more than 50000 students so far. It is one of the reputed names for training CAT aspirants because of their noticeable result. Pro Talent academy has the faculty of IIM-Ahmedabad. They also provide online video lectures which one can study anywhere anytime. Courses at Pro Talent Academy are cheap and affordable.

Features
Pro Talent provides video lectures and also separate columns for current affairs is available on their portal.
They provide students with the best study material for CAT which proves very helpful.
Pro Talent Academy has several job training programs for HR and engineering.
The Academy also provides pdf files on their online portal which helps in quick revision.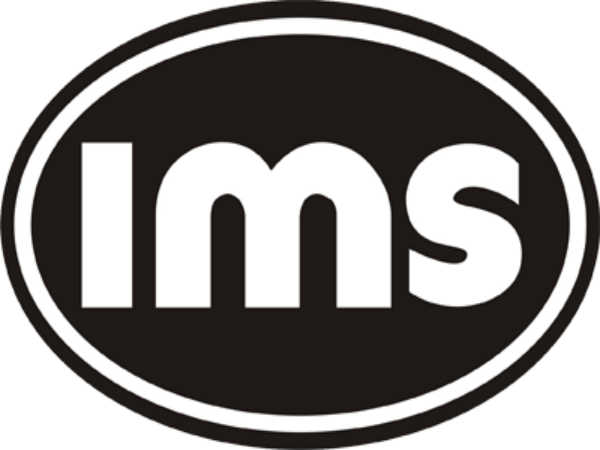 IMS boasts of being one of the oldest institutions in India in the field of management education, providing a platform for students to shape their careers. Professor Rane started correspondence training courses for various management entrance examinations to Indian business schools and was the ambassador for the MBA degree and its opportunities in India. IMS motto is to be with their students, to mentor, motivate, guide and accompany them in their educational journey, till they cross the milestone of their coveted entrance examination. IMS provides coaching for both graduate programs (CAT, IBSAT, MH-CET, CMAT, MAT, SNAP, MBA entrances, GD-WAT-PI), undergraduate programs (BBA, LAW, Hotel management) and even for bank and government exams. They nurture aspirations and facilitate achievement. Today, after more than 40 years in the industry, IMS has managed to touch the minds and lives of millions of students through their wide network of more than ninety centers across 44 cities, with a family of over 1,000 working officials with the IMS brand. IMS's present managing director Kamlesh Sajnani expanded IMS's presence across India, establishing centers in every major metropolis and several smaller cities.

Features
IMS design their own study material to cater to their own teaching methodology.
IMS provides flexible classes for their students.
Faculty of IMS is very talented and trained and they give personalized attention to every student.
Fill this form and get best deals on "CAT Coaching classes"
100% genuine institutes aiming to help you ace studies
Get immediate response from the institutes
Compare institutes and pick only the best!
Feel free to choose the institute you like, and rest will be taken care of
Endeavor's DNA is designed to shape the youngster's attitude, aptitude and instil confidence in them as they get ready to take on life. Endeavor is regulated by a team of top B-schools' alumni with a history of delivering the best since the beginning. By adopting a scalable back-end to support the highest level of service delivered in the industry, Endeavor has created a niche which is unmatched. This resonates in the slow but consistent growth of the company which reinsures growth with a cautious but long-term approach. Hence, their motto is – Dream, Endeavor, Achieve. It was founded in 2005 in Ahmedabad.
Endeavor Surat has been matching its pace with the 4th rapidly growing city of the world, since 2009. Despite a number of CAT coaching institutes being present in the city, Endeavor Careers, in a very short span, has emerged among the top players of the MBA preparation coaching centers in the city. The center focuses on the editorial and practical sides like book reviews and also, has students who are willing to dream, endeavor and achieve. Every college in Surat surely has students from Endeavor, who created history.

Features
It provides one to one mentoring which helps resolving students queries.
Faculty at Endeavor is very supportive and highly concerned about the students.
They have well-equipped libraries, classrooms, computer labs, and reading rooms.

Mr. Hasmukh Agrawal and Mr. Agrawal have more than 15 years of experience in training students for various competitive examinations and has an enviable record in placing students in top B-Schools in India and abroad. FuturiSM remains a celebrated name in the academic circle in India. FuturiSM alumni have decorated every IIM, more than 45 of top 50 American Universities, and INSEAD, NUS, ISB, XLRI, FMS-DU and SP Jain among other top-class universities and colleges. FuturiSM continues to train students for CAT, GMAT, GRE, SAT, TOEFL, IELTS, CMAT and CLAT. Mr. Agrawal also offers admission and visa consulting to study abroad aspirants. They strive to work with top executives from educational institutes, industry, and government to help them make better decisions, convert those decisions to actions and deliver the sustainable success they desire in life. For students, they assure to create an educational environment where the students can move beyond marks and grades and get encouraged to think originally. Be empowered to make the project and discuss thoughts, ideas and in turn improvise on them in the way which they can embrace logical understanding and rationality of thoughts. For teachers, they desire to encourage and empower them to become cultivators of curiosity, original thinking and not just the disseminators of information.

Features
They provide the best study material designed exclusively by their experts.
This post was created with our nice and easy submission form. Create your post!
Comment