Best 5 CDS Coaching Institutes in Lucknow
Date : July 27, 2019
The "Combined Defence Services" (CDS) Examination is conducted by the (UPSC) Union Public Service Commission twice a year for recruitment into the Indian Military Academy (IMA), Officers Training Academy (OTA), Indian Naval Academy (INA) and Indian Air Force Academy (IFA). The Notification for the examination is usually released during the months of October and June. And the examinations are conducted in the month of February and November respectively. Only unmarried graduates are eligible to appear for the exam.  For better results, you need to join one of the best CDS coaching institutes to prepare yourself the best. Here we are providing you with the list of best 5 CDS coaching Institutes in Lucknow. The successful candidates are admitted into the respective Academies after an interview which is conducted by the Services Selection Board (SSB).
(a) Indian Military Academy, Dehradun
(b) Indian Naval Academy, Ezhimala
(c) Air Force Academy, Hyderabad
(d) Officers Training Academy, Chennai
The SSB interview lasts for approximately a week, during this process a candidate undergoes various activities like physical and psychological tests to ascertain whether he is an officer material or not. Apart from the SSB interview, Air Force Academy candidates (only those candidates who have applied for flying branch) are tested for PABT. After these tests, candidates undergo a medical examination before finally getting admitted to the above-mentioned academies. On completion of training, they are admitted into the armed forces. Armed forces offer a very exciting and adventurous career to young men and women in several fields. To ensure whether the appropriate candidates are chosen, a comprehensive selection process is adopted by the armed forces through an interview conducted by the Service Selection Board (SSB). This system of selection is typically based on the "trait theory" of leadership which believes that every leader should have some specific and pre-determined leadership traits. It is based on an objective assessment of each candidate in which the qualities like initiative, alertness, judgement, courage, physical fitness, endurance, co-operation, group planning, decision capability, knowledge, etc. are determined. In addition, the psychological and mental robustness of the candidate as per the requirements of the Armed Forces is judged. Finally, an overall assessment of the personality of a candidate is made by the way of an exhaustive personal interview. Women candidates are only eligible for OTA (Officers Training Academy, Chennai). So, let's just go through the list of best 5 CDS coaching institutes in Lucknow.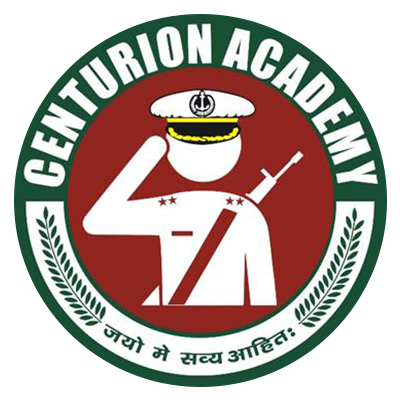 Centurion Academy is known for being one of the best preparatory coaching institutes for the interviews of SSB and other similar written exams. The Centurion Academy is one of the finest, the premier, and the best academies for clearing interviews of the Services Selection Board (SSB) for officer level. It is an academy of proven capacities for preparing you for a career into the Armed Forces of India (the Air Force, the Army, and the Navy). The academy prepares you in the best possible manners for succeeding in CDS, SSB, NDA, AFCAT, and other examinations, in Lucknow. The Centurion Academicians train the aspiring candidates bearing in mind, every test held during the 5 days of Services Selection Board including interviews. Hence, they provide training opportunities for all the outdoor and screening tests, psychological tests, and group discussions. The Academy holds an experience of coaching 5000+ successful aspirers in this field. Moreover, the Centurion Academy enjoys the best selection rate over the past years. They are amongst the best CDS coaching institutes in Lucknow. The Centurion Academicians are an expert in coaching aspirants of the Defence services for SSB interviews for Army, Navy and Air Force selection boards. They achieve this by preparing candidates for the exams like UES, JAG, TES, NDA, CDS, OTA, SSC, NA, AFCAT, TGC. They also gear the girl candidates for the special entry scheme for women. The Centurions train the hopeful candidates for Army too, via exams of PC(SL), (SCO), ACC. Similarly, they train the Navy Candidates for the exams of HET, CW, SD. Lastly, they also train the aspiring Air Force candidates for their exams like F(P), GDOC, Branch Commission and NCC C certificate. They also offer to coach for the written exams for OTA/ACC/NDA/CDS/CAPF(AC) and/or AFCAT. The faculty of the Centurions consists mostly of renowned faculty members and ex. officers and enjoys a great experience. Bearing their dedication in mind, one undoubtedly can say that they every effort for helping you in becoming an officer. The academic environment at Centurion Academy is greatly inspiring. This promises to help you achieve success in your efforts.

Features
Doubt-Clearing sessions for every subject.
Regular Practice Sessions with the short-tricks approach.
Outright Coverage of syllabus.
Weekly tests and assessment are organized as per exam pattern.
Regular Parade practice sessions and physical activities are held to ensure military class discipline among Centurion cadets.
Time management and the art of handling tricky questions are taught by highly qualified experts.
Regular Personality Development sessions with English speaking classes are held to generate OLB (officer like behaviour).
High-end study material is given for deep analysis of upcoming Defence exams.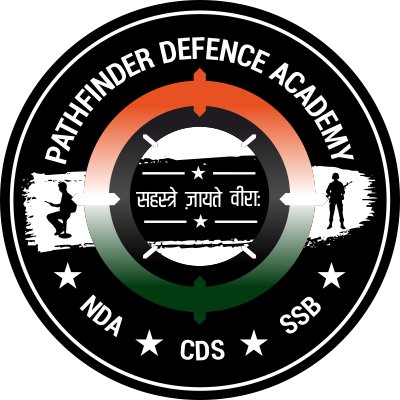 Pathfinder Defence Academy is an institute which aims to brings a stronger nation through defence services. The institute has attained a unique distinction and reputable stature amongst the CDS coaching institutes in Lucknow. Pathfinder Academy offers elementary and foundation courses to the CDS aspirants. Their training programs are backed by a disciplined environment and ace instructors. The CDS institute not only ensures a timely coverage of syllabus but also provides weekly and monthly mocks. The training methodology of Pathfinders Defence academy incorporates different learning approach actualities and illustrations. This enables the CDS aspirants to learn and understand more. Their high quality of professional training makes them a predominant CDS coaching institute of Lucknow. Pathfinders Academy also covers other defence exams like NDA, SSB, Air force, etc. The place is a pit-stop for CDS aspirants in Lucknow to boost up their preparation.

Features
Unmatched infrastructure supported by modern technological aids.
Dedicated and experienced faculty for every subject.
Wide range of relevant books and study material.
Doubt classes for weak students.
Exhaustive collection of tests.
Personality development and spoken English classes.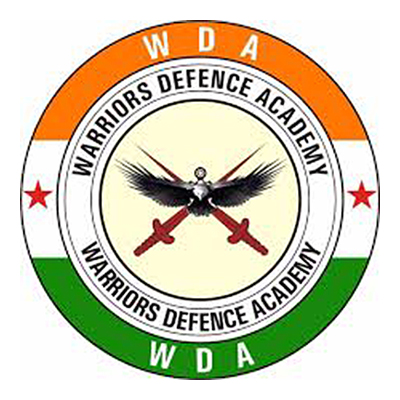 When some of the most experienced defence career coaches gathered, Warriors' Defence Academy came into existence. They are a team of career coaching experts. They provide complete grooming to the aspirants who appear for written examination for NDA/CDS and SSB interview to become the Defence officers. They provide short-term and long-term coaching for NDA/CDS and SSB aspirants. Their study material is updated as per the current exam pattern of the UPSC. Well equipped audio-visual aids and meticulously designed study material is made by their renowned faculty. Computerized coaching is also provided by their coaching institutes. Use of LCD projector, Atlas, Maps & Mnemonics are done to make the academic lessons easy to grasp. Personalized attention is given to each candidate to overcome his or her shortcomings. Warriors' Defence Academy may be considered as one of the most preferred CDS coaching institutes in Lucknow.

Features
Faculty–Some of the best names in the field of Defence career coaching are present to provide psychology, GTO and interview training.
Infrastructure–State of the Art infrastructure facility for indoor-outdoor coaching.
Fees–Competitive fee structures have been designed to allow deserving candidates from every stratum of society to get an opportunity to avail coaching facility.
Computer-aided coaching for NDA/CDSE written test.
Experts coaching for Personality Development, Leadership, Team Building and Soft Skills.
Specialized coaching is also given for GTO tasks.
SSB Interview guidance for TGC, NDA, TES, CDSE, SSC.
Outdoor task training is done daily.
Proficiency in Group Discussions by organizing GD classes regularly.
Personal attention and grooming are done for improvement in the performance of their candidates.
Fill this form and get best deals on "CDS Coaching classes"
100% genuine institutes aiming to help you ace studies
Get immediate response from the institutes
Compare institutes and pick only the best!
Feel free to choose the institute you like, and rest will be taken care of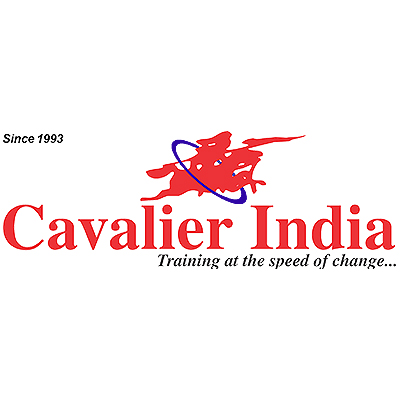 Over the last two decades, Cavalier India has emerged as the most dependable and time-tested organization in the field of SSB coaching. It has helped in turning the dreams of thousands of their aspiring candidates into reality. Cavalier India has been revolutionized as SSB coaching. They are the first SSB coaching network with multiple branches across the country. They were ISO certified more than a decade ago i.e. prior to even the birth of most of their competitors. By creating the biggest talent pool of SSB trainers they broke the traditional SSB coaching methodology. Back then only one or two instructor based coaching centers were run which were modelled on the lines of tuition centers. The Institute is devoted to delivering defence training in concert with a competitive environment. In pursuit of attaining this objective, the institution takes utmost care that the course, faculty, study material, pattern of teaching and assessment of their students are, to the best of their ability. Their results themselves speak about them. Frequent examinations, personal attention, continuous monitoring by the faculty and standard study material are hallmarks of their institution. Their continuous endeavour is maximum utilization of the students' talent and its application in the improvement of their career prospects.

Features
Full Day Sessions: They and their partner institutes are running full-day classes for students.
Easy to Reach: They are at a very prominent location and the transportation facility is also very good.
Qualified Teachers: They have very well trained and qualified teachers in their institutes to teach you better.
Useful Courses: Their courses are well updated and sold in the current market.
Regular physical training sessions are held.
All India Mock test is conducted just before the NDA Examination.
SSB interview classes are organized in order to train for the interview sessions.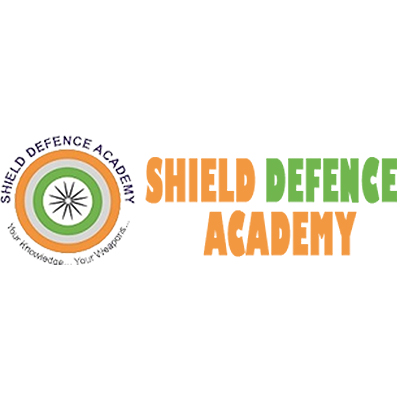 Shield Defence Academy deserves a notable mention when it comes to eminent coaching institutes for NDA, CDS, NA and AFCAT examinations. They are a mass favorite in Lucknow. The coaching institute follows a planned process for the selection of candidates into exams like CDS, NDA, Air Force etc. As regards the training for CDS, Shield Defence Academy holds one of the most experienced and learned teams of faculty members and experts. These experts work equally hard with the students to inculcate adequate knowledge in them so that they clear the CDS exam. They also train the students to perform well under the exam pressure. The assistance is not just provided for the both written examination but for SSB interviews too. Apart from CDS, Shield defence Academy offers to coach for the UPSC NDA/NA written examinations too. They also provide training for special Entry Scheme for Women. They guide you systematically and build up the best in you. From "I want to be an officer" to "I am an officer", Shield creates a pathway to success. Hard working and diligent aspirants can end their search for CDS coaching institutes in Lucknow by joining Shield Defence Academy. If you are aspiring to be an officer, they make your dreams get fulfilled here.

Features
A team of dedicated assistant faculties is available on a regular basis to solve the problem of students through problem-solving sessions till the selection.
They conduct free of cost Mock Test until the duration of the course to judge & monitor the performance before the actual exam.
They provide complete CDS guidelines under the guidance of Ex-Officers to all the students.
They provide information regarding all the notifications & forms via SMS.

Anupam Defence Academy, Lucknow came into being in 1984 due to the efforts of Retired Colonel O.P. Bahukhandi. The coaching institute provides preparatory training into different courses like NDA, CDS, SSB, CPF, etc. It gives shelter to all the students who come from urban, rural and unprivileged parts of India and provides them an ambiance where their analytical skills are developed. There are well-designed programs aimed at testing and educating the students. The course material is scientifically designed and upgraded to suit the requirement of the entrance tests. Here, the students are provided with various techniques to master the skills required to sail through the exam. The Academy also provides facilities like web study, doubt-removal sessions, and various orientation sessions to provide the necessary defence exposure to the students. As personality and communication skills are one of the prerequisites for exams like CDS, they give prime attention to it. Every student at Anupam Defence Academy is trained to have an analytical personality and excellent communication skills. These attributes have made the academy a popular choice of the CDS aspirants of Lucknow.

Features
One of the most experienced faculty of Lucknow.
Detailed analysis of exam pattern in the previous years.
Special counseling sessions for the weaker students.
Personality development and soft-skills development sessions.
Food and hostel facility.
This post was created with our nice and easy submission form. Create your post!
Comment