Best 5 Coaching Institutes for PCS(J) in Lucknow
Date : July 30, 2019
Judicial Services Examination or the PCS (J)-Provincial Civil Service-Judicial Examination which they are commonly referred to, are entry-level exams for law graduates to become members of the judiciary. For Lower judiciary services the eligibility criteria for appearing in Examination is a degree in LLB and the candidate should be enrolled or qualified to be enrolled as an advocate under the Advocates' Act 1961. No experience is required, and even final year candidates can also appear. The age limit varies according to the state. it is usually between 21 to 35 years and for Higher Judiciary Services the eligibility is that candidates must be graduates in law and have a minimum number of years of litigating practice; usually 7 years.
Judicial Service Examination is held in 3 successive stages namely Preliminary Examination, Mains and Viva-Voce/Interview:
Preliminary Examination– The preliminary examination acts as a screening for the Mains exam. It comprises objective type questions. The marks obtained in the preliminary examination are not counted for the final selection. The percentages of qualifying marks vary as per the state. The minimum qualifying mark in the preliminary examination is 60 percent for general and 55 percent for the reserved category.
Mains Examination– The mains examination is subjective type. The exam comprises three to four papers. The marks secured by candidates are counted for the final selection of exam. Candidates three times the no. of vacancies are called for viva-voce.
Viva-Voce/Personal Interview– This is the last stage of selection where candidates are assessed on general interest, personality and intelligence among other factors.
The syllabus varies across states. The syllabus is broadly divided into Civil law, Criminal Law and Language paper. The weightage given to the language paper is around 20 percent to 35 percent. The mains examination constitutes six to seven papers and almost 70% of the questions are of law. There are numerous coaching institutes in Lucknow for cracking the shell of PCS (J) but it's hard to decide from the ample of options so here is the list of best 5 coaching institutes for PCS(J) in Lucknow which is undoubtedly the best and will lead you to actually live your dream. So, let's just go through the list of best 5 coaching institutes for PCS(J) in Lucknow.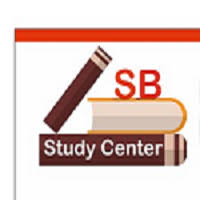 Shri Balaji Study Center provides coaching for PCS-J, UP POLICE, and UPSI. It is opened 24 hours even on Sunday. Shri Balaji is an old name in the field of civil exams and is trusted by students. The institute has set various examples which clearly show the quality of the study. Shri Balaji is an affordable institute and the perfect destination for an aspirant who is serious for cracking PCS-J.
Shri Balaji aims to provide students the best of them and help them achieve their dream in an organized way. They believe that every student has the potential, but it has to be utilized in the right manner.

Features
Shri Balaji center has well-equipped classes which creates a good environment for studying.
They have a talented group of faculties.
The center focuses on each student individually.
They provide students with the best-updated study material.

IAS Next relentlessly works towards realizing the dream of Mr. Sudhanshu Mishra the founder behind the whole platform, to teach and train both the Hindi and English medium students to partake in the process of nation-building by joining the Civil Services. IAS Next provides coaching for IAS/PCS/PCS-J. IAS Next aims to develop amongst its students a competitive attitude along with strong academic base with quality teaching and individual attention as its hallmark. IAS Next is on the mission of creating the new youngsters who understand the basis of the exam and guide them on the right path for better results in one precise manner. IAS Next desires to create a den of aspirants who are seriously looking towards a career in civil services. Their vision is to create an arena of possibilities to turn every students' dreams into reality. They have a belief that to discover the potential of each candidate, coaching institutes should guide them to achieve sure success.

Features
Interactive classroom sessions which help students to open up about their queries.
They give personalized attention to each student.
Tests are conducted and reviewed in a proper manner so that students come to know about their mistakes.
They give emphasis on each topic
Vaid's ICS Lucknow is a leading Consultancy for Civil Services. It was started in 1988 to provide expert guidance, consultancy and counselling to aspirants for a career in Civil Services. Moreover, it also provides consultancy in social science information and research. Vaid's ICS provides coaching for civil exams precisely IAS and PCS. The Institute has achieved phenomenal success during the past twenty-nine years in securing aspirants good positions in various government and non-government services. Though better known for it's an enviable success in IAS examination, the Institute has established a very good reputation for PCS and PCS(J) examinations too. Due to untiring efforts, devotion and dedication of the faculty members and the staff at the Vaid's ICS Lucknow in the last few years it has emerged as an important center for expert guidance.
The Institute has some special values, reflected in equal emphasis to Hindi and English as mediums of examination and encouragement to hitherto lesser-known subjects. Its non-elitist approach magnetizes students not only from UP, MP & Bihar but as far-flung places as Kolkata, Ahmedabad, Bhubaneshwar Raipur, Indore, Gwalior etc.

Features
Faculty of Vaid's ICS is very talented and supportive.
Eminent senior IAS and PCS officers guide students in the right direction.
Regular discussions and mock interviews are organized.
SWOT analysis and psychometric tests are also conducted.
Fill this form and get best deals on "Law Coaching classes"
100% genuine institutes aiming to help you ace studies
Get immediate response from the institutes
Compare institutes and pick only the best!
Feel free to choose the institute you like, and rest will be taken care of

Sharda IAS is considered one among the top PCS-J coaching centers in Lucknow. They offer civil services coaching in Lucknow for UPSC, UPPCS exam. Their objective is to enhance the student's capacity and build desired capabilities. They have a belief that each student is important and involves a different set of strategies. Their expert team helps students to transform ordinary situations into extraordinary opportunities. Sharda IAS is one among the most affordable institutes they keep students updated regarding every necessary topic of their course. Sharda IAS encourages students to engage and evolve. Because they believe all may not have equal talent but all of us must have an equal opportunity to learn and perform. Sharda IAS has good records of students cracking the hardest exams and that's their biggest strength. It believes in leading by an example.

Features
Sharda IAS helps in improving students' capacities by giving individual attention.
They give students the best study material.
They have the round of clock facility of academic help.
Sharda IAS has the group of experts who have appeared in interview 2-3 times, to demolish the doubts of the students.

0riental Study Center is led by a professional team of enthusiasts with successful backgrounds. They specialize in providing the best guidance to aspirants undertaking IAS/PCS/PCS-J/SSC/Bank PO and other exams. Oriental Study Center is initiated and managed by highly enterprising people. They have good records of students which have passed the PCS-J. Oriental study center has a brand name and trusted by most of the people. Oriental Study center believes they share their knowledge, books, notes and helps aspiring students in the best possible way. Oriental continuously motivates students to bring out the best of them. It has achieved a lot in the short span of time. Oriental study center has a new and better approach to teaching students.

Features
Oriental study center provides the best studying material which helps students to prepare for the actual PCS-J exam.
The institute has the group of highly professional faculties who consistently remain in contact with the students.
Oriental provides the best-suited environment to crack the exam.
They give students personal guidance and also prepare them for interviews.
This post was created with our nice and easy submission form. Create your post!
Comment