Best 5 Coaching Institutes for UPSC in Chennai
Date : August 27, 2019
IAS or Indian Administrative Services is one of the most coveted services of India. IAS applies to the premier league administrative services under the All India services. All India Services consists of three services in general, but IAS holds a very prestigious stature among the three. These three services get recruited directly by the Central Government of India. Although their job profiles are extended to both state and center. The method in which a candidate proves his eligibility for these services, especially IAS is through the exam hosted under the UPSC body. So, clearing the IAS exam is a major criterion.
Being a servant to both the state and central government an IAS officer holds a wide range of responsibilities. The major role of an IAS officer is to be an effective part in framing and shaping policies that matter to the State and Center Government. The role doesn't end here. IAS officers are also responsible for ignoring the execution of these policies and making sure that they are implied accordingly. So, to be assured that policies are implemented, the officer is also responsible for supervising and reporting on the areas where the policies are in action. There is no doubt in saying that this is one of the most admired and envied professions in the country. From accommodation to security personnel to traveling, an IAS officer gets to reap all the benefits offered by the Government of the country.
It is of no surprise that the UPSC exam and its preparation is not the easiest. It is one of the most challenging screening processes until yet. According to the past statistics, the success ratio of UPSC exam is a mere figure of 0.01 percent. This indicates that perhaps out of 1 million applicants, only 180 candidates pass through it successfully. There is not much to worry because all it takes is a systematic and effective preparation to qualify for the same. Many fail in doing so because of the wrong kind of planning towards the preparation of UPSC exam. Hence our list of best 5 UPSC coaching institutes in Chennai will guide you towards choosing one. The list basically comprises of the 5 best UPSC coaching institutes in Chennai which will help you to prepare for the UPSC exam without putting you into much turmoil. Benefits of going for an effective coaching institute is that you wouldn't have to worry about whether you are preparing for the exams in the right direction. That's where the coaching institutes come into play. They can guide and help you prepare for the exams systematically, so read on for choosing one amongst the 5 best UPSC coaching institutes in Chennai.
Plutus IAS is the coaching institute that provides a platform for the students who want to succeed in competitive exams like UPSC IAS. It renders an environment for each aspirant where they could trigger their mind and build the right path towards success. Here, the candidates devote their complete time to studies. The online course module is for those students who cannot go to the institute to study. Efficient software for learning is used so that students can begin with their studies as soon as they purchase a course. The dedicated faculty of Plutus Academy remains ready round the clock to discuss the doubts of the students. This academy also has a Daily Vocabulary module wherein the students learn new words every day and their vocabulary is enhanced up to a great extent.

Features
Pre-recorded video lectures facility
Discounts to students and female candidates
Feasible batch size of about 15 students
Book issue facility from library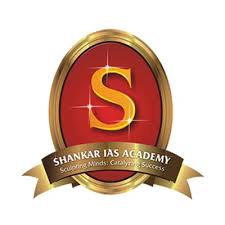 Shankar IAS Academy boasts of an impressive record of helping 700 of their students in qualifying the exam like IAS, IFS and IPS officers throughout 27 countries of the world with their effective and precise training. They have emerged out as the provider for best postal study materials for IAS in India. The academy has been helping NRI aspirants with their online classes as well. Shankar IAS Academy has provisions for both full weekday batches as well as weekend batches for working professionals. This gave the flexibility to their coaching sessions for aspiring students to choose schedule according to their requirements. Shankar IAS Academy was also chosen the best IAS coaching institute for training its students by Ministry of Social Justice and Empowerment, Kapu Corporation and BC Welfare department. They also have officers and bureaucrats conducting a mock interview, so the students can have a real interview experience. In their 14 years of career, they have more than 900 of their students are IAS, IPS officers in all the states of India and IFS officers in 27 countries around the world.

Features
It is the only institute in India to have exclusive classes for map reading and newspaper reading in the foundation course.
They focus on three steps: Concept building for Prelims, Concept strengthening for Mains and Concept application for Prelims, Mains and Interview.
They produce top notch results every year.
Regular interaction with 130+ of their successful and serving IAS, IFS, IPS officers.
They have faculty who have the first-hand experience in clearing different stages of the IAS examination.
They provide more than 200 classes of 150 minutes each on Prelims and Mains syllabus.
They have a dedicated website exclusively for Current affairs.
They also provide coaching for TNPSC (Group I, Group II, and Group IV) exams, SSC, Banking examinations. Their results and success in UPSC, TNPSC, Banking, SSC exams make them one of the best coaching and study centers in the country.

Officers IAS Academy was the brainchild of four core members who themselves had not only cleared the exams but had also served in the civil services. Officers IAS Academy distinguishes itself from other UPSC coaching institutions in Chennai through its pedigree, its investment, and focus on several aspects that ensure the student is at the epicentre of everything they teach and do. And thereby ensuring their success. The founder and Director, Mr. Israel Jebasingh have in fact cracked the IAS exam twice. He is further joined by other core members, Mr Rangarajan, Subramhanyan S, Satapathy R and Anandi Israel in the administrative panel. Over the years, Officers IAS Academy has become a renowned organization in coaching IAS aspirants and ensuring them effective preparation towards achieving their dream. They boast of a unique mentoring program, known as 'Hansei'.
Run by once successful civil servants and IAS exam topper, their curriculum has been constructed in order to help students by "getting inside the mind of the UPSC examiner". They have faith in precision delivery of syllabus which is unlike any other institutes that focus on voluminous curriculum and reading. But most importantly they have a passion for teaching and go over and beyond to clarify the doubts and explain concepts, so their students are confident about cracking the exam. They also regulate preparations with systematic mock tests and test series prepared by them.

Features
Hansei is a unique mentoring program to help their students handle the preparation overload and guide them in this marathon.
They have an excellent study material prepared by their exclusive faculty.
They have gurus who have not only cracked the UPSC exam but have also served as Civil Servants – giving them unique insights and outlook on what it takes to succeed and to serve.
Having coached thousands of students since inception, with a successful track record, they know exactly what is to be taught. Which means students can cover exactly what is needed for the examination without a feeling of incompleteness.
Fill this form and get best deals on "UPSC (Civil Services - Prelims/Mains) Coaching classes"
100% genuine institutes aiming to help you ace studies
Get immediate response from the institutes
Compare institutes and pick only the best!
Feel free to choose the institute you like, and rest will be taken care of
Smart Leaders IAS Academy brags of a team that has created successful records when it comes to training the IAS candidates. The proving team of Smart Leader IAS Academy has two most important members, Mr. S. Sivarajavel and Mr. M. A. Sadik. The coaching institute was set up back in 2009 and has been a powerful force in helping students master in IAS curriculum especially in general studies. They have been providing effective guidance to their candidates and which is what makes them different in their training. Their motto is to provide practical and viable solutions and preparation structure to the students so that they can find it easier to cope up with the changing nature of competitive exams in the country. They have structured their training methods in such a way so that they can help the candidates to bring out the best in them.
In the course of changing Dynamic Nature of "Competitive Examination", IAS Academy in Chennai has been striving to improve upon their system of guidance in such a way that it would prepare its candidate to the best so that he could compete successfully in the Union & State civil services examinations. They have a good number of candidates qualifying for UPSC exams every year.

Features
They publish their own books of different subjects for preparation purpose.
They conduct periodic tests batch-wise.
Timetable and the syllabus will be given within the stipulated time so that they could complete their syllabus in time.
Proper guidance will be given to prepare for the exams in a systematic way.

Indian IAS Academy was founded by Mrs. N. Sujatha Ramesh. She has done her B.Sc. in Agriculture and later MBA with the aim of providing IAS aspirants with the right direction in their preparation towards IAS exam. She herself has a very long experience of being a civil service aspirant and teaching hundreds of students. Indian IAS Academy has successfully prepared 200 of their students being recruited for UPSC and 500 students under TNPSC service. From this impressive initial record, the institute had gone on to train hundreds of IAS Aspirants and helping them reach their goals. They offer their students with interactive coaching session to keep it easier and effective for their students. Regular conduction of subject tests and doubt sessions ensure regulated monitoring of student's progress. The result-oriented preparation methodology helps the students to build confidence and clarity in their preparations. They highlight their interconnections and conceptual linkages which is very crucial for success.

Features
Their class coaching is very interactive.
The coverage of General Studies syllabus is both in the conventional and the currents aspects.
The commitment of the student is continuously strengthened with periodical examinations and clarifications of doubts.
They build confidence and clarity which is very important for success in the Civil Services Examination.
Above all, result oriented preparation is their goal.
They give special focus to aspirants, having no background of the subject.
They provide regular mock tests and detailed discussion.
They build a concept of their students through the easiest way possible.
Successful toppers of their coaching institutes take some classes.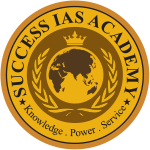 Success IAS Academy was established back in 2003 by Mr. Sampath T and till date has successfully trained more than 213 aspirants in achieving their IAS, IPS and IRS dreams. Their constructive course programs consist of conceptual based learning of core subjects like Sociology, Geography, History, political science, public administration and other important subjects. Each of their training is supplemented by subject notes, periodical tests and in-depth analysis of the answers. The Academy facilitates many a candidate to achieve remarkable success in their career.
The academy follows the curriculum with regular series of tests, group discussions, training and personality development classes. The other major feature of the training by Success IAS Academy is their Leadership Quality sessions and Social responsibility speech sessions conducted by eminent members of the society. Their motto has been to provide with affordable and quality education to numerous IAS aspirants irrespective of the financial background they belong to. They believe in giving their students with an extra edge through their rigorous and all research training programs so that they can perform and exhibit good results in IAS exams. They have been working diligently towards optimizing student's performance over the years.

Features
Meticulously prepared curriculum, interactive training sessions and regularly conducted test series help the students with their success.
The object is to build confidence and clarity which is very important for success in the Civil Services Examination.
This post was created with our nice and easy submission form. Create your post!
Comment