Best 5 Coaching Institutes for UPSC in Pune
Date : August 27, 2019
Students often get confused about what job or what profession one should take up in life. Even if their varying opinions get fixed on a profession, they don't know what to do and how to do, to make their dream come true. This article is all about those who choose UPSC as their career and want to go ahead with their dreams of being a Civil Servant. Every student has their own strengths and weaknesses, one must enhance their strengths and work in their weaknesses. Hence there is no common medicine for all. UPSC needs Strategic Preparation Proforma according to the needs of the exam & not an idealistic approach so a time-bound Phase Wise Plan should be followed.
The city of Pune is home to many of the best UPSC coaching institutes in India. UPSC is undoubtedly one of the most sought-after examinations in India. Every year a large fraction of students come to Pune and join UPSC classes.
UPSC is one of the most coveted career options in India. But as they say, the best is not the easiest. So, read on to know how to make the best, the easiest. Here are some of the institutions in Pune which offer the best UPSC Coaching Institutes in Pune which provides you with best study material, excellent guidance and several tips and tricks to tackle this examination.
Besides the prestige, power, perks, and stability in being a Civil Servant, there are many more benefits which make it the best profession in India.  Not only the income but the security after retirement makes a person eager to want to be a Civil Servant.
Preparing for the UPSC examination, is, however, a challenging time for students. The study pattern, the thinking level, the psychology and everything about this exam is a level above others. The exam screening pattern itself is not easy.
The stages of the exam are as follows:
1.Prelims
2.Mains
3.Interview
Here are some answers to the dilemmas that might be on your mind right now. The syllabus of UPSC is very wide and ginormous. It consists of many subjects like current affairs, history, economics, science and technology, politics, public administration and more. Now this Everest sized syllabus requires a "Hillary" amount of talent.  Even though it is good to believe in self-study and go for a shot at UPSC, it is best to have yourself guided by experts for the most challenging exam in our country.
There are some excellent institutes who help you crack the exam by their support and training, backed by their skills, expertise and track record and can give the required boost to your confidence- that you can do it. If you're looking to know more about the best 5 UPSC Coaching Institutes in Pune you've come to the right place.
These coaching institutes can boost up your confidence and help you perform well in the most rigorous exam of our country. Not just this, they help you become a better person which is what life is for. The broadening of mind and personality development are some of the things which cannot be done by self-study. For this, you need these institutes which will help you to prepare for the same. So, here is a list of the best 5 UPSC coaching institutes in Pune which will help you fly high in your lives.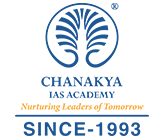 Mr. AK Mishra is a renowned educationist and celebrated motivational speaker. With a passion to teach Civil Services Aspirants, he founded Chanakya IAS Academy in 1993 which soon became a household name and aspirants from all over the country set about gathering to Chanakya, in its branch for IAS Exam preparation. The Chanakya IAS Academy is a reputed coaching institute of Ahmedabad to become an IAS officer. Chanakya has given the country thousands of Civil Service officers, who have passed out from its portals. The Chanakya IAS Academy offers excellent facilities that include the-state-of-the-art classrooms, an excellent library, and other modern facilities. The modern teaching approach and methods employed by the faculty at the Academy has aspired many students to clear the examination very easily. The Chanakya IAS Academy, which has the reputation of the finest coaching institute for IAS attracts students from all over the country. Chanakya offers these courses in both English and Hindi medium. The rigid curriculum of the Academy ensures wholesome development of all the candidates without neglecting the academic aspect. The booming success of Chanakya in Ahmedabad has given wings to several branches across the country. Being an industry leader for the past 25 years, the academy has given more than 3000 civil servants to the nation and still, they are assisting countless Civil Services aspirants to realize their cherished dreams.

Features
Faculties from Delhi comes to give guest lectures.
Well researched study material made by faculty.
Subject completion tests and doubt sessions are arranged to clear doubts.
Test series for both prelims and mains are available.
They arrange special workshops on Administrative Traits by Success Guru AK Mishra.
They have sessions on newspaper reading, essay writing and answer writing.
Special sessions are organized by Chanakya's successful candidates and UPSC Toppers.
They arrange lectures by retired IAS/IFS/IPS and scholars on prominent current affairs topics.
Well-equipped library facility is given to every student studying there.
They issue their monthly magazines called "Chanakya Civil Services Today".
Personal Attention is given to every individual.
ALS has been ruling in this business since last 25 years. For the last 3 consecutive years, the AIR 1 UPSC holder has been from ALS. More than 2000 students have successfully cleared the exam under the guidance of ALS mentors. They boast one of the most advanced teaching technologies in our country. The time has actually arrived to get over with the orthodox techniques of learning. Alternative Learning Systems is one of India's premier coaching institutes established with the sole aim to initiate, enable and empower individuals to grow up in an extraordinary Civil Servants. They invite students who are already prepared to interface their experience and diverse backgrounds with their high-end educational programs. They are committed to their transformation into a developed personality - prepared to appear not only for competitive examinations but also succeed in brilliantly modelling their respective career paths and to grow up as an extraordinary citizen of the world. Their programs follow a Unique Learning Approach consisting of several distinct stages like workshops, training programs, self-study, self-evaluation, frequent class tests and answer writing sessions. They are known for its unique technology in imparting knowledge of subjects like Geography, History, General Studies, Public Administration and Sociology for the UPSC Examination both in English and Hindi mediums. Also, classroom learning is supplemented with specially designed study material. Their aim is to become one of the most progressive coaching institutes in the field of learning. They act as a catalyst in facilitating individuals realize their potential. They have competent, creative and committed faculty. They have a strong sense of responsibility towards society and environment by contributing in the Nation Building Efforts.

Features
They have meticulously designed course plan with daily schedules.
They have the greatest thrust on conceptual clarity.
They provide a detailed analysis of Previous Years' Questions to ensure three things-
-The right direction is being followed in teaching
-Prioritization of topics in order of importance.
-Conditions you to choose what to read and what not to read.
Invaluable inputs for writing best answers.
Highly relevant printed study materials.
They give other learning aids in an audio-visual format.
They ensure individual attention to each and every student.
They help in enhancing the power of positive spirit in you.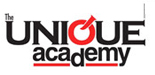 The Unique Academy is sincerely committed towards the goal of an equitable and democratic society. For this to happen, the Academy believes, it is very necessary that the deprived sections of society must be empowered in the real sense of the term. Hence, they strive hard to send socially sensitive and responsive candidates in the civil services so that they can make every effort to change the 'system' from within. The motto of the Academy is "empowerment through knowledge" which manifests this very ethos of the Academy.
The Academy is constantly engaged in the task of spreading the awareness of competitive exams in every corner of Pune, Maharashtra, especially in rural areas so that more and more students can prepare and excel in the same. Apart from holding regular batches for UPSC/ MPSC examinations and IAS Foundation Course, the Academy is busy organizing seminars, free workshops, conferences, lecture series by successful candidates. Friday Frontline is their home Publication of useful study material and books with a special focus on Marathi medium students. Through its meticulously designed courses, activities and publications they provide relevant and pragmatic guidance to the students. Along with coaching they also offer personal guidance to each individual student on holistic development of his/her personality. In other words, it prepares you to succeed in any competitive exam.

Features
They have specialized & expert faculty having thorough knowledge & experience in guiding students for UPSC / MPSC exams.
Their focus is to develop conceptual clarity through teaching the basic concepts in simple language.
They help in developing comprehending capabilities of the students.
They provide comprehensive coaching, full syllabus covered, practice tests and model paper to solve.
Personal attention is given to every student and progress of every student is monitored as per requirement.
They provide notes and updated study material in lucid and simple language so that the students can cope up with the dynamic nature of the exam.
It is centrally located in Pune City and has pleasant ambience in the classroom.
Extracurricular activities such as debating club, film club, quiz contests and paper presentations to promote curiosity among students which helps in the personality development.
Fill this form and get best deals on "UPSC (Civil Services - Prelims/Mains) Coaching classes"
100% genuine institutes aiming to help you ace studies
Get immediate response from the institutes
Compare institutes and pick only the best!
Feel free to choose the institute you like, and rest will be taken care of

Study Circle has rich experience in IAS exam coaching for over five decades. Established in 1953, they have been reviving its course contents regularly to match changing trends. Besides assisting their candidates in brushing up their general knowledge, the institute provides sufficient training for improving interactive skills and other significant areas. They prepare their study material both in English and Hindi language. Study circle has been creating history for 27 years. The numbers in the logo of the academy speak for themselves. The institute has 26 centers. More than 3,00,000 students have managed to grab knowledge from this circle. And out of these students, around 1,20,000 have become high ranked officers in our country. This group also won PM's award for administrative excellence in 2016. The study circle is the pioneer in training the students for civil services in Pune, Maharashtra. Also, if you're more comfortable in Marathi, then this should be your first-choice in coaching institute. The circle was founded by Dr. Anand Balaram Patil. The results produced here are brilliant. One an average, 1 in every 3 students is selected. So, if you're in Pune and want to prepare for UPSC exam, this might be the best choice for you.

Features
They offer a test series which helps you develop the exam temperament required to crack the exam.
They are specialist in UPSC and common syllabus prepared for other state exams.
They offer both regular and weekend classes.

It was established in 1994 and is Pune's one of the most prestigious destinations for UPSC entrance exam preparations. It has a good collection of study material that is properly streamlined according to difficulty levels and various subjects. Since General Awareness is a key portion in the syllabus of UPSC, Paradigm has rested its full focus on enhancing a candidate's general knowledge. Two separate batches are introduced- each for Prelims and Mains coaching-are conducted for a period of four to six months. They also have a one-year long batch, which caters to the complete preparation cycle from initial grooming to an end level interview preparation. Mr. Ambrish Kumar himself teaches at this institute which is the very foundation of success in Paradigm. Further, Paradigm IAS Academy also offers combined classes for Hindi and English medium students. So, if you're weak in English, this will also help you to develop your English language skills. If you want to learn directly from a renowned and experienced personality, then you should definitely join Paradigm IAS Academy. This group has already excelled in this field and has an excellent track record.

Features
Faculty of Delhi ensuring Delhi center's standard of coaching is delivered in Pune as well.
They offer the result-oriented course.
They have an error monitoring system.
They follow a scientific approach towards teaching.
They have well-equipped classrooms with ACs, projectors and audio-video effects.
Specialist in UPSC and common syllabus prepared for other state exams.
They offer both regular and weekend classes.
This post was created with our nice and easy submission form. Create your post!
Comment