Best 5 GATE Coaching Institutes in Bangalore
Date : August 22, 2019
Bangalore city has the advantage of a rich heritage, cosmopolitan culture and a healthy climate. The city is credited with national-level institutes in various disciplines like science, technology, management, health, social science, law, etc. Bangalore boasts of 125 R&D centers in fields of aerospace, core engineering, basic and applied sciences and aerospace. Being the IT destination of India, Bangalore also hosts a swarm of GATE coaching institutes offering preparation for one of the most coveted engineering exams in the country.
Being the hub of industries, students from different corners of the country make a beeline to Bangalore for higher studies. The city has become synonymous with youthfulness and is also a budding source of education. The education provided here is of supreme quality and far better than other cities. The same is the case with the GATE coaching institutes operating in Bangalore. These institutes collaborate with industrial associations and blend practical perspective with classroom teaching. Senior professionals from the industry take up guest lectures in these coaching institutes to bring real-life concepts into classroom learning.
As such, Bangalore produces some quality achievers in GATE over the years. The rank list of GATE holds notable mentions of Bangaloreans every year. These students are more career-centric and focused than many others.
As they say, a career is all about making the right choices at the right time. Choosing the right coaching institute to begin with GATE preparation is one of those choices. Since the options available in Bangalore are varied, it becomes a bit difficult for the students to choose the best of the lot. To simplify the process, we have shortened the list of the coaching institutes in Bangalore to the best few. Check out the best 5 GATE coaching institutes in Bangalore, favored and trusted by a majority of GATE aspirants.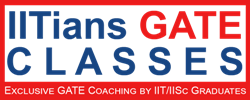 As the name suggests, IITians GATE classes is an initiative taken by a group of IIT graduates to impart some quality education for GATE. With the mission of delivering excellence, and a team of experienced and spirited professionals, the coaching institute has been nurturing and guiding GATE aspirants since its inception. It has been a successful partner of many students. IITians GATE offers interactive and fundamental learning of the core concepts coupled with personalized attention. Over the years, it has become a favorite stop for the GATE aspirants and is hailed as one of the best GATE coaching institutes in Bangalore.

Features
Quality and conceptual learning.
Regular classes and timely coverage of syllabus.
Doubt sessions and post GATE guidance.
An exhaustive range of online test series.
Discussion sessions with industry experts.

The GATE Academy was founded by enthusiasts who understood the desire of the engineers to pursue higher education from reputed institutes. It is one of those pioneering coaching institutes which leverage technology to achieve the best quality education. The GATE Academy offers a diverse array of study programs to the students, backed up by live classes, E-lectures, and all India mock tests. The subject tests developed by the experts expose the students to a wide range of problems and ways to tackle them. The technology-laden teaching approach of the academy has benefitted a number of GATE aspirants. Every year, more and more students join hands with the GATE Academy, making it one of the premier GATE coaching institutes in Bangalore.

Features
• Comprehensive courseware.
• Student-centered training methodology.
• Classes by previous GATE toppers.
• Good and motivating atmosphere.
• Recorded video lectures for conceptual clarity.

If you are looking for a top-notch GATE coaching institute in Bangalore, then GATE IIT can be an apt destination. With tireless professionals and specially designed course materials, GATE IIT has been delivering some remarkable education to the GATE aspirants. It has a gamut of courses to offer to the students. There are long-term courses, online GATE classes, crash courses, GATE postal courses, and GATE correspondence courses. Another remarkable feature of the coaching institute is the student-centered approach which it follows. Here, the main focus is on developing the skills of the students including time and stress management to enable them to face the competition. GATE IIT has helped many students get into reputed organizations like NTPC, IOCL, BHEL, BARC, GAIL etc.

Features
An Internet-based comprehensive library.
Effective time management techniques and personality development.
Hostel accommodation and residential facilities.
Exhaustive mocks and online tests.
Revision sessions and personalized analysis of students' performance.
Fill this form and get best deals on "GATE Coaching classes"
100% genuine institutes aiming to help you ace studies
Get immediate response from the institutes
Compare institutes and pick only the best!
Feel free to choose the institute you like, and rest will be taken care of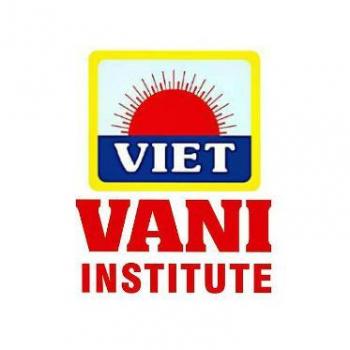 Vani Institute is one of the favorite stops of the GATE aspirants in Bangalore. Established in 1991 with the aim of providing premium quality education to students preparing for different competitive exams, the GATE coaching institute has achieved an unmatchable stature amongst its competitors. It provides an exclusive platform for the students to congregate with their peers and stay ahead of the curve. The range of programs and courses that the institute offers is diverse and includes regular, weekend and crash courses. There is due prominence on solving both objective and subjective questions in class so as to provide a better understanding of the concepts. The study material is prepared using systematic and scientific methods.

Features
Regular classes and classroom running notes.
Weekly offline tests and online test series.
Revision and doubt-clearing classes.
Well-developed infrastructure with high security.

Goodwill GATE2IIT is a joint initiative of IIT graduates, run and headed by GuneetKaur Chadha. The institute is counted amongst the best few GATE coaching institutes in Bangalore. Goodwill GATE2IIT is equipped with a committed team of experienced faculty drawn from some premier institutions. Their subject matter is short and crisp and focuses on strong concept building. The curriculum is carefully structured with relevant time for the completion of every topic. The students are given the right combination of theory and numericals required to crack GATE. Apart from core subjects, due preference is given to general aptitude as well. Another remarkable feature of the GATE coaching institute is its exhaustive collection of practice tests and mocks which prepares the students at the right time and in the right way. The performance of students is tracked and the required steps are taken accordingly.

Features
In-depth coverage of fundamental concepts, from basic to advanced level.
Personalized tutoring available.
Assignments at the end of every topic.
Solving previous years' papers.
Separate doubt removal sessions.
This post was created with our nice and easy submission form. Create your post!
Comment