Best 5 GRE Coaching Institutes in Lucknow
Date : July 29, 2019
Exploring the idea of studying abroad? Or planning to enroll in some business or law school sitting across the sea? You need to take GRE first. And to score well in GRE, you need a good GRE coaching institute. Read on to know what it's all about.
The Graduate Record Examination (GRE) also known as the GRE Revised General Test is multi-stage adaptive by section test to assess the verbal, analytical, mathematical and writing skills of the test-takers. The GRE is one of the world's largest assessment programs to secure admission to a majority of graduate and law schools around the world. Regulated and administered by the Educational Testing Service (ETS), GRE is treated as a mandate by around 1268 universities of the world for entry into their business and management programs.
The examination is a computer-based test which analyzes the aptitude of a student in three areas in a time duration of 3 hours 45 minutes –
•Analytical writing
•Verbal reasoning
•Quantitative reasoning
Here are some quick facts about the GRE exam –
•The Quantitative and Verbal sections are scored on a scale of 130-170 points with a 1 point increment.
•The Analytical Writing Assessment (AWA) segment is scored on a scale of 0-6 with 0.5 point increment.
•The GRE scores are valid for 5 years from the date of the examination.
•GRE can be taken in an online mode at any point of time throughout the year.
•It is also conducted in an offline mode thrice a year.
•The GRE test can be taken once in 21 days for a maximum of five times in a year in case the score prove dissatisfactory.
And now you must be wondering how to prepare for the GRE exam? Whether it can be done from the comfort of your home or you need to relocate from the city? Well, we are here to offer some help. We have culled out the best preparatory methods and the best preparatory classes from all corners of Lucknow offering assistance for the GRE exam. Below is the list of the best 5 GRE coaching institutes in Lucknow offering remarkable training and exceptional results.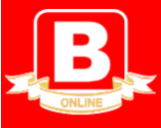 British School of Language is India's oldest and the best Spoken English Training Institute helping the students since 1971 to acquire an attractive personality and enchanting communication skills. BSL has trained over 300,000 students to become successful professionals and self dependent individuals. BSL has been rated highest, continuously for over 40 years in the domain of training and development. If you are here and reading this, that means you also crave to enhance your communication skills and develop an impacting personality. Join today and become a part of the ever-growing. We focus more on practical execution and ensure that no stone is left unturned in the process. We work on Grammar, Vocabulary, Phonetics, Accent, Indianism, comprehension ability and most important, practice.

Features
Comprehensive study material.
Regular modification of study material.
Various program packages to choose from.
Free wi-fi on all campuses.
Usage of various videos and modules for better practice.
Holding the stature of being one of the oldest coaching institutes in the country, TIME is a clear choice of many GRE aspirants both in Lucknow and in the rest of the country. TIME has everything you need for acing the GRE exam, from well-structured courseware to professional instructors and exclusively crafted test-series. It offers a variety of programs for the GRE aspirants –
-A regular classroom program conducted 6 days a week for students who need to start from scratch.
-A fast-track program conducted 3-4 days a week for students who need a month of rigorous preparation.
-A weekend program for working professionals and time-starved students.
-Correspondence program for students who wish to study from their premises and at a pace convenient to them.

Features
Highly trained faculty with years of experience in training students for GRE.
The study material includes fundamentals of all areas tested in the GRE exam with booklets on practice material.
15+ Computer Adaptive Tests and 16+ sectional tests.
Topic-wise tests on Verbal Reasoning, Quantitative Reasoning, and Analytical Writing.
Useful information and inputs on students' performance.
Sessions on writing application essays.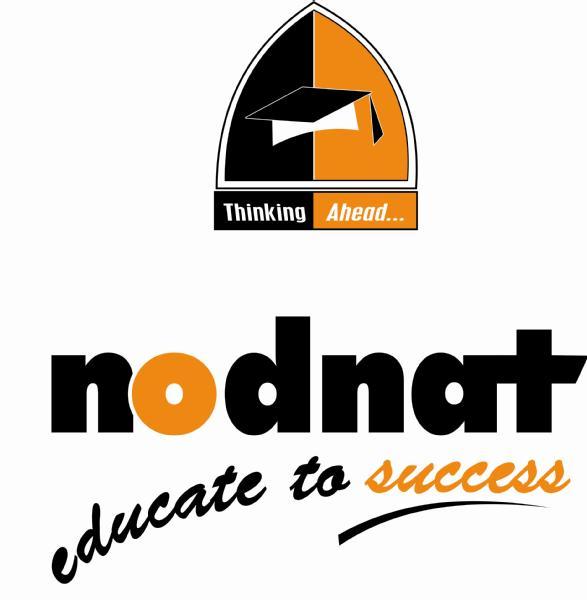 With 10+ years of experience in GRE training, a skilled pedagogy and exceptional results, Nodnat Educational Services Pvt. Ltd. is a name to trust in the field of GRE coaching institutes in Lucknow. It offers the following programs to suit the needs and requirements of the GRE aspirants -
-Comprehensive program – It is a regular 2-3 months classroom GRE program providing a strong foundation and conceptual knowledge to the newbies. Worksheets and practice tests add the final touches in the conceptual clarity.
-Computer Simulative Program – this module is exclusively designed for the already prepared and for those who just need brushing up of their concepts through online tests and mocks.

Features
More than 24 hours of classroom training.
Unlimited doubt-solving and practice sessions.
More than 15 computer-based full-length tests.
Special guidance on the application of concepts and vocabulary building.
In-house practice sessions and doubt classes.
Library facility with books from the best sources.
Fill this form and get best deals on "GRE Coaching classes"
100% genuine institutes aiming to help you ace studies
Get immediate response from the institutes
Compare institutes and pick only the best!
Feel free to choose the institute you like, and rest will be taken care of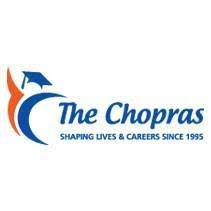 The Chopras is another name to reckon in the field of GRE preparatory classes both in Lucknow and in the rest of the country. The Chopras have been providing quality GRE coaching since the last 21 years and bearing fruitful results. With relevantly curated courseware, well-structured practice tests and faculty drawn from some of the most elite institutions of the country, The Chopras have managed to stay at the top since its inception.

Features
Demo classes before enrollment.
Personalized review sessions after classes to monitor progress.
Extra tutoring and result-oriented strategies to improve test scores.
Customized question pools and strategic quizzes to enhance aptitude.
Simulated question banks and tests.
The flexibility of classes and no time constraints.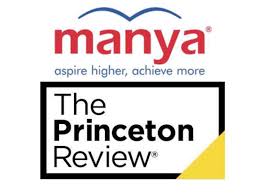 Offering exceptional preparatory classes and training to GRE students, Manya has become a leading brand in the field of GRE coaching institutes in Lucknow. With 17 years of experience in training students for GRE and delivering fruitful results, this coaching institute has come a far way in its field. It offers a wide range of courses to the GRE aspirants.
-GRE Regular – a comprehensive and structured classroom program designed for students who need to start from the basic concepts.
-GRE Honors – an intensive expert-led GRE program to learn and master the concepts.
-GRE Exclusive – a course for those who prefer individualized training rather than regular coaching. It is led by some of the best experts.
-GRE Customized – a focused learning program for those who have time constraints and need help in either verbal or quants section.

Features
Focused Learning. Well-structured pre and post-class learning.
Customized learning methodology to focus more on the weak areas.
Certified trainers with subject expertise and years of experience.
Advanced learning portal.
Simulated GRE sectional and practice tests.
GRE vocab builder to learn vocabulary in an engaging manner.
Instructor-led doubt-clearing sessions.

With state-of-the-art study centers, expert pedagogy and simplified teaching methodology, Jamboree is one of the undisputed leaders in the market of GRE coaching institutes in Lucknow city. It has a lot of offer to the GRE aspirants, which it has segregated into different study programs -
-GRE Classroom Training – a course module designed to focus on the concepts tested in the GRE exam and to attain the maximum speed and accuracy.
-GRE Live Classes – a course designed to bring Jamboree's classroom teaching at the click of the mouse, to enable the students to prepare hassle-free within the convenience of their homes.
-GRE Online Training – a fast-track GRE training program for conceptual clarity and gaining the desired speed and accuracy.

Features
Simplified teaching methodology to improve speed and accuracy.
Unique vocabulary building strategy.
Unlimited doubt sessions, both one-on-one and over Skype or phone.
Refresher sessions before the actual exam.
Pre and post class webinars to strengthen concepts.
HD videos and advanced analysis to keep track of the progress.
This post was created with our nice and easy submission form. Create your post!
Comment