Best 5 IELTS coaching institutes in Kanpur
Date : December 7, 2020
IELTS stands for International English Language Testing System and is conducted by Cambridge ESOL, the British Council, and IDP: Australia. It is one of the two widely accepted English aptitude tests along with TOEFL. IELTS is taken by the natives of a country where English is the first language. The visa applications to the countries accepting IELTS scores are approved only after the successful achievement of good IELTS scores. Recently the aspirants of IELTS from Kanpur have increased. This has led the IELTS coaching institutes in Kanpur to come into limelight. But, before we reveal their names, let's enrich ourselves with information about IELTS.
• IELTS tests a candidate for his/her ability to read, write, listen and speak in English.
• The duration of the test is 2 hours and 45 minutes.
• The minimum qualification is 10+2.
• There is a registration fee for IELTS which varies from country to country depending upon its currency.
• It is conducted 48 times a year and the results are released after thirteen calendar days.
• The validity of the result of a specific year is 2 years.
Kanpur sits on the banks of the Holy river Ganga and is the most famous metropolis city of UP. Kanpur is also host to one of the most desired institutes of technology in the country, IIT-Kanpur. Formerly Kanpur has been a hub of various coaching institutes including the ones for IELTS.
These coaching institutes have guided many students proficiently towards their aim of achieving high scores in IELTS. The city has had many IELTS qualifiers who have become the driving force behind the improving performance of their institutes. Some of these institutes have set benchmarks for their competitors. We aim at highlighting the best 5 IELTS coaching institutes in Kanpur for you. We hope this brings you one step closer to gaining your visa successfully.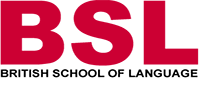 BSL The British School of Language has expanded from Lucknow to New Delhi and Kanpur. This expansion has made it easier for many IELTS students to be guided in a better way. The dedicated members of the faculty aim at guiding students correctly and refine their personality traits in this process. They are inclusive of training them well for listening, speaking, writing and reading in English. Established in the year 1971, BSL has earned the trust of various students has become one of the best IELTS coaching institutes in Kanpur. The teaching methodology is such that students are always involved and interested in the classes.

Features
Comprehensive study material.
Regular modification of study material.
Various program packages to choose from.
Free wi-fi on all campuses.
Usage of various videos and modules for better practice.
Fill this form and get best deals on "IELTS Coaching classes"
100% genuine institutes aiming to help you ace studies
Get immediate response from the institutes
Compare institutes and pick only the best!
Feel free to choose the institute you like, and rest will be taken care of
This post was created with our nice and easy submission form. Create your post!
Comment