Best 5 IELTS Coaching Institutes in Lucknow
Date : April 20, 2020
The International English Language Testing System (IELTS) is a language proficiency test for global migration and higher education in most of the countries across the globe.  The test was established in 1989 as a mandate for migration to English speaking nations. It is co-jointly managed by the British Council- IDP, IELTS Australia and Cambridge Assessment English. IELTS is a pre-requisite to various undergraduate, postgraduate and Ph.D. courses across the globe including student visa clearance. IELTS tests the grip of an individual over the English language based over four heads –
•Listening
•Reading
•Writing, and
•Speaking
Each section is scored separately on a score band of 0 to 9 and the average of these four sections is considered as the final score. The scorecard is made available after 25 days of taking the test and remains valid until two years from the date of examination.
The test is exclusively designed on the lines of the English being used in the English-speaking countries covering the variations of American English, British English, and Australian English. IELTS is offered in two modules –
•IELTS General Training – this module is for below degree level courses, work-related training, and emigration to English-speaking countries.
•IELTS Academic – this test is taken if you want to enroll for an undergraduate or postgraduate course at a university or work with a professional organization.
IELTS is held on a monthly basis with over millions of students taking it every year. Lucknow too holds a major proportion of the IELTS test takers. Hence, it hosts a bunch of IELTS coaching institutes offering training for the IELTS exam. Out of the bulk, some are superior, some are good and some struggle to deliver good results. But don't fret. We have listed out the best 5 IELTS coaching institutes in Lucknow offering exceptional preparation and guidance to firm your grip over the English language.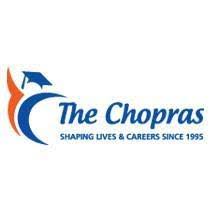 The Chopras is a leading name in the field of IELTS coaching institutes in Lucknow. The institute is equipped with a bunch of talented English language pioneers who work upon the basic English skills of the students. Here the instructors first analyze the strengths and weaknesses of the students and then devise a study plan for them. Various productive techniques such as problem-solving techniques, efficient time management, and test-taking strategies are shared with the students to gear up their preparation.

Features
Focused and intensive classroom teaching.
Small batch sizes to ensure personalized attention.
2-4 classes a week with a provision of flexibility.
Each module covers all the 4 sections of IELTS i.e. reading, writing, listening and speaking.
Extensive listening and speaking practice from previous IELTS tests.
Personalized feedback to the students after every test.
Video CDs and sample papers are provided with the study material.
Simulated tests and test-taking strategies are shared with students.
Access to a comprehensive on-site library.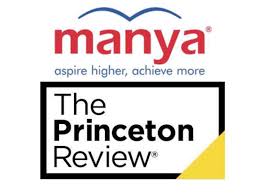 The IELTS course of Manya – The Princeton Review is one of the popular choices of the students across Lucknow. It is a rigorous course led by experienced instructors with a strong focus on vocabulary and grammar. The curriculum is specially designed for students who want to improve their English speaking and communication skills and get a good score in the IELTS exam. The curriculum is designed to the best standards and caters to the needs of the students.

Features
Cambridge certified instructors to teach the students.
A range of skill-building exercises is taken up.
The main focus is on strategy building.
Special classes on grammar and vocabulary building.
Guided practice sessions and individualized feedback.
Power-packed content and weekly mock tests.
Personalized student access portal.

If you are preparing for the IELTS exam in the city of Lucknow and looking for a good IELTS coaching institute, then Jamboree education is the right stop for you. Jamboree has earned an enviable stature in the field of IELTS coaching institutes in Lucknow over the years. The teaching methodology adopted this IELTS coaching institute aims to simplify the syllabus for the exam and offers an exhaustive collection of study material. Personal attention is given to every student in the class with unlimited doubt clearing and counseling sessions. The coaching institute has earned some of the highest IELTS scores in the country.

Features
Unique vocabulary building strategy.
Unlimited access to library and computer labs
Exclusive Jamboree study material.
16+ hours of live training for Writing and Grammar.
Essay grading and customized exam guidance.
Course validity of 3 months.
Sectional and full-length mock tests.
Fill this form and get best deals on "IELTS Coaching classes"
100% genuine institutes aiming to help you ace studies
Get immediate response from the institutes
Compare institutes and pick only the best!
Feel free to choose the institute you like, and rest will be taken care of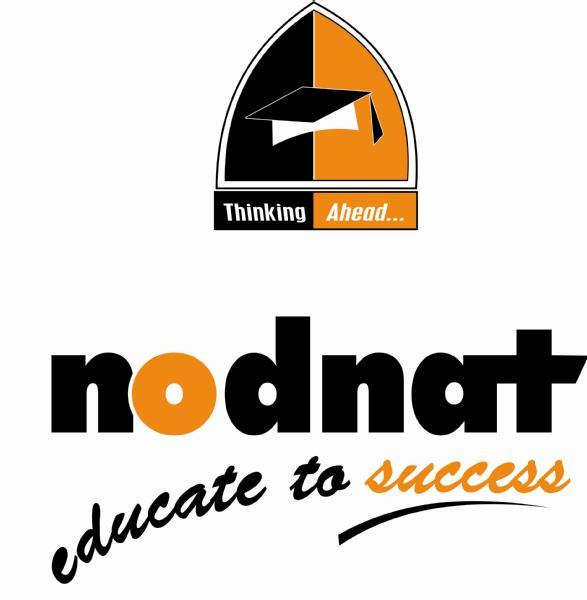 With an experience of more than 8 years in IELTS preparation, Nodnat Educational Services is a pioneer amongst the IELTS coaching institutes in Lucknow city. With a team of faculty holding years of experience, Cambridge updated study material, well-developed infrastructure, and flexibility of classes, Nodnat Educational Services have practically everything that IELTS students need for his/her preparation. Located in the center of the city, the coaching institute is easily accessible to all. Along with the regular classroom course, the coaching institute also offers crash courses and test series programs for the students.

Features
15+ classroom sessions and 20+ practice sessions.
One on one English-speaking and doubt-solving sessions.
Well researched and regularly updated study material.
Well stocked library with a wide range of relevant study material.
Small batch sizes for individual attention.
The British Academy for English Language (BAFEL) is indisputably one of the best IELTS coaching institutes in Lucknow offering complete fluency and command over the English language. The multifariousness of the courses offered at BAFEL not only appeal to the students of IELTS but also the working professional and others who wish to tighten their command over the language. Stringent courseware and an explanatory teaching methodology coupled with a profound test collection make BAFEL a popular choice among the residents of Lucknow.

Features
Comprehension of written and verbal English.
Focus on grammar, vocabulary, fluency, and pronunciation to talk about different topics.
Techniques on coherence and content for writing summaries and factual passages.
Techniques for task completion, labeling, matching, task completion, and MCQs.
Strategies for self-expression and self-correction.
Test-bank and speaking on probable exam topics.
This post was created with our nice and easy submission form. Create your post!
Comment