Best 5 IIT JEE Coaching Institutes in Vapi and Silvassa
Date : February 7, 2023
Vapi is a city and municipality in Valsad district of Gujarat. It is located near the banks of the Damanganga river and is the largest city in the Valsad district and also the largest city after Surat in South Gujarat. It can also be called as the most industrialised city in Gujarat followed by Ahmedabad, Surat, Vadodara and Rajkot. Whereas Silvassa is the capital of the Indian Union Territory of Dadra and Nagar Haveli. The city has many factories and industries providing significant government revenue, which permits the city to maintain a low level of taxation.
The Indian Institutes of Technology (IITs) are the most reputed institutes in India that offer engineering and technological education of internationally recognized standard of excellence. IIT JEE is the only gateway for admission to NITs, IIITs, Centrally Funded Technical Institutions (CFTIs) as well as other engineering colleges and technology institutes run by the state governments and private institutions who have adopted JEE. IIT JEE is an aspiration of lakhs of students, but its qualification is in the fate of a few ones', this thought must have gone through the minds of many students who dream about this exam. Well, this is true that amongst 11-12 Lakhs of aspirants, only around 2-3 lakh candidates can go ahead towards their career destination and rest others either wait for the next session or opt any other career option. But when you set something as your aim then you must not step back until you try harder to the ultimate extent. IIT JEE must be your dream, your ambition, your desire, not just following a rat race in which you appear just because all others are doing the same. If you do so, you will end up with nothing in hands. Make IIT JEE 2019 as your desired career & stay determined until you achieve it. At present, the IIT JEE is a single-stage objective type exam consisting of two papers of three hours duration each to test comprehension & analytical ability of candidates. Both papers, Paper-1 and Paper-2 have three separate sections on Physics, Chemistry & Mathematics.
To help you in setting up IIT JEE 2019 exam as your ambition, we have come up with this absolute list of best 5 IIT JEE coaching institutes in Vapi and Silvassa which can help you in the best possible way to crack the IIT JEE.

Rao IIT Academy was earlier established at Kota by a Research Scientist, a Technocrat - turned - outstanding teacher Dr. B.V. Rao, M.SC., (IIT Madras) and Ph.D. (IIT Delhi). He has portrayed the careers of thousands of students for over two decades by enabling them to take a berth in various IITs so far and it has proved to be an undisputed leader in the field of IIT education. Rao IIT Academy gives coaching for engineering entrance exams like IIT JEE Main, JEE Advanced, BITSAT etc. and also for Medical entrance exams like AIIMS and NEET, AIPMT, AIIMS, JIPMER, VITEEE etc. The academy is fully loaded with rich ambience and state-of-the-art infrastructural facilities to complement the teaching and to meet the requirements by providing a very intellectually stimulating competitive environment that is suitable for shaping the young aspirations into reality and guiding them the way to success. Dr. B.V. Rao the Chairman of Rao IIT Academy is a living example of boundless commitment to teaching and student's success. He did his Master Science in Organic Chemistry from Andhra University, M.Sc. in Chemical Engineering from IIT (Madras) and further done Ph.D. in Science from the renowned IIT Delhi. Mr. Rao has also published more than 20 research papers in Journals of the International repute and has 14 patents to his credit.

Features
Rao IIT Academy provides the best study material to their students.
They have the best test series which is portrayed in a well-organized manner.
Faculty at Rao IIT Academy is highly supportive and talented.
Individual attention is given to all their students separately in their booklet discussion and doubt solving sessions.

Borse Classes were formed and led by the visionary himself, Mr. Kishor Borse (MSC.). Mr. Borse has a plethora of experience (21 years) in teaching Chemistry for competitive exams like IIT-JEE, GUJ-CET and NEET. Borse classes have an excellent core membership of renowned faculties for every subject like Mathematics, Biology and Physics. To make the classes more interactive and to lessen linguistic barriers for students, they have separate classes in Gujarati, English and Hindi suiting every student. They have regular visiting faculties hailing from different parts of India to give special lectures on difficult topics. With academically sound faculties and being able to help achieve successful results in the past, they promise equal and focused attention to every student. They always promote competence and motivate every student to ask the doubt the same day and clear the doubt or even ask the faculties to repeat the same which makes students feel relaxed and motivated throughout their preparation journey. The core mission of Borse Classes is to make education available to each and every child irrespective of his financial situation bounding his future. Their vision is to make Borse classes the number one choice of every aspirant.

Features
On time doubt removal of students which is beneficial.
Separate programs for every class drop out, batches are regularly made.
Classes are equipped with the digital mechanism.
Borse classes have best-trained faculty.

The group of experienced IITians along with Er. Suryakant Pandey came together to form an institute called WI-fy (World of IITIANS' For You) Academy. They offer career guidance and counselling to their students so that they can develop a scientific streak and look at a career choice in the Science and Technology streams. So, WI-fY Academy as a unit has designed a system which helps their students to develop their interest in science and their preparation is guided by means of various assignment and activities. Scheduled Lectures and timely assessment never let situation of vacuum emerge in the mind of the student. If it happens, proper psychological methods are employed for the counselling and motivation of students. They are one of the most affordable and trusted institutes. Quality of this coaching institute is beckoned by continuous hardworking of well qualified and experienced faculties. With lots of humility and honour, they as a team have taken up the responsibility of nurturing innovation, creativity and excellence in their students.

Features
They provide the best full-time faculty of IITians.
Wi-fy Academy has an innovative way of teaching students which helps them in remembering.
They conduct separate doubt sessions for the students.
They provide the best test series which helps students asses their preparation.
Fill this form and get best deals on "IIT-JEE (Main / Advanced) Coaching classes"
100% genuine institutes aiming to help you ace studies
Get immediate response from the institutes
Compare institutes and pick only the best!
Feel free to choose the institute you like, and rest will be taken care of

Multiverse IIT is an endeavour to set new dimensions in coaching for engineering as well as the Medical Entrance Exam. They believe that way to success passes through building sound concepts and developing a genuine love for the field. At Multiverse IIT, the team understands the importance of personal attention in nurturing young minds to their full potential. And they model interactive classroom into small batches engaged with an insightful mentor. Their holistic approach is infusing deep knowledge of the subjects into their students' knowledge base. This will help the students to crack any of the engineering entrance exams. All courses for students involve learning various concepts through real-life situations. The program encourages school goers to look beyond textbooks and develop natural interests for the subjects.

Features
Multiverse IIT has a disciplined learning environment which is must for students.
Faculty of Multiverse IIT is highly talented, and their teaching approach is "individual learning".
They have a system-based organization.
Multiverse IIT teaches systematically and is a group of qualified academicians.
Continuous Performance Evaluation & remedial measures help to improve their performances.
They follow a Planned Academic Management & Curriculum Execution takes place accordingly.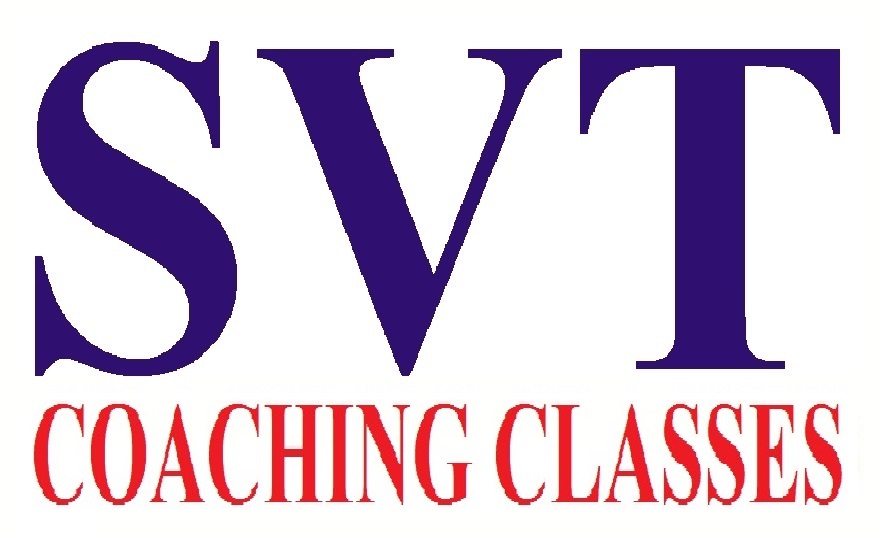 SVT Coaching Classes is a ten-year-old group having extensive experience in coaching classes from 6th standard to 12th standard and exams such as NEET, IIT JEE, NDA, CDS, etc. with all subjects. They have a varied skill-set to support a technical team to develop students for entrance examination solutions. In the year 2008, using their expertise in various domains, they have started their Mathematics coaching, setting up its one of the center in New Mumbai, India. Since its inception, SVT has developed a number of established products and deployed 40+programme in their coaching center at Silvassa, Vapi, and many more centers in India. SVT Coaching Classes is owned and managed by a group of committed professionals with qualifications in Engineering, C.A and the Management aspects. The combination of these managing and the managed heralds evolves a new era of progressive thinking. The vision of SVT coaching classes is to be an internationally top-ranked, research-driven, independent institution that grooms future leaders for India and the world.

Features
They have excellent faculty who help students reach their dream.
SVT Coaching Classes have the best test series, and they continue to review and update it.
They have full time, highly qualified and experienced faculty members who are experts in separate disciplines.
This post was created with our nice and easy submission form. Create your post!
Comment