Best 5 Merchant Navy Coaching Institutes in Lucknow
Date : July 29, 2019
A merchant marine or merchant navy, as it is popularly known, is basically a fleet of registered merchant vessels catering to a specific country. These vessels, managed by various shipping companies, require seafarers and officers of various ranks to carry out the various functions of pertaining to sail, operations and maintenance. Merchant navy officers are employed by these shipping companies to work on different seagoing vessels like cargo ships, cruise liners, hovercrafts, tankers etc. In order to provide a proper channel to enter into the merchant navy, the Indian Maritime University (IMU) was established. The university offers admissions to the navy through the Common Entrance Test (CET) which it conducts twice a year. Qualifying the CET is a dream for thousands of wannabe sea dogs who wish to don the prestigious white uniform and board ships. A career in merchant navy is one of the most thrilling and adventurous where you get to travel the entire world and that too at your company's expense. The lives of merchant navy officers are packed with luxuries, bounties, and respect.
However, the life of boons does not come handy. It needs to be earned by dedicated efforts and rigorous practice. The same is the case here. The CET is one of the toughest entrance exams in the country and requires tremendous practice and training. Every year, tons of young and bright individuals take up the merchant navy exam. As such, various merchant navy coaching institutes have surfaced to train the merchant navy aspirants and help them realize their dreams. The city of Nawabs, Lucknow is a hub of such coachings. With a multitude of dedicated and motivated youngsters, Lucknow is gearing up into the sector of education and training at a fast pace. We have culled out the best 5 merchant navy coaching institutes in Lucknow, offering the best services in their field.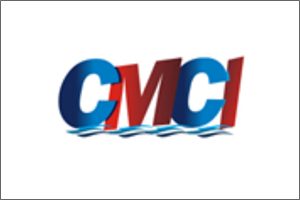 Capella Maritime Career Institute is a reputed name in the merchant navy industry providing preparatory classes and career guidance to merchant navy aspirants from all across the country. Instituted in 2009, CMCI aims at creating awareness about the careers at sea and prepare students for the same. The experts at CMCI apart from providing classes for the written test and interview also cover basic things like knowledge of shipping, ship constructions, Seamanship, fire prevention, firefighting, ship organization, basic marine engineering, ship safety and security, types of the ship etc. CMCI students can be found in various premier marine institutes like RL Institute of Nautical Science, Tolani Maritime Institute, TS Chanakya, TS Rehman, MMTI, National Maritime University, International Maritime Institute (IMI), Shipping Corporation of India (SCI) etc.

Features
Courses for 10th pass students – CMCI provides pre-sea and on-sea training for G.P. ratings course and pre-sea training for Saloon ratings course.
Courses for 12th pass students – coachings for recruitments as deck cadets, engine cadets, G.P. ratings and Saloon ratings are provided to 12th passed students of different streams.
Courses for graduates – CMCI also provides training for deck cadet recruitment to B.Sc. PCB students and of G.P. ratings and Saloon ratings to Arts and Commerce graduates.
Courses for diploma holders – at CMCI, training for various posts like Graduate Marine Engineer, Deck Cadet, electro-technical officer etc. are provided to B.Tech graduates.

Among the popular merchant navy coaching institutes in Lucknow is the Across Sea Maritime Academy & Marine Services Pvt Ltd. Sitting in the heart of the city, Hazratganj; the coaching is one of the favorite choices of the merchant navy aspirants. The team at Across Sea Maritime Academy & Marine Services Pvt Ltd is highly experienced and well-versed with all the aspects of the merchant navy. They enable and train the students to acquire the right learning, skills, and attitude required for qualifying the merchant navy exam and to lead a good career. Within the different courses offered by the coaching institute, it practically covers all aspects related to merchant navy and seafaring.

Features
Pre-Sea Training Courses – the pre-sea training course covers every aspect of the seafaring profession (engine cadets and deck cadets). It also includes training in swimming, workshop training, physical drills, lifesaving, rope and mast climbing, firefighting, ship visits etc.
Post-Sea Courses – the post-sea course includes firefighting, fire prevention, personal safety, social responsibility, elementary first-aid, basic training, security training for seafarers, and oil 7 chemical tanker cargo operations.
Value added courses – this includes basic offshore safety induction, helicopter underwater escape training, international safety management, emergency training, passenger ship familiarization course, and maritime English course.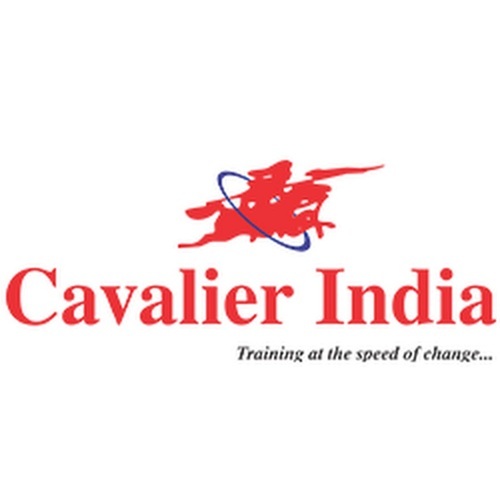 One of the most reputed and a dependable coaching institute for the preparation of Merchant Navy is Cavalier India. Since the last 20 years, Cavalier India has been giving flight to the dreams of thousands of students across the country. It holds the credit for revolutionizing SSB coachings by opening multiple SSB coaching centers across the country. The institute is not just limited to a few professional trainers but holds the finest talent pool of experts, teachers, and trainers providing quality training to students since the time when most of its competitors weren't even born. The core team of Cavalier India is large and dedicated to upgrading their skills and knowledge to provide better training to the students. With a never say die attitude and a pursuit of perfection, they have even polished the wings of candidates who had earlier been unsuccessful.

Features
The study material of Cavalier India is well researched and in strict adherence to the syllabus of UPSC.
Unit tests and problem-solving sessions are held on a regular basis.
Open sessions are held for online classes.
Classes are conducted 6 days a week with extra classes on Sunday.
Physical training sessions are held daily.
Spoken English classes and mock SSB interviews are also conducted.
All-India mocks are conducted just before the commencement of the NDA EXAM.
World class infrastructure and finest hostel facilities with well-maintained rooms.
Financial aid is given to candidates from an economically weaker background.
Fill this form and get best deals on "IMU CET (Merchant Navy) Coaching classes"
100% genuine institutes aiming to help you ace studies
Get immediate response from the institutes
Compare institutes and pick only the best!
Feel free to choose the institute you like, and rest will be taken care of

Among the premier names in the field of merchant navy coaching institutes in the capital city, Lucknow is the Shree Defence Academy. It is a one-stop shop for merchant navy aspirants providing preparatory lectures and professional guidance related to defence and merchant navy. Headed by a merchant navy sailing captain, Captain Sunil Kumar Shukla, the academy considers it its social responsibility to impart professional knowledge to young and capable minds. Here, the students are counseled to identify their intelligence, fears, inhibitions, emotions and limitations and change and enhance their personal and professional lives and build a great career. The overall attempt of the coaching institute remains to help the young and motivated youngsters don the uniform of the merchant navy.

Features
The institute holds a bunch of experienced and well-trained faculty imparting training to merchant navy aspirants.
The tutors teach several short techniques and smart tricks to the students to enable them to solve the tricky questions with ease.
Well researched study material and superior library facilities are provided to the students to upgrade their level of preparation.
Physical training sessions are also taken up on a regular basis.
Combat training is provided to the students.
The students are made to use different kinds of machinery and weapons.
Their training makes the students capable of handling the security of anything and everything, be it society or the country as a whole.
It makes sure that the candidates learn and receive training in a good environment, full of thrill and adventure.
Personality development sessions and mock SSB interviews are held as well.

If you are a resident of Lucknow and a serious merchant navy aspirant looking for good coaching to guide you, you must have come across the name 'K Columbus'. It is one of the most famous merchant navy coaching institutes in Lucknow giving flight to the dreams of hundreds of students. It is one of the suitable platforms for the merchant navy aspirants preparing them for written exam as well as the SSB interview. It is a preparatory institution devoted to creating awareness about this magnificent career and clear all the myths and misconceptions related to it. K Columbus plays an important role in the lives of merchant navy aspirants by training and preparing them for various maritime entrance exams conducted by the Indian Maritime University (IMU) and also grooming their personalities for admission to various shipping companies.

Features
Regular marine engineering course, regular deck officer course, and regular rating course are some of the key features of the institute.
A full-fledged preparatory course is designed for students who want to be a deck officer.
There is a special course and curriculum for Engine officers (Graduate Marine Engineer, Trainee Marine Engineer, and Electrical Trainee Officer).
They provide training for G.P. rankings preparatory courses. The sessions last for 6 months.
The main motive is to provide one of the best platforms to young minds so that the profession can attract more and more newbies.
It clears all the misconceptions in the minds of the aspirants and makes them clear about what they are going to do and how they are going to do it.
This post was created with our nice and easy submission form. Create your post!
Comment