Best 5 NEET Coaching Institutes in Allahabad
Date : August 27, 2019
Allahabad, officially known as Prayagraj since October 2018, and also known as Illahabad and Prayag, is a metropolitan city in the Indian state of Uttar Pradesh. It is the administrative headquarters of Allahabad district. It is the most populous district in the state and the 13th most populous district in India. Allahabad attracts students from all over India. As of 2017, the city has one central university, two state universities, and an open university. Reputed Medical Institutes and Colleges which are situated in Allahabad are Motilal Nehru Medical College, Kamla Nehru Memorial Hospital (Post Graduate Courses) and State Unani Medical College Allahabad.
Getting a seat in the top medical colleges requires a good and well-planned strategy. As the competition for qualifying the exam is increasing year-by-year, you should plan a good strategy on how to prepare for NEET exam to get a seat in the top medical colleges in the country. You should choose the best coaching institute for your NEET entrance exams preparation. There are so many coaching institutes available in Allahabad for preparation of Medical. Every coaching institute praises about itself, but, only a few of them are worth joining. In order to pass this exam, we are providing you with the list of the best 5 NEET coaching institutes in Allahabad. The list will help you to crack NEET. For this, you need to be very conscious so that you can crack the NEET exam in your first attempt. This can be possible only with a good preparation, through the proper guidance and study materials which are provided by good coaching institutes. So, let's just go through the list of best 5 NEET coaching institutes in Allahabad.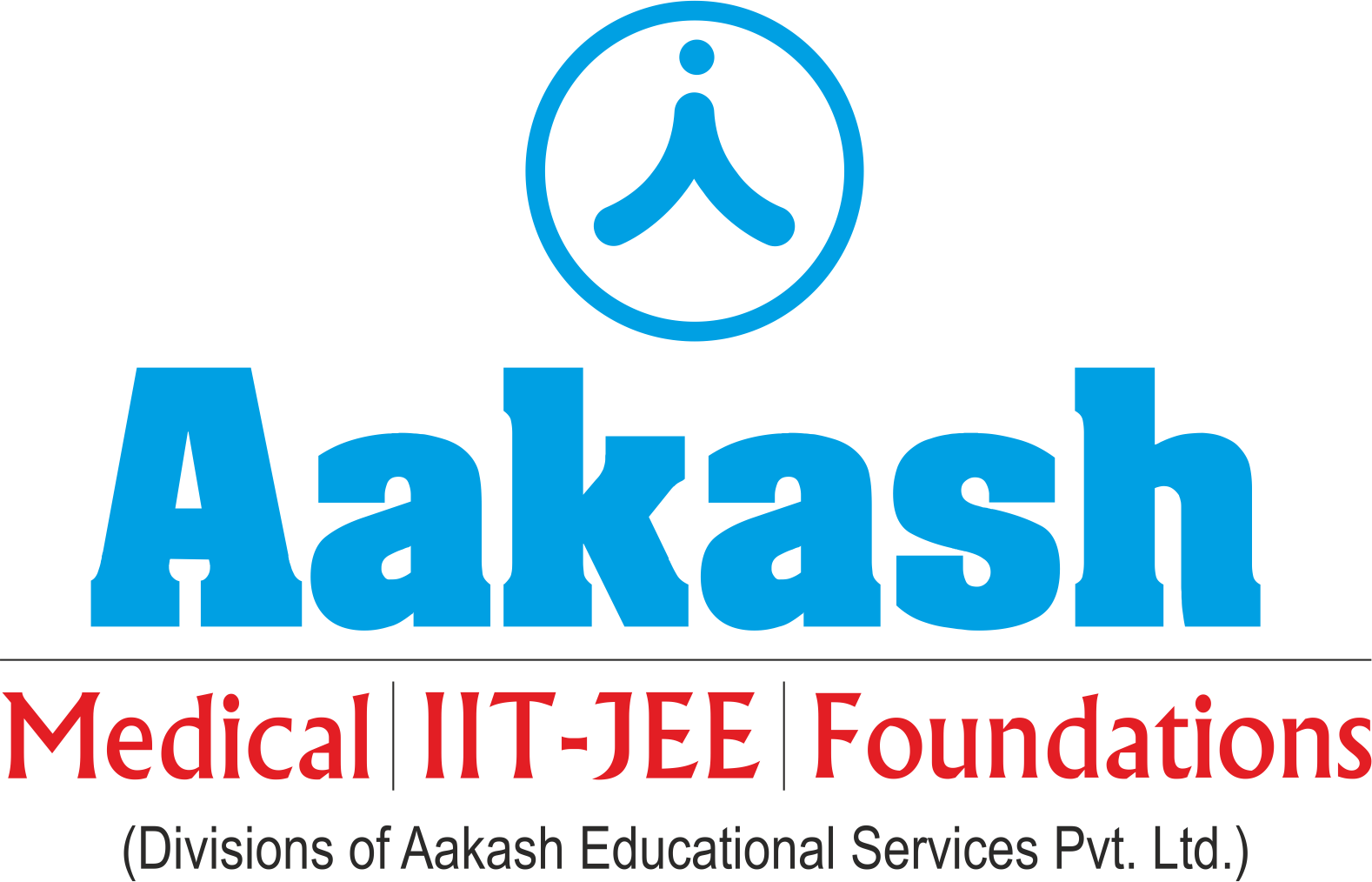 Aakash is one of the most famous institutions in the country that provides comprehensive test preparatory assistance to students for preparation of medical entrance examinations. The Institute initially started operations in Delhi with a few students. But with the vision of Mr. J.C. Chaudhry, a prominent teacher and an educationist, some of these students cracked the medical entrance exam securing top ranks. As a result, Aakash turned into one of the best NEET coaching institutes for preparation of medical entrance exams. This institute consists of highly educated and trained faculty. They use an approach called ABC (Action Based Coaching) technique to clear fundamental concepts of students. For students who are weaker, special classes are conducted towards performance, improvement and learning. The top rankers in NEET are from this coaching institute from the last three consecutive years. This coaching institute uses "Tailor-Made" teaching methodologies. Their study material is such designed that it satisfies the conceptual competitive academic need of students. This institute provides quality education from the last 25 years. Medical faculties are mainly doctors and Ph.D holders. They follow such teaching criterion that weakest candidates can get good marks. They have highly experienced, well trained and qualified teachers. They also offer the best study materials to students.

Features
:
This institute provides their own comprehensive study material to bridge the regional gap.
They also provide revision classes that improve the confidence of weak, non-serious and shy students along with the toppers.
Extra classes are also arranged so students can clarify their doubts.
The institute also actively uses modern technology in their coaching practices, such as audio-video classes and online test series.
They provide up to 100% scholarship to students seeking admissions to their institutes through ANTHE.

Resonance Eduventures is one of the best NEET coaching institutes in Allahabad. They have their best faculty for medical entrance exam preparation. They have led an educational movement, which is dedicated to the modest cause of helping students across the country to make them succeed in their professional career like Medicine & Engineering. They also offer absolute dignity in personal and professional life. The aim is to provide a comprehensive counselling that addresses the academic career development of all students. It provides a criterion that is fully integrated and works with students to ensure quality learning and lifelong success. In this institute, there are 3-6 lectures in a week for each subject. The lecture duration is of 90 minutes. They conduct internal tests weekly which are of two types namely part tests and cumulative tests. These tests help students to prepare well and clear their doubts regarding the exam. This institute provides a question bank which is divided into two parts MQB-I for objective questions and MQB-II for subjective questions. At the end of MQB, there is a miscellaneous exercise which is good for the student's practice.

Features
They have a provision for distance and e-learning courses.
They provide excellent study materials which are specially designed for competitions.
The institute uses modern technology in their coaching practices, such as audio-video classes and online test series.
They have highly experienced and trained teaching staff.
Delhi Academy of Medical Sciences (DAMS) is a well-entrenched name in the field of PG Medical Entrance Exam for over 16 years now, under the leadership of Dr. Sumer Sethi. It is the number 1 coaching institute for the PG medical entrance examinations. The institute's aim is not only to provide specific knowledge and strengthen the foundation of the students in PG Medical Entrance but also to infuse them with determination to crack the entrance exams at post-graduation level. To explore the potential of the students and to help them master the subject, they have developed voluminous scientific teaching as well as testing methods.

Features
:
Comprehensive subject wise teaching by experts and authors of popular books.
Detailed Notes are provided by their renowned faculty.
MCQ based brainstorming sessions are held regularly.
Only institute in the country which can claim of 85% overall success rate that is out of 100 students that join them 85 get through for sure.
Fill this form and get best deals on "NEET Coaching classes"
100% genuine institutes aiming to help you ace studies
Get immediate response from the institutes
Compare institutes and pick only the best!
Feel free to choose the institute you like, and rest will be taken care of
Career Shapers, the new hope of educational excellence evolved in the "Oxford of the east" (Allahabad) on 14th April,2008. Career Shapers was conceptualized to give goal-oriented coaching in a systematic, energetic and positive environment to handle the challenging fields of engineering and medicine. Their name itself gives the glimpses of their A3 strategy i.e. Aim high, Act Continuously, and Achieve your goal. They believe there is nothing like the word 'dreams' but, 'thoughts!'. If you can have thought of 'your field in your brain' then 'you are definitely going to hold it in reality'. Hence, their aim is to turn the 'thoughts' of the students into realities. In just 7 years since its inception, CS has grown beyond expectations and proven itself in volume and quality of results. The considerable growth in the enrollment of students and their successful admissions to the prestigious institutes like IIT's/NIT's has proved to be the benchmark for CS. They have a distance learning program and test series for IIT JEE/PMT.

Features
Interactive classes are organized by professional teachers mostly Ex-IITians to develop student's knowledge, skills and questions solving abilities.
They lead doubt clearing sessions daily after completion of the topic. Student's doubts from practice sheets are clarified to ensure complete preparation.
Study Material prepared by their professional experts is provided. It covers the full syllabus, numerical problems with solutions and diagrammatic representations to the students.

Apex Institute has grown up constantly to prepare the pre-medical students for various desired competitive exams. The institute is comprised of well experienced and skilled founder-teachers who strive to impart confidence in the medical aspirants to make them achieve success. Acknowledging the fact that previous year exam papers can give a glimpse of the pattern of exam. "Integrated Teaching Methodologies" are embraced in order to prepare their students for school/board and other competitive exams. Faculty selection follows a thorough process of written test, demonstration lecture and the final one-to-one interview with the MD be it to campus or direct recruitment. Internal tests are conducted regularly, and the results are sent to the students and parents through SMS. Unique and modern scanning machines at Apex produce quick results, showing the rank-wise position of all students.

Features
Strict administration and discipline are mandatory for everyone including teachers, students and admin staffs.
Highly Qualified & Trained Faculty
Every student is given relevant study material and test papers are specifically designed by subject experts on the basis of the latest examination pattern.
Highly competitive environment motivates the students to a focused learning approach that brings best results.
Integrated Teaching Approach
The study material provided by them is in both English and Hindi languages to bridge the regional gap.
Extra time is given to doubt clearing classes where students can clarify their doubts on any topic from the respective subject teachers.
This post was created with our nice and easy submission form. Create your post!
Comment