Best 5 NEET Coaching Institutes in Aurangabad
Date : August 27, 2019
Aurangabad is a city in the Aurangabad district of Maharashtra in India. The city is a tourism hub, enclosed by many historical monuments, including the Ajanta Caves and Ellora Caves, which comes under UNESCO World Heritage Sites, and also Bibi Ka Maqbara and Panchakki. There are numerous engineering and medical colleges situated in the city. Dr. Babasaheb Ambedkar Marathwada University (BAMU) is the most renowned University located in Aurangabad city. Most of the colleges of this region are affiliated to it. Some of the prestigious medical colleges situated in Aurangabad are Mahatma Gandhi Mission's Medical College, Government Medical College and Hospital, MGM Medical College, Dean Medical College, etc.
Most of the students are enrolled for coaching to crack competitive medical entrance exams like NEET to get into the medical institutions. NEET is one of the most prestigious medical entrance examination held every year. This examination is hosted by CBSE to allow students to seek admission in medical and dental courses across the country, in colleges that have been approved by the Medical Council of India (MCI) and Dental Council of India respectively. You should plan a good strategy on how to prepare for NEET exam to get a seat in the top medical colleges in the country. In Maharashtra, this year, a total of 1,82,218 candidates registered for NEET 2018, while 1,77,353 candidates appeared for the exam held on May 6. Of these, 70,184 candidates have qualified for the same.  You should choose the best coaching institute for your NEET entrance exams preparation. There are so many coaching institutes available in Aurangabad for preparation of Medical. So, to solve your confusion regarding the choices of coaching institutes, we are providing you with the list of best 5 NEET coaching institutes in Aurangabad which help you to crack NEET.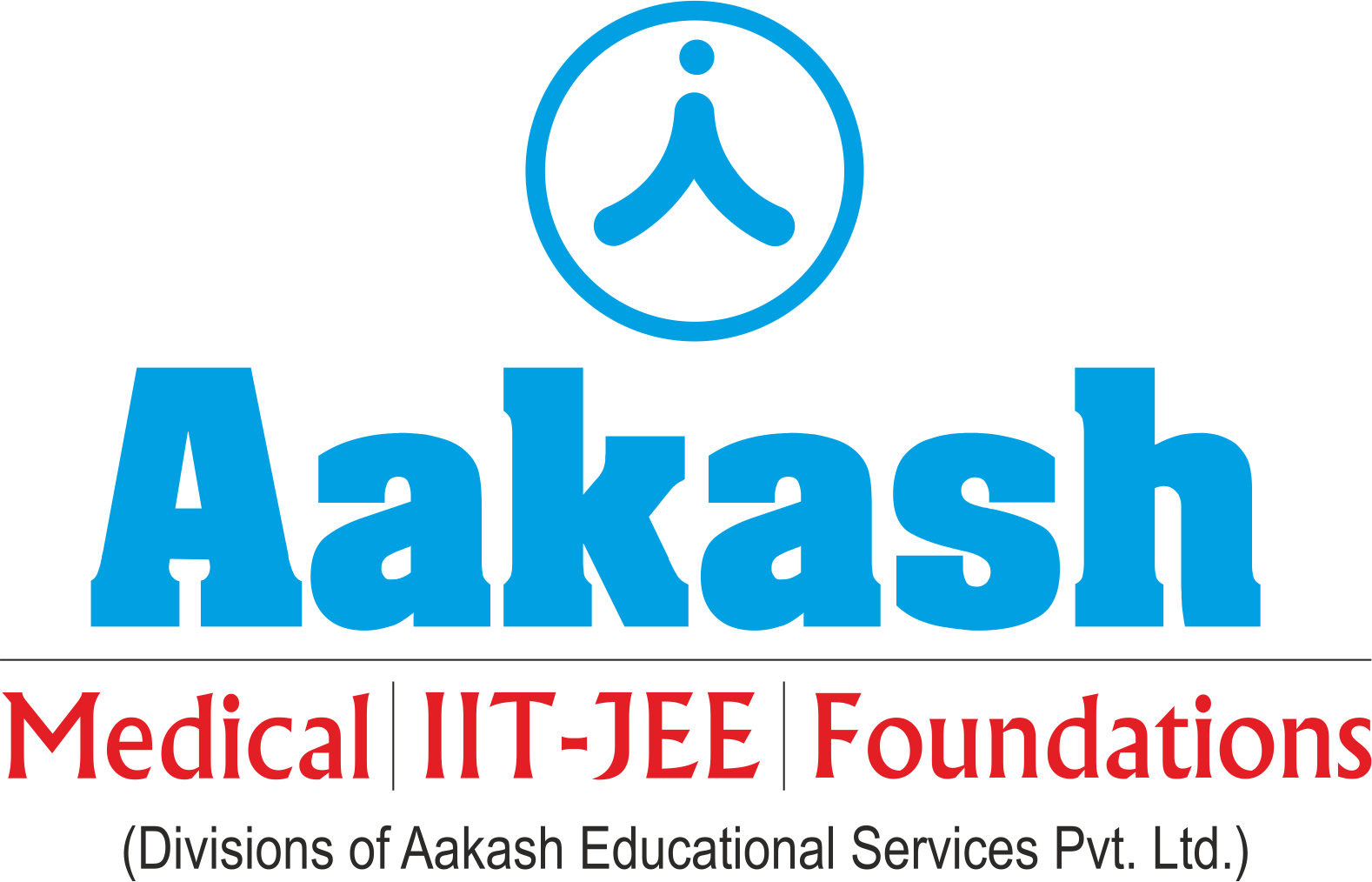 Aakash is one of the most famous institutions in India that provides comprehensive test preparatory assistance to students for preparation of medical entrance examinations. The Institute initially started operations in Delhi with a few students. But with the vision of Mr. J.C. Chaudhry, a reputed teacher and an educationist, some of these students cracked the medical entrance exam securing top ranks. As a result, Aakash turned into one of the best NEET coaching institutes for preparation of medical entrance exams. This institute consists of highly educated and trained faculty. An approach called ABC (Action Based Coaching) technique is used to clear fundamental concepts of students. For weaker students, special classes are conducted towards performance, improvement and learning. The top rankers in NEET are from this coaching institute from last many years. This coaching institute uses "Tailor-Made" teaching methodologies. The study material is such designed that it satisfies the conceptual competitive academic need of students.

Features
:
This institute provides their own comprehensive study material to bridge the regional gap.
They also provide revision classes that improve the confidence of weak, non-serious and shy students along with the toppers.
Extra classes are also arranged so students can clarify their doubts.
The coaching institute also actively uses modern technology in their coaching practices, such as audio-video classes and online test series.
They provide up to 100% scholarship to students seeking admissions to their institutes through ANTHE.
Topic-wise & logically created text materials are available.
MCQs based Tests & Quizzes are organized every month.
Doubt resolution by experts is done.
Automated student progress & performance management system to keep an eye on every student.

Bansal Classes believes in the saying that "Change does not roll on the wheels of inevitability rather comes through continuous struggle." Accepting the change and making strategies accordingly is the quality of a leader. This is what Bansal Classes have been following – 'Adopting methods that best suit their students to crack the entrance examinations'. Mr. V.K Bansal, one of the best educator, in 1984, felt the need of providing right direction to JEE/NEET aspirants for JEE/NEET preparations. He gave his full dedication and had a positive attitude. Bansal Classes produce wonderful results each passing year. Their objective is to provide equal studying opportunities to all students appearing for competitive examinations and enhance the development of their students through quality teaching by being the first to adopt the changes introduced in the field of Engineering & Medical entrance examinations and organize their teaching methods accordingly.

Features
:
Teaching Methodology: - It is important that teachers know how to use a variety of teaching methodologies in order to acquire it for the range of learning needs and requirements that are present within most class environments.
All students, regardless of their level, can acquire benefit from the improved study technique. Keeping in mind the need of aspirants, Bansal Classes facilitates them with the following learning methods: Classroom Learning Program, Distance Learning Program, Satellite Learning Program, Online Learning Program and iTab.

Founder and Chairman, Dr. P. V. Mirajgaonkar, has a wide experience of teaching and administration. In 1986, he opted for a voluntary retirement with the passion and zeal to shape the careers of lacs of aspirants who wish to become doctors & engineers. Institute of Career Development was established in 1986 as a pioneer organization in Aurangabad to provide training & guidance for various National Level Competitive Examinations. ICD is government registered educational institute dedicated to specialized training programs for Medical Entrance: NEET, AIPMT, MH-CET, MGIMS - Wardha, AFMC, AIIMS etc. & Engineering Entrance: IIT JEE, BITSAT, VIT, etc. Since its inception, ICD has a track record of outstanding results and a huge list of toppers & merit rankers. The meritorious students trust their coaching expertise and their outstanding performances speak for them. Today, they have earned a reputation of the Institute which is its key to success in medical & engineering entrance exams. Their performance in NEET-2013, NEET-2014, MHT-CET 2015 & MHT-CET 2016 has been truly phenomenal in terms of number of ICD students getting admission in top MBBS & BDS colleges such as GSMC(KEM) - Mumbai, LTMC(Sion) - Mumbai, TNMC(Nair) - Mumbai, GMC(JJ) - Mumbai, BJMC - Pune, GMC - Nagpur, Dr. VMGMC - Solapur, GMC - Aurangabad etc.

Features
They have their own Career Counselling Centre (CCC) from the year 2007.
They have also launched the Education Abroad division from the year 2010 to guide students who wish to study in USA, UK, Canada, Australia, Singapore etc. Here we train students for GRE, GMAT, SAT & IELTS exams.
They have high-quality training programs, perfect guidance and 30 years of rich experience give students the winning edge for definite success.
They are consistently producing the best results.
They provide perfect study material.
They provide doubts and difficulty solving sessions.
Fill this form and get best deals on "NEET Coaching classes"
100% genuine institutes aiming to help you ace studies
Get immediate response from the institutes
Compare institutes and pick only the best!
Feel free to choose the institute you like, and rest will be taken care of

The Institute of Narayana Coaching Centre was established in the year 1979 as a coaching institute for aspirants of state level entrance exams. Ever since Narayana began it has been growing at a great speed. It was the visionary zeal of founder and chairman Dr. P. Narayana, a gold medalist and renowned academician that led to the setting up of coaching centers in various cities of India. Narayana is growing very fast with a great increase in reputation in the market regarding NEET entrance exam preparation. Coaching for other competitive exams like IIT-JEE, CTET, NTSE is also provided.

Features
:
They have highly qualified and trained staff, who provide coaching in the best possible ways.
They provide professional administrators and counsellors for helping their student.
A well-laid feedback system is arranged for timely student support.
They strictly follow the academic calendar which helps them complete their syllabus on time.
They offer courses such as Finishing Edge (crash course for NEET), Rank Promoting Test Series (RPTS) for XII pass students, etc.
Gaikwad Coaching Classes is a well - known coaching institute running successfully since last 18 years in many cities. They believe in providing all deserving students with the best curriculum and pedagogy along with the excellence in quality of education in coaching. Gaikwad Coaching Classes brings out the latent strengths of every student so that they feel motivated and applauded for their strengths and explore the greater depth of their potential. GCC is not just another coaching class, they believe in teamwork and their aim is to provide excellent training in all subjects i.e. Chemistry, Biology, Mathematics, Physics, and English to the level of school and All India Level Entrance Exams.

Features
They provide video lectures and doubt clearing sessions every weekend.
Library facilities are available for every student.
They are experts in teaching and preparing students for entrance exams.
This post was created with our nice and easy submission form. Create your post!
Comment