Best 5 NEET Coaching Institutes in Faridabad
Date : July 16, 2019
Faridabad is the largest city in the north Indian state of Haryana. It is a leading industrial hub and situated in the National Capital Region bordering the Indian capital New Delhi. There are plenty of educational institutions in Faridabad that offer higher education courses. These colleges provide courses in various fields like science, medicine, arts, commerce, engineering, MCA, etc. Some of the colleges that offer graduate and undergraduate courses include Institute of Hotel Management, Faridabad, Lingayat's University, Manav Rachna International University, National Power Training Institute, ESIC Medical College, Regional Centre for Biotechnology (RCB), etc.
Most of the students are enrolled for coaching in Faridabad for competitive medical entrance exams like NEET to get into the medical institutions. NEET is one of the most prestigious medical entrance examinations held every year. This examination is conducted by CBSE to allow students to seek admission in medical and dental courses across the country, in colleges that have been approved by the Medical Council of India (MCI) and Dental Council of India respectively. 4 students from Faridabad broke into top 500 in the NEET 2018 exams. For this, one has to work very hard and with all his dedication. Hence, in order to pass this exam, we are providing you with the list of best 5 NEET coaching institutes in Faridabad. Getting guidance through these coaching will help you crack NEET. For this, you need to be very conscious as your ultimate aim is to crack the NEET exam in your first attempt. This can be possible with the proper guidance and study materials which are provided by good coaching institutes. So, let's just go through the list of best 5 NEET coaching institutes.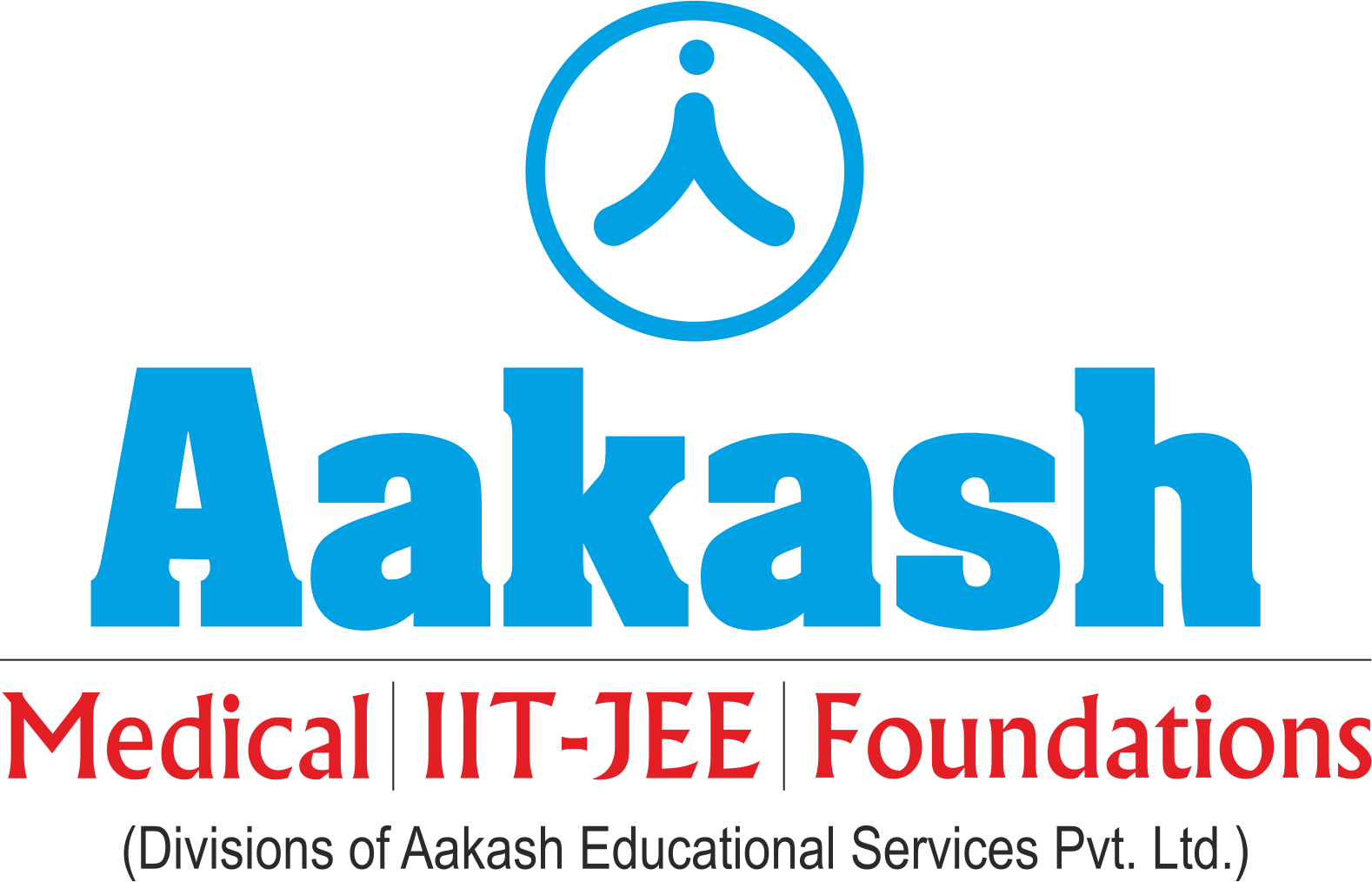 Aakash is one of the most leading institutions in the country that provides comprehensive test preparatory assistance to aspirants for preparation of medical entrance examinations. The Institute initially started operations in Delhi with a few students. But with the vision of Mr. J.C. Chaudhry, a prominent teacher and an educationist, some of these students cracked the medical entrance exam securing top ranks. As a result, Aakash turned into one of the best NEET coaching institutes for preparation of medical entrance exams. This institute consists of highly educated and trained faculty. They use an approach called ABC (Action Based Coaching) technique to clear fundamental concepts of students. For students who are weaker, special classes are conducted towards performance, improvement and learning. The top rankers in NEET are from this coaching institute from the last three consecutive years. This coaching institute uses "Tailor-Made" teaching methodologies. Their study material is such made that it satisfies the conceptual competitive academic need of students. This institute provides quality education from the last 25 years. Medical faculties are mainly renowned doctors and Ph.D holders. They follow such teaching criterion that weakest candidates can qualify the NEET exam with good marks. The institute comprises of highly experienced, well trained and qualified teachers. They also offer the best study materials to students.

Features
:
This institute provides their own comprehensive study material to bridge the regional gap.
They also provide revision classes that improve the confidence of weak, non-serious and shy students along with the toppers.
Extra classes are also arranged so that students can clear their doubts.
The institute also actively uses modern technology in their coaching practices, such as audio-video classes and online test series.
They provide up to 100% scholarship to students seeking admissions to their institutes through ANTHE.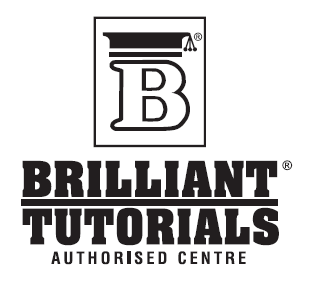 In today's world of competition, preparedness is the key to success. It's even truer regarding competitive entrance examinations like JEE (Main and Advanced), NEET and Civil Services Exams. Here you have to battle it out with the best of the brains, and the one who wins will be the one who is better furnished, fully-armed and fiercely trained, with proven skills and has the perfect temperament of a true champion. That's what Brilliant Tutorials do to young aspirants like you. It grooms and guides you to your cherished goal, more thoroughly, more systematically, more effectively and with seamless more dedication. In fact, there is no other institution that's anywhere close to Brilliant, in the richness of experience, reputation for integrity or sheer results in Patna. They are one of the best NEET coaching institutes in Patna in the present time.

Features
:
This coaching institute provides excellent course material, experienced faculty and a committed management. This has contributed to building Brilliant Tutorials as the most trusted coaching in preparing the students for competitive entrance examinations.
They provide group tuitions with a batch size of approximate 10-15 students only.
They provide more course hours to their students for completion of their syllabus and thorough revision.
They have better study material featuring concise and complete theory lessons.
They give a more interactive training approach.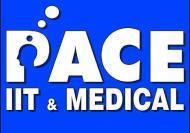 PACE IIT & Medical coaching institutes were established in 1999. It has fostered admirable heights to become one of the best coaching institutes in Thane, Mumbai. Their IIT JEE, NEET, AIIMS, International Olympiads and Study Abroad programs have been producing outstanding results for 20 long years, in the state of Maharashtra. The testimony to their excellence is that 2 out of every 3 selections from Maharashtra are from the PACE. Besides the Engineering and Medical domain, they have got appreciation letters from top international universities and IVY League Universities such as MIT. With their unique teaching pedagogy, they have been able to help the students realize their dreams and get admission into their desired institute of engineering or medical. The core pillars of their foundation are student-centric approach and feedback-driven mechanism. These pillars drive them to churn out the best outcomes in every competitive examination; be it IITJEE, BITSAT, NEET, AIIMS, JIPMER, Olympiads, TOEFL, SAT and other national and international-level competitive examinations. State-of-the-art infrastructure, quality study material, fully-loaded library, best pool of IITians and doctorates as faculty members, and excellent testing methodology altogether make them the preferred choice of parents and students. This year Pace IIT had 3 toppers in the top 100.

Features
:
They provide group tuitions with a batch size of approximate 10-15 students only.
Highly qualified and experienced teachers monitor the subjects effectively and efficiently and also assure that every student gets proper individual attention.
Parents are regularly informed about their child's progress and performance.
Fill this form and get best deals on "NEET Coaching classes"
100% genuine institutes aiming to help you ace studies
Get immediate response from the institutes
Compare institutes and pick only the best!
Feel free to choose the institute you like, and rest will be taken care of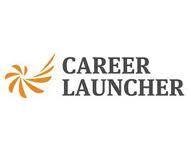 Career Launcher focuses on different segments of education across the learners of multiple age-groups. It is led by a team of highly qualified professionals, including IIT-IIM graduates. Career Launcher Educate, has been shaping the lives and careers of many students for the past twenty years. At Career Launcher Educate, they 'enable individuals to figure out their potential and achieve their dreams.' This is their core ideology and they are firmly grounded in academic excellence, technological innovation, and domain expertise built over years. They operate across a broad spectrum of segments in the education industry, including test preparation and vocational training.

Features
:
They offer a 2-year classroom program for class XI students for a more focused and better preparation of the exam.
They guide aspiring students to build their medical career with their conceptual knowledge, study methods and mock tests.
A network of 200 test preparatory centers in 100 cities throughout India with 50,767 students enrolled.
Vocational training courses, recruitment services, and training and management services for government project are provided.
The Institute of Narayana Coaching Centre was established in the year 1979 as a coaching institute for aspirants of state level entrance exams. Ever since Narayana began it has been growing at a great speed. It was the visionary zeal of founder and chairman Dr. P. Narayana, a gold medallist and renowned academician that led to the setting up of a coaching centre in Nellore, Andhra Pradesh. Narayana is growing very fast with a great increase in reputation in the market regarding CTET exam preparation. Coaching for other competitive exams like IIT-JEE, NEET, NTSE is also provided.

Features
:
Highly renowned, experienced and dedicated faculty.
Extensive research-based study material is provided by their institution.
All India Test Series with national ranking is available.
Doubt clearance cell to clarify doubts of students.
Classroom courses, correspondence courses and online courses are available
This post was created with our nice and easy submission form. Create your post!
Comment