Best 5 NEET Coaching Institutes in Ghaziabad
Date : August 27, 2019
Ghaziabad is a popular city in the state of Uttar Pradesh. It is situated 19km to the east of Delhi and 46 km to the southwest of Meerut. It is one of the largest industrial city presently and is connected well by both railways and roadways. It is now recognized as the second fastest growing city in India due to its construction boom. The city of Ghaziabad has a tremendous amount of resources that can lead to higher education as well as a better way of life. It is a fast paced growing industrial city which is constantly developing and has a population of about 22,47,434 and growing. Ghaziabad has an outstanding educational system available for students to pursue whatever they choose to in life. It is full of educational institutes of about 100 colleges which includes engineering, management, medical, pharmacy and other institutes. Ghaziabad also has a large amount of private and government colleges that primarily focuses on engineering, medical as well as other specific career-focused colleges. Academic excellence is one of the main priorities in Ghaziabad's educational system. There are many institutes of different streams such as physiotherapy institutes, science technology, hotel management, law, business, paramedical sciences, nursing, and dental colleges. Students can select a career that will benefit and improve their lifestyle in years to come. But in order to get into a good medical institute you need to be unrivalled. This is only possible when you qualify the NEET exam which is held every year. NEET or National Eligibility and Entrance Test is held by CBSE to take admissions for MBBS/BDS courses. About 1,28,329 of candidates appeared for the exam this year from the state of Uttar Pradesh but only 76,778 of them got selected. A lot of hard work is required with full dedication and concentration to crack the NEET exam. Coaching institutes provide best study material with best tricks and ideas. It is very important to choose the best coaching institute which provides the best study material. Therefore, we are providing you with the best institutes in Ghaziabad which help you to crack NEET. Qualifying NEET requires a lot of potential as well as a great medical knowledge. There is a whole lot of difference between learning and excelling. NEET has 180 objective type questions based on 3 subjects-Physics, Chemistry and Biology. The applicant must clear all the subjects i.e. Biology, Physics, Chemistry and English to qualify the NEET Exam. So, let's just go through the list of best 5 NEET coaching institutes in Ghaziabad.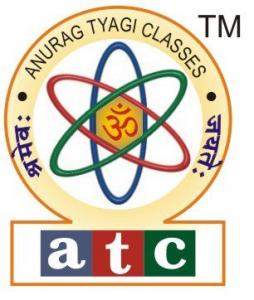 ATC has long been established for the best preparatory courses and results for medical entrance examinations. They prepare students to face entrance examinations successfully by giving them a healthy learning environment grounded well in the principles of value-based career education, imparting knowledge, infusing positivity and boosting confidence. At ATC, they offer methodical coaching and a healthy competitive atmosphere to the pre-medical aspirants through their excellent curriculum and adequate infrastructural facilities. Their team of highly qualified and competent faculties gives quality education to the students lending them a leading edge in the preparation.

Features
:
The motivation that they extend to the aspirants helps them determine their own ability and shows them the path to success.
The study material which has been prepared by their well-versed faculties after extensive research is comprehensive yet simple to understand.
The specially made curriculum takes care of board examinations simultaneously. They update their curriculum every year to keep pace with the fast-changing examination pattern.
The faculties are a blend of rich academic experience and vast knowledge.
The series of periodic test is identical to the pattern of various competitive medical examinations and gives sample practice to the aspirants for the same.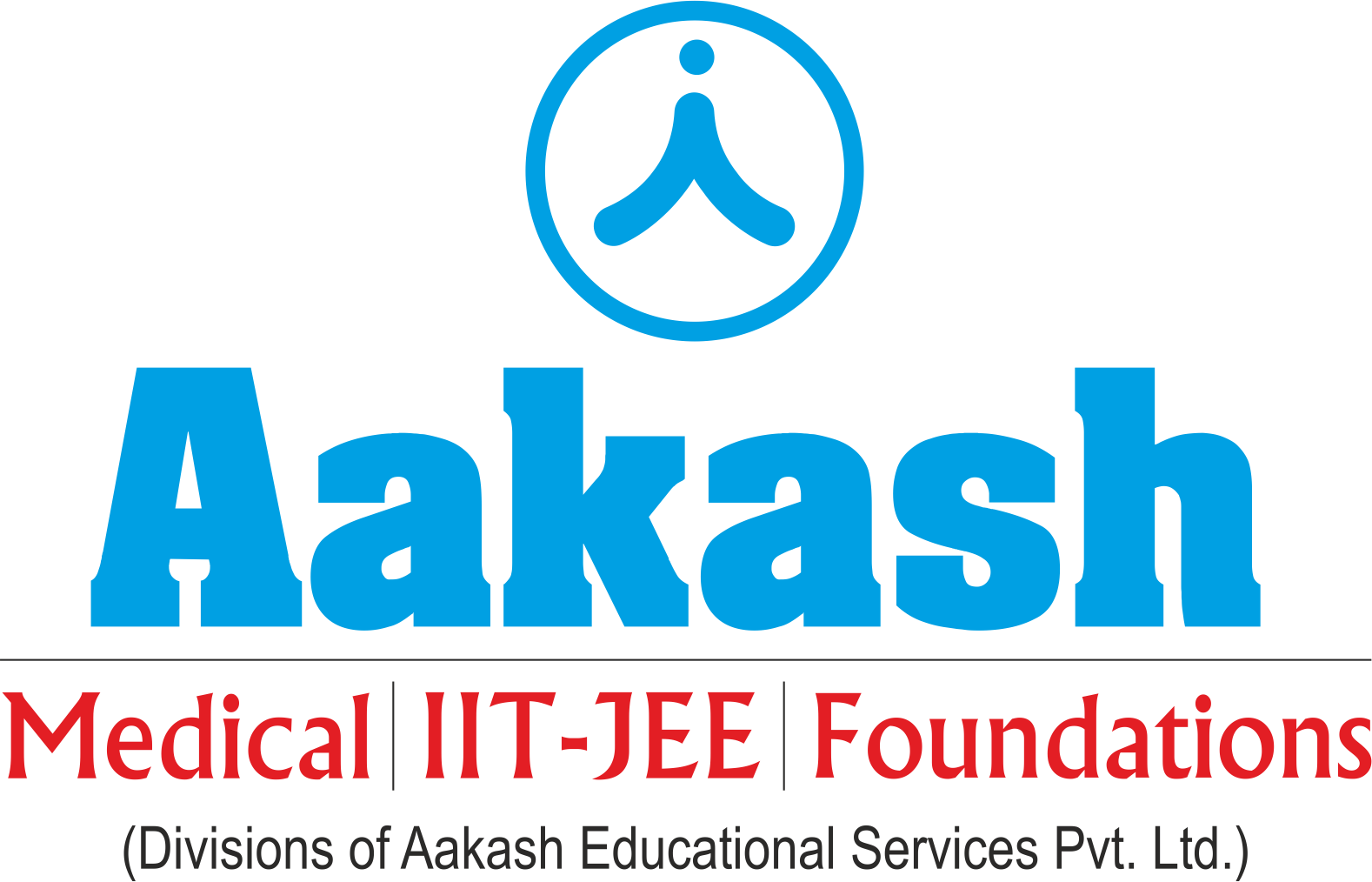 Aakash is one of the most popular institutions in the country that provides comprehensive test preparatory services to aspirants for preparation of medical entrance examinations. The Institute initially commenced operations in Delhi with a few students. But with the vision of Mr. J.C. Chaudhry, a prominent teacher and an educationist, some of these students cracked the medical entrance exam securing top ranks. As a result, Aakash became one of the best NEET coaching institutes for preparation of medical entrance exams. This institute comprises of highly educated and trained faculty. For students who are struggling, special classes are conducted towards performance, improvement and learning. The top rankers in NEET are from this institute from the last three consecutive years. This coaching institute uses "Tailor-Made" teaching methodologies. Their study material is designed to satisfy the conceptual competitive academic need of students. They use a technique called ABC (Action Based Coaching) technique to clear fundamental concepts of students.

Features
:
This institute provides their own study material to bridge the regional gap.
They also provide revision classes that improve the confidence of weak, non-serious and shy students along with the toppers.
Extra classes are also arranged so students can clarify their doubts.
The institute also actively comprises of modern technology in their coaching practices, such as audio-video classes and online test series.
They provide up to 100% scholarship to students seeking admissions to their institutes through ANTHE.

Toppers 100 is one of the best NEET coaching institutes in Ghaziabad. Their designed course's initial phase aims at strengthening the basics and fundamental concepts of the subject. Thereafter, comes the deeper concepts that strengthen the analytical ability, concept interpretation and problem-solving skills of the students are tackled. The entire course plan for the coming session (syllabus division, sequencing of topics, test dates and result announcing dates) is prepared in advance. The course is comprehensively designed in a way that a student gets prepared to perform well in the boards, and also in competitive and scholarship examinations at the state and national levels. A well-researched and exhaustive study material is prepared and taught by the esteemed team of faculty members.

Features
:
They provide quality study material with fundamental concepts.
The teachers regularly monitor the performances of the students and give regular feedback for performance improvement.
Online teaching classes and regular sessions are conducted for students to clear doubts.
Fill this form and get best deals on "NEET Coaching classes"
100% genuine institutes aiming to help you ace studies
Get immediate response from the institutes
Compare institutes and pick only the best!
Feel free to choose the institute you like, and rest will be taken care of

Gyanmudra is a knowledge hub where they focus on building the foundation of the student by providing knowledge of concepts. If a student has knowledge he/she will surely have success in this competitive era. At Gyanmudra, they nurture the students & also focus on the rigorous testing pattern which sharpens them as well as helps in time management. Gyanmudra also helps in the personality development of students by conducting Value Added Sessions. These sessions are conducted by mentors from IIM's & IIT's. Career Guidance Program helps in choosing the best suitable career & stream for students moving from X to XI. When their experience, expertise and efforts come together with sincere and wholehearted efforts done by their students, the miracle happens. They also prepare the students for competitive exams like IIT JEE, AIPMT, OLYMPIADS, NEET & NTSE exams along with the board's exam preparation.

Features
:
They also offer Language learning courses like SPOKEN ENGLISH for enhancing personality and increasing fluency in English speaking.
Gyanmudra's are under the best mentors from IIMs & IITs, who mentor them & resolve various doubts present in the minds of students either it may be in the form of stream selection or any kind of guidance.
Special workshops are conducted to improve the personality of their students. These workshops help in identifying inherent strengths and aptitude of each individual student.
In order to help in better understanding of concepts, they provide smart classes with the latest technology.
The lectures through videos supplemented with the practice of questions boost the capacities of the students and help them in scoring more in exams.

Tallent Career Institute was founded in 2015 to provide students with excellent academic programs and a nurturing environment with good student-teacher relationships. Tallent Career Institute is a private yet affordable elementary institute offering a stimulating curriculum and a supportive environment to ensure their students experience success every day. Tallent Career is one of the best NEET coaching institutes who help entrance exam aspirants to realize their dreams of having a successful and flourishing career in Medicine. Tallent Career is not only the most experienced institute but it also holds a team of leading professionals and a panel of experienced teachers to guide the students. They provide students with the best infrastructure and advanced study material which help them outshine their competitors. Tallent Career is one of the best medical coaching institutes in Delhi/NCR.

Features
:
They believe in nurturing student's talent while providing direction to their future. Their institute is one of the best NEET Coaching Institute in Ghaziabad with highly qualified faculties and immense teaching experience. With the passion for educating and commitment towards students, they take care of every student as their own.
The quality of education they provide is the efficiency of their methodologies and systems. In their students, they aspire to instil the attitudes, values, and vision that will prepare them for the lifetime of continued learning and leadership in their chosen careers.
This post was created with our nice and easy submission form. Create your post!
Comment