Best 5 NEET Coaching Institutes in Indore
Date : August 27, 2019
Indore is home to many educational institutions ranging from pre-primary to post-graduate studies. Indore is one of the prime cities of Madhya Pradesh and the center of education and learning. This place abounding in historical richness is home to many schools, colleges, and universities. These educational institutions are the best to provide a well-rounded education to the students. That's why Indore has emerged as one of the leading education hubs of India. In 2009, Indore became the first city in India to have both an Indian Institute of Management and an Indian Institute of Technology. Indore also has two most famous medical colleges which are Sri Aurobindo Institute of Medical Sciences and Mahatma Gandhi Memorial Medical College. Other than these there are colleges for dental, arts/commerce/science, Ayurveda, homeopathy and paramedical colleges. If you want to seek admissions to any of the medical institutes, you need to qualify for the NEET exams.
NEET (National Eligibility and Entrance Test) is hosted by CBSE to take admissions for MBBS and BDS courses. Over 18,000 aspirants appeared for the National Eligibility cum Entrance Test (NEET) (UG) held at over 26 centers across the city. Sangeet Rathi, AIR-22, scored 675 out of 720 in NEET 2018. He originally belongs to Haryana but has done his preparations from Indore. Last year 2 candidates made their way to the top 10 in NEET 2017. Students from several other cities come for preparation here to crack the NEET exam. Coaching institutes in Indore provide study material with best tricks and ideas. It is very important to choose the best coaching institute which provides the best study material. Here we are providing you with the list of best 5 NEET coaching institutes in Indore which help you to crack NEET. Clearing NEET requires a lot of potentials as well as a great medical knowledge. There is a difference between learning and excelling. You need to be unparalleled if you want to pass your NEET exam in the very first attempt. NEET comprises of 180 objective type questions based on 3 subjects-Physics, Chemistry and Biology. Biology is further sub-divided into two parts-Botany and Zoology. The applicant must clear all the subjects i.e. Physics, Chemistry, Biology, and English to qualify the NEET Exam. So, let's go through the list of best 5 NEET coaching institutes in Indore.
Toppers Academy is the most preferred online training platform for the preparation of top medical entrance examinations to fulfill the needs of expansive aspirants willing to set a career in the medical field. Toppers Academy provides standard education for the NEET, IIT-JEE exam domains in India. Being former coaching established 20 years ago with a sole competence to bring the world's best doctors who will be curing patients with proficient expertise skills.Aspirants looking to get through top medical colleges in India must acquire knowledge and training from the best coaching i.e. Toppers Academy to crack the top medical exams like NEET, IIT-JEE, etc. It has been live now due to covid-19 pandemic situation bringing up the change to match the latest trends of education so far. Medical is considered to be the most esteemed domain operated by the masterful people in the world. The Uniqueness of this coaching is to Motivate students, channelize them to stand out in the crowd.

Features
Small batches of 30-35 students for personalized attention
Definitions of key-concepts on a mouse-over
Regular Tests for evaluation of students

ALLEN is a symbol of the united family of four devoted brothers, which has grown up in a large group of 6500 and more members as on date. They have the trust of more than 7.75+ lac students since 1988. The Institute is in parallel with Indian values, spiritualism & hard work under the efficient directions of Shri Govind Maheshwari, Shri Naveen Maheshwari. They are constantly growing with the pious wishes of their mother Smt. Krishnadevi Maheshwari. This coaching center offers a large number of educational support programs when for the last 25 years. It is one of the best institutes for preparation of NEET exam. There are more than 8 faculty member who are very experienced. This institute also gives the best study material and provide the feedback system to the students. They encourage students to discover their potential and self-confidence. In each batch, there are a limited number of aspirants and teachers who provide revision and doubt classes regularly. Allen broke its own previous year's record by becoming the first ever institute of the country to produce All India Ranks 1st,2nd and 3rd  in both JEE Advanced and NEET- UG.

Features
They provide quality study material with fundamental concepts.
The teachers regularly monitor the performances of the students and give regular feedback for performance improvement.
Online teaching classes and regular sessions are conducted for students to clear doubts.
They have courses for the preparation of JEE, Pre-Medical (AIPMT(NEET-UG)/AIIMS), Pre-Nurture and Career Foundation (Class VI to X, NTSE and Olympiads).
They include a team of 6500 faculties or more, including 380+ IITians and 80+ doctors.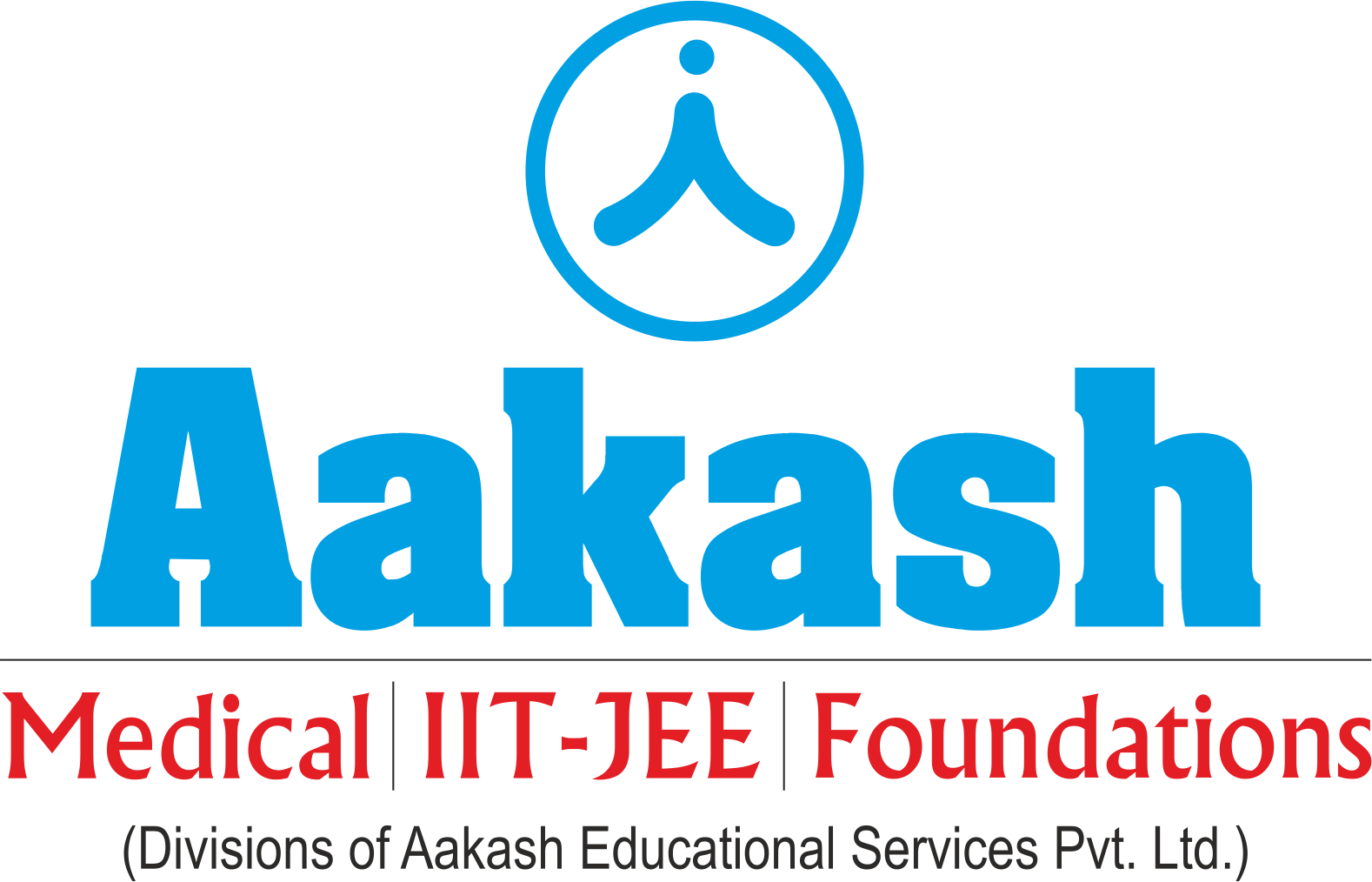 Aakash is one of the most popular institutions in the country that provides comprehensive test preparatory services to aspirants for preparation of medical entrance examinations. The Institute initially commenced operations in Delhi with a few students. But with the vision of Mr. J.C. Chaudhry, a prominent teacher and an educationist, some of these students cracked the medical entrance exam securing top ranks. As a result, Aakash became one of the best NEET coaching institutes for preparation of medical entrance exams. This institute consists of highly educated and trained faculty. For students who are struggling, special classes are conducted towards performance, improvement and learning. The top rankers in NEET are from this institute from the last three consecutive years. This coaching institute uses "Tailor-Made" teaching methodologies. Their study material is designed to satisfy the conceptual competitive academic need of students. They use a technique called ABC (Action Based Coaching) technique to clear fundamental concepts of students.

Features
This institute provides their own study material to bridge the regional gap.
They also provide revision classes that improve the confidence of weak, non-serious and shy students along with the toppers.
Extra classes are also arranged so students can clarify their doubts.
The institute also actively comprises modern technology in their coaching practices, such as audio-video classes and online test series.
They provide scholarships to their students through an exam called ANTHE.
Fill this form and get best deals on "NEET Coaching classes"
100% genuine institutes aiming to help you ace studies
Get immediate response from the institutes
Compare institutes and pick only the best!
Feel free to choose the institute you like, and rest will be taken care of

Resonance Eduventures is one of the best NEET coaching institutes in Bhopal. They have their best faculty for medical entrance exam preparation. They have led an educational movement, which is dedicated to the modest cause of helping students across the country to make them succeed in their professional career like Medicine & Engineering. They also offer infinite dignity in personal and professional life. The mission is to provide a comprehensive counselling that addresses the academic career development of all students. It provides a methodology that is fully integrated and works with students to ensure quality learning and lifelong success. This institute produced a historical result when two of its students secured All India Rank-2nd and 5th in the entrance exam. In this institute, there are 3-6 lectures in a week for each subject. The lecture duration is of 90 minutes. They organize internal tests weekly which are of two types namely part tests and cumulative tests. These tests help students to prepare well and clear their doubts regarding the exam. This institute provides topic wise question bank which is divided into two parts MQB-I for objective questions and MQB-II for subjective questions. At the end of MQB, there is a miscellaneous exercise which is good for the student's practice.

Features
They have a provision for distance and e-learning courses.
They provide excellent study materials which are specially designed for competitions.
The institute also actively comprises modern technology in their coaching practices, such as audio-video classes and online test series.
They have highly qualified and trained teaching staff.
It all started with an idea that caused some young engineers to think differently. An idea driven by ever-growing enthusiasm & bolstered by some quality hard work, barely required any time to substantiate itself on the ground. Not very surprisingly, it soon transformed into a big dream. A dream to provide a quality education system which is different from rest. A dream to sculpt out space within the universe where the least of the hope can grow & the existing talent reach the heights acquired by rare ones only. A dream turns into a goal when one starts working on it. The same happened here. They started their journey from a room and now it has its extensions all over India. CatalyseR is considered as one of the best NEET coaching institutes in Indore presently.

Features
Different levels of subjective and objective questions are tested to gradually strengthen the concepts, numerical ability and application orientation.
Importance is given to all students irrespective of their calibre and background.
Regular chapter-wise tests, units tests, mock tests and paper discussion after every test.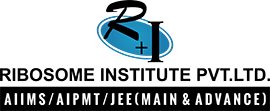 Ribosome institute is one of the best coaching institutes for Medical, PMT, AIPMT, AIIMS and NEET in Indore. The main aim of the Ribosome Institute is to train aspirants in the best possible ways for the entrance exams by clearing their concepts/removing doubts. Test Series for AIPMT/IIT-JEE is designed differently for such students who wish to crack the AIPMT/IIT JEE exams along with their XII class or after. This institute has a faculty of 5 qualified, trained and experienced faculty members. Its main objective is to help the aspirants to qualify the exam and clear the conceptual doubt. They provide chapter wise question bank with the solution. The solution is in the form of a diagram, flowchart, table and graphs etc. They have a rich space library with a wide range of collection of books. They also take some internal exams which are specially designed as the test series of AIPMT/IIT-JEE. More than 20 students from this institute qualify NEET exam every year.

Features
They provide the best possible education to ambitious students aspiring to join the corporate world as medical professionals.
They help create a comprehensive understanding of the subjects & provides developing strategies to meet competitions among the students.
This post was created with our nice and easy submission form. Create your post!
Comment